Fact Checked
Reaching for your wallet to buy any appliance can feel painful, but thankfully you don't always have to fork out upwards of a grand for some dishwashers. Finding a cheap dishwasher can ease the spending anxiety and give you exactly what you're after. There are a number of cheap dishwashers on the market that you can choose from, but how do you know which one is right for you? Read on to find out more and compare different cheap dishwashers with Canstar Blue. 
Should I choose a cheap dishwasher?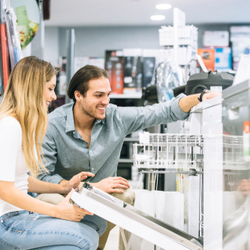 Choosing a cheaper appliance simply comes down to the individual needs of the buyer. For some it could be a budget issue where you can't fork out upwards of $1,000 for an appliance. It could also be that you don't use the appliance every day and don't want to spend a lot of money on something that is only used every now and again. A cheap dishwasher suits both of these scenarios because it still gets the job done but won't break the bank.
Which type of dishwasher is the cheapest?
There are a few types of dishwashers you can choose from: freestanding, DishDrawer, under bench, slimline and benchtop. Of these types of dishwashers, the cheapest will be the benchtop, slimline and freestanding dishwashers. Benchtop will be the cheapest due to its smaller size and portability, with slimline and some  freestanding dishwashers on the cheaper end of the market. Slimline, similarly to benchtop, will cost less due to size and some freestanding models will retail for less depending on brand and features.  
How much do cheap dishwashers cost?
Cheap dishwashers will cost from $200 to around $900 for larger sizes and particular brands. For a benchtop dishwasher you can expect to spend $200 to $300 and for slimline and freestanding models you can expect to spend from $400 to $900.  
---
Now you know the cost of purchasing a cheap dishwasher, it's onto the next price point: How much it'll cost you to run at home. Lucky for you, Canstar Blue has a dishwasher energy and water cost analysis guide here at the ready.
---
Who sells cheap dishwashers in Australia?
There are a number of brands that sell cheap dishwashers including Esatto, Kogan, Fisher & Paykel and Solt. You can buy dishwashers direct from the brand or from retailers like The Good Guys, Appliances Online and Harvey Norman.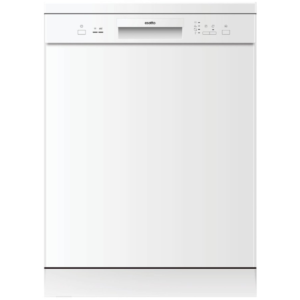 Esatto Cheap Dishwashers
Esatto offer a small range of cheap dishwashers, most of which are benchtop or freestanding. Of its freestanding models you can expect to pay from $400 to $700 for a standard size freestanding model. Some of the main features include an extra dry function, 12 place settings and LED display indicators and push buttons. Of their benchtop models you can expect to pay around $500 to $600 with added features like a rapid wash program and delay timer.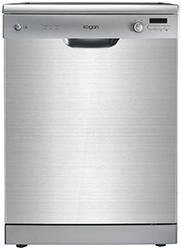 Kogan Cheap Dishwashers
Kogan has become an increasingly popular choice for cheap appliances, and that's no different for dishwashers. Kogan offers both benchtop and freestanding models of dishwasher with prices starting at $200 and reaching upwards of $600. The benchtop dishwashers feature a generous eight place settings considering its size, quiet operation and seven washing programs to suit any kind of dish or cutlery.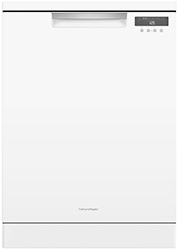 Fisher & Paykel Cheap Dishwasher
Fisher & Paykel have a couple of models of freestanding dishwasher that are considered cheap in comparison to its  other models of dishwasher that reach upwards of $1,500. For the cheaper models you can expect to pay from $800 to $1,000 but with the added features of ThermoDry technology, flexible rack space for easy loading and a wider range of colours and designs to suit your kitchens décor.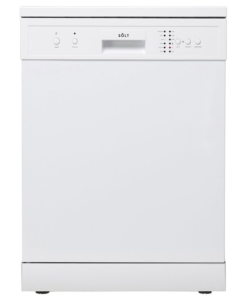 Solt Freestanding Dishwasher
Solt is arguably one of the most budget brands for cheap dishwashers, with a standard freestanding model costing from $400 to around $600. It features a top height adjustable basket that can be lowered or raised to suit your needs, a generous 12 place settings and multiple programs and time delay.
---
You might also be interested in:
---
What is the best budget dishwasher in Australia?
Which type of cheap dishwasher is best comes down to personal preference and your budget. What may be cheap for some may not be for others, so it's recommended to assess your budget against the features and settings you may need out of a dishwasher. Whether you do need some more space but a cheaper option or happy to miss out on some of the room to spend less, you'll be sure to find a dishwasher that suits. If you're still not 100% on which brand you're after, compare dishwasher brands below.  
Original Author: Veronika Hleborodova