If you're feeling not-so-sweet about your local cafe constantly squeezing out money from you for what is essentially just drinkable, mashed fruit and vegetables, there's a variety of cold press juicers you can buy to make your favourite drinks at home instead.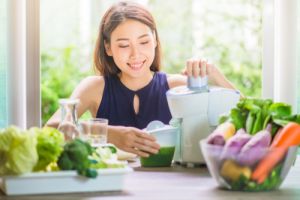 What is a cold press juicer?
Unlike a regular juice extractor that typically uses blades to extract juice from fruits and veggies, a cold press juicer presses (masticates) fruits and vegetables to avoid creating the heat that is said to destroy the nutrients when blades spin to cut the foods.
What are the benefits of cold press juice?
The process used to extract nutrients in a cold press juicer has been claimed to boost the amount of health benefits you typically get from juicing. This is apparently because the spinning motion created by the blade system in a centrifugal juice extractor usually creates heat that can lower the quality of the nutrients of the fruits and vegetables. But when the ingredients are masticated, such as in a cold press juicer, the food is instead crushed to release what is supposedly the most amount of juice possible from that fruit or vegetable whilst still keeping the nutrient quality. The same is said to apply if you pre-chop the ingredients before putting them into the cold press juicer as mastication generally doesn't produce as much heat to really impact the juice.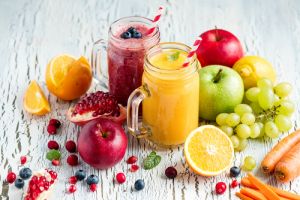 What cold press juicers are available in Australia?
A variety of brands like Russell Hobbs, BioChef, Smeg, Oscar and Breville offer a range of cold press juicers to choose from. While the selection might not be as extensive as what you can find overseas, there are still many options worth checking out. Some cold press juicers available in Australia include:
| Cold Press Juicer | Price |
| --- | --- |
| Russell Hobbs Luxe Cold Press Slow Juicer | $199 (RRP)* |
| BioChef Axis Cold Press Juicer | $376 (RRP)* |
| Smeg RetroStyle Slow Juicer | $499 (RRP)* |
| Oscar Neo DA 1000 Ultem Tough Juicer | $529 (RRP)* |
| Breville BJE830BTR The Juice Fountain Cold XL Juicer | $596 (RRP)* |
Source: Respective retailers, Appliances Online and Vitality4Life, February 2020.
Cold Press Juicers
Russell Hobbs Luxe Cold Press Slow Juicer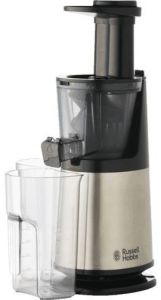 Looking to trick yourself into eating healthier? What better way than to substitute the tub of ice cream for a sorbet completely made from fresh ingredients. Many cold press juicers like the Russell Hobbs Luxe Cold Juicer can be used to create frozen treats, especially when the appliance comes with an attachment such as this model. Plus, this product contains three filters which allow you to choose the consistency of your juice (or dessert), with one of the filters also designed to filter pulp.
The Russell Hobbs cold press juicer serves up a more budget-friendly price tag compared to some other brands, which might be something to think about when deciding on whether this juicer is for you.
BioChef Axis Cold Press Juicer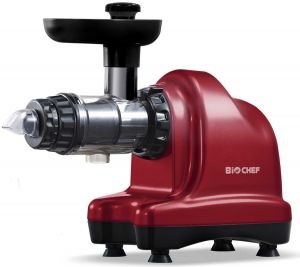 If you want to bulk up your juicer with ingredients, some juicers may not be able to extract well, such as celery, leafy greens and wheatgrass, then you might want to consider the BioChef Axis Cold Press Juicer. It has a 'Wide Mouth' chute to remove the need to chop up ingredients, and a Pulp Ejection Nozzle with five pressure settings to adjust the consistency of the juice. Plus, this BioChef Cold Press Juicer is said to work as a food processor and create a variety of dishes, such sorbet or hummus.
Alternatively, BioChef has a wide range of cold press juicers to choose from. Its selection of whole slow juicers, vertical slow juicers and horizontal slow juicers typically retail between $299 and $639.
Smeg RetroStyle Slow Juicer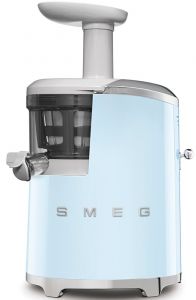 The debate over whether orange juice is better with or without pulp can finally be squashed, with the Smeg RetroStyle Slow Juicer containing what is said to be a density regulator that allows you to control the consistency of your juice. Unlike the Oscar Neo DA 1000 (below), this Smeg cold press juicer uses a single-gear system to mimic the action of manual squeezing but with apparently more pressure.
The appliance can also be used to create nut and soy milk, while the pulp from fruits and veggies can be added to broths, cakes and dips.
Oscar Neo DA 1000 Ultem Tough Juicer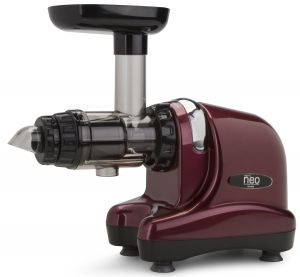 Working as a cold press juicer during the day, and moonlighting as a food processor by night, the Oscar Neo DA 100 Ultem Tough Juicer is a multi-purpose appliance you could use to help round out a healthy meal plan – or justify as another useful kitchen appliance that definitely won't be left sitting untouched on the bench in a week's time.
This Oscar cold press juicer is said to contain a three-step auger crushing system that's designed to crush the ingredients before squeezing out most of the juices, before straining the juices and fibre as much as possible. Oscar juicers are also claimed to produce more volume of juice than single-gear juicers, leaving minimal foam residue.
Breville BJE830BTR The Juice Fountain Cold XL Juicer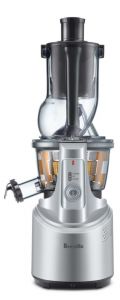 If you're pressed for time but still want to squeeze out as many nutrients as possible, Breville's 'The Big Squeeze' is said to provide a screw and filter design that slowly extracts the "maximum quantity of fresh juice from whole foods", and apparently uses some of the pulp to create a thicker texture.
The Breville slow juicer also includes a spout plug which lets you pre-mix the juice before pouring, so you can enjoy what is described as a much fuller flavour.

Which cold press juicer is the best for me?
If you're frothing for a refreshing drink that's more juice and less foam, Oscar juicers may be an option you want to drink up. But if your bitter feelings toward pulp is something that can't be squashed, then press juicers like the BioChef Axis Cold Press Juicer and Smeg RetroStyle Slow Juicer might be worth considering. With many cold press juicers costing significantly more than regular juicers, don't forget there are always cheaper options available that still do (more or less) the same job.
*Prices taken from respective retailers, Appliances Online and Vitality4Life, correct as of February 2020.
Picture credits: Alexandra Anschiz / Shutterstock.com, DW2630 / Shutterstock.com
Original Author: Tahnee-Jae Lopez-Vito