The end of financial year – which falls on June 30 – can prove to be an ideal time to look out for sales on household appliances, including vacuums and steam mops. Many retailers tend to start selling off their current stock to make way for the new during this time, so if you're looking to upgrade your vacuum or steam mop, read on for a list of leading brands and what they have to offer in the cleaning department this EOFY sales times.
EOFY Sale Vacuums & Mops
If there's a time to invest in a vacuum cleaner, EOFY is the time. With plenty of brands like Dyson and MyGenie going on sale, you're sure to snatch up a bargain for top-quality vacuums. 

MyGenie Intelligent Robot Vacuum & Mop – $269.95 (save $329)
The MyGenie Intelligent Robot Vacuum offers peace of mind and a thorough clean, allowing you to set a scheduled clean and forget about the rest. With both vacuuming and wet-mopping capabilities, you can let the vacuum loose in the house and not worry about collisions or falls with the anti-collision and anti-fall systems.

Dyson V10 Vacuum – $649 (save $450)
Dyson is arguably one of the most popular brands of vacuum, with their stick vacuums being very popular. The V10 provides a powerful performance with up to 60 minutes of fade-free suction and features anti-tangle technology so you don't have to de-tangle hair every time you vacuum. The V10 easily shifts into a handheld vacuum so you can take it anywhere in the home and clean with ease. 

Dyson Cinetic Big Ball Vacuum – $549 (save $200)
For those with a bigger home and more space that needs cleaning, a Dyson Barrel Vacuum could be the appliance you need. Designed to vacuum on all floor types, it features a pneumatic cleaner head that adjusts to seal in suction without having to switch to different heads each time. With its high-capacity bin, you won't have to stop mid-clean to empty it, and when you do empty it there's no extra filter cleaning necessary.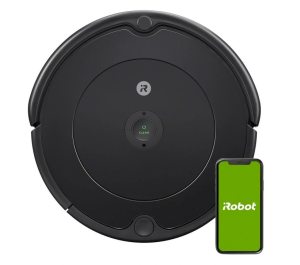 iRobot Roomba Robot Vacuum – $415 (save $184)
Roomba robot vacuums were one of the original robot vacuums, and with superior clean technology and Wifi enabled control, you can see why they are so popular. Their dirt detects technology and multi-surface brushes tackle multiple flooring types and provide extra cleaning for those extra dirty spaces.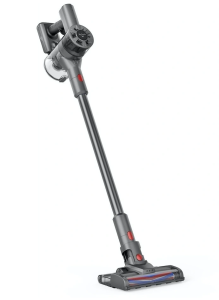 MyGenie Cordless Vacuum Cleaner & Mop – $119.95 (save $279)
The MyGenie 2-in-1 vacuum and wet mop give you the best of both worlds in one, with no more storage issues or multiple appliances rattling around in the cupboard. You can expect features like a combination tool to switch between surfaces, a cyclonic filtration system to capture microscopic dirt, and efficient and easy cordless cleaning anywhere in the home.
Should you buy a vacuum or steam mop this EOFY sales time?
There are plenty of bargains to score this end of financial year time. Well-designed vacuums and steam mops are not cheap, so if you get the opportunity to save a few bucks, it's worth thinking about. A few important considerations to think about before buying a vacuum or a steam mop are the weight of the appliance, its manoeuvrability, and the additional accessories it comes with, allowing you to clean a variety of messes around the home. A good vacuum or steam mop can last for years, so it pays to have a good think about your needs and budget before getting out the credit card.