The end of financial year – which falls on June 30 – can prove to be an ideal time to look out for sales on household appliances, including vacuums and steam mops. Many retailers tend to start selling off their current stock to make way for the new during this time, so if you're looking to upgrade your vacuum or steam mop, read on for a list of leading brands and what they have to offer in the cleaning department this EOFY sales times.
Who has the biggest EOFY discounts?
Aussie shoppers typically spend an average of $408 on vacuum cleaners and $152 on steam mops, according to our research. We've provided you with a list of models you might want to keep an eye on.
| | | | |
| --- | --- | --- | --- |
| Model | Type | RRP | Sale Price |
| Bosch ProPower Vacuum | Barrel vacuum | $299* | $259* |
| Bissell Symphony Pet & Steam Cleaner | Vacuum & steam cleaner | $399* | $275* |
| Electrolux Well Q7 Cordless Vacuum Cleaner | Stick vacuum | $439* | $279* |
| Bissell PowerFresh Slim Steam Mop | Steam cleaner | $439* | $389* |
| Dyson V7 Cordfree Vacuum | Stick vacuum | $599* | $535* |
| Neato Botvac D5 | Robotic vacuum | $1,499* | $999* |
Source: Appliances Online and Winning Appliances, June 2021.
Vacuum EOFY Sales
Bosch ProPower Vacuum Cleaner
 —

$214* (save $40)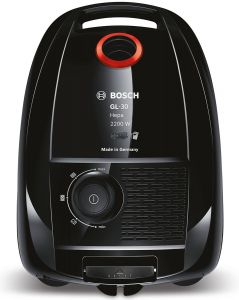 German appliance company Bosch has a few vacuums on offer, including the Bosch 2200W ProPower vacuum (BGL3PWERAU). It usually retails for $299 but can be snapped up for less this EOFY sales time.
The brand highlights the washable HEPA hygienic filter as one of the standout features, potentially making it an ideal option for allergy sufferers. The Bosch barrel vacuum also contains an 8m cord with an automatic cable rewind, an electronic variable suction control as well as four swivel wheels.
The Bosch ProPower Vacuum Cleaner weighs 6.9kg and comes with a 4L dust bag capacity. Some accessories include the '2 Way Silent Carpet/Hard Floor Brush', hard floor nozzle with soft bristles, an upholstery nozzle, and crevice tool.

Electrolux Well Q7 Cordless Vacuum Cleaner
—

$279* (save $160)
For a stick vacuum option, you might consider the Electrolux Well Q7 cordless vac (WQ71-P5OIB) with 21.6 volts of suction power. It has a 2-in-1 design, allowing you to use it as a handheld for small messes or a stick vacuum for the rest of the house. It has a gross weight of 5kg and features a 180-degree swivel nozzle for nice movability. Accessories included a crevice tool and a dusting brush for the hard-to-reach areas.
It's boasted for its BrushRollClean Technology, claiming to use an internal blade to remove any entwined hairs and fibres, before they are sucked up into the vacuum. Plus, its cyclonic system allows the vacuum to maintain its suction power throughout the whole cleaning process, even while the dust container is full.


Dyson V7 Cordfree Handstick Vacuum Cleaner
—

$439* (save $160)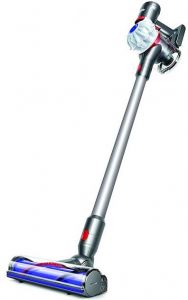 Dyson is known for its unique vacuum designs and technology, and when it comes to cordless stick vacuums, the Dyson V7 model (248407-01) with 30 minutes of runtime might just be one to consider. Its main selling point is its remapped electronic motor and two tiers of cyclone chambers claiming to deliver powerful suction.
The design also features a simple button release system to empty the vacuum, so no need to touch the dirt according to Dyson. It weighs in at 2.5kg. Accessories featured with this unit include a combination tool, crevice tool and docking station as well as its 'Direct Drive' cleaner head. With two power modes, you can switch between Powerful mode for standard cleaning and Max mode for high power cleaning.

Neato Botvac D5 Robotic Vacuum
—

$999* (save $500)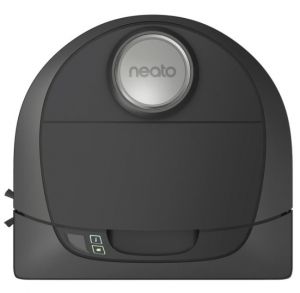 If you're after a robot vacuum, then Neato might be your next best friend. Combining a unique design with powerful suction, the Neato Botvac D5 (48225) apparently delivers exceptional cleaning results with automatic operation, according to the brand. Through its LaserSmart Mapping, the Botvac Connected will scan each room to identify the most efficient route. The D5 also automatically adjusts suction power to suit your floor types using twin power modes.
It features an LCD screen, allowing you to start, stop, pause and schedule cleaning. It comes supplied with boundary markers for areas you don't want the vacuum to access, plus it automatically returns to its charging station when power runs low. It's claimed to be ideal for homes with pets with a 50% larger brush compared to its predecessors.

Steam Mop EOFY Sales
Bissell Symphony Pet Vacuum and Steam Cleaner
—

$275* (save $124)

Bissell aims to provide innovative solutions and offers a wide range of steam mops to choose from. An advantage of steam mops is that they use the power of steam to sanitise floors, so they won't require chemical cleaners. The Bissell Symphony unit (1977F) combines a pet vacuum with a steam cleaner, giving you two appliances in one. It's fairly lightweight, weighing 4.8kg.
The model is designed with washable mop pads and easy touch digital controls, allowing you to switch from high steam to low steam and the vacuum function. It also features Bissell's Drop-IT technology for easy maintenance when emptying the unit.



Bissell PowerFresh Slim Steam Mop
—

$389* (save $50)

For an all-rounder, the Bissell PowerFresh Slim (2233F) is a 3-in-1 appliance that can transition from an upright steam mop to an extended reach surface cleaner and even a portable handheld steam cleaner. It's safe to use on a variety of sealed hard floors, including hardwood, ceramic, linoleum, granite and marble.
The Bissell steam mop contains an on-demand steam trigger that allows you to control the amount of steam you put on your floor. There's also an attachable tool kit, so you can have everything you need to clean the home within an arm's reach.

Should you buy a vacuum or steam mop this EOFY sales time?
There are plenty of bargains to score this end of financial year time. Well-designed vacuums and steam mops are not cheap, so if you get the opportunity to save a few bucks, it's worth thinking about. The models we've listed above are just some of those on the market, so keep your eyes peeled for other big savings. However, some of the brands we've listed generally perform well in our customer research, so you are likely in safe hands.
A few important considerations to think about before buying a vacuum or a steam mop is the weight of the appliance, its manoeuvrability and the additional accessories it comes with, allowing you to clean a variety of messes around the home. A good vacuum or steam mop can last for years, so it pays to have a good think about your needs and budget before getting out the credit card.
Picture credit: Dusan Petkovic/Shutterstock.com.