Kogan steam mops clean up in consumer review
Keeping floors clean is something that people have been struggling with for centuries. It seems that no matter how often we wash them, they'll be dirty again just five minutes later. If you have children, pets, or just can't keep your shoes clean, then a mop is a crucial tool for your household. But the 'traditional' mop is centuries old, and can feel like a real chore to use. If you feel that your current mop is in need of an upgrade – or you're looking to buy your first one – you may want to consider buying a steam mop.
Picking a steam mop can be hard work in itself – there are so many brands out there, with an increasing array of different features and accessories, designed to make the job of cleaning your kitchen, bathroom and living room floors even easier. So which steam mops are best at the job? To offer some guidance on the subject, Canstar Blue has surveyed hundreds of Australian consumers who have recently purchased and used a new steam mop. Their feedback is reflected by the star ratings you see above.
No less than 10 brands featured in the final results, but only Kogan received a five-star review for overall customer satisfaction. You may know Kogan best as being a cut-price retailer of electronics, from cheap TVs to cheap mobile phone plans, but in 2017 it 'wiped the floor' with its steam mops, dominating other established brands in the floor cleaning space such as Hoover, Shark and Vax.
Kogan scored five stars across most research categories – including reliability, ease of use, features and value for money – while Hoover was the only other brand to earn top marks in any specific area. As you can see from the ratings table above, the majority of brands rated only three stars overall. This suggests that Aussie consumers can be a hard bunch to please when it comes to steam mops. But considering you could spend hundreds of dollars on some steam mops, you have every right to be picky.
To help you decide which brand will be best for your cleaning needs – and budget – here is an overview of the 10 brands that featured in our 2017 review, followed by some tips on buying the right steam mop for your home.
Top Steam Mop Brands
The following 10 brands all achieved the minimum sample size required to be included in our review of steam mops. While there are other brands out there, reviewing these options would be a good starting points when comparing your options.
Kogan Steam Mops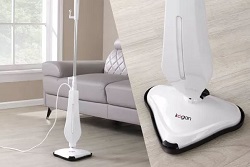 Kogan has a short but sweet presence in the world of steam mops, with three steam mops on offer, ranging in price from around $60 to about $200. The difference in price basically refers to how many attachments you receive in the package. The 13-in-1 model costs just under $200, for example, and has a wide array of accessories to make short work of hard floors, carpets, ovens, barbecues, windows & mirrors, tiles & grout, and much more. Kogan's brief range of steam mops – which also includes 5-in-1 and 10-in-1 options – makes it easy to pick out a model right for your home. Kogan was the standout performer in our steam mops review, with five stars for overall satisfaction and five stars in most other research categories.
Hoover Steam Mops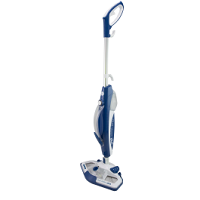 Hoover is an iconic American brand that gave rise to brand names being used as normal words. Ever heard the term 'Just get the hoover', referring to any old vacuum cleaner? Hoover may be best known for its vacuum cleaners, but it does make a series of steam mops, with seven in the range. Many models are focused with ultimate performance in mind – with twin tanks, triangular heads for getting those nooks, plus ultrasonic vibration in some models to jiggle out all that dirt left by dogs and humans alike. Hoover's pricing is about average, with most steam mops costing over $100. Hoover was rated four stars overall in our review, but notably got top marks in three key areas – cleaning effectiveness, reliability and ease of use.
You may also be interested in:
Karcher Steam Mops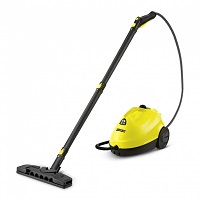 Karcher is a home appliance specialist, with five steam mops in its range. Resembling more of a vacuum cleaner-style than more prototypical 'stick' steam mops, Karcher's range will look right at home in your laundry. If you're after a brand that blurs the line between professional and domestic cleaning, Karcher might be it. Karcher's 'SC' series boasts easily refillable water tanks, high pressure 'VapoHydro' cleaning, plus 'Comfort Plus' floor kits. Karcher steam mops are dearer than much of the competition, with the basic 'SC1' model costing about $140 or so in-store, while the more advanced 'SC7' models cost over $1,000. Karcher was rated four stars overall in our ratings and four stars for both ease of use and other features & attachments, but was rated three stars for reliability, value for money and ease of storage.
ALDI Lumina Steam Mops
Released sporadically in supermarket chain ALDI's 'Special Buy' range, the Lumina-branded steam mop is an elusive beast, but evidently a fair few consumers jump at the chance to put one in their trolley if given an opportunity. There are generally tweaks with each new release, so one year's steam mop may be different to the next. However, ALDI's mantra remains the same – cheap appliances that consumers love. Historically, the Lumina steam mop has cost in the region of $30 and had basic functionality, with a few attachments in the kit included. For 'bang for buck' steam mopping, ALDI's Lumina may be worth it, but keep in mind you will have to keep an eye out on the Special Buys catalogue. ALDI was rated three stars for overall satisfaction and the same score in most other categories, except value for money where it was rated four stars.
Bissell Steam Mops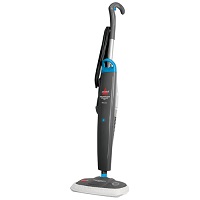 Bissell is a home cleaning specialist, with carpet cleaners, vacuum cleaners and steam cleaners on offer. Its range of steam mops is reasonably concise, but features a large range of extensions and accessories to purchase. The standout model seems to be the 'PowerFresh', which is claimed to kill 99.9% of germs using only water. It comes with a washable pad for repeated use, and has a variety of attachments on offer to clean surfaces above the floor area, including counters, sinks and tile grout. It boasts 180° swivel steering, and fully heats up within 30 seconds. The PowerFresh has a retail price of over $200, but there are models that can be found for cheaper. Bissell was rated three stars overall, but did get four stars for reliability, value for money and ease of use in our 2017 review.
You may also be interested in:
Black & Decker Steam Mops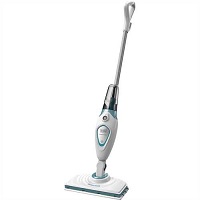 Black & Decker may be best-known as a power tools brand, but it also makes an array of home cleaning products, including steam mops. Black & Decker offers a comparatively large range of steam mops – some with up to 1600w of motor power. Other steam mops feature what's called a 'SteaMitt', which is an attachment that makes cleaning glass and vertical surfaces much easier. Most models are basic in functionality, with no gizmos or gimmicks, and are ready to use in 20 seconds. The stock pad in the box is good for 100 wash cycles, for repeated deep cleaning. If used properly, Black & Decker claims that its steam mops are good for removing 99.9% of germs. Black & Decker steam mops often fetch prices of about $150. The brand was rated three stars overall in our review and the same score for every other research category.
Kmart Steam Mops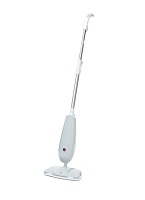 Resurgent department store Kmart has had a new lease on life, with cheap and chic homewares and cheap appliances, including one steam mop. This steam mop is comparatively light on features and extra attachments, but features a cheap price of under $50. It comes with a 250ml jug, and heats up in 45 seconds, which is a bit slower than other brands. Replacement pads are also available for purchase. In the box includes a measuring cup, carpet glider, and a pack of hard floor microfiber cloths. Kmart's cheap price didn't make it the best value for money, as it was rated four stars here. It also got four stars for ease of use, but rated three stars overall and the same for every other category.
You may also be interested in:
Philips Steam Mops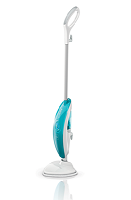 Electronics giant Philips is perhaps best-known for its shavers and televisions, but it also produces one steam mop in its home appliances range – the SteamCleaner Active. It features a powerful 1300w motor for fast heating in less than 30 seconds. Philips claims this cleaner kills up to 99.9% of bacteria with its chemical-free cleaning. It comes with a water filter so regular tap water is perfectly suitable, though it's recommend that users replace the filter every six months to prevent calcification. The SteamCleaner Active costs less than $200 and two microfibre pads are included. Philips was rated three stars overall, but interestingly achieved four stars in every other research category, including key areas like value for money, effectiveness and ease of use.
Shark Steam Mops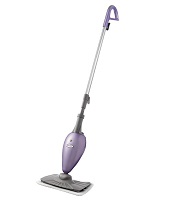 Perhaps best-known for its infomercials advertising its vacuum cleaners, home cleaning specialist Shark perhaps unsurprisingly produces a range of steam mops. In the range is a series of stick mops, with basic yet powerful functionality. Arguably the all-star in Shark's line-up is the 'Steam & Spray' mop, with its 450mL tank and 1600w motor for quickly heating up the water. There are three levels of 'intelligent' electronic steam control, and it's good for most surfaces including wood and hard floors. Most Shark steam mops are priced under or around the $200 mark, but it does pay to shop around considering the brand is not TV-exclusive anymore. Shark rated three stars for overall satisfaction and for most other categories, but did get four stars for ease of use.
Vax Steam Mops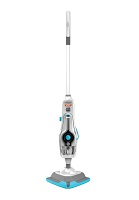 Vax is a vacuum cleaner specialist but also produces a range of steam mops, so you can vacuum up the loose debris then hit the floor with your steam mop afterwards. There is large range on offer, including one mop specialising in cleaning up hard-to-get pet hair. Most are of the stick variety, and come with accessory kits to aid in cleaning not just floors but other surfaces such as windows, countertops and so on. The 'Combi Steam' cleaner boasts 15 minutes of steam time, killing up to 99.9% of bacteria. Most of Vax's steam mops are around the $200 mark, but the 'Combi Steam' series is more than $200. Vax was rated three stars overall in our 2017 review, but some users saw merit in how far their money went, as Vax was rated four stars on value for money.
Even though steam mops are increasing in popularity – and it's evident that the big name brands don't necessarily produce the most satisfied customers – many people are probably still using their humble old mop and bucket. These people may benefit from a steam mop, so if you've been left in the dark in regards to steam mops, this buying guide may come in handy.
What's the difference between steam mops and regular mops?
A steam mop is a form of mop that (as the name suggests) uses steam to clean floors and carpets, unlike regular mops which use a combination of cleaning agents like bleach and detergent. The steam mop was first developed in South Korea in 1998, and was made available to the public in 2004. They work by heating up water inside an internal reservoir to temperatures as high as 120 degrees, which in turn creates steam. This steam is then pumped out of the cleaning head, which loosens grime much more effectively than regular mops. Manufacturers also claim that the steam created by these steam mops kills bacteria much better than standard mops.
They key difference between a standard mop and a steam mop is that a standard mop requires you to have a bucket of hot water nearby while mopping, which you have to constantly go back to in order to ring out any excess water your mop has collected.
The primary reason for their development was that customers could save themselves time and effort.
Steam mops come with an in-built water tank which heats the water to the necessary temperature at the press of a button. They are very effective at doing this, as the benchmark for heating time among steam mops on the market is just 30 seconds! So as well as saving you the physical effort of scrubbing vigorously, they also save you time and water.
Cost vs Convenience: How much do steam mops cost?
Our research indicates that Australians spend an average of $150 on steam mops. Kogan owners spent an average of just $70. Evidently, there is quite a large spread between the cheapest and dearest steam mops. A common misconception about steam mops is that they are much more expensive than regular mops. While this might be true in some cases – since prices vary according to model and brand – the difference in price between the two is mostly negligible, especially when you consider the price of a good mop and bucket, plus the physical cost in terms of time and effort. Would you pay a little extra if it meant your life was made easier?
Traditional mops are generally cheaper, but you have to ask yourself if the minor difference is worth the time and effort you'd be saving yourself by buying one.
Three quarters of survey respondents (76%) said their floors have never been cleaner since buying a steam mop
79% said their steam mop gets better results than a traditional mop, while 80% also said they'd recommend steam mops to friends and family
Aside from time and water savings, steam mops may also be more environmentally friendly. 81% of survey respondents said they prefer using a steam mop because they don't need to use chemicals. The absence of floor cleaners in many steam mops can be chalked up as an additional cost saving measure over traditional mops.
How to find the best steam mop for your needs
After learning about different steam mops, it's important to shop around to find the best quality versus price match for your specific needs. The best steam mops are often the ones that come pre-loaded with a number of highly useful features that allow them to perform different functions. Some of the features you should look for are as follows.
Long power cord: Probably the simplest feature to consider is power cord length. A long power cord means that you won't have to constantly plug-in and unplug your mop in various different sockets as you make your way around your home.
Stand-up: This gives added convenience as it allows the mop to stand up on its own if you have to do something else (like answer the phone). Tipping over while heating or cooling can be a big problem, so this feature eliminates the risk. Additionally, you should also look for a pad rest that you can out under it so it doesn't damage the floor after sitting in one pace for too long.
Carpet glider: This attachment allows the steam mop to be used on the carpet. This is useful if your existing model isn't compatible with carpets and you want to get rid of some light soiling.
Steam lock switches: On and off lock switches are safety features that will prevent you from accidentally turning on the steam flow if the water tank is open.
Add-water indicator: This is a light that some models have which warns you when the water supply is running low. This will allow you to refill the reservoir ahead of time.
Additional cleaning accessories: There are all kinds of accessories out there that you can attach for the purpose of cleaning different spaces that you can't normally reach. Tools like jet nozzles and brushes can be very useful for properly cleaning shower cubicles and under cupboards.
There are many other neat accessories and features that you could find, but these ones are probably the most common. Consider all of the possible features you might need and the spaces you'd need to clean, and then look for a model that matches your criteria.
While steam mops can be cheap, some cost hundreds of dollars, so it's important to get your purchase right. Many Australians did not research their steam mop before purchasing – 39% said their steam mop was an impulse purchase.
How to look after your steam mop
Once you've bought your ideal steam mop, you need to ensure that you take care of it properly. Since they have internal parts, they require much more maintenance than a standard mop, which puts a lot of people off buying them. However, as long as you know what to do, it can actually be very easy, and will ensure your steam mop retains a high standard of cleaning.
We've compiled a list of steps you need to take to ensure that your steam mop doesn't suffer or break down:
Use distilled water where possible: After using your steam mop for a while, limescale and other mineral deposits can start to build up on the inside. These can clog the nozzle and weaken the heating function, increasing the time it takes for your water to be heated, or causing it to not heat properly at all. Using distilled water (water that has been purified) is the best way to avoid this problem.
Do not add chemicals or soap: Steam mops are designed to function on pure water, nothing else. Adding any other ingredients can harm the unit and cause internal damage.
Clean your water reservoir every now and then. Please make sure that it is turned off before you do this, and unplug it just to be sure!
Wash the mop pad after every use: This doesn't take much effort, and the manual that comes with your purchase will have the necessary instructions on how to do this.
Clean the steam nozzle: If you notice that the steam is escaping slowly, it might be because the nozzle on the mop head is being blocked by mineral build-up. To clean it, remove the mop head and stick a small object like a pen lid in to loosen up the deposits.
Regular cleaning sounds like a pain, but if it becomes a habit, it can be fairly easy. Australian steam mop enthusiasts are a pretty diligent bunch, with 72% saying they clean or replace their pads after each use. Regular maintenance is the key to a happy steam mop – and a happy customer. We hope you found this review helpful.