Garment steamer buying guide
---

Garment steamers can transform wrinkled and musty clothes into sleek, refreshed garments in a matter of minutes. But while they are magical, they come in a range of sizes and with plenty of attachments – so not doing your research could mean you splash big money on the wrong tool.
If you would like to get it right with your garment steamer, check out our buying guide. It gives you a handy rundown on the differences between steamers and irons, the pros and cons of a steamer, and some insight into whether it's the right appliance for you.
What's in our buying guide?
What's a garment steamer?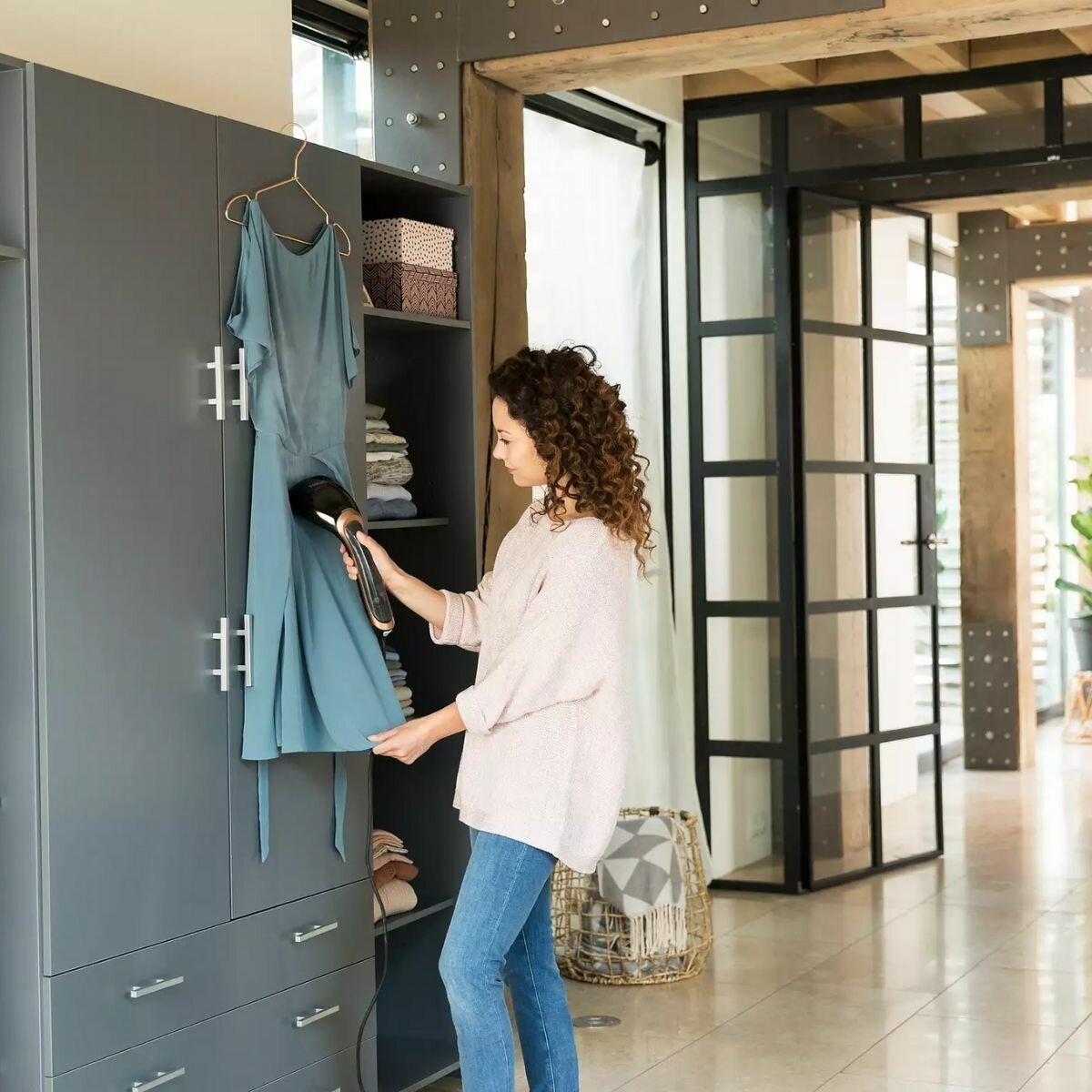 A garment steamer blows hot steam via a handheld component, which is attached to a water tank that produces steam between 200°C – 400°C. Unlike clothes irons, these usually don't make direct contact with the material. Instead, you can hang the clothes and run the nozzle parallel to the fabric. You can also use a garment steamer around the house, including on curtains, pillows, and mattresses.
Garment steamers can be handheld or come as a larger standing unit where the steamer is attached to a large water tank via a cord. The freestanding units may also have an adjustable pole and hanger for easy use.
Are garment steamers better than clothes irons?
Garment steamers are better than irons if you're short on space and want to save time on ironing. Garment steamers are also faster than irons (to heat up) and don't require an ironing board, meaning they're easier to use and store than clothes irons. You'd also benefit from a garment steamer if you need to regularly fix creases on delicate fabrics, such as silk, on materials with curves, or on items that are oversized or awkwardly shaped.
The main difference between clothes irons and garment steamers is that an iron has a flat soleplate that's placed directly onto the material in order to press or steam out the wrinkles. Garment steamers, on the other hand, use steam alone to de-crease fabrics without contact.
We've listed several pros and cons of buying a garment steamer, so you can see how it compares to a regular clothes iron.
| | |
| --- | --- |
| Pros of using garment steamers | Cons of using garment steamers |
| Can be used on a wider range of fabrics, including delicate fabrics | Can be more expensive to buy than clothes irons |
| Can remove bad odours and bacteria from clothes with steam | Can damage suede, plastic, and other fabrics that can melt |
| Easier to control, allowing you to be more accurate with which areas to steam or press | Can be more difficult to use |
| Portable and lightweight enough to use on curtains, bed sheets and bulkier items | Less efficient at smoothing heavier fabrics, such as denim, linen and wool |
| Can be faster and easier to use than clothes irons | Not as good as clothes irons when creating crisp lines, such as for hems or cuffs |
Do garment steamers damage clothes?
While garment steamers are suitable for delicate fabrics, they can't be used on fabrics that can melt. These include suede, plastic, and items with a wax coating. Steam can also cause suede to shrink. Garment steamers can additionally damage clothes if you hold the steamer too close, or if you use a chemical solution. So, make sure to familiarise yourself with the instruction manual before using your garment steamer.
Is a garment steamer worth it?
A garment steamer is worth buying if you're short on space, feel limited by the functionality of a clothes iron, or need a portable crease-removing solution when you travel. It's also useful if you tend to wear delicate materials. Otherwise, it can be a potentially pricey purchase that may not be as much of a gamechanger as you first thought.
Our latest ratings show that more than a third of people (37%) enjoy their steamer so much that they use it weekly, while around one in five (18%) use it daily. In terms of cost, those surveyed seemed frugal, spending an average of $75 on a new garment steamer. However, 25% admit they often just can't be bothered steaming their clothes, and 18% wished they paid more for a better model.
Meet our appliance experts
---
Megan Birot: Home & Lifestyle Editor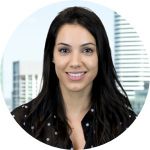 Megan is Canstar Blue's Home & Lifestyle Editor, leading the team that focuses on consumer products and services, ranging from supermarkets and groceries to home and personal appliances and retail stores. She interprets Canstar Blue's bespoke research on the thousands of brands that we compare, rate and review, to help shoppers make better purchasing decisions.
Samantha Howse: Consumer Research Specialist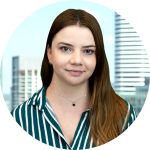 Samantha Howse is Canstar Blue's Consumer Research Specialist, coordinating the consumer research program behind our customer satisfaction awards across Canstar and Canstar Blue in Australia and New Zealand. Sam has earned a Bachelor of Business (Marketing) from Griffith University and, with seven years in market research and 2 years in marketing, she is experienced in survey design, implementation and analysis, coupled with an understanding of marketing principles and best practice.
*Prices are taken from respective websites, correct as of January 2023.