Fact Checked
Braun steams ahead of the competition in garment steamers review
Have you ever accidentally burned a hole in your favourite shirt, or tried to smooth out wrinkles on a fancy silk blouse or linen sheets to no avail? We've all been there. Ironing can definitely get our heads steaming but, fortunately, garment steamers are designed to help iron out these issues.
To help you decide on which garment steamer you should buy, Canstar Blue surveyed more than 400 Aussies for their feedback on the garment steamer(s) they've purchased and used in the last three years. Respondents scored brands on effectiveness, ease of use, durability, weight and size, design, features, value for money, and overall satisfaction. Manufacturers that received at least 30 responses are rated and compared in our report.
In our first-ever garment steamers review, Braun steamed ahead after earning five stars in a whopping seven out of eight categories ─ including overall satisfaction.
Best Garment Steamers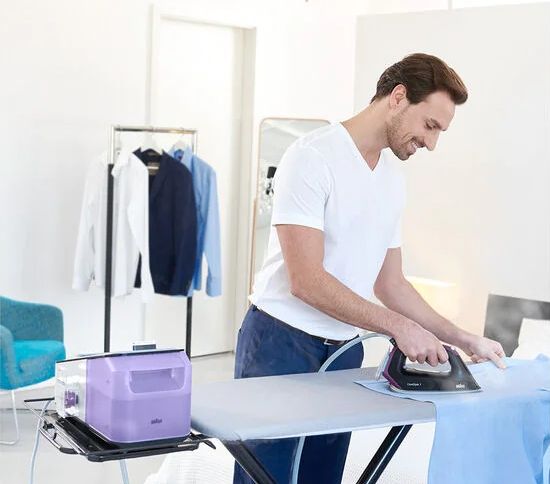 Here are the best brands of garment steamers in Australia, as rated by consumers in Canstar Blue's inaugural review:
Braun
Sunbeam
Philips
Kmart
Kogan
Kambrook
Braun flattened the competition after rating five stars for effectiveness, durability, weight and size, design, features, ease of use, and overall satisfaction!
Meanwhile, Kambrook was the only brand that made the cut for value for money, receiving the only five-star review for the category. It also joined Kogan and Braun as the top scorers for weight and size, as did Kmart when judged on ease of use.
Top Garment Steamers
Braun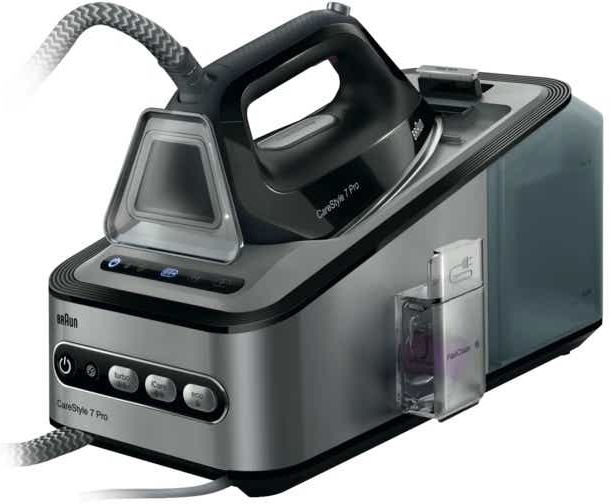 If you don't want to fuss around with learning a totally new ironing system, Braun's line-up works just like its steam clothes irons. Its CareStyle steam generators use many of the same functions you get from the brand's popular range of irons, such as FreeGlide 3D technology, in addition to a large removable water tank and settings like turbo mode. Other standout features include digital anti-drip technology, which is said to prevent water stains and leakage, and DoubleSteam technology which speeds up the ironing process by producing more than double the amount of steam as some other steam irons.
Some products from Braun's CareStyle range include:
Braun CareStyle 5 Steam Generator Iron (IS514BK): $399 RRP*
Braun CareStyle 7 Pro Next Generation Steam Station (IS7156BK): $499 RRP*
Braun CareStyle Compact Generator Iron (IS2144): price unavailable
Braun was rated five stars for effectiveness, durability, ease of use, weight and size, features, design, and overall satisfaction. It got four stars for value for money.
Sunbeam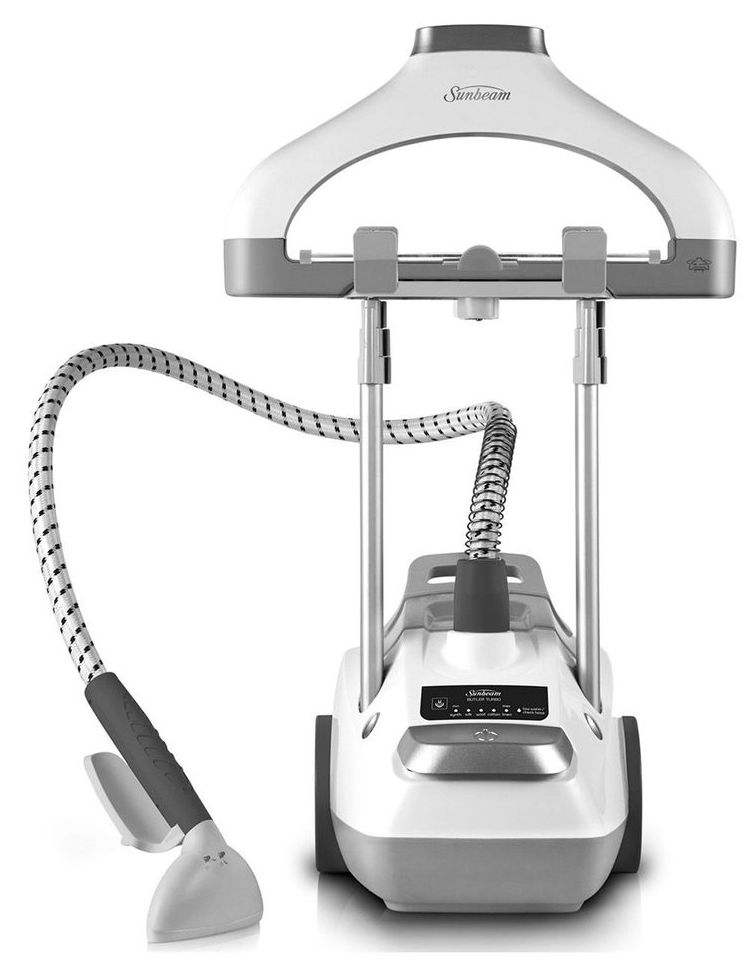 Sunbeam is often a go-to brand for budget-friendly appliances, and both survey results and online reviews suggest its garment steamer range is no disappointment. There are several models to choose from, usually costing between $49.95 and $200.
The cheapest option is the Power Shot handheld garment steamer, which is described as ideal for daily use. It offers a 60-second heat-up time and 1200W of power, plus a powerful shot button that's claimed to produce 45% more steam for faster results compared to its regular continuous steam mode. Braun also has the Butler Turbo Garment Steamer, which has a shorter 40-second heat-up time and more horsepower at 2000W. It additionally comes with five steam settings and a rotating garment hanger with twin poles.
Sunbeam's garment steamers range includes:
Sunbeam Power Shot Handheld Garment Steamer (SGS0900): $49.95 RRP*
Sunbeam Power Steam Handheld Garment Steamer (SG1000): $79.95 RRP*
Sunbeam Butler Turbo Garment Steamer (SG3000): $199 RRP*
Sunbeam achieved four-star reviews in most research areas, such as durability, value for money and overall satisfaction. It landed three stars for features and design.
Philips

Philips has a variety of handheld and stand garment steamers and offers models for anywhere between $69.95 and $500 to suit most budgets. For a standing steamer, a more affordable option from the brand is the Philips ComfortTouch Garment Steamer ($299 RRP). This comes with an extra-long StyleBoard, which you can place your piece of clothing on for support, and a FlexHead so you can steam comfortably. It also provides 2000W, five settings to suit different fabrics, and a brush head accessory to help steam reach deeper into coats and other types of clothes with thicker materials. For something smaller, and even foldable, you can check out the Philips 3000 Series Handheld Steamer ($69.95 RRP*). This 1000W model is the cheapest garment steamer from the brand and has a quick heat-up time of 30 seconds.
Other Philips stand and handheld garment steamers include:
Philips Handheld Steamer (GC300/20): $69.95 RRP*
Philips Steam&Go Handheld Garment Steamer (GC362/80): $129 RRP*
Philips Comfort Touch Garment Steamer (GC557/30): $299 RRP*
Philips earned four stars for effectiveness, durability, design and overall satisfaction. It got three stars for weight and size, features, ease of use, and value for money.
Kmart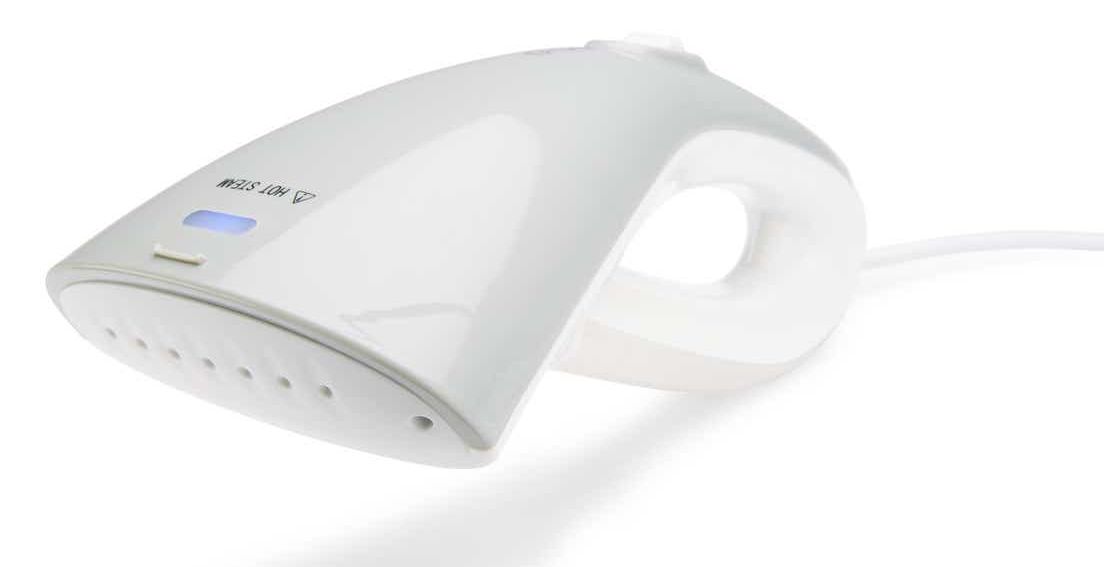 Bargain hunters will be glad to know that Kmart's popular Anko appliances range extends to garment steamers, with products costing between $37 and $49. A light and compact option is the Handheld Garment Steamer, which heats up to approximately 98°C within 30 seconds. Kmart also has a stand garment steamer up for grabs, and is one of the cheapest on the market. The 1500W unit provides up to 50 minutes' worth of continuous steam and comes with a rack and telescopic pole. Accessories include a steaming board, a fabric brush, and a press for pants.
Here's how much Kmart's garment steamers cost:
Kmart Handheld Garment Steamer: $37 RRP*
Kmart Garment Steamer: $49 RRP*
Kmart was rated among the best for ease of use, with five stars, and scored four stars for effectiveness. It ended on three stars for durability, value for money, overall satisfaction, and in the remaining categories.
Kogan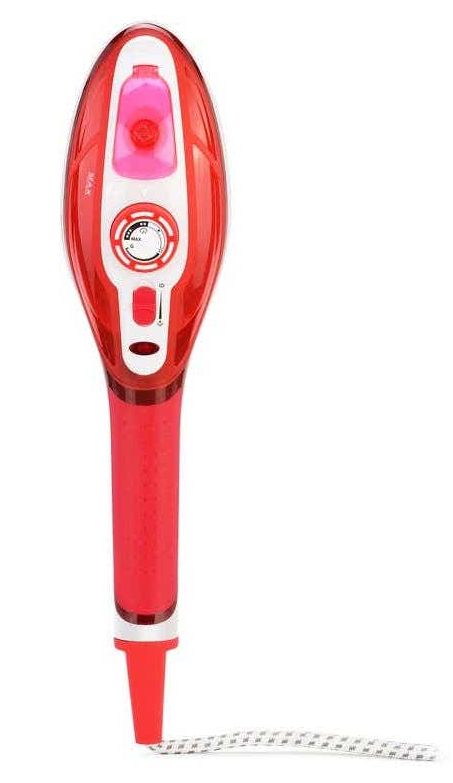 Online marketplace Kogan is another brand worth checking out, especially with the retailer often running discounts on appliances. The Kogan 3-in-1 900W Handheld Garment Steamer is one of the products available, designed to brush, de-crease, and remove lint as well as get rid of bad odours. It features a ceramic-coated soleplate and can be used on clothes and upholstery, among other things. Kogan alternatively has the 1580W Garment Steamer for those wanting to buy a standing unit. It offers nine fabric modes with touch display control, a 70-second heat-up time, an adjustable telescopic pole, and a built-in hanger and ironing curtain.
The prices for Kogan's garment steamers are below:
Kogan 3-in-1 900W Handheld Garment Steamer: $99.99 RRP*
Kogan 1580W Garment Steamer: $159.99 RRP*
Kogan was one of the best brands for weight and size, achieving five stars for the category. It achieved four stars in most other areas, including effectiveness, features, design and value for money. Kogan additionally got three stars for overall satisfaction and everywhere else.
Kambrook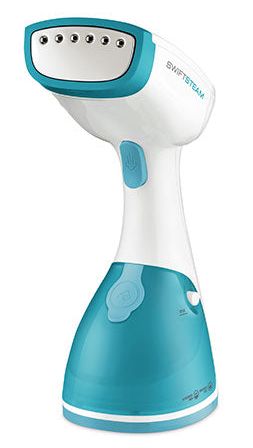 Kambrook is another hotshot in the appliance world and makes the search for a new garment steamer simple with just one model (at the time of writing). The SwiftSteam Garment comes with 1100W of power, a 250ml removable water tank and a detachable fabric brush. The product is available in two colours, including blue and green.
Here's the Kambrook range, with prices:
Kambrook SwiftSteam Garment Steamer − Blue (KSS120BLU): $69.95 RRP*
Kambrook SwiftSteam Garment Steamer – Green (KSS120GRN) $69.95 RRP*
Kambrook was rated best value for money, scoring five stars, and achieved another set of full marks for weight and size. It got four stars for durability and features, and three stars for effectiveness, overall satisfaction and the remaining areas.
What is a garment steamer?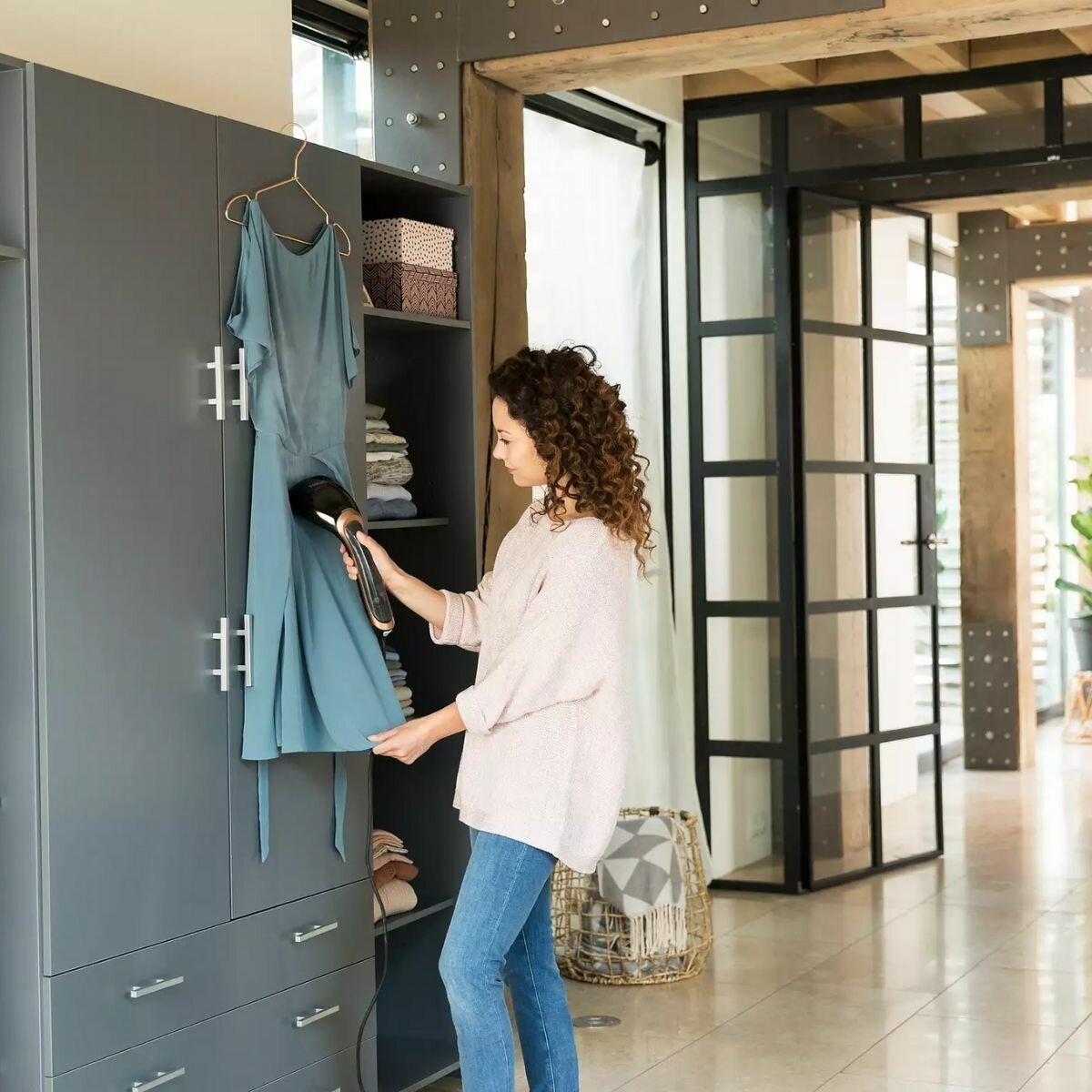 A garment steamer blows hot steam via a handheld component, which is attached to a water tank that produces steam between 200°C – 400°C. Unlike clothes irons, these usually don't make direct contact with the material. Instead, you can hang the clothes and run the nozzle parallel to the fabric. You can also use a garment steamer around the house, including on curtains, pillows, and mattresses.
Garment steamers can be handheld or come as a larger standing unit where the steamer is attached to a large water tank via a cord. The freestanding units may also have an adjustable pole and hanger for easy use.
Are garment steamers better than clothes irons?
Garment steamers are better than irons if you're short on space and want to save time on ironing. Garment steamers are also faster than irons (to heat up) and don't require an ironing board, meaning they're easier to use and store than clothes irons. You'd also benefit from a garment steamer if you need to regularly fix creases on delicate fabrics, such as silk, on materials with curves, or on items that are oversized or awkwardly shaped.
The main difference between clothes irons and garment steamers is that an iron has a flat soleplate that's placed directly onto the material in order to press or steam out the wrinkles. Garment steamers, on the other hand, use steam alone to de-crease fabrics without contact.
We've listed several pros and cons of buying a garment steamer, so you can see how it compares to a regular clothes iron.
| | |
| --- | --- |
| Pros of using garment steamers | Cons of using garment steamers |
| Can be used on a wider range of fabrics, including delicate fabrics | Can be more expensive to buy than clothes irons |
| Can remove bad odours and bacteria from clothes with steam | Can damage suede, plastic, and other fabrics that can melt |
| Easier to control, allowing you to be more accurate with which areas to steam or press | Can be more difficult to use |
| Portable and lightweight enough to use on curtains, bed sheets and bulkier items | Less efficient at smoothing heavier fabrics, such as denim, linen and wool |
| Can be faster and easier to use than clothes irons | Not as good as clothes irons when creating crisp lines, such as for hems or cuffs |
Do garment steamers damage clothes?
While garment steamers are suitable for delicate fabrics, they can't be used on fabrics that can melt. These include suede, plastic, and items with a wax coating. Steam can also cause suede to shrink. Garment steamers can additionally damage clothes if you hold the steamer too close, or if you use a chemical solution. So, make sure to familiarise yourself with the instruction manual before using your garment steamer.
Is a garment steamer worth it?
A garment steamer is worth buying if you're short on space, feel limited by the functionality of a clothes iron, or need a portable crease-removing solution when you travel. It's also useful if you tend to wear delicate materials. Otherwise, it can be a potentially pricey purchase that may not be as much of a gamechanger as you first thought.
Our latest ratings show one in three people surveyed (36%) prefer to have a garment steamer over a clothes iron, with people also using their steamer weekly (37%). In terms of cost, those surveyed seemed fairly conservative, spending an average of $82 on a new garment steamer. However, 17% admitted to being frustrated with the performance of their steamer and 13% wished they paid more for a better model.
About the author of this page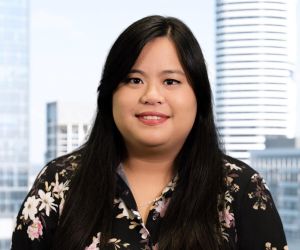 This report was written by Canstar Blue's home & lifestyle journalist, Tahnee-Jae Lopez-Vito. She's an expert on household appliances, grooming products and all things grocery and shopping. In addition to translating our expert research into consumer-friendly ratings reports, Tahnee spends her time helping consumers make better-informed purchase decisions on all manner of consumer goods and services, while highlighting the best deals and anything you need to be aware of.
*Prices are taken from Appliances Online and The Good Guys, correct as of January 2022.