Fact Checked
There are a whole lot of elements that make up a washing machine and contribute to how your clothes are cleaned. An agitator is another one of these elements that helps to clean your clothes, but it may not necessarily be right for your needs. Read on to find out more about washing machines with agitators to help you work out if they may be the best choice for your home. 
What is a washing machine agitator?
Generally speaking, an agitator is designed to minimise tangling and help distribute garments evenly throughout the washer. They're typically built into the washer as a central post in the drum that twists back and forth, rubbing against clothes to help remove stains. They usually have fins attached and are only found in top loader washing machines.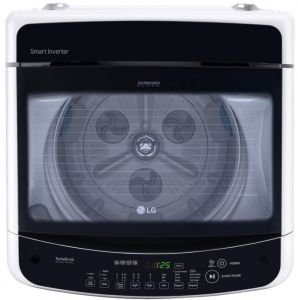 Washing machines with an agitator vs no agitator
Is there actually a difference between top loaders with and without an agitator? The short answer is − not anymore. Despite copping criticism for its rough treatment of clothes, the agitator has traditionally been a popular feature in washing machines, rubbing against clothes to help break apart stains. However, many new top loaders now come with 'smart' features designed to offer better cleaning results and protect your clothes from damage, removing the need for an agitator.
Washing machine with agitator pros and cons
As with any feature, there can be pros and cons. Below are some of the pros and cons associated with washing machines with agitators: 
Pros:
Cheaper than top loaders without agitators

Claimed to thoroughly clean dirt and stains

Usually have higher

water-efficiency ratings
Cons:
Limited space available in the drum

Garments can get caught on the agitator and become damaged

Can be more expensive to run due to poor energy efficiency
Washing machine without agitator pros and cons
If you're not sure if an agitator is essential, below are some pros and cons to washing machines that come without an agitator: 
Pros: 
Said to be gentler on clothes and garments

Have more capacity inside the drum 

Larger variety of models available 
Cons:
May not clean as efficiently and get as many stains out

Can cause knots in clothing and tangle garments potentially causing damage
How much do washing machines with agitators cost?
You can expect to spend from $400 to upwards of $2,000 for a top load washing machine with an agitator depending on the brand and size. Top loaders are generally a cheaper option of washing machine compared to front loaders so if you're conscious of price, this might be worth factoring into your decision. 
Who sells agitator washing machines?
There are a number of brands that sell washing machines with agitators including LG, Haier, Samsung and Fisher & Paykel. Each brand has a number of models and sizes available in top loader washing machines which you can buy directly from them or through retailers like The Good Guys and Appliances Online. 
LG Top Load Washing Machine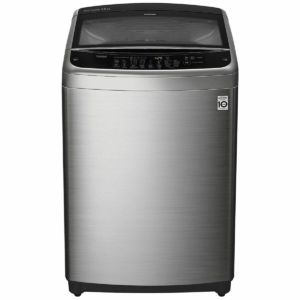 LG offers a number of models of top loader washing machines ranging in size from 7.5kg to 10kg and retailing from $800 to $1,600. Many models have a low-profile agitator which reduces the chance of damage to certain garments. You can expect features like smart inverter control for better performance, vibration reduction technology and nine or more wash programs to suit different loads of washing. 
Samsung Top Load Washing Machine
Samsung are well known for its smart technology and appliances and its washing machines are no different. Samsung's top loader washing machines range in price from $1,200 to $1,400 and come in sizes from 9kg to 14kg. You can expect features like hygiene steam clean smart diagnosis via Samsung's Smart Check error-monitoring system and a generous 12 wash programs.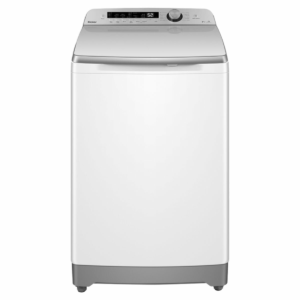 Haier Top Load Washing Machine
Haier's have a generous range of top loader washing machine that feature low-profile agitators. Retailing from $500 to just under $1,000 they're a cheaper option for washing machines, ranging in size from 6kg to 10kg to suit any sized home. Haier's washing machines boast features including delicate and wool wash programs that help to reduce damage to delicate fabrics, pulsating wash action and a soft close tempered glass lid. 
Fisher & Paykel Top Load Washing Machine
Fisher & Paykel offer a few top loader washing machines that include low-profile agitators. You can expect to spend from $1,500 to $2,000 on models that come in varying sizes from 7kg to 10kg capacity. Features include smart drive technology that adapts to each load, eco active wash to recirculate water for a more effective wash and 12 wash programs. 
Should I buy a washing machine with an agitator?
There are a number of factors that contribute to whether or not buying an agitator washing machine is a good idea, however it does come down to personal preference. It will depend on how you want your clothes washed, your budget and the features of the washing machine compared to your laundry needs. Agitator washing machines have benefits and downfalls like any other appliance, but if you're stuck on which brand of washing machine suits you then you can compare brands below. 
Compare Top Load Washing Machines
Original Author: Tahnee-Jae Lopez-Vito