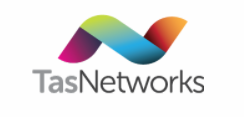 An Expert's Guide to TasNetworks

Fact Checked
TasNetworks is the sole
electricity distributor
for Tasmania. It owns, operates and maintains the electricity network responsible for delivering power to homes and businesses in the state.
An electricity distributor is slightly different to an electricity provider, so it important to understand what concerns or queries these kinds of companies can assist you with. In this Canstar Blue guide, we'll outline what services Tasmanians can receive from TasNetworks, as well as any relevant contact or pricing information.
On this page:
TasNetworks Expert Guide
TasNetworks is responsible for supplying electricity to more than 295,000 residential, commercial and industrial customers across Tasmania. It is the sole owner and operator of the regulated electricity network in Tasmania – with the exception of the Bass Strait Islands – which means it maintains the various transmission towers, substations and powerlines involved with power supply in the state. TasNetworks also facilitates the transfer of electricity between Victoria and Tasmania through the sub-sea electricity interconnector, Basslink.
Here is some general information about when you should and shouldn't contact TasNetworks.
| When should I contact TasNetworks? | When should I NOT contact TasNetworks? |
| --- | --- |
| There's been a blackout or power failure | To discuss your energy bill |
| To connect a new property to the grid | You want to switch plans or providers |
| You've come across a fallen powerline | There's a power supply issue unrelated to TasNetworks |
| To connect a new home solar panel system to the grid | To apply for a government energy rebate or concession |
| For a meter reading (if you still have a basic meter) | For a meter reading (if you have a smart meter) |
TasNetworks Services
TasNetworks' main responsibility as an electricity distributor is to maintain the infrastructure associated with supplying power to residential and commercial properties. As part of this, some of the services TasNeworks offers Tasmanian energy customers include new property connections to the grid, restoring power during an outage or failure, new rooftop solar, battery or electric vehicle charger connections and the general maintenance of streetlights and power poles.
TasNetworks also conducts meter readings and servicing for homes that still have a basic electricity meter installed.
TasNetworks Tariffs
TasNetworks has a range of network tariffs available to residential, small and large business energy customers. Tasmanians can find any information on electricity tariffs or pricing that they may made need by visiting TasNetworks' pricing page.
TasNetworks Connections
To connect a new property or solar system, customers can go through the TasNetworks Portal on the website. Here, you'll need to create an account and register as a user to access any relevant TasNetworks new connection applications. According to the TasNetworks website, the applications that are available through this portal include:
Basic connections
Negotiated connections
Embedded Generation Connection
Public lighting
If you are unsure of the kind of connection you require, you can visit the TasNetworks Connection Help page for more information. It is recommended that you seek professional advice from a licensed electrical contractor before making any changes to your electricity supply.
Please note TasNetworks does not offer connections to residents on King or Flinders Island. These customers will need to contact Hydro Tasmania for a new connection to the grid.
TasNetworks Online Services
TasNetworks offers a number of online services to residents living on the network. These services act as a guide to assist customers with any concerns they may be having, with hand-offs to relevant forms. Some of the services available include insurance claims, tracking connection requests, and the hotlines for wildlife incidents, overgrown vegetation near power infrastructure, blackouts or fallen powerlines. Residents can also sign up for SMS alerts from TasNetworks.
Electricity Plans on TasNetworks
Despite power prices in Tasmania still being regulated by the government, most residents now have the option to choose their own provider. While the market is still growing, some new retailers have recently entered the game, offering competitive discounts or incentives to win the hearts and pockets of Tasmanians. To see what's on offer, we have listed some of the electricity deals currently available in Tasmania as per our database.
Here are the published electricity deals from the retailers on our database for Tasmania. These cost estimates are based on a household with an annual electricity usage of 2,947kWh/year for a residential customer on a single rate tariff at a selected postcode in Tasmania, but prices will vary depending on your circumstances. Use our comparison tool for a more specific comparison in your area. This table includes featured products from referral partners. Our database may not cover all deals available in your area, and please check retailer websites for up to date information.
TasNetworks Company Information
Below we have listed some of the important company information for TasNetworks such as, what to do in an outage, what areas the network covers and how to get in contact. These details may be good to keep in handy for the next time you experience a blackout.
TasNetworks Contact Details
TasNetworks has two main office locations; one in the Hobart suburb, Lenah Valley and another in the Launceston suburb, Rocherlea. There are a number of ways customers can contact TasNetworks, either over the phone or online. Here are TasNetworks' phone numbers:
Customer enquiries: 1300 137 008 (Mon-Fri, 9am-5pm)
Power faults or outages: 132 004 (24/7)
Switchboard: 1300 127 777 (Mon-Fri, 9am-5pm)
Customer feedback: 1800 060 399 (Mon-Fri, 9am-5pm)
Alternatively, you can also send an enquiry to TasNetworks through the form on its website.
TasNetworks Map
TasNetworks is the sole electricity distributor for Tasmania, which means it is responsible for supplying power across most of the state. As shown on the map below, this network covers the majority of the state's populated areas, including Hobart, Queenstown, Devonport, Emu Bay, New Norfolk and Derby.
Please note that TasNetworks does not cover the Bass Strait Islands, such as King and Flinders Island. This area is instead maintained by Hydro Tasmania – a renewable energy generation company.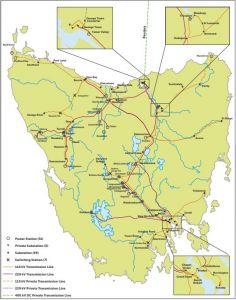 TasNetworks Power Outage Reports
TasNetworks keeps track of any power outages in the state through a live outage map on its website. If you find yourself without power, this map is always a good first port of call to see if the distributor is aware of a blackout in your area.
If you can't find your power outage listed on the map, you can report it using the online form on the website or by calling 132 004. You can also keep up to date with any outages through TasNetworks' twitter page.
There is an unplanned outage affecting 1484 customers in Camdale, Cooee, East Cam, Ocean Vista, Park Grove, Parklands, Somerset. Our field crews are investigating the cause. Estimated restoration time not known at this time. Thanks for your patience. Further updates to follow.

— TasNetworks (@TasNetworks) March 15, 2022

Kelseigh Wrigley: Energy Content Producer
This page was written and is regularly updated by Canstar Blue's energy content producer, Kelseigh Wrigley. As a qualified journalist, Kelseigh aims to light the way for everyday Aussies, helping them find a better deal on their energy plan. Whether it's value for money, new incentives, deals on gas or solar, Kelseigh is keen to help customers put money back in their pockets.
Image credit: zhao dongfang/Shutterstock.com, TasNetworks website.
Other Tasmanian Energy Distributors
Aside from the Bass Strait Islands, which are covered by Hydro Tasmania, the rest of Tasmania only has one electricity distributor – TasNetworks. However, there are now at least seven retailers in the state which customers can choose to purchase their power from. These include:
There is also one natural gas distributor in the state – Tas Gas Networks. As for gas providers, Tasmanians have a choice between Aurora Energy and Tas Gas.
FAQs about TasNetworks