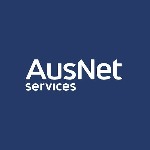 An Expert's Guide to AusNet Services

Fact Checked
AusNet Services is an electricity and gas distribution network provider in charge of maintaining energy infrastructure in parts of Melbourne and eastern Victoria. This means it is responsible for keeping power supplied to homes and businesses across its vast network.
The distributor claims to 'own and operate more than $11 billion of electricity and gas network assets.' AusNet Services is one of five electricity distributors in Victoria, while it's also one of three gas distribution networks in the state. In addition to being an energy distribution network provider, AusNet also transmits power to Victoria and helps connect electricity to other areas of the country. Find all the information you need about AusNet Services in our handy guide.
On this page, you'll find:
AusNet Services Expert Guide
AusNet Services is responsible for maintaining three networks: electricity distribution, gas distribution and Victoria's electricity transmission network. The company claims to service more than 1.5 million customers across the state, and has a network that covers 80,000km2, most of which is in rural or regionals areas.
Within its network, AusNet maintains 38,000km of overhead powerlines, 6,900 of underground cables, 330,000 power poles and 90,000 streetlights. AusNet Services' head office is located in Southbank, Melbourne.
Here is some general information about when and when not to contact AusNet Services:
| When to contact AusNet Services | When NOT to contact AusNet Services |
| --- | --- |
| To report a blackout or supply interruption | To check an energy bill is correct |
| To apply for an electricity or gas connection at your address | You want to discuss changing energy retailers |
| To apply for a solar, battery or other generation connection process | To request a smart meter replacement (contact your energy retailer that will log a service order) |
| To make a claim or complaint about a supply issue | To enquire about electricity or gas concessions |
What does AusNet Services do?
In terms of its electricity and gas distribution responsibilities, AusNet Services maintains a network of poles, wires, substations, underground pipes and streetlights. This means any power supply issues to a residence or property is AusNet's responsibility, while it also helps connect customers to the electricity grid or gas mains. For those looking to install solar panels or any other small-to-large renewable generation system connection, AusNet can help out through its online application form.
AusNet Services Tariffs
These are the costs that AusNet charges customers for being connected to its network, and to use power. Tariffs vary depending on how much energy is needed, and at what time of the day it is consumed. There is a new two-rate network tariff structure from 1 July 2021 for residential and small business customers, with details available to download via the AusNet website.
AusNet Services Connections
Electricity and solar connections are accessible on AusNet's website where it hands off to an application form. This also includes electricity supply relocations and disconnections. For solar connections, it has separate information on PV systems up to 30kW and 30kW to 1.5MW for larger businesses. Get all the information you need by visiting AusNet Services' Connections page.
Energy Plans on the AusNet Services Network
Most residential customers on the AusNet Services network should be free to choose their electricity retailer – the company that bills them for using energy. Check out the deals below to see how your current electricity plan stacks up.
Here are some of the cheapest published deals from the retailers on our database that include a link to the retailer's website for further details. These are products from referral partners†. These costs are based on the AusNet network in Warragul but prices may vary depending on your circumstances. This comparison assumes general energy usage of 4000kWh/year for a residential customer on a single rate tariff. Please use our comparison tool for a specific comparison in your area. Our database may not cover all deals in your area. As always, check all details of any plan directly with the retailer before making a purchase decision.
AusNet Services Company Information
Take a look below to find the information you need about AusNet Services. Whether it's a query about your power supply or you're a life support customer, these details should help.
AusNet Contact Details
You never know when these details will come in handy, but you can find most of AusNet's contact information below. Email enquiries can be sent to: customersupport@ausnetservices.com.au
General enquiries: 1300 360 795 (Mon to Fri: 8am-5pm)
Faults & emergencies: 13 17 99 (electricity) or 13 67 07 (gas)
Life support customers: 1800 818 832
Postal address: Locked Bag 13051, Melbourne VIC 8001
AusNet Coverage Map
Eastern Victorians and those in suburbs of north Melbourne will be connected to AusNet Services for their electricity supply. As you'll see on the map below, AusNet is broken into three parts – north, east and central. AusNet is one of the biggest electricity distributors in Victoria in terms of its geography and vast network.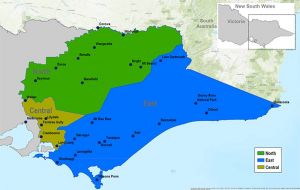 AusNet Outages
Customers can go to the AusNet Services outage checker which shares all the details they'll need if they're experiencing electricity or gas supply issues. AusNet's outage tracker shows real-time information on where outages are currently occurring, including the status of each and the estimated time to restore power.
Our crews restored power to 1.3k customers overnight, there are now 164 customers still impacted by Thursday night's storm.

Work continues today, however due the extent of the damage in Monbulk and The Patch, some customers in the area may not be restored until tomorrow.

— AusNet Services (@AusNetServices) December 5, 2021
---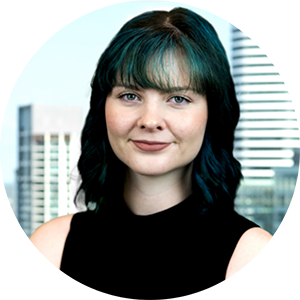 Kelseigh Wrigley: Energy Specialist
As Canstar Blue's Energy Specialist, Kelseigh Wrigley covers the retail energy market, with a focus on electricity, gas and solar. She joined the team after completing a Bachelor of Journalism at the Queensland University of Technology, and has previously written for a variety of online publications, including Hunter and Bligh. You can follow Kelseigh on LinkedIn.
---
Other Victorian Energy Distributors
There are numerous power distribution companies operating across Victoria, for both electricity and natural gas. AusNet Services is one of five electricity distributors and one of three natural gas distributors. Here are the energy distributors in Victoria:
Electricity:
United Energy for the southern suburbs and Mornington Peninsula, including Frankston, Rosebud, Flinders and Port Arlington.
Citipower for the CBD and inner-city suburbs, including St Kilda, Collingwood, Fitzroy and Docklands.
Powercor for western Victoria, including Ballarat, Bendigo, Geelong and Maryborough.
Jemena for northern and south-western suburbs including Footscray, Tullamarine, Craigieburn and Sunbury.
AusNet Services for outer northern and eastern suburbs, including South Morang, Mansfield, Lilydale and Hazelwood.
Natural Gas:
Australian Gas Networks for most areas of Victoria, including the northern, eastern and southern areas of the metro Melbourne area, the Mornington Peninsula and northern, eastern and south eastern areas of Melbourne.
Multinet Gas for the eastern suburbs, including Yarra Ranges and south Gippsland.
AusNet Services for central and western Victoria, including Ballarat, Bendigo and Geelong.
FAQs about AusNet Services