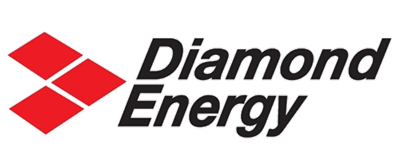 Diamond Energy Review and Rates
Diamond Energy is a small electricity retailer that's passionate about renewable energy. Diamond owns several renewable generators and supports environmentally-minded Australians through energy products that help solar customers make the most out of their investments. Recognising its efforts, The GreenPeace Green Electricity Guide rated Diamond Energy as the second greenest power company in Australia.
Diamond Energy launched in Victoria in 2004 with 'a vision to generate change in the Australian energy marketplace'. Today, Diamond retails electricity to homes and small businesses across New South Wales, South East Queensland, South Australia and Victoria.
Diamond Energy claims that switching electricity retailers and joining its ranks is a simple and positive way of making a difference. Some consumers may already be sold on this environmentally-focused retailer, but for the rest, let's take a closer look at what Diamond Energy offers and whether it presents good value.
Compare Electricity Plans
Diamond Energy Plans
Diamond Energy only has one market electricity plan, simply called 'Market Offer'. This product is available across Victoria, New South Wales, Queensland and South Australia.
Diamond Energy's market offer actually charges the same rate as its standing offer on each respective network. The key difference is that the market offer includes additional discounts of up to 10% off the usage and supply charges. Customers receive a modest 3% discount for paying bills via direct debit, plus an additional 7% discount if the bill is paid on time.
The expected annual cost of Diamond Energy's market offers for NSW, VIC and SA are detailed below. These costs have been calculated using a selected postcode in each state and the typical energy usage of a three person household. For a specific quote in your area, use our energy comparison tool above.
Diamond Energy Market Offer Prices
Costs based on annual usage calculations using statistics from AER for a three person household on the Ausgrid, Citipower, Energex and SA Power networks respectively, December 2018.
Our calculations suggest that Diamond Energy's prices are relatively competitive in South Australia, but tend to work out more expensive than most retailers in NSW and VIC. Have a look at our price comparison charts in the links below to see how Diamond Energy stacks up to other retailers in your state.
Before signing up to Diamond's market offer, potential customers should note some of the fees that may be attached. These include a $22 'establishment fee' for transferring to Diamond Energy from another retailer, a termination fee of $22 for customers who end their contract within 12 months, and on some networks, a late payment fee of $15 (this is in addition to losing the pay on time discount).
Standing offers are government regulated energy contracts with no discounts and higher rates. They are usually considerably more expensive than market offers however, so they are generally not recommended.
Diamond Energy Standing Offer Prices
Costs based on annual usage calculations using statistics from AER for a three person household on the Ausgrid, Citipower and SA Power networks respectively, December 2018.
Diamond Energy Solar
Diamond Energy's range of solar products and services is what truly distinguishes this retailer from its competitors. Customers signed up to Diamond Energy market offer receive a feed-in tariff of 12c/kWh, which is slightly above what you might expect in most states.
While 12c/kWh might sound juicy, it's got nothing on the 100c/kWh that customers with solar storage batteries could earn when they sign up to GridCredits100. This is a unique Diamond Energy product made possible by its partnership with Reposit. During periods of very high electricity demand, Diamond Energy remotely withdraws electricity from its customer's storage systems in exchange for 100 cents for each kWh of power used. This helps relieve the energy grid and saves money for both Diamond Energy and its customers.
Diamond Energy does not directly retail or install solar systems, so you will need to organise this through a third party. Diamond recommends using a Clean Energy Council accredited solar installer and lists seven preferred suppliers on its website:
Energyoptions (VIC, SA, QLD, NSW)
Instylesolar (VIC, SA, QLD, NSW)
Solarkraft (VIC, QLD)
Gippsland Solar (VIC)
Cola Solar (NSW, VIC)
Adelaide Solar Systems (SA)
Solgen Energy Group (VIC, SA, QLD, NSW)
Diamond Pure Plus – GreenPower
Diamond Energy offers GreenPower accredited products for anyone looking to further support renewable energy and minimise their carbon footprint. Customers can choose to purchase 20%, 50% or 100% of their electricity usage as GreenPower renewable energy. This commits Diamond to purchasing the equivalent amount of electricity from accredited renewable generators. GreenPower costs a little more per kWh than regular electricity, so it's only recommended for those that are truly passionate about going green.
GreenPower 100% – 5.50 cents/kWh
GreenPower 50% – 2.75 cents/kWh
GreenPower 20% – 1.10 cent/kWh
Customers can change their GreenPower percentage at any time, commencing from the start of the next billing period.
Billing
No one likes paying bills, so it's at least nice if retailers make the process as painless as possible. Diamond Energy has eight ways for customers to pay.
Credit Card – Pay using VISA or MasterCard
Direct Debit – The money is automatically withdrawn. Customers receive a 3% discount for paying using this method.
Electronic Funds Transfer – Use the bank details on your bill to send the funds directly to Diamond Energy's bank.
BPAY – Use the Biller Code and Reference Number on your bill to pay with BPAY.
Australia Post – Pay with cash, EFTPOS or cheque at Australia Post.
Mail – Mail a cheque or money order with your payment slip to Diamond Energy.
Bill Smoothing – Set up weekly, fortnightly or monthly direct debit payments to avoid being slugged with large quarterly bills.
Centrepay – Organise some Centrelink payments to be direct toward your bills.
Is Diamond Energy right for me?
Diamond Energy is not your typical retailer and won't be for everyone. Diamond Energy's 12c/kWh feed-in tariff, along with its innovative GridCredits100 plan, makes it a great value retailer for customers with solar. Customers without a solar system can still sign up to Diamond Energy, however our calculations suggest that such households might be charged more for electricity than they would be elsewhere. Of course, if you care more about the environment than money, Diamond Energy is still a perfectly viable choice.
When comparing electricity retailers, be sure to observe the rates, discounts, feed-in tariffs and other solar incentives. Get started with Canstar Blue's electricity and solar ratings.