Endeavour Energy Services & Guide
Endeavour Energy is an electricity distribution network service provider (distributor) that services areas throughout metropolitan and regional New South Wales. The company is responsible for the construction, maintenance and operations of electrical infrastructure which brings power to your home or business. In general, electricity distributors look after the network of poles, wires and stations in a specific area, otherwise known as distribution zones.
In comparison to energy retailers, distributors are usually your first point of contact if you have any issues concerning the supply of electricity to your home or business. Though in most cases, you wouldn't ordinarily come into contact with your distributor. In this guide, we cover the basics of Endeavour Energy's role within its distribution zone, plus explain how and when to contact them should you need to.
Where does Endeavour Energy operate?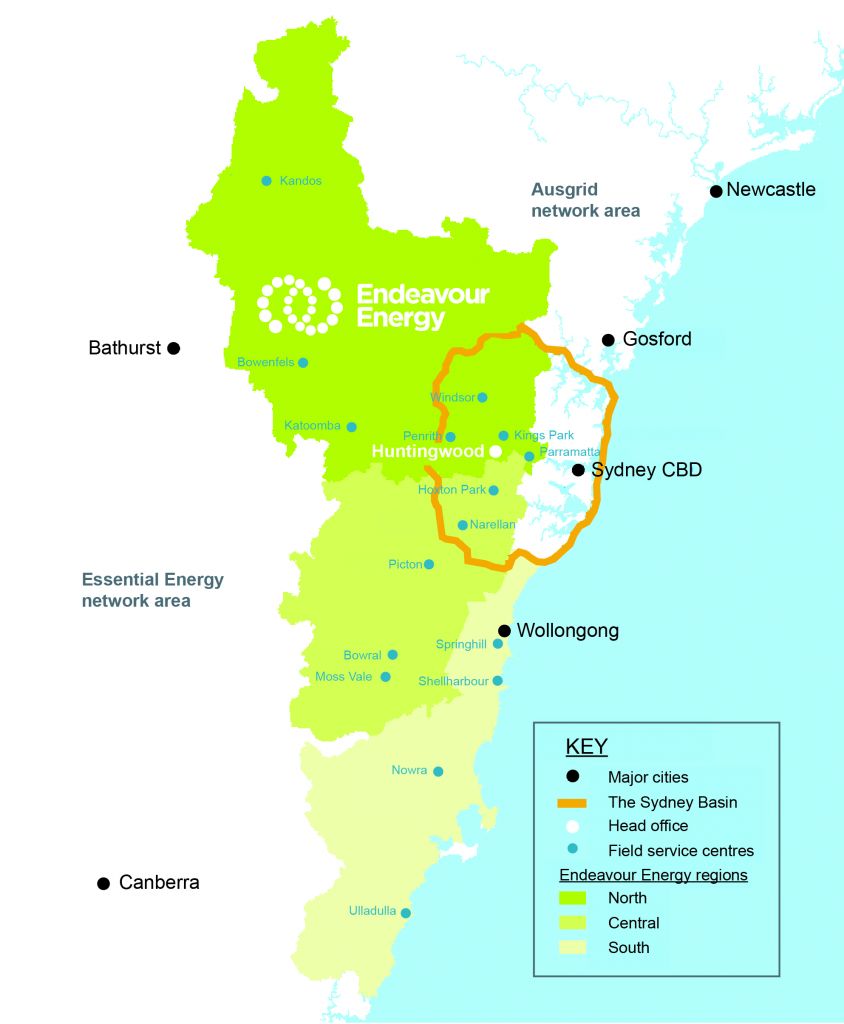 Endeavour Energy operates across Sydney's Greater West, the Blue Mountains, the Illawarra and the South Coast, including areas such as:
| | |
| --- | --- |
| Bankstown* | Bathurst Regional* |
| Blue Mountains | Camden |
| Fairfield | Goulburn Mulwaree* |
| Holroyd | Hornsby* |
| Lithgow | Liverpool |
| Oberon | Parramatta |
| Ryde | Shell Harbour |
| The Hill Shire | Upper Lachlan Shire |
| Wollondilly | Wollongong |
| Blacktown | Mid-Western Regional* |
| Campbelltown | Penrith |
| Hawkesbury | Shoalhaven |
| Kiama | Wingecarribee |
*Endeavour Energy only covers parts of these areas
The distribution region of Endeavour Energy is broken into three separate parts – North, Central and South. If you don't live within Endeavour Energy's service area you will be on the Ausgrid or Essential Energy network.
What does Endeavour Energy do?
Unlike your energy retailer who sends you power bills, Endeavour Energy is responsible for the powerlines, poles and substations in its network. Endeavour Energy does not generate electricity, nor does it look after customer billing, but rather transports electricity to homes and businesses from a high voltage transmission network.
Spanning a whopping 24,800 square kilometres, Endeavour Energy maintains and runs more than 185 major substations, 416,000 power poles and 32,000 smaller substations. Its underground and overhead cables span a distance of 47,000 kilometres, which supplies power to more than two million Aussies.
When to call Endeavour Energy
It is appropriate to contact Endeavour Energy if:
You experience a power outage or interruption to electricity supply
You need to report a safety issue (i.e. fallen powerlines)
You need to connect or upgrade your home or business to the electricity grid
You require permission to install a new solar generator at your home
When not to call Endeavour Energy
Endeavour Energy is not the appropriate contact in relation to:
Billing enquiries (contact your energy retailer instead such as AGL, Origin, etc)
Electricity faults unrelated to the distribution network
Organising meter reads
Endeavour Energy Outages
Whether it's due to traffic accidents, wild weather or planned maintenance, power outages occur quite frequently across New South Wales. If you experience an interruption or loss to your home's electricity supply, Endeavour Energy are the people to contact, provided you live on their network.
Endeavour Energy provides an 'outage app' which is free to download via the App Store and Google Play. This app allows you to receive information power outages in your area, estimated restoration time, report incidents such as broken street lights, and much more.
Power is now safely back to 45,000 customers after wild winds on Friday night and Saturday. We still have 300 hazards to repair with around 3000 customers to restore too mainly in the Blue Mountains and the Sthrn Highlands. Thnx for your patience. pic.twitter.com/JNr9qE8sKK

— Endeavour Energy (@endeavourenergy) September 7, 2019
Endeavour Energy Connections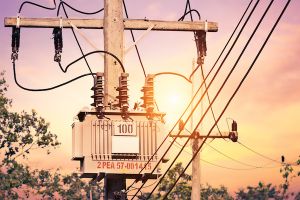 For any connections, including brand new or an increase to your electricity supply, you'll need to contact Endeavour Energy. This can be done either online via its website or by calling and speaking to one of its staff. There are a range of applications for different types of connections, including permission to install solar systems which can be found on the website.
According to that website, Endeavour Energy will respond to a connection enquiry within five business days, and will provide the necessary information required to progress. This includes any processes or costs associated with connecting to the electricity network. Endeavour Energy claims it's 'committed to providing an efficient service for customers in processing applications, enquiries and other contestable works activities.'
Contact Endeavour Energy
If you need to pick up the phone and talk to a representative from Endeavour Energy, here are the numbers:
Emergencies and power outages: 131 003 (available 24/7)
General enquiries: 133 718 (Mon to Fri – 8am to 6pm)
Dial before you dig: 1100 (free call)
It's worthwhile jumping online to visit Endeavour Energy's website, as well as following its social media channels to stay in the loop. Lastly, it's a good idea to jot these numbers down in your phone just in case you come across a fallen powerline or there's a loss of electricity supply to your home.

Image credits: Ecopix/Shutterstock.com, Endeavour Energy, Sunshine Studio/Shutterstock.com