An Expert's Guide to Jemena

Fact Checked
Jemena is an electricity distribution company operating in Melbourne's Northwest, supplying power to homes and businesses. It claims to own more than $11 billion worth of utility infrastructure and is responsible for maintaining the grid, including the poles, wires and streetlights.
In addition to being an electricity distributor, Jemena is also a natural gas distribution company that delivers gas to customers in New South Wales. While there are many electricity distributors in Victoria, Jemena's network looks after more than 350,000 homes and 72,000 streetlights. You'll find all of Jemena's details in this handy guide.
Skip ahead by clicking on the links below:
Jemena Expert Guide
You may have many questions when it comes to your power supply, and the good news is that some of these can be answered by your energy distributor. There are also times when it's best not to contact your distributor. Here is a general guide of when to get in touch with Jemena.
| When to contact Jemena | When NOT to contact Jemena |
| --- | --- |
| To connect or manage an electricity connection in Victoria or gas connection in NSW | To complain about your energy bill |
| To report a power outage or supply interruption | You want to change energy retailers |
| To report a streetlight, wire or pole fault | There is a fault outside of the Jemena network |
| To remove an electricity meter | To seek advice on finding the best solar installer |
| To seek approval for rooftop solar (normally lodged through a certified installer) | To discuss any energy rebates that may be applicable in your area |
What does Jemena do?
If you live on its electricity network in Victoria or its natural gas mains in New South Wales, then Jemena is responsible for maintaining and servicing the energy infrastructure. This means Jemena looks after the poles and wires, ensuring power supply to homes and businesses across its networks is not interrupted. It takes care of any outages, new connections and metering upgrades.
Jemena Tariffs
For electricity, Jemena has a wide range of network tariffs available to residential, small and large business customers. Victorians can find all the tariff details they need by visiting Jemena's Electricity Network Information page. Customers should also be able to view Jemena gas tariffs via its website.
Jemena Connections
For electricity and solar connections, there is a portal on the Jemena website for customers to click on. This includes new electricity pits, new connections, removal of an electricity meter or to change Jemena's equipment. Jemena does state to seek professional advice from a registered electrical contractor before making any changes to a property's electricity supply.
Electricity Plans on the Jemena Network
Compare a range of energy plans on the Jemena electricity network below. Use our comparison tool for specific quotes based on your postcode.
Here are some of the cheapest published deals from the retailers on our database that include a link to the retailer's website for further details. These are products from referral partners†. These costs are based on the Jemena network in Sunbury but prices may vary depending on your circumstances. This comparison assumes general energy usage of 4000kWh/year for a residential customer on a single rate tariff. Please use our comparison tool for a specific comparison in your area. Our database may not cover all deals in your area. As always, check all details of any plan directly with the retailer before making a purchase decision.
Jemena Company Information
Below you'll find some important information about Jemena, like how to get in contact, which area their network covers and what to do in an outage. Given that blackouts can occur unexpectedly, it may be handy to jot some of these details down should you ever need them.
Jemena Contact Details
Jemena's corporate office is in Melbourne's CBD and customers can contact the distributor online via its enquires portal for both electricity (VIC) and gas (NSW). Here are Jemena's contact details:
Electricity – Victoria
Customer enquiries: 1300 131 871 (Mon to Fri: 8am-6pm)
Faults & emergencies: 131 626 (24/7)
Postal address: PO Box 16182, Melbourne Collins St West, VIC 8007
Gas – New South Wales
Customer enquiries: 1300 137 078 (Mon to Fri: 8am-6pm)
Faults & emergencies: 131 909 (24/7)
Postal address: PO Box 1220, North Sydney NSW 2059
Jemena Coverage Map
Victorians on the Jemena electricity network will be across north and western Melbourne, in suburbs like Clarkefield, Sunbury, Campbellfield, Tullamarine, Coburg and Footscray.

Residents and businesses on the Jemena gas network in NSW is spread across a few different regions – country, Hunter, Illawarra, Sydney North and Sydney South.

Jemena Outages
Customers can go to the Jemena electricity outages page which shares all the details they'll need if they're experiencing power supply issues. This page shows real-time information on where outages are currently occurring, including the status of each and the estimated time to restore power.
We're aware of a power outage affecting customers in Preston, Reservoir. We have a crew working to safely restore power. Regular updates on the power outage can be found on our website here https://t.co/ub2c3sReR4

— Jemena (@JemenaLtd) January 16, 2022
---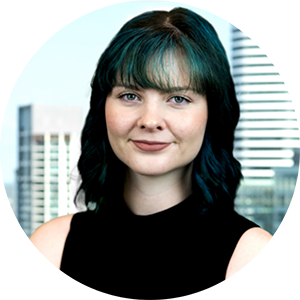 Kelseigh Wrigley: Energy Specialist
As Canstar Blue's Energy Specialist, Kelseigh Wrigley covers the retail energy market, with a focus on electricity, gas and solar. She joined the team after completing a Bachelor of Journalism at the Queensland University of Technology, and has previously written for a variety of online publications, including Hunter and Bligh. You can follow Kelseigh on LinkedIn.
---
Other Energy Distributors in VIC & NSW
There are multiple energy distribution companies operating in Victoria, for both electricity and natural gas. Jemena is one of five electricity distributors and one of three natural gas distributors in NSW.
Victoria Energy Distributors
Electricity: 
United Energy for the southern suburbs and Mornington Peninsula, including Frankston, Rosebud, Flinders and Port Arlington.
Citipower for the CBD and inner-city suburbs, including St Kilda, Collingwood, Fitzroy and Docklands.
Powercor for western Victoria, including Ballarat, Bendigo, Geelong and Maryborough.
Jemena for northern and south-western suburbs including Footscray, Tullamarine, Craigieburn and Sunbury.
AusNet Services for outer northern and eastern suburbs, including South Morang, Mansfield, Lilydale and Hazelwood.
Natural Gas: 
Australian Gas Networks for most areas of Victoria, including the northern, eastern and southern areas of the metro Melbourne area, the Mornington Peninsula and northern, eastern and south eastern areas of Melbourne.
Multinet Gas for the eastern suburbs, including Yarra Ranges and south Gippsland.
AusNet Services for central and western Victoria, including Ballarat, Bendigo and Geelong.
NSW Energy Distributors
Electricity:
Ausgrid: Inner, northern & eastern metropolitan Sydney and surrounds.
Endeavour Energy: Southern/western metropolitan Sydney and surrounds.
Essential Energy: Country & regional NSW, southern regional QLD.
Natural Gas: 
Central Ranges System: Tamworth.
Jemena Gas Networks: Sydney, Newcastle, Central Coast, Wollongong and parts of country NSW.
Wagga Wagga Gas Distribution Network: Wagga Wagga.
FAQs about Jemena