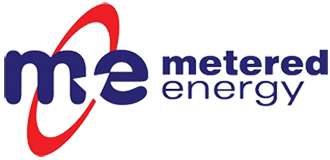 Metered Energy Review and Rates
Metered Energy is said to be a 100% Australian-owned utility service provider for body corporates in south-east Queensland. It supplies electricity, gas and hot water to tenants in apartment blocks, housing estates, retirement villages and other embedded networks. If a body corporate contracts Metered Energy as its supplier, then tenants are not able to switch providers. If that's the case for you, then it's worth getting to know a bit more about this retailer. Here's what you need to know about Metered Energy.
Metered Energy Electricity
Metered Energy retails electricity and natural gas to tenants of strata titled properties. The company says it endeavours to provide the best energy solutions for buildings, which in theory can mean better deals for tenants. Because Metered Energy negotiates individual electricity deals with body corporates, you won't find your rates on the Metered Energy website and you'll need to ask your building manager to find out.
Metered Energy customers can pay their bills by direct debit, BPAY, post or online. You can also sign-up online for convenient and environmentally-friendly email billing.
Metered Energy Gas
Metered Energy provides gas to units inside of a body corporate for usage, while large gas usage is metered and charge per megajoule (MJ), while un-metered appliances like gas cooktops are billed upon usage.
Metered Energy Hot Water
Metered Energy provides maintenance for your water system, support and services. Whether or not you even want this service, if you live in a Metered Energy-supplied building, you will be charged per litre for hot water usage. If you use little or no hot water at all, Metered Energy will instead charge a fixed fee of about 60 cents per day.
Other Metered Energy Services
Metered Energy tries to be a comprehensive utility provider, covering a range residential building needs. Some of its other services include:
Tailored solutions – Metered Energy works with body corporates to help them understand their usage and how to make the building more efficient for all tenants.
Chilled water – Metered Energy also charges for 'chilled water', which is the description given for standard air conditioning. Each apartment in a complex is individually metered, so you're only billed for the air conditioning you personally use.
Metered Energy Complaints
In a 2016-17 report from the Australian Energy Regulator, Metered Energy was the most complained about energy company, receiving over 22 complaints for every 100 customers. It was followed by Lumo Energy and Origin Energy with about 17 and 16 complaints per 100 customers respectively.
Queenslanders' biggest complaint was regarding billing. Given Metered Energy charges you separately for hot water and air conditioning, it's perhaps understandable why this retailer performed so poorly in the AER report. While the number of complaints received is an indication of the quality of a retailer, it's worth pointing out that Metered Energy has a locally-based team to handle your queries and concerns.
Want to know more about Metered Energy?
Unfortunately, if you're supplied by Metered Energy, you probably can't switch retailers to get a better deal. This is typical of apartment blocks and housing complexes in Australia, so it's hugely important to ask questions about your utility services before signing a lease or moving in.
If you're soon moving to a residence where you can choose your own retailer, like an individual house, then it's worth shopping around to find the best deal on electricity. There are dozens of retailers out there and Canstar Blue has compared prices for most of them. Check out our database via the link below.
---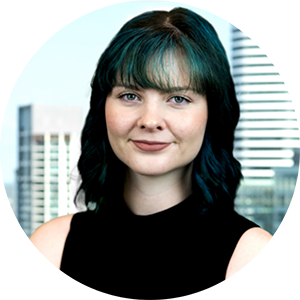 Kelseigh Wrigley: Energy Specialist
As Canstar Blue's Energy Specialist, Kelseigh Wrigley covers the retail energy market, with a focus on electricity, gas and solar. She joined the team after completing a Bachelor of Journalism at the Queensland University of Technology, and has previously written for a variety of online publications, including Hunter and Bligh. You can follow Kelseigh on LinkedIn.
---