From young'uns, we're conditioned to respond best to a reward. Do you want to clean your bedroom? No. What about for 30 minutes of computer time? Now apply that to your energy provider, and you'll probably find it's doing a much similar thing. Lumo Rewards is the extra computer time you get for signing up to a plan with Lumo Energy. But should you sign up to a power deal purely for a loyalty program? Canstar Blue dives into everything you need to know, and can expect, from Lumo Rewards.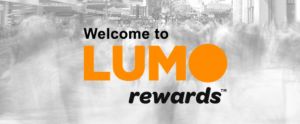 What is Lumo Rewards?
Lumo Rewards is an online rewards program from which Lumo customers in South Australia can benefit from. If you're on a Lumo Plus or  Basic plan, you'll get access to hundreds of discounts through Lumo Rewards, on everything from dining out to travel. You'll just need to log into your Lumo online account to browse through daily deals, and check your email once a month for special offers.
And if you download the Lumo Rewards app, then access is even easier, as you'll receive push notifications when new deals pop up.
How do I sign up to Lumo Rewards?
Signing up to Lumo Rewards is straightforward. In order to become a member of the program, you'll need to do a few things:
Sign up to an eligible Lumo Basic or Plus plan
Register for an online account (MyAccount)
Sign in and click through to Lumo Rewards
Once you've signed up, you have the option of browsing through and purchasing vouchers on either your desktop or through their dedicated smartphone app.
Lumo Energy Plans South Australia
Here are Lumo Energy's plans on our database for South Australia. These costs are based on the SA Power network in Adelaide but prices may vary depending on your circumstances. This comparison assumes general energy usage of 4000kWh/year for a residential customer on a single rate tariff. Please use our comparison tool for a specific comparison in your area. Our database may not cover all deals in your area. As always, check all details of any plan directly with the retailer before making a purchase decision.
What sort of rewards will I get on Lumo Rewards?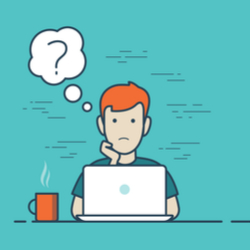 Like most rewards programs, Lumo Rewards offers rewards over a range of daily expense categories, as well as items you might consider to be a splurge. Here are just a few areas in which you might see discounts and vouchers:
Food and drink
Entertainment
Fashion
General retail
Homewares
Fitness
Wellbeing
Transport
Once a month, Lumo Rewards sign-ups can also expect to see special rewards, which can be anything from great experiences to hotel deals.
How will I be able to redeem my rewards?
What you'll notice on Lumo Rewards is that not all rewards are the same, and therefore you can expect to see a few different ways to redeem them. They are:
eGift cards and physical gift cards
Discount codes to input in 'coupon code' fields
Printed vouchers
Before you make your purchase, you'll be able to see what method you'll need to use to redeem your rewards. Lumo does caution that for most situations involving eGift cards, you'll be able to access and use it on the spot, but it's best to purchase the card 24 hours before you intend to buy something online or in store just in case it doesn't come through.
Do I have to be on a certain plan to get Lumo Rewards?
Yes. New Lumo Energy sign-ups will have to choose eligible Basic or Plus plans to gain access to the rewards program. Eligible customers who sign-up to the Lumo Plus plan could also snag themselves a $25 credit to use in Lumo Rewards when they pay their bills on time.
For more information, it's best to head to Lumo Energy's website.
Are there any fees attached to Lumo Rewards?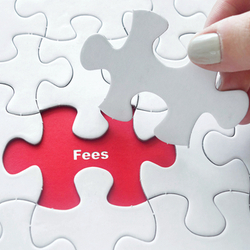 There isn't a dedicated subscription fee attached to Lumo Rewards, unless of course you count your power bills. Jokes aside, eligible Lumo customers have free access to a range of deals that could potentially give you great savings on everyday items, if used responsibly.
One thing to flag, however, is that when purchasing discounted gift cards that have to be sent through the post, you may potentially be stuck with a delivery fee, which could lessen or even negate the savings all together.
How much will I save with Lumo Rewards?
There's no clear-cut answer to how much you'll save with Lumo Rewards, as it depends entirely on not only how often you claim deals, but how you use the program. You can't really pick and choose deals or discount amounts, and it works on a 'take what you can get' basis. That being said, you'll probably come to expect certain offerings and can plan your spending around them.
Is Lumo Rewards reason enough to switch?
The short answer is no. There's no predicting how much value you'll get out of Lumo Rewards, and quite a bit of effort will need to go into redeeming discounts. However, if you're the type of person to stay on top of things, and maximise the rewards on offer, Lumo Rewards could be a good option for you.
It's important to note that, as with any rewards program, you run the risk of overspending if you're not careful. Just because a discount becomes available to you doesn't mean you should take it, so if you see a 15 per cent coupon off your favourite retail store, you need to really consider whether you need something from that store, or if the coupon will just enable your shopping addiction.
It's better to keep an eye out for plans with good base rates and offering good value in terms of billing, customer service and plan flexibility, and think of rewards programs such as Lumo Rewards as an added benefit rather than a key driver. To find those aforementioned plans, and to compare Lumo Energy to other retailers, check out the link below.