A pack of gum can go a long way (or maybe not, depending if you have to share). But while it's only a small purchase in your grocery shop, or maybe a one-off at the corner store when you haven't brushed your teeth (yuck), choosing the wrong brand or flavour of gum can leave you with a bad taste in your mouth – literally.
To find out which gum tickles Aussie tastebuds, and to potentially help you navigate the gum section bubbling with opportunities, Canstar Blue surveyed over 3,100 Aussies on what their favourite gum brand and flavour is, if they chew gum at all. So, which gum do Aussies most enjoy sinking their teeth into?
Australia's favourite gum brand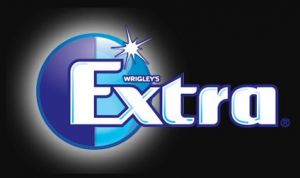 With a number of brightly coloured packages available at the supermarket, which one catches the eye (or mouth) of Aussies? Our survey found that the following gum brands to be the favourites with Aussie shoppers:
Extra: 27%
Eclipse: 7%
Juicy Fruit: 5%
Mentos: 5%
Tic Tac: 3%
P.K: 2%
Airwaves: 1%
Half of respondents (50%) said they don't chew gum, with that number rising to 78% for those aged 70 and above, in comparison to just 27% of 18 to 29-year-olds and 30% of 30 to 39-year-olds. Between men and women, 55% of men said they don't chew gum, compared to 44% of women.
For those who do regularly chew gum, almost three quarters (73%) do so to freshen their breath, while 7% use it to help them quit smoking, giving shoppers plenty to chew on when it comes to finding their brand of choice.
Australia's favourite gum flavour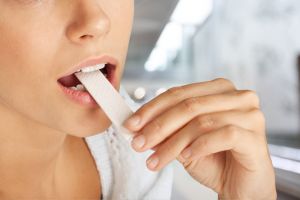 While the best gum flavour may not be as hotly debated as what flavour of chips you prefer, we all have our preferences when it comes to what we chew on. Below are the favourite flavours of gum, according to our survey respondents:
Mint: 27%
Spearmint: 25%
Peppermint: 16%
Strawberry: 6%
Fruit: 5%
Watermelon, lemon and bubblegum flavours secured between 1% and 3%, while 2% of all respondents said they do not have a favourite flavour, with 13% listing another flavour to those listed above.
Mint, spearmint and peppermint remained the top three across all age demographics and genders, meaning the majority of Aussies can't go past that minty madness. But regardless of your choice in flavour, it's hard to pass up when someone breaks open a new pack of chewie.
Picture credit: 5 second Studio/Shutterstock.com, Billion Photos/Shutterstock.com.