Fact Checked
If you love coffee and a bargain, you've perhaps pondered snagging the $89 Kmart coffee machine. The cut-price Anko coffee machine has continued to garner plenty of attention since it first hit shelves, with most online reviews still labelling it on par – or better – than more expensive models. Now, the cult favorite sits with several more budget-friendly coffee makers that range between $10 and $90. These vary between espresso machines, coffee plungers (or French presses), and stovetop coffee pots.
But are Kmart's coffee machines actually worth the hype? We take a look at what's on offer.
Kmart espresso coffee machine review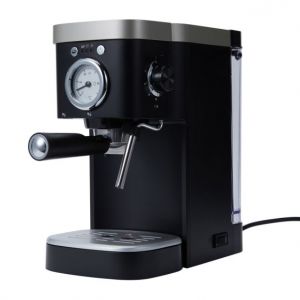 Kmart's espresso machine can be described in three words – cheap, chic and clinical. If online reviews are anything to go by, this coffee maker makes surprisingly good coffee for the bargain price of $89 RRP*. It's also said to be easy to clean and compact enough to fit on any bench space.
The Kmart coffee machine also comes with some nifty specs and functions including:
Single and double shot options: Kmart's coffee machine features single and double espresso shot options, allowing you to make your coffee as strong or mild as you like.
15-bar pressure: This is the gold standard for brewing quality shots with bold notes and for producing a thick and velvety crema (foam). This function also helps to prevent bitterness in your morning cuppa. Anything below a 15-bar pressure is a gamble.
High-pressure milk steamer: The Anko coffee maker also comes with a high-pressure milk steamer with an adjustable steam knob. If you know your way around an espresso machine, you'll know this is another must to create barista-quality coffee at home.
2L detachable water tank: This is a relatively small capacity, but it does have a handle to allow for quick refills and easy cleaning. It also comes with a die-cast aluminum alloy boiler.
Warming plate for coffee cup pre-heating: The storage shelf on the coffee machine can pre-heat your coffee cup using the heat of the machine.
Kmart touch screen espresso machine review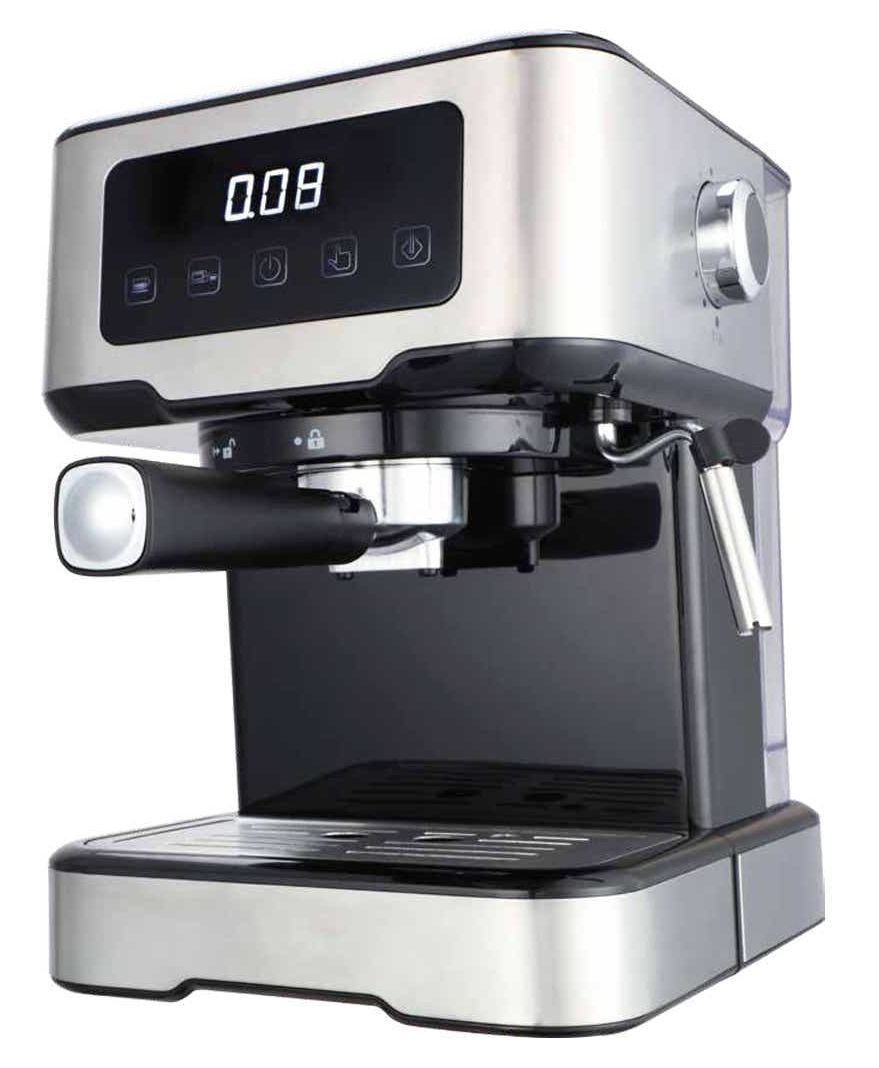 If you prefer an automatic coffee machine, then you might want to consider Kmart's touch screen espresso machine. It boasts similar features to the manual model above, plus dual stainless-steel filters to make one or two cups of coffee at the same time. This Kmart coffee machine also retails for $89 RRP*.
Here's what you can expect from the Kmart touch screen espresso machine:
Four pre-programmed settings: one cup, two cups, manual and steam
15-bar pressure pump
Pre-brew system to make the coffee cake moist before brewing
Overheating and overpressure safety function
Detachable water tank
Removable drip tray
Kmart 6-cup espresso coffee maker review
The Kmart 6-cup espresso coffee maker is the budget retailer's take on the 'moka pot' (or stovetop coffee). Moka pots create a taste that's more similar to a long black or Americano, which is generally less bitter and more robust than filtered coffee.
Specs for Kmart's 6-cup espresso coffee maker include:
240ml capacity
Permanent coffee filter
Made of high-quality cast aluminium alloy
Dishwasher safe
Please note: This model is currently sold out.
Kmart 3-cup coffee plunger review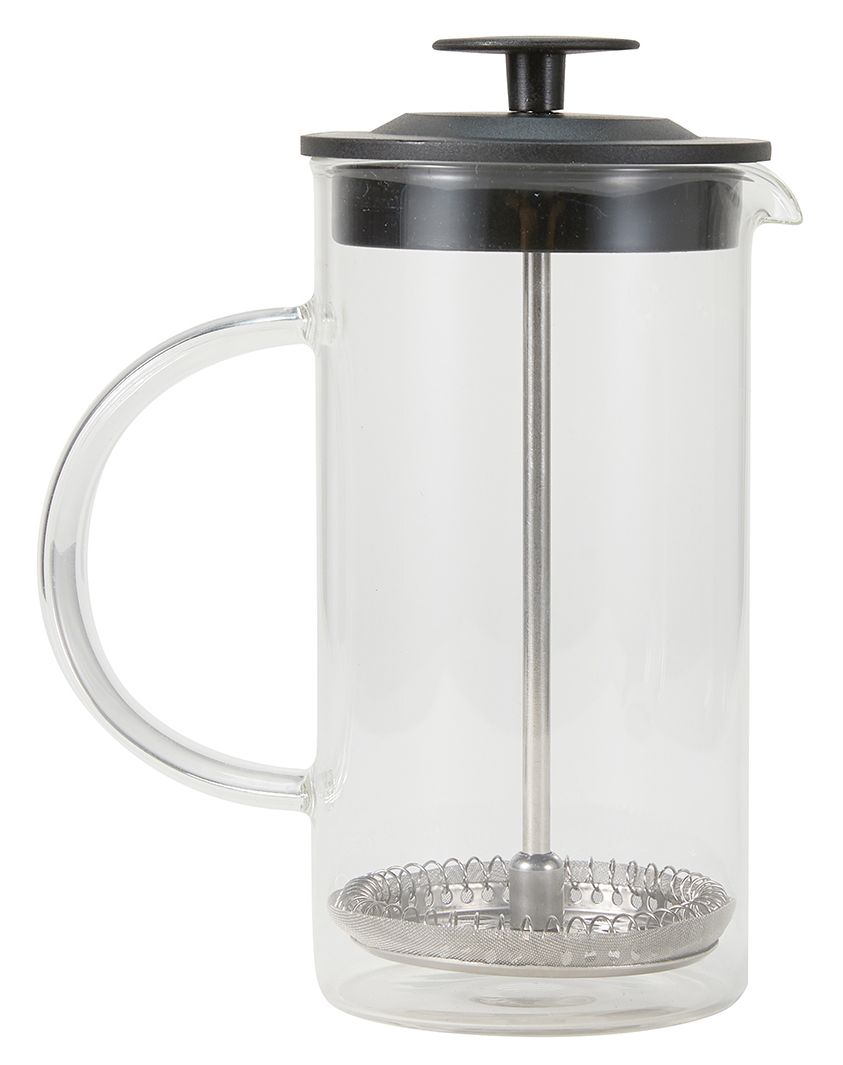 French press coffee might be the cheapest way to get your caffeine fix, especially with this particular model costing just $7!
Made from borosilicate glass, this coffee plunger has a 350ml capacity and is said to handle both hot and cold drinks. Although online customer reviews from Kmart's website suggest the plunger is ideally suitable for one person and can fill up one mug rather than three cups. There is also an 8-cup version of this coffee plunger for $10.
---
Looking for more Kmart product reviews?
---
Are Kmart coffee machines worth buying?
Our verdict: Absolutely! Kmart coffee machines are exceptionally good value when considering not only price but also functions, specs, and design. This is especially true of the Anko $89 espresso machine, which comes with the same bells and whistles as some top-of-the-line models from brands like Nespresso or Breville.
Here's the full range of Kmart coffee makers:
Kmart 3-Cup Coffee Plunger: $7 RRP*
Kmart 8-Cup Espresso Coffee Make: $10 RRP*
Kmart Anko Espresso Machine: $89 RRP*
Kmart Anko Touch Screen Espresso Machine: $89 RRP*
Kmart also has several coffee grinders and milk frothers, including:
Kmart Anko Coffee Grinder: $15 RRP*
Kmart Anko Milk Frother: $30 RRP*
Kmart Anko Coffee Grinder: $39 RRP*
What is the best cheap coffee machine?
Automatic coffee machines are typically cheaper than manual models, while capsule coffee machines are the cheapest of the lot. Fortunately, there are loads of good, budget-friendly coffee machines on the market, so you don't have to break the bank to make café-quality coffee at home. For cheap coffee machines, check out entry-level automatic models like Sunbeam's Café Barista Coffee Machine. If you prefer to use coffee pods, you can try the Nespresso Vertuo Next by De'Longhi or ALDI's Expressi Capsule Machine, with no shortage of options available to choose from. If you're not sure, head to our ratings below to see what Aussies think of their coffee machines.
*Prices taken from Kmart website, accurate as of January 2022.