Just when you thought the doors were starting to close on the Coles Little Shop hype, the supermarket giant has released another mini to collect – although it's only available this weekend.
Shoppers will now be able to add the humble newspaper to their ranks of collectables, with the latest addition free when purchasing a participating newspaper at Coles' stores nationwide.
"Customers can visit any of our supermarkets this weekend to get their hands on the exclusive Little Shop mini newspaper with any participating News Corp newspaper purchase," explained Coles Chief Marketing Officer Lisa Ronson.
Published under the Kids News masthead – a national literacy resource for children and teachers with real news stories updated daily – Coles hopes the addition of the newspaper collectable will encourage children to learn and improve their reading skills.
"The new mini Kids News newspapers extend this learning and encourage children to enjoy reading and writing too," said Ms Ronson.
Available only on the weekend of August 31 and September 1, Coles' T&Cs state the promotion is only while stocks last.
While the exclusive newspaper will be sure to attract some, customers can still pick up regular mini collectables with every $30 spent, with 40 of the limited-edition gold trolleys still to be found.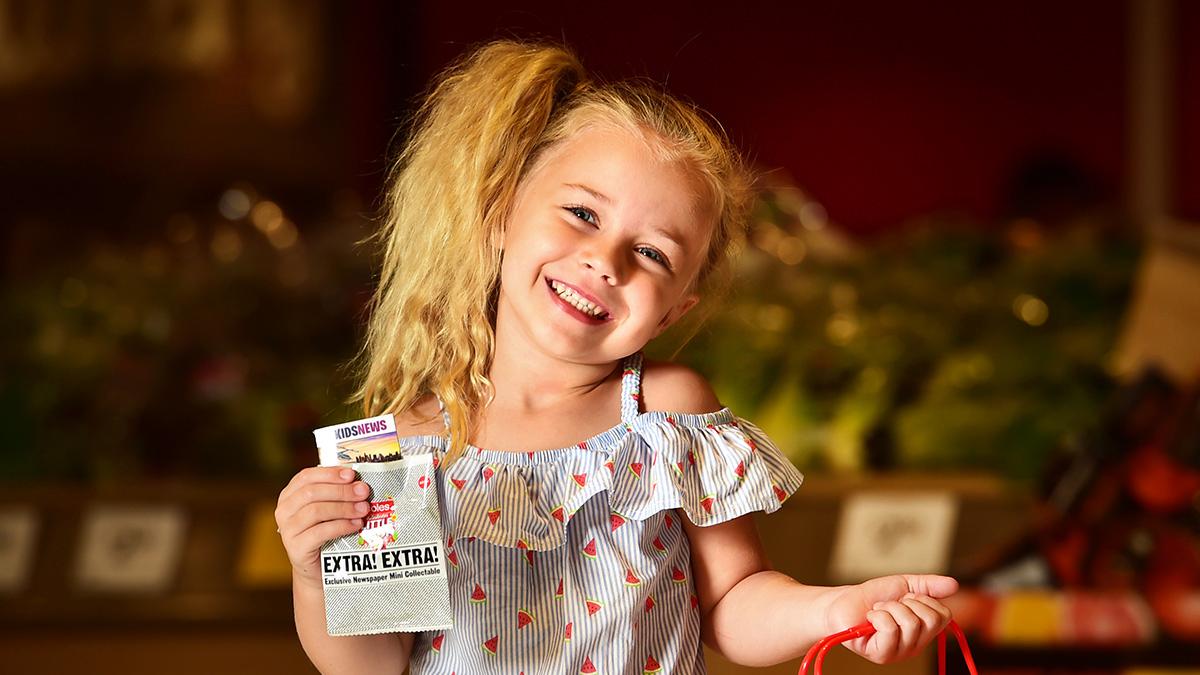 Newspapers included
Participating newspapers for the Coles bonus mini newspaper offer are:
The Daily Telegraph (NSW)
The Sunday Telegraph (NSW)
Grafton Examiner (NSW)
The Northern Star (NSW)
Herald Sun (VIC)
Sunday Herald Sun (VIC)
Geelong Advertiser (VIC)
The Advertiser (SA)
Sunday Mail (SA)
The Mercury (TAS)
Sunday Tasmanian (TAS)
NT News (NT)
Sunday Territorian (NT)
The Courier Mail (QLD)
The Sunday Mail (QLD)
Gold Coast Bulletin (QLD)
Townsville Bulletin (QLD)
Cairns Post (QLD)
Toowoomba Chronicle (QLD)
Sunshine Coast Daily (QLD)
The Morning Bulletin (QLD)
NewsMail (QLD)
Daily Mercury (QLD)
The Queensland Times (QLD)
The Observer (QLD)
Gympie Times (QLD)
Warwick Daily (QLD)
Fraser Coast Chronicle (QLD)
The West Australian (WA)
Image credit: anystock/Shutterstock.com