Fact Checked
McCain Man Size dines out on frozen meal ratings success
Sometimes cooking dinner is the last thing you want to do after you've come home from a long day's work. And while the allure of takeaway food is ever-present, the cost – as well as the guilt – associated with greasy fast food can quickly make dinner time a bigger decision than expected.
Thankfully, hungry Aussies can turn to the frozen food aisle of the supermarket to fill their cravings ─ whether it means feeding a small army, or microwaving a quick comfort meal for one. To help you avoid a recipe for disaster, we've again surveyed more than 680 Australian consumers about the pre-made frozen meal(s) they purchased and consumed in the last six months. Survey respondents rated brands on their taste & quality of ingredients, variety of meals, ease of preparation, value for money and overall customer satisfaction. Brands that received the minimum sample size (30 responses) are featured in our latest report.
In 2021, McCain Man Size ate up the competition with five-star reviews for taste & quality of ingredients, meal variety, ease of preparing and overall satisfaction.
Best Frozen Meals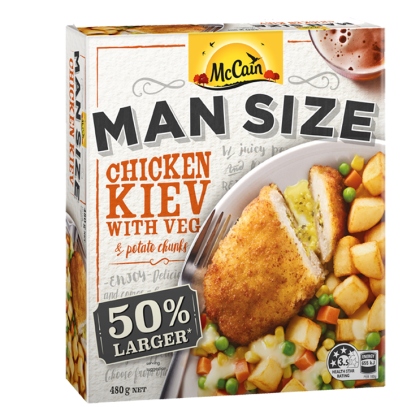 Here are the best frozen meal brands in Australia, as rated by consumers in Canstar Blue's latest review:
McCain Man Size
Weight Watchers
Coles
On the Menu
Woolworths
McCain Healthy Choice
Lean Cuisine
McCain
McCain Man Size scooped up the only five-star review for overall satisfaction, while Weight Watchers, Coles and On the Menu sat on four stars overall. Woolworths, McCain Healthy Choice, Lean Cuisine and McCain eventually rounded up the scores on three stars.
It's worth noting that Weight Watchers got the edge over this year's champion when it came to value for money, earning full marks for the category. It loaded up with an additional five stars for ease of prep, alongside Lean Cuisine and McCain Man Size.
Frozen Meals Compared
McCain Man Size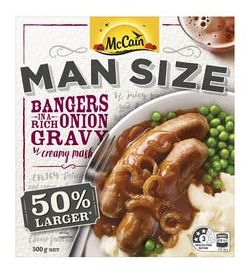 For Aussies who think they'll need a few boxes of frozen meals to get a 'proper feed', McCain's Man Size range aims to provide larger portions of dishes compared to other snap-ready convenience meals. Some menu options include butter chicken, pub-style parma, chili con carne, chicken & bacon bake and bangers & mash. These usually cost $8 for a portion weighing between 480g-500g, which is larger than several other frozen meals.
McCain Man Size was rated best for overall satisfaction, plus taste & quality of ingredients, meal variety, and ease of preparation. The only exception was value for money, where it got four stars.
Weight Watchers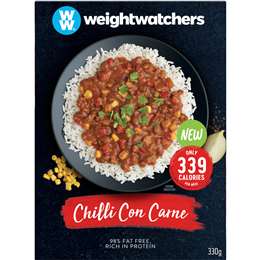 While it may be better known for its weight loss plan and global community, if you're looking for the occasional convenient meal and aren't interested in signing up to Weight Watchers, you can still pick up a few frozen meals at your local supermarket.
Weight Watchers also has a Healthy Kitchen range that's exclusively available from Woolworths. It offers dishes like chicken cacciatore, salmon & chickpea pasta, Massaman beef curry, Peri Peri chicken and mustard steak.
Other meal options include chili con carne, beef bolognese, chicken & mushroom fettuccine, beef cannelloni and creamy tuna bake. These typically cost $5.80 for 300g to 330g each, depending on the recipe. If you're not signed up for the full Weight Watchers service, the number of calories in each meal is displayed on the front of each box, so you can still get an idea of how different dishes compare.
Weight Watchers achieved five-star reviews for value for money and ease of preparing, before landing on four stars for overall satisfaction and everywhere else.
Coles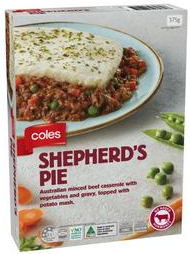 Like its supermarket rivals, Coles has its own range of frozen meals to help consumers find a convenient option for dinner, at affordable prices. Offering a wide range to suit your cravings, meals include classics like lamb moussaka, pad Thai, sweet potato cottage pie, macaroni and cheese, pesto pasta & feta and Singapore noodles. The wide variety of frozen meals usually cost between $3.30 and $8, but most options tend to sit towards the cheaper end.
Coles scored four stars for value for money, ease of prep and overall satisfaction. It got three stars for taste & quality of ingredients and meal variety.
On the Menu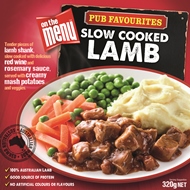 Operating under the Vesco brand, On the Menu offers plenty of frozen meal options, regardless of what type you're craving. If you're shopping for protein, the king-size Power Bowls provide supposedly high protein dishes including slow-cooked lamb in red wine sauce, as well as butter chicken, satay chicken and beef in Belgian ale.
On the Menu also recently launched its Pub Favourites, which includes a list of plated meals including chicken with chorizo paella, veal scaloppini, roast pork, and beer-battered fish & chips.
Competitively priced, the Pub Favourites range will set you back $6.50 per packet, while the Power Bowls will cost you $7.50 at checkout. If you're looking to stick to a diet, On the Menu also has the nutritional information of all its products via its website, making it easy to plan what's for dinner.
On the Menu achieved four stars in most areas, including overall satisfaction. The two exceptions were meal variety and taste & quality of ingredients, where it got three stars.
Woolworths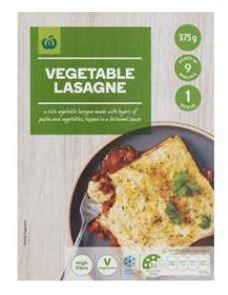 Woolworths offers several meals for shoppers to choose from, such as chicken satay & rice, sweet potato cottage pie, beef lasagne, vegetable lasagne, macaroni & cheese, chicken korma & rice and penne Napolitana. Each will set you back $3.50 per 375g packet, making it one of the cheapest options available for those looking to stock up on convenience meals.
Woolworths earned four stars for its variety of meals, before ending on three stars for overall satisfaction and everywhere else.
McCain Healthy Choice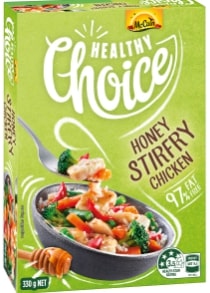 Under the McCain brand, the Healthy Choice range allows you to choose from honey stir-fry chicken, Thai green curry, teriyaki tofu stir-fry, rustic ratatouille, tomato and bacon penne, Indian chickpea curry, Chinese chicken with cashews and spinach & ricotta ravioli. These products typically cost between $5.60-$6.20, depending on which meal you pick up. The brand also offers a similar range, McCain Healthy Choice Whole Grains, for options like beef & chia meatballs with wholemeal spaghetti.
McCain Healthy Choice was rated four stars for meal variety, ease of prep and value for money. It got three stars for taste & quality and overall satisfaction.
Lean Cuisine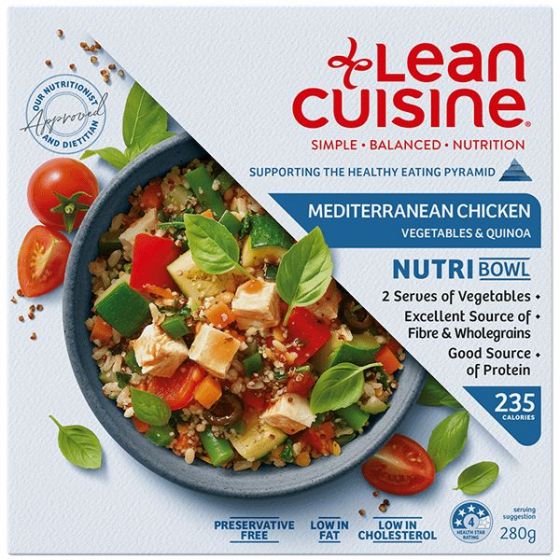 One of the heavyweights of the frozen meal market, Lean Cuisine looks to provide shoppers with a variety of snap-frozen healthy meals. The brand has a variety of options, including dishes from the Nutri Bowl, Protein Plus and its breakfast lines. There's also the 280g range for people looking for meals claimed to be low in cholesterol, plus the 375g range for products that are supposedly low in fat and sugar.
Some dishes to expect from the brand include beef in red wine sauce & garlic mash, honey ginger chicken with beans & grains, and potato frittata with hot smoked salmon. Lean Cuisine meals will usually cost you between $3.50 and $8.50, depending on your local supermarket and which range you decide to pick up.
Lean Cuisine earned a five-star review for its ease of preparation and four stars for meal variety. It ultimately ended on three stars everywhere else, including overall satisfaction.
McCain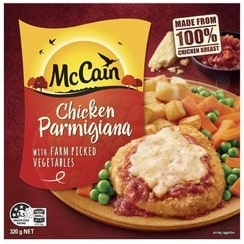 McCain has one of the largest ranges of frozen meals on offer, such as the regular McCain line Healthy Choice, Healthy Choice Whole Grains and Man Size and Hearty Meals. It also has several frozen pizza lines like Rustica and Ultra Thin Pizzas. The ingredients and nutritional information are also available on the McCain website, along with cooking instructions to help you plan dinner down to the minute.
The regular McCain frozen meal range has a variety of dishes including veal cordon bleu, slow-cooked beef, tuna mornay and lamb cutlet with gravy. These cost anywhere between $4.50 and $6.
McCain scored four stars for its variety of meals and ease of prep, before rounding up the scores on three stars for overall satisfaction and everywhere else.
Which frozen meals should I buy?
With plenty of options available for your next grocery shop, figuring out which brand to scan through the checkout will ultimately come down to your personal preferences, including what you're craving and how much you're willing to spend on the convenience of a frozen meal. There's also the additional consideration of dietary requirements, such as whether you need to eat dishes that are gluten-free or vegan-friendly.
It also seems Aussies are willing to spend a little extra on something tastier, with an analysis of our research showing that the taste and quality of ingredients continues to be the largest driver of customer satisfaction when purchasing frozen meals.
While they may be convenient, subbing frozen meals for cooking can end up costing you in the long run, so it's important to shop around to ensure you're getting the best deal – and maybe cook at home when you can!
About the author of this page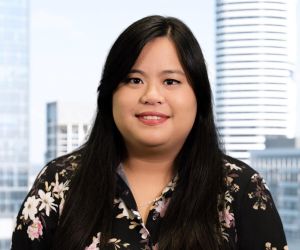 This report was written by Canstar Blue's home & lifestyle journalist, Tahnee-Jae Lopez-Vito. She's an expert on household appliances, grooming products and all things grocery and shopping. In addition to translating our expert research into consumer-friendly ratings reports, Tahnee spends her time helping consumers make better-informed purchase decisions on all manner of consumer goods and services, while highlighting the best deals and anything you need to be aware of.
Online Grocery Shopping Reviews
Picture credits: Sea Wave/Shutterstock.com, Piotr Krzeslak/Shutterstock.com.