Fact Checked
How we rate frozen meals
Sometimes cooking dinner is the last thing you want to do after you've come home from a long day's work. And while the allure of takeaway food is ever-present, the cost – as well as the guilt – associated with greasy fast food can quickly make dinner time a bigger decision than expected. Thankfully, hungry Aussies can turn to the frozen food aisle of the supermarket to fill their cravings ─ whether it means feeding a small army or microwaving a quick comfort meal for one. To help you avoid a recipe for disaster, we've compared the top frozen meal brands on the shelf.
---
Find more detailed information on our ratings methodology.
---
Top Frozen Meal Brand – On The Menu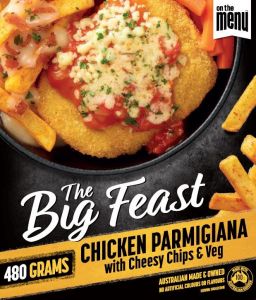 On The Menu's frozen meal range is loaded with everything from its snack size dishes (260g), such as beef lasagne and cheese macaroni, chunkier 400g plates of tuna mornay, and beef and bacon pasta. On The Menu also offers the Pub Favourites range, which includes hearty classics like chicken parmigiana, buttermilk fried chicken, roast beef, slow-cooked lamb, and beer-battered fish and chips.
On The Menu meals usually cost anywhere between $3 and $9, although most meals tend to be on the cheaper side. If you're looking to stick to a diet, On The Menu also has the nutritional information of all its products via its website, making it easy to plan what's for dinner.
On The Menu served up a win with five-star reviews for taste, value for money, packaging convenience, variety and range, and overall satisfaction.
Are frozen meals actually healthy?
Frozen meals can be a healthier and more convenient alternative to some fast food. But health authorities suggest picking meals with less than 1,500 kilojoules (kJ) and 45g of carbohydrates per serve. It's also better to opt for pre-packaged convenience meals without saturated fats or added sugar or salt. The same goes for frozen veggies, too!
Our latest survey found about one in three consumers (33%) shop for healthier or lighter frozen meal options, although a handful said they find the portions too small and end up eating more than one serve (13%).
What are the best frozen meals to buy?
If you're looking to use frozen meals for the convenience, just like the majority of respondents, (71%), On The Menu was the clear winner, impressing Aussie tastebuds in every category. McCain, ALDI and Coles received mostly fours in every category, suggesting they could also deliver on the goods, but Woolworths achieved three stars all around, proving the least favourite of the bunch.
With plenty of options available for your next grocery shop, figuring out which brand to scan through the checkout will ultimately come down to your personal preferences, including what you're craving and how much you're willing to spend on the convenience of a frozen meal. There's also the additional consideration of dietary requirements, such as whether you need to eat dishes that are gluten-free or vegan-friendly.
While they may be convenient, subbing frozen meals for cooking can end up costing you in the long run, so it's important to shop around to ensure you're getting the best deal – and maybe cook at home when you can!
Compare Online Grocery Shopping
Meet our consumer experts
---
Megan Birot: Home & Lifestyle Editor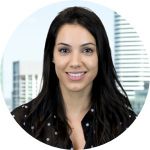 Megan is Canstar Blue's Home & Lifestyle Editor, leading the team that focuses on consumer products and services, ranging from supermarkets and groceries to home and personal appliances and retail stores. She interprets Canstar Blue's bespoke research on the thousands of brands that we compare, rate and review, to help shoppers make better purchasing decisions.
Samantha Howse: Consumer Research Specialist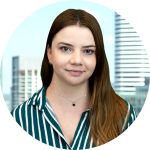 Samantha Howse is Canstar Blue's Consumer Research Specialist, coordinating the consumer research program behind our customer satisfaction awards across Canstar and Canstar Blue in Australia and New Zealand. Sam has earned a Bachelor of Business (Marketing) from Griffith University and, with seven years in market research and 2 years in marketing, she is experienced in survey design, implementation and analysis, coupled with an understanding of marketing principles and best practice.