Fact Checked
How we rate frozen chips & wedges
Whether you're a novice cook or simply enjoy the convenience of frying up frozen potato fries for a quick dinner, you'll know there's a massive difference in the quality, variety, and price of frozen chips and wedges. So, which brands are worth stocking up on and which are best left in the supermarket's frozen section? Canstar Blue has the answer.
---
Find more detailed information on our ratings methodology.
---
Top Frozen Chips & Wedges Brand – ALDI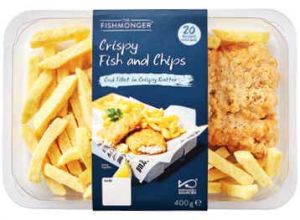 ALDI offers several ranges of frozen foods including pizza, vegetables, and fruits, as well as chips and wedges. Most products are under the Market Fare label or Orchard & Vine, with prices starting from $1.99, which is a bargain compared to the average starting price of $5 at most other supermarkets.
ALDI topped our frozen chips and wedges review with five stars for value for money, variety and range, taste, and overall satisfaction. It finished on four stars for packaging convenience.
What's the best way to cook frozen chips?
The best way to cook frozen chips or wedges is in the oven or air fryer. You can alternatively opt for the traditional method of deep frying, although this involves using a lot of oil. Here's a quick rundown of methods and cooking times:
In the oven: Spread a single layer of chips onto a baking tray in the oven and bake for 25-30 minutes (flip the fries halfway through) at 180°C and cook until your chips are golden and crispy.
In the air fryer: Pre-heat your air fryer for five minutes and then add your frozen chips or wedges to the fryer basket (or tray) and cook at 180°C for 15 minutes.
Deep frying: Heat the oil in the pan or fryer to 180°C and then add your frozen chips to cook for 5-10 minutes until they're lightly golden and crispy.
Can you get sick from eating frozen chips?
There's virtually no risk of food poisoning with frozen chips unless the food was contaminated before freezing. It's advised not to eat chips or wedges while still frozen and to cook them thoroughly to avoid bacterial hazards. Most frozen foods found in supermarkets are snap frozen at the peak of freshness and ripeness, which means they're often fresher than canned foods.
Meet our consumer experts
---
Megan Birot: Home & Lifestyle Editor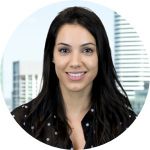 Megan is Canstar Blue's Home & Lifestyle Editor, leading the team that focuses on consumer products and services, ranging from supermarkets and groceries to home and personal appliances and retail stores. She interprets Canstar Blue's bespoke research on the thousands of brands that we compare, rate and review, to help shoppers make better purchasing decisions.
Samantha Howse: Consumer Research Specialist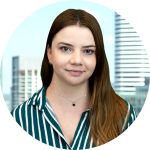 Samantha Howse is Canstar Blue's Consumer Research Specialist, coordinating the consumer research program behind our customer satisfaction awards across Canstar and Canstar Blue in Australia and New Zealand. Sam has earned a Bachelor of Business (Marketing) from Griffith University and, with seven years in market research and 2 years in marketing, she is experienced in survey design, implementation and analysis, coupled with an understanding of marketing principles and best practice.