Fact Checked
'Lettuce' celebrate! Praise rated best for salad dressing for 2nd year
Let's be honest, it can be difficult for a bowl of salad to 'leaf' you feeling satisfied unless it's drenched with a good dressing. Even when it's paired with a juicy steak or topped off with eggs in a Caesar salad, it's often the last piece of food 'romaine-ing' on our plates before we 'kale' it quits. Salad dressing can make or break a salad, so it's important to buy one that tickles your tastebuds. Our research found nearly half of survey respondents (43%) have tried multiple brands of salad dressing to find 'the one', while a greater number of people (46%) stick to the same brand. Meanwhile, about one in four either pick the cheapest (24%) or the healthier option (18%).
---
How we rate salad dressing
---
Aussies are a demure lot, who refuse to eat their salad naked. Three in ten shoppers (30%) simply won't pass the aisle without throwing in a bottle of their favourite salad sauce. So, what's the flavour on the nation's plates? According to our survey, it's around the world in a bottle, with Italian dressing taking first place (21%), closely followed by French (19%) and Caesar taking third place (18%). If you know what you like, but aren't sure which brand nails the flavour, our consumer review puts the big brands to the test, to find you the best salad dressing.
Find more detailed information on our ratings methodology.
---
Top Salad Dressing Brand ─ Praise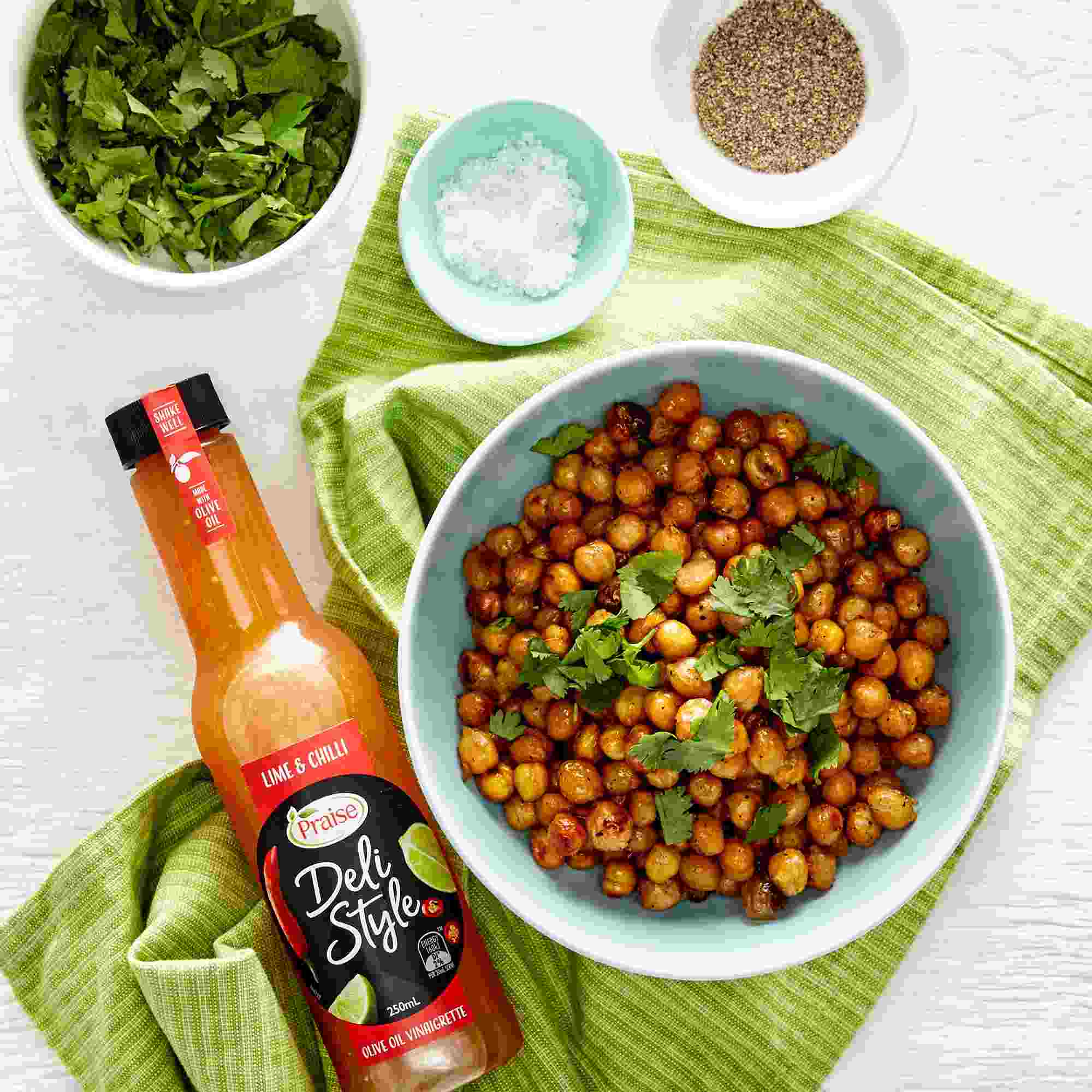 Praise is one of the leading brands in Australia when it comes to grocery essentials, especially if you're planning to slap some mayonnaise on bread to make a tasty sandwich or stir it into a potato salad. The brand also offers several varieties of dressing from its Deli-Style, premium and regular salad dressing line. Aside from classics like balsamic and ranch, other products from Praise's wide range include:
Praise Dressing Coleslaw 99% Fat-Free
Praise Dressing Greek
Praise Japanese Dressing
Praise Creamy Chilli & Mango Dressing
Praise Deli-Style Honey & Dijon Mustard Dressing
Praise salad dressing is usually available in 250ml and 330ml bottles, typically costing between $3-$3.50.
Praised received the only five-star review for texture and consistency, taste, packaging design, range variety and overall satisfaction.
What's the best salad dressing?
According to our survey, Praise salad dressing is the perfect mate for your salad. With its wide range of flavours, it is sure to deliver the right tang to your lettuce.
If you are more of a traditionalist, who likes their flavours classic, then Paul Newman's Own could be the sauce for you. The brand specialises in four dressing flavours: creamy Caesar, balsamic vinaigrette, classic dressing and ranch. Perfect for people who know what they like in their bowl.
Finally, if you're looking for a dressing on a dollar, ALDI Colway has an impressively priced line-up including roasted garlic balsamic, honey Dijon and ranch all for under $2. The brand also brought in four stars for taste, meaning you're saving on your wallet and not skimping on flavour.
About the author of this page
This report was written by Canstar Blue's home & lifestyle journalist, Tahnee-Jae Lopez-Vito. She's an expert on household appliances, grooming products and all things grocery and shopping. In addition to translating our expert research into consumer-friendly ratings reports, Tahnee spends her time helping consumers make better-informed purchase decisions on all manner of consumer goods and services, while highlighting the best deals and anything you need to be aware of.