Fact Checked
Nivea sniffs out top spot in male deodorant ratings
Deodorant can be one of those things you don't take much notice of ─ until you're trying to subtly sniff out whether you're the culprit of bad BO on a packed train during summer. It may be something of a running joke for men to find deodorant under the Christmas tree, but it's better to be loaded up than to have none at all.
While some of us may turn our noses up at some brands, a good deodorant can prove the difference between smelling like a rose, and smelling like something a little less favourable. To find out which brands the lads can trust to keep them fresh, we asked nearly 800 men about the deodorant(s) they purchased and used in the last six months. Respondents rated brands on effectiveness, ease of use, smell, packaging, value for money and overall satisfaction. Those that received at least 30 responses are compared in our report.
Our latest ratings saw Nivea score five-star reviews for overall satisfaction and in all categories, making it the best-rated men's deodorant brand for 2021.
Best Men's Deodorants
Here are the best brands of men's deodorant in Australia, as rated by consumers in Canstar Blue's latest review:
Nivea
Dove
Rexona
Brut
Lynx
Nivea rolled into first place after it was rated five stars across the board, including for effectiveness, ease of use, smell, packaging design, value for money and overall satisfaction. Notably, all brands managed to score one or more five-star reviews in 2021, suggesting there's something for everyone in most men's deodorant.
Runner-up Dove received full marks for effectiveness, packaging design, value for money and ease of use, alongside Rexona. Brut and Lynx also got top marks for scent.
Top Male Deodorant Brands
Nivea

A big player in the personal hygiene space, German brand Nivea offers a number of deodorant products, including roll-ons and aerosols. As with most brands in this list, Nivea's products are primarily available as either a 2-in-1 deodorant or antiperspirant. But there are also several products offering additional benefits such as a cool-care formula, stain protection, and antibacterial protection, along with deodorants suitable for sensitive skin. Nivea's deodorants for men are available to buy from your local supermarket and pharmacy. Roll-ons generally come in 50ml sizes, while sprays are typically sold in 250ml canisters.
Nivea was rated five stars for effectiveness, ease of use, smell, packaging design, value for money and overall satisfaction.
Dove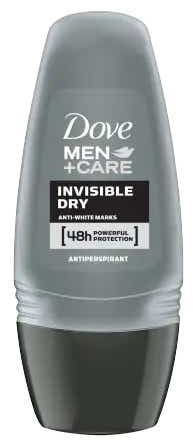 A global personal hygiene brand, Dove's Men+Care range offers plenty of products for Aussie men's grooming and toiletry needs. Steering away from deodorant or antiperspirant-only products, Dove instead goes down the 2-in-1 path, aiming to give consumers the best of both worlds. Roll-ons and aerosols can be found in supermarkets and pharmacies, making it an easy brand to find. Selected Dove products include moisturiser properties, with sports and invisible varieties additionally available.
Dove scored five-star reviews for effectiveness, packaging design, value for money and ease of use. It got four stars for scent and overall satisfaction.
Rexona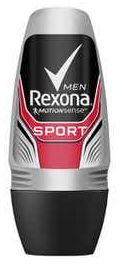 Another brand that focuses on the 2-in-1 deodorant and antiperspirant options, Rexona is an Australian name now owned by global consumer goods company Unilever. Whether you're looking for a standard day-to-day deodorant, or something to help keep you smelling like a daisy on the sports field, Rexona is likely to have you covered. Available at supermarkets and pharmacies, Rexona's aerosols come in 250ml canisters, while roll-ons are available in 50ml packages, making them handy for when you're travelling. Other Rexona varieties include sensitive skin, antibacterial and stain-free options.
Rexona was rated five stars for ease of use, plus four stars for scent, effectiveness, packaging and overall satisfaction. It got three stars for value for money.
Brut

First launched in the 1960s, Brut is a global brand, offering plenty of deodorant options, as well as other bathroom products such as shower gels and shaving lotions. Readily available in both supermarkets and pharmacies, the PharmaCare-owned label has roll-on and aerosol deodorants, plus 2-in-1 antiperspirants for those looking for more protection on warm days.
Easily spotted with its distinctive green packaging, Brut offers regular deodorants, as well as long-lasting and sports varieties, with aerosols commonly sold in 150g canisters. Roll-ons are commonly found in 50ml containers.
Brut earned a five-star review for scent, plus four stars for effectiveness and overall satisfaction. It got three stars everywhere else.
Lynx

One of the better-known brands when it comes to deodorants, if you're looking for a variety of different scents, Lynx may well be the one for you. Offering plenty of personal care and grooming products, Lynx's range includes separate deodorants and antiperspirants, plus cologne-styled fragrances for when you're looking to mix it up. Easily found in supermarkets and pharmacies the world over, Lynx's deodorants are usually available in 155ml aerosol cans, with roll-ons additionally on offer.
Lynx achieved five stars for scent and four stars for overall satisfaction and in most other categories. It got three stars for effectiveness.
What to consider when buying deodorant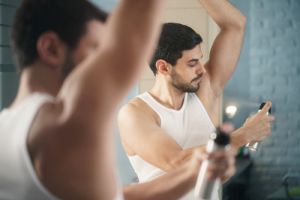 So, what makes Aussie men happy when it comes to finding the best deodorant? Alongside finding out which brands rate best, our research also revealed the following drivers of customer satisfaction:
Effectiveness: 32%
Ease of use: 24%
Scent: 17%
Value for money: 16%
Packaging: 10%
Types of male deodorant
Deodorants come in all shapes and sizes. The main types you'll find on supermarket and pharmacy shelves include:
Spray/aerosol
Roll-on
Stick
Crystal
Powder
According to our survey, 59% of respondents purchase spray/aerosol deodorant, while roll-on came in second with 31%, followed by stick deodorant on 6%, and powder and crystal both on 1%. It typically comes down to preference as to which type you buy, with our ratings including feedback on all of these types.
What's the difference between deodorants and antiperspirants?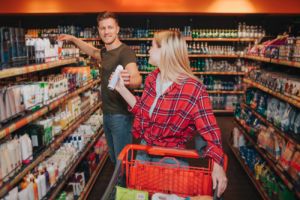 With 9% of survey respondents unaware of the difference between deodorants and antiperspirants, it seems there might be a number of shoppers buying the wrong product for their needs and are unable to solve problems concerning sweat and body odour.
Odour comes from the reaction between sweat and bacteria, with sweat itself not containing any odour. As a result, deodorants aim to mask odours, while antiperspirants look to prevent sweating. While both achieve the same result – you not creating a stink – they achieve it by attacking the problem from either side.
Most brands advertise a 2-in-1 solution, meaning you'll be able to get the most protection from sweat and odours. If you're prone to sweating, antiperspirants should be more effective. But if body odour is a problem, deodorants may give you some respite. With 12% of blokes in our survey admitting they suffer from excessive sweating, knowing the difference between antiperspirants and deodorants could help.
The bottom line on men's deodorants
So, there you have it – Nivea was rated best in our men's deodorant ratings, achieving five stars in all variables. This might give you the confidence to put it in your shopping basket when you next stroll down the beauty aisle of the supermarket, or even on your Christmas wish list to ensure you're stocked up for the year!
Buying deodorant may not be the most exciting purchase but it's certainly tough to get by without it in the Aussie heat. And if perhaps one brand doesn't suffice for you, there are plenty of options out there. On that note, we hope our ratings have proved useful in helping you to find a brand to try out next!
About the author of this page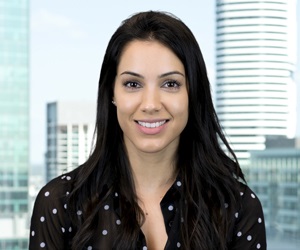 This report was written by Canstar Blue's Home & Lifestyle Content Lead, Megan Birot. She's an expert on household appliances, health & beauty products, as well as all things grocery and shopping. When she's not writing up our research-based ratings reports, Megan spends her time helping consumers make better purchase decisions, whether it's at the supermarket, other retailers, or online, highlighting the best deals and flagging anything you need to be aware of.
Picture credits: Diego Cervo/Shutterstock.com, Estrada Anton/Shutterstock.com.