Fact Checked
Hair we go: Garnier rated best hair dye in a box
Whether you want a complete colour overhaul or simply need to touch up your greys, you can now confidently skip the hair salon and DIY at home with packet hair dyes. Pharmacy and supermarket shelves are packed full with all different kinds of hair colouring products, from permanent and semi-permanent solutions to touch-up gels and wash-out products. It's no wonder nearly half of our survey respondents (44%) have tried multiple brands of hair dye, while nearly a quarter (23%) have tried multiple products of the same brand. So, which at-home hair dyes can you trust to deliver glossy results, without leaving your wallet dry?
To find the best 'root' to take, we asked more than 500 Aussie consumers for their feedback on the box hair dye(s) they've purchased and used in the last six months. Respondents rated brands on their colour variety, product accuracy, longevity and durability, hair care, ease of use, packaging design, value for money and overall satisfaction. Brands that received at least 30 responses are featured in the results.
So, which brands were rated best and which got hairy reviews? Garnier was the highlight in our latest ratings after brushing up five stars in various categories ─ including overall satisfaction!
Best Hair Dyes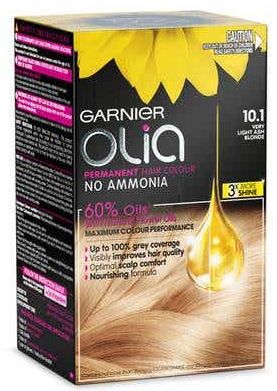 Here are the best brands for at-home hair dye in Australia, as rated by consumers in Canstar Blue's latest review:
Garnier
L'Oréal
Schwarzkopf
Revlon
Nice'n Easy (Clairol)
Napro Palette
Garnier topped our at-home hair dye review after rating five stars for hair care, ease of use, value for money, and overall satisfaction. Most other brands rated also managed to score full marks in at least one or more categories. Runner-up L'Oréal was rated best for product accuracy, colour variety, longevity, and packaging design and also rated five stars for ease of use. Meanwhile, Revlon received full marks for product accuracy, value for money, packaging, and hair care, alongside Nice'n Easy (Clairol). Napro Palette got five stars for ease of use and value for money.
Top Brand – Garnier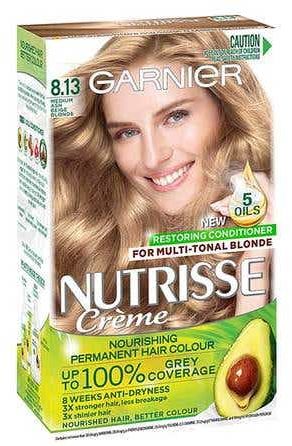 Garnier is a leading hair brand offering everything you need to touch up your roots or rock a whole new look, with two permanent hair dye ranges to choose from. The Nutrisse permanent hair colour promises up to eight weeks of colour and anti-dryness and is said to contain avocado, olive, shea and argan oils to keep your locks shiny, smooth and strong. There are 22 shades available, such as Crimson Promise and Natural Light Ash Blonde. Garnier alternatively offers the Olia range, which is claimed to be the first permanent home hair colour that's powered by oil and not ammonia. It's also stated to make hair 35% smoother and three times shinier than before the colour has been applied. Garnier hair colours are available in over 40 shades and cost about $7.50 or upwards from most supermarkets.
Garnier was rated five stars for hair care, ease of use, value for money, and overall satisfaction. It got four stars for longevity, product accuracy, colour variety, and packaging design.
What's the difference between semi-permanent and permanent hair dye?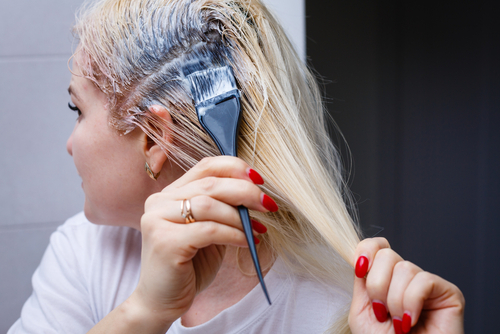 Semi-permanent (or temporary) hair dye tends to fade faster than permanent hair dye and starts to progressively lose colour with every shampoo, as well as with general exposure to air. But both types of hair dyes can be damaging to your hair, especially if you colour frequently. Although permanent hair colouring can cause more damage because, unlike semi-permanent hair dye, permanent dyes contain bleach and often use stronger chemicals that stay on your hair for longer.
For people who are fairly new to colouring their hair at home, semi-permanent dyes can be applied straight from the applicator and don't require mixing. Meanwhile, those who want to use permanent hair colour must first mix an oxidizer (such as hydrogen peroxide) and ammonia with the colouring agent beforehand. It's worth mentioning that there are typically more shade options for permanent hair dye because it includes bleach, which is needed to lift your natural hair colour.
Why does my hair dye only last a week?
Regardless of whether you use permanent or semi-permanent hair dye, several factors can cause hair colour to fade more quickly including:
Washing your hair too often
Using hot water to wash your hair
Using regular shampoo, instead of colour-safe or sulfate-free shampoo
Using hair tools (i.e. hairdryers, straighteners)
Applying the wrong toner
Not preparing your hair before heading to the pool or beach
Not applying SPF to your hair and scalp
How often can I box dye my hair?
Hair experts and hairdressers usually suggest waiting at least four to six weeks in between colour treatments. Otherwise, you run the risk of damaging your hair. While the timeframe can vary depending on factors like hair length and whether you use permanent or semi-permanent hair dye, the general rule of thumb is that less is more.
Which at-home hair dye should I buy?
Ideally, choose a hair colour that suits your skin tone and hair type, to avoid any unpleasant surprises. Most box hair dyes come with a colour chart that shows what colour types match your chosen shade. Another important thing to look out for is how long the colour will last. Permanent hair colours typically last the longest (six to eight weeks), while touch-up products will fade after a couple of weeks, and wash-out dyes after a few washes. Again, refer back to the box which should give you details. Here are the hair dye types our survey respondents had most recently purchased:
Permanent: 61%
Semi-permanent: 23%
Wash-out colour: 11%
Root touch-up: 2%
Lastly, it may be worth considering a packet of hair dye that uses naturally-derived ingredients (i.e. argan oil, avocado oil, etc.) and does not contain ammonia, which can dry and damage your hair.
How much should you spend on packet hair dye?
Our research found the average monthly spend on packet hair dye is $27, although you may pay more if you're after more than just an all-over colour, like a balayage or highlights. Either way, colouring your hair at home with a DIY packet of hair dye is still much cheaper than going to the hairdresser for a professional colour. Just be sure to compare prices and brands to find a product that works for your hair and budget.
About the author of this page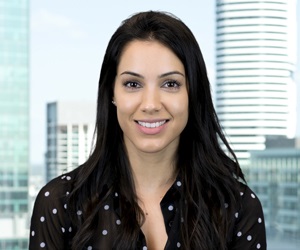 This report was written by Canstar Blue's Home & Lifestyle Content Lead, Megan Birot. She's an expert on household appliances, health & beauty products, as well as all things grocery and shopping. When she's not writing up our research-based ratings reports, Megan spends her time helping consumers make better purchase decisions, whether it's at the supermarket, other retailers, or online, highlighting the best deals and flagging anything you need to be aware of.
Picture credits: Andrew Angelov/ Shutterstock.com.