Electric toothbrush buying guide
---
There's no feeling in the world like clean teeth, but sometimes it feels like your regular toothbrush isn't quite cutting it when it comes to scrubbing clean coffee breath and red wine stains. Electric toothbrushes offer a powerful clean in half the time and they are now easier to buy than ever, but which one is right for you?
To find the toothbrush that will make your morning, check out our buying guide. It gives you handy information like how electric toothbrushes work, how often you should change the heads, a comparison with manual toothbrushes, and more.
What's in our buying guide?
What to consider when buying an electric toothbrush
Apart from finding out which brand Aussies love most, our review also identified what consumers consider the most important when choosing which electric toothbrush to buy:
Performance: 30%
Features & functionality: 20%
Value for money: 20%
Battery & charging performance: 20%
Design: 11%
How do electric toothbrushes work?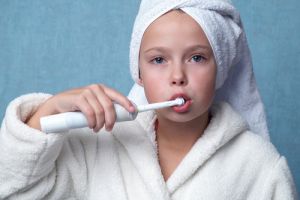 Traditional electric toothbrushes have rotating brush heads but they don't rotate in complete circles. They make partial rotations back and forth, so you can get that scrubbing motion at a speed far faster than the human hand can accomplish using a manual toothbrush.
'Sonic toothbrushes' vibrate faster and differently. The whole head vibrates rather than just the top part of the brush. And according to manufacturers, the faster vibration speed – when combined with lots of fluid around the mouth – forms tiny bubbles between the toothbrush and teeth to better shift plaque.
How often should you change your toothbrush head?
Toothbrush brands Philips, Oral-B and Colgate – in addition to the American Dental Association – recommend that toothbrush heads (as well as manual toothbrushes) should be replaced every three months, or when the bristles begin to fray. Oral-B highlights that it's best to change the head if you have recently come down with an illness, as the bacteria may still be present on the bristles.
When asked how often they change their brush heads, around 40% of Canstar Blue's survey respondents said they change them every few months. About one in four (23%) replace the brush head monthly, while just 3% were leaving it for a year or longer.
One of the biggest ongoing expenses of an electric toothbrush is replacing the brush heads, which can set you back between $10 and $30 depending on the brand, pack size, and retailer.
Manual vs electric brushing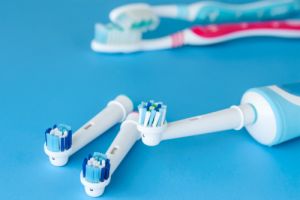 Why do people use electric toothbrushes? More than half of respondents to our survey (58%) said their main reason for using electric toothbrushes is for a superior clean. Nearly a third (27%) said they were advised by a dental professional to use an electric toothbrush, while 12% were simply curious to try. So, do electric toothbrushes really deliver healthier cleaning results?
Your specific dental advice could vary, but the Australian Society of Orthodontists says that you're not missing out by only using a manual toothbrush, assuming good brushing technique. Electric brushes can, however, make brushing easier – and perhaps more pleasant – which is why many choose to go electric. But with a little effort, you can achieve the same results with a manual toothbrush.
Our survey results suggest that those who do choose to buy electric, they're are quite happy with their choice and intend to stick with it. Two-fifths of Aussies we surveyed (39%) said they'll never go back to a normal toothbrush.
Which electric toothbrush should you buy?
Philips Sonicare has topped our electric toothbrush ratings for the second year in a row, continuing to deliver on the key categories Aussies expect. Oral-B (Braun) has also performed well in our reviews, receiving four stars in almost every category. However, with lots of different options out there, it's important to do your research and choose a brand that ticks all your boxes.
While budget does have an impact on the product you buy, electric toothbrushes typically last for quite some time, so it would be wise to choose one that you'll want to use for years to come. Within each brand, there are plenty of options depending on the features you're after. And be sure to compare the price of replacement heads because the costs can certainly add up over time.
Remember, you only get one set of adult teeth – so take good care of them! Whether you buy an electric toothbrush or prefer to keep it manual, the key to dental hygiene is regular and thorough brushing.
Meet our appliance experts
---
Megan Birot: Home & Lifestyle Editor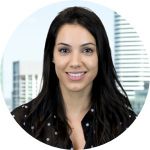 Megan is Canstar Blue's Home & Lifestyle Editor, leading the team that focuses on consumer products and services, ranging from supermarkets and groceries to home and personal appliances and retail stores. She interprets Canstar Blue's bespoke research on the thousands of brands that we compare, rate and review, to help shoppers make better purchasing decisions.
Samantha Howse: Consumer Research Specialist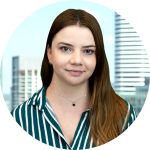 Samantha Howse is Canstar Blue's Consumer Research Specialist, coordinating the consumer research program behind our customer satisfaction awards across Canstar and Canstar Blue in Australia and New Zealand. Sam has earned a Bachelor of Business (Marketing) from Griffith University and, with seven years in market research and 2 years in marketing, she is experienced in survey design, implementation and analysis, coupled with an understanding of marketing principles and best practice.
Picture credits: Vilgun/Shutterstock.com, Artsplav/Shutterstock.com, Lazy_Bear/Shutterstock.com.