We'll be doing Easter at home this year thanks to the COVID-19 self-isolation reality we currently live in, but don't let that spoil all your fun. You can still fire up the barbie at the back and enjoy a virtual cheese platter and wine with your pals with a little imagination and good internet connection. Non-essential travel may be banned in most states but you can still go out to shop for groceries. So, if you need to stock up on supplies – and a bucket load of Easter eggs – here's your guide to what's open over the long weekend.
Good Friday shopping hours
Good Friday is national public holiday which means restricted trading hours apply.
Coles supermarkets will trade from 11am-5pm on Good Friday in NSW, ACT and NT, but will be closed in all other states.
Similarly, Woolworths stores in NSW and ACT will only trade from 11am-5pm, with the doors closed in the other states.
Cafes and food outlets will operate with unrestricted trading hours, so you'll still be able to get your customary Good Friday fish and chips lunch, although only as a takeaway due to current government restrictions to help stop the spread of coronavirus.
As for ALDI, the discount supermarket will be shut nationwide on Good Friday, along with other independent stores and shops in shopping centres.
Most IGA stores are open over the entire Easter long weekend as normal days.
Bottle shops like BWS, Dan Murphy's, Vintage Cellars and the like will all be closed on Good Friday, so if you're planning to sink a few beers this weekend, you should get your tipples on Thursday before the weekend rush. Just remember there is now a customer limit of one unit of any pack size on beer, cider, premix drinks, spirits and cask wine (combined) and you're allowed up to 12 bottles of wine.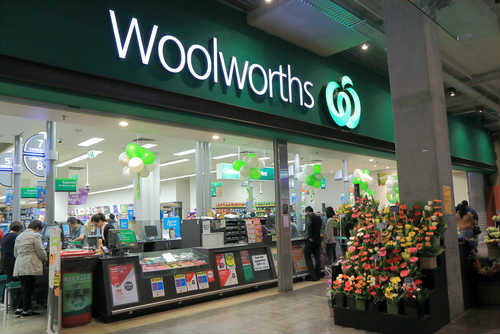 Easter Saturday shopping hours
Saturday is not a public holiday and therefore most retailers and shops nationwide will trade as normal from 9am until 5pm or later. So, if you're thinking of putting on an Easter spread at home or need to buy more board games to fill time, that'd be your best day to shop.
Most Woolies and Coles stores will be open in all states as normal from 7am until 9pm or 10pm with extended trading hours in NSW, VIC, QLD, NT, TAS and ACT.
ALDI stores will be open from 8:30am until at least 6pm in QLD, 7pm in NSW, VIC and the ACT. In WA, some stores will shut up shop at 5pm.
Restaurants, cafes and food outlets will also trade as normal on Saturday, but again only for takeaway orders, as well as bottle-os.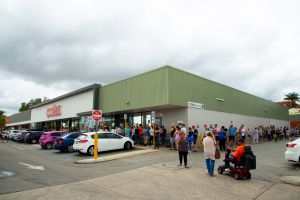 Easter Sunday shopping hours
Easter Sunday is a public holiday, but most specialty stores and retail shops will trade as normal from 10am until 4pm, depending on your location. Major supermarkets will be open if you need to duck out for some last-minute Easter eggs before the kids wake up. Although, this could vary between states, so check your local store for details.
Woolworths Easter Sunday trading hours
Woolworths stores in NSW and ACT – 9am-6pm
Woolworths stores in VIC / NT / TAS – 8am-8pm
Woolworths stores in QLD – 8am-6pm
Woolworths stores in SA – Metro stores closed. Regional stores open from 8am-8pm
Woolworths stores in WA – Metro stores open from 11am-5pm. Regional stores open from 8am-8pm
The Woolworths Community Hour will still be available to seniors and people with a disability between 7am and 8am all weekend.
Coles Easter Sunday trading hours
Coles stores in NSW/ ACT – 9am-6pm
Coles stores in VIC / TAS / NT – 7am-10pm
Coles stores in QLD – 9am-6pm (but will vary between locations)
Coles stores in SA – CBD stores open from 11am-5pm. Metro stores closed
Coles stores in WA – Metro stores open from 11am-5pm. Regional stores trading hours will vary
ALDI stores will be closed on Easter Sunday nationwide.
Easter Monday shopping hours
Easter Monday is also a public holiday, but most retail shops will operate with reduced trading hours from 10am until 4pm.
Woolies and Coles will open from 8am until 10pm in NSW, VIC, NT and TAS but only until 6pm in QLD. Stores in SA will open from 11am to 5pm and regional stores until late.
Most ALDI supermarkets will also open from 8:30am on Easter Monday but closing times will vary based on location, so check your local store for details.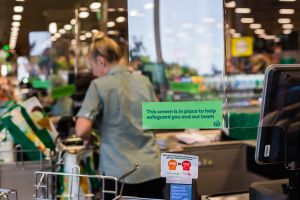 Supermarket rules over Easter
Coles and Woolies have both ramped up their social-distancing measures ahead of the Easter holidays and will now limit the number of customers who can enter stores at peak times, with a 'one in, one out' policy. This means you may be required to queue outside your local supermarket and wait for your turn to shop if it's busy.
To help reduce the risk of spreading the coronavirus and wait times for customers, supermarkets are encouraging customers to shop alone when possible and to keep a safe distance of 1.5 metres (or the length of a trolley) in stores. Shoppers are now also asked to pack their own bags and to use cashless payments when possible to minimise close contact time.
Most supermarkets have placed strict purchase restrictions on grocery items and in-demand products like toilet paper and hand sanitiser, but more limits may be imposed over Easter on low-in-stock items to manage the increase in demand accordingly. Coles, Woolworths and ALDI have also suspended their change-of-mind refund policies to discourage over-purchasing.

Picture credits: Nils Versemann/Shutterstock.com, Adwo/Shutterstock.com, Tampa/Shutterstock.com, GillianVann/Shutterstock.com.