One of Australia's most recognisable names in health management is Jenny Craig. Established in Melbourne in 1983, you can now find Jenny Craig weight loss centres all over the country. But is Jenny's program worth signing up to? Read our review and make up your own mind.
The Jenny Craig approach is different to many others, as it's designed recognising that sustainable weight loss requires changing lifestyle habits that can be very difficult to just snap right out of. There are no completely off-limits foods, and it prioritises a healthy trajectory rather than rapid weight loss that may just yo-yo back.
What is the Jenny Craig program?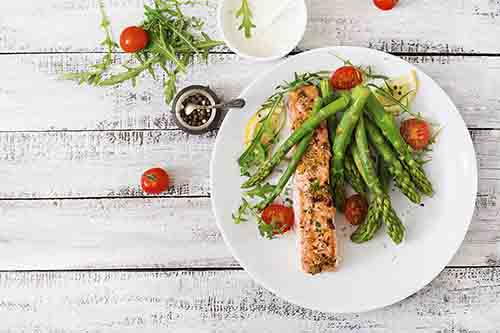 The Jenny Craig approach has two elements – the program and the food. Program membership gives you a weight loss consultant, with private weekly in-centre or over the phone support meetings. Together you review your progress, discuss any challenges you face, help make sure your menu is perfect for you, and develop your lifestyle planning, including how to develop healthy and realistic exercise routines. You also have access to an online community forum to share tips, experiences and advice with other Jenny Craig members.
Part of your program involves specially made Jenny Craig meals designed by a nutritionist. Your consultant will help you plan meals based on the Australian and New Zealand Dietary Guidelines that suit your lifestyle, including snacks. Your meal plan is tailored with a kilojoule target to meet your needs and weight loss goal. You can either pick them up from your local centre or have them delivered to your door. There are more than 65 meal options, from pancakes to pies, designed to be real food with plenty of variety. All food is either frozen or shelf-stable (dry) so it's easy to store.
As you get closer to your weight loss goal, your consultant will assist you in transitioning to cooking your own nutritionally balanced food. There's no carb-cutting here. Carbohydrates are an important source of energy for the body, and avoiding them also often means missing out on other important nutrients found in high-carb foods.
Can Jenny Craig meet special dietary needs?
For the average person with no particularly different dietary requirements, Jenny Craig can be a great way to discover a healthier you. However, if you have particular dietary needs for your health, Jenny Craig is unlikely to be helpful. You're best off going to a specialist dietician.
They do have a vegetarian menu, however, are not able to tailor for vegans or severely lactose intolerant clients. Currently there is no gluten free menu, nor can other allergies be catered to.
For halal clients, you can avoid pork products but other meats are not halal. The vegetarian menu may work for you, however, often do contain ingredients that may be animal-derived and therefore not halal. There are currently no Kosher certified options.
It's best to talk to a Jenny Craig consultant to find out whether your particular needs can be met by the current Jenny Craig menu.
What can I eat on the Jenny Craig program?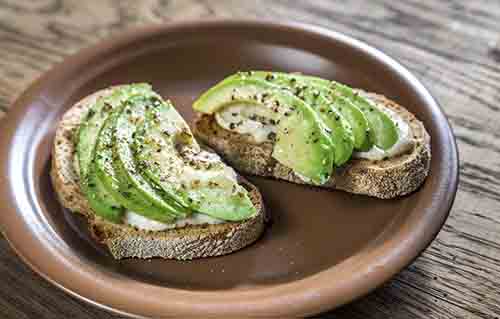 No foods are completely off-limits. Part of the Jenny Craig approach is helping you learn to consume everything in moderation for a long-term balanced diet. This is far more realistic than many other programs that temporarily ban you from some foods and leave you with cravings you can't satiate.
When you first start, you'll have three Jenny Craig meals and one Jenny Craig snack each day, plus as many non-starchy vegetables as you'd like. You can (and should) supplement with fresh fruit, vegetables, reduced fat dairy products, whole grains, lean meats or alternatives, and healthy fats.
By the halfway point, you'll start introducing your own cooking into your diet. This gradual shift helps you transition more smoothly and better develop long-term sustainable habits.
How much does the Jenny Craig program cost?
The program can be expensive, but you get a lot for what you pay for. There are two types of costs with Jenny Craig. Membership provides access to the program's support services, but you also need to buy Jenny Craig food according to your personalised menu.
According to the Jenny Craig website, the average cost of food is around $21 a day – that's over $140 for just one person every week! While that's a lot, you do get the benefits of someone else planning and preparing the meals for you.
Below are the current membership fees. Contact Jenny Craig for a consultation to find out more about food prices.
Program
Duration
Included
Fee
Starter Program
12 weeks
● One-on-one weekly consultation

● Personalised menu & activity plan

$99

($8.25/week)

Signature Program
12 months
● Unlimited consultations

● Personalised menu & activity plan

● Newsletters, recipe books & other info

$249

($4.78/week)

Signature Plus Program
5 years
● Unlimited consultations

● Personalised menu & activity plan

● Newsletters, recipe books & other info

● Learn long term weight management

$399

($1.53/week)
Source: Jenny Craig website
There are also special discounts for family purchases, seniors, friend referrals, and Teachers Health Fund members. Some other health funds also offer rebates.
Is Jenny Craig healthy?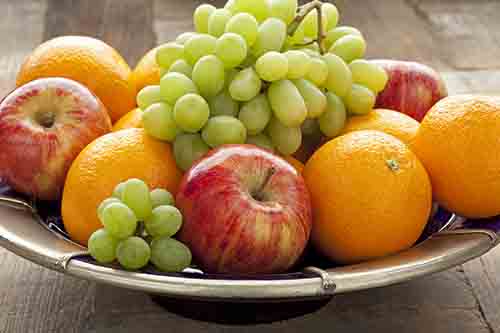 Jenny Craig is a good, generalist program that suits the majority of people's health needs in a positive and supportive way – if you make the effort to follow it properly. You will need to supplement the Jenny Craig meals with fresh fruit and vegetables. Don't be deceived – it is processed food – which means it probably won't be as nutritionally complete as fresh whole foods. While it might not be the healthiest way to change your diet, it can be easier for some people than going out and making healthier choices without guidance.
The Jenny Craig program differs from other programs in that it prioritises gradual weight loss, which is a sustainable and healthy way to lose weight. Other programs may help you lose weight faster, but you may not be able to make and keep the habits necessary to keep it off. Jenny Craig is all about changing habits.
It is important to note that the Jenny Craig weight loss consultants and counsellors are not necessarily registered dieticians. Specific nutrition and medical nutrition advice are best sought from a suitably qualified medical professional.
Should I use Jenny Craig?
Jenny Craig can be a useful tool for people who are struggling to make lasting lifestyle changes on their own. The food probably isn't as healthy as freshly prepared whole food meals you could make at home, but it's arguably better than other programs on the market and can be a useful starting point. The support program is quite realistic and doesn't make outrageous health claims or push you to lose too much weight too quickly.
If you've tried changing your diet and lifestyle yourself but just can't make it stick, Jenny Craig may be a useful way to get the support you need to meet your weight loss goals.