Fact Checked
Starkey is 'all ears' as best-rated brand in hearing aids review
It's a vital sense, but easy to take for granted. However, many Australians are affected by various types of hearing loss. However, with the significant improvements in technology in recent decades, hearing aids are the primary solution for hearing loss, with various models and styles available for consumers who need them.
Unfortunately, countering hearing loss isn't a one-size-fits-all approach, with hearing loss as individual as the person, and hearing aids needing to be just as unique in order to be truly effective. Nearly two in five (37%) of respondents to our latest survey said that their hearing aid has changed their life for the better, with a fifth of respondents (20%) saying they wished they had gotten their hearing aid earlier.
To find out what's best, we surveyed more than 500 consumers for their feedback on the hearing aid(s) they purchased and used within the last five years. Brands were scored on effectiveness, ease of use, comfort and fit, appearance and style, value for money and overall satisfaction. Those that received at least 30 responses are compared in our ratings.
This year, the answer was loud and clear. Starkey rated best for overall satisfaction and received five-star reviews across all categories!
Best Hearing Aids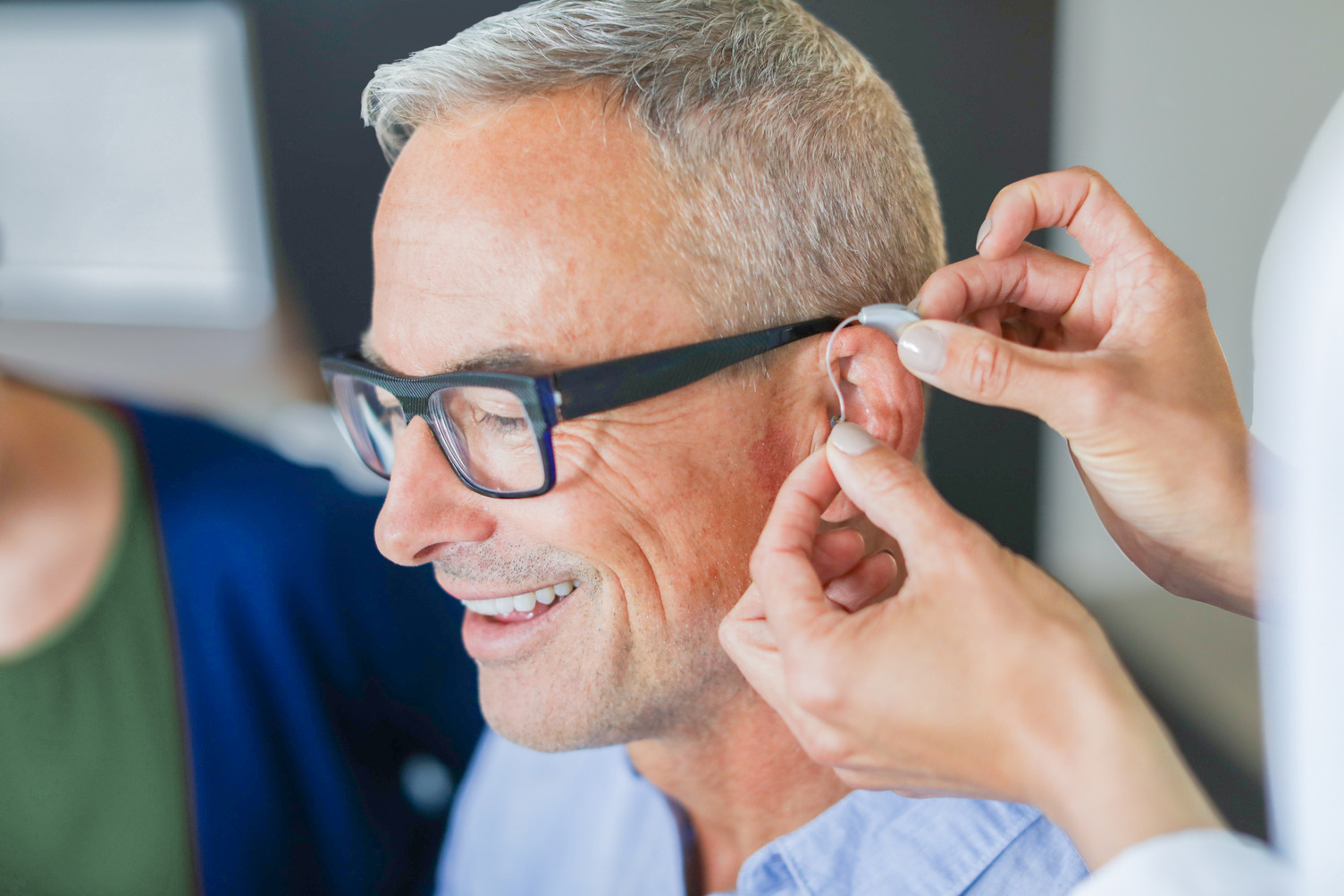 Here are the best brands of hearing aids in Australia, as rated by consumers in Canstar Blue's 2021 review:
Starkey
Bernafon
Phonak
Oticon
ReSound
Signia
Starkey appeared as Aussies' favourite, achieving first place with five stars for overall satisfaction and across the board. Bernafon and Phonak followed behind on four stars overall, while the remaining brands ended on three stars for overall satisfaction. Phonak was the only other brand that managed to score full marks in any category, this time impressing consumers on appearance and style.
Here are some of the key findings from our latest survey of consumers who own hearing aids.
Starkey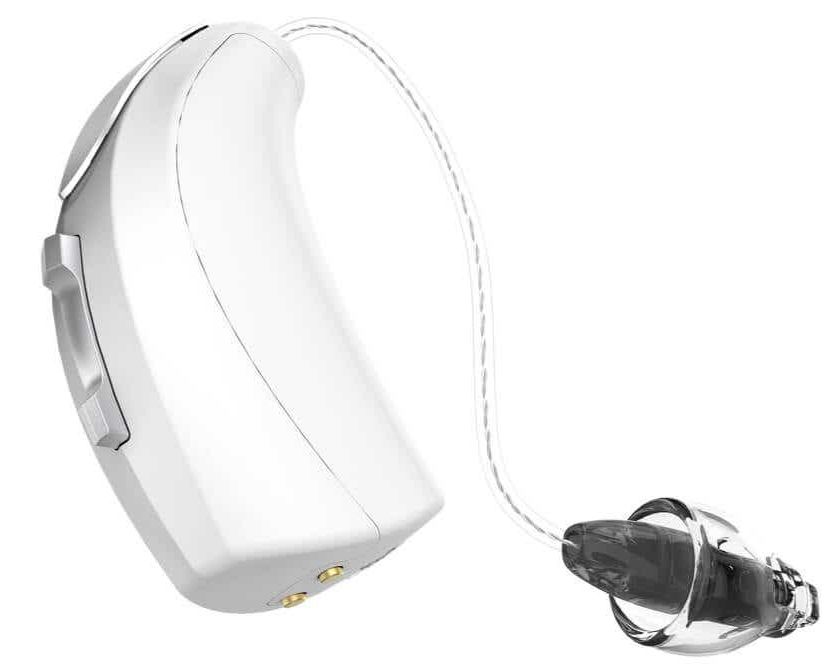 Wearing a hearing aid can sometimes make it a little more difficult to keep up an active lifestyle, but Starkey provides a solution with its Livio range. It's claimed to be a 'healthable' hearing aid that allows users to proactively monitor their health by bridging the gap between healthcare and consumer tech. These Starkey hearing aids use integrated sensors and artificial intelligence to help users stay healthy and make the experience of wearing a hearing instrument fairly simple and comfortable.
These hearing aids link to Starkey's Thrive app, which lets you switch to Mask Mode, as well as transcribe, send reminders, track level of physical movement and gives users a 'brain score' based on social engagement and time spent actively listening. There are several models available, including the Livio, Livio AI and Livio Edge AI.
Starkey offers hearing aids for people with either bilateral or single-sided hearing loss. You can also choose whether the hearing aid is rechargeable. Styles available include behind-the-ear (BTE), receiver-in-canal (RIC), in-the-ear (ITE) or in-the-canal (ITC) hearing aid.
You can additionally visit Starkey's website to get a free online hearing test. But keep in mind that it won't be the same as getting checked by a hearing professional or audiologist, and you should still book an evaluation in person when you can.
Starkey was rated best across all factors, earning five-star reviews for effectiveness, ease of use, comfort and fit, appearance and style, value for money and overall satisfaction.
Bernafon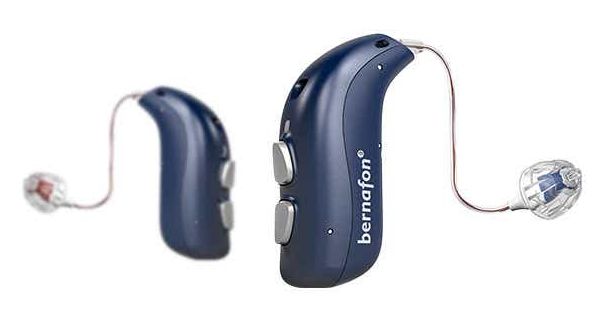 If you're searching for a hearing device that can help you better focus in conversations, Bernafon's Zerena collection is designed to improve speech in situations where it can be hard to understand due to background noise. It can also stream sound from various audio devices and provides a full day of use on a single charge. Similar to the Zerena range, hearing aids from Bernafon's Viron and Alpha series are suitable for people with mild to profound hearing loss. Although the Viron range offers more styles to choose from and is available as receiver-in-ear (RITE), behind-the-ear (BTE), in-the-ear (ITE), completely-in-canal (CIC), in-the-canal (ITC) and invisible-in-canal (IIC).
Bernafon's hearing aids can be controlled by downloading the Bernafon EasyControl-A to your smartphone. This lets you adjust the volume, change listening programs, find your hearing aids and check the battery status. Bernafon also allows you to conduct an online hearing test through its website. But remember to take the result as a guide only and consult a professional for a thorough examination.
Bernafon maintained a smooth four-star review across the board, including for effectiveness, comfort and fit, value for money and overall satisfaction.
Phonak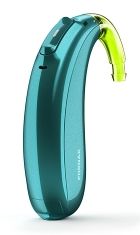 If you're a parent searching for the best hearing aids for kids and teenagers, it might be worth checking out Phonak's Sky range. It offers options specifically designed for infants, toddlers, school-age children and teens, as well as children who are likely to need cochlear implants in the future. For children at school, the brand's Roger range provides microphones to help them hear in classrooms and stream multimedia presentations. The brand additionally provides the Phonak Marvel collection for teens, which allows them to connect their hearing aid to iOS, Android and Bluetooth-enabled smartphones. Plus, while most brands stick to skin-tone colours, the Marvel line-up lets you design your own colourful combo with additional fun, bright shades.
For adults, Phonak offers a unique alternative with the Invisible Lyric hearing aid. Designed to sit inside the ear, it's claimed to be 100% invisible and can be worn 24/7, even during exercise, while you shower and you sleep. However, the Lyric can only be purchased with a yearly subscription (includes replacement and servicing) and must be returned at the end of each period for a replacement. You can head to their website to find plenty of resources on hearing loss, plus Phonak's various apps and an online hearing test.
Phonak clearly impressed in terms of appearance and style, scoring five stars, and achieved four stars for overall satisfaction and in most other areas. It got three stars for value for money.
Oticon
Oticon is another brand worth checking out if you're looking for hearing aids for children, especially since it provides a variety of support services. If your child is under the age of 18, they can access specially priced extended warranties, repairs within 48 hours, free hearing aid care kits and free SafeLine retention cords. There are also materials for kids, teens, parents and teachers.
Oticon's Opn Play range is suitable for children of all ages and features a 360° soundscape to help them understand sounds from all directions. It's also claimed to be tough enough to withstand kids' active lifestyles, dust and to be water-resistant, hypoallergenic and free from 200 potentially harmful materials. Alternatively, Oticon's Xceed Play hearing aids are designed for children with severe to profound hearing loss.
Otherwise, you can find plenty of behind-the-ear (BTE) and in-the-ear (ITE) hearing aids for adults, with options available to suit hearing loss severities ranging from mild to profound. Most devices come with audio streaming and connectivity, and with telecoil and loop systems. There are also several rechargeable options.
Oticon earned four stars for effectiveness, before ending on three stars for value for money, overall satisfaction and in the remaining categories.
ReSound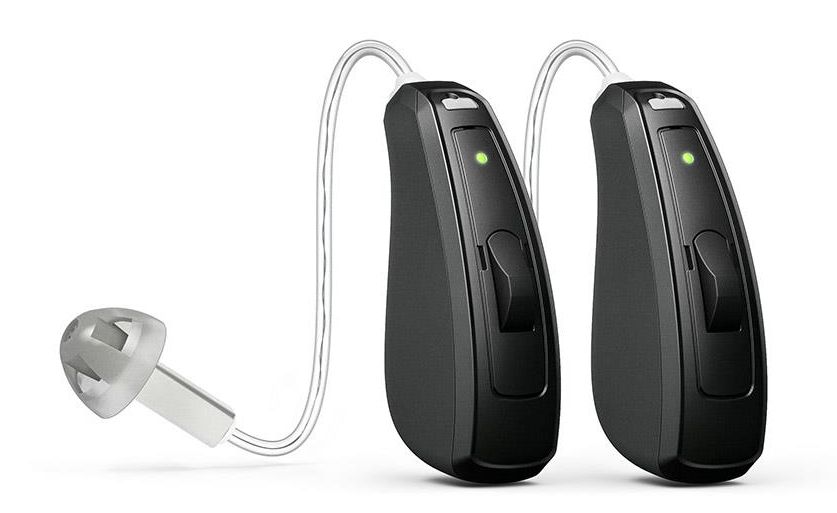 ReSound describes everyone's hearing as like a fingerprint and unique to the individual, which is why it aims to make the sound quality as natural as possible. This is particularly visible with the latest One range, which uses M&RIE. This approach uses a microphone and receiver-in-ear (RIE) design to collect sound based on your specific ear shape, allowing you to hear sound like you naturally would but in a way that's amplified and clearer. You can even hear the difference by going to the brand's website. There are a few examples to compare how certain situations, like being in a restaurant or walking in a windy area, can sound with a ReSound One hearing aid versus a hearing device without M&RIE.
For people with severe to profound hearing loss, ReSound's ENZO Q line promises there won't be any whistling or squealing noise when your hearing volume is turned up. The brand also claims it will still let you appreciate your surroundings by not blocking out all background noise in order to help you understand speech. Other hearing aid models include ReSound LiNX Quattro and ReSound Key. These are generally rechargeable.
ReSound also offers live assistance so you can get help from a hearing care professional via video calls. You can also do an at-home test of your hearing aids with a hearing care professional who will then update your hearing aids to suit your preferences.
ReSound achieved four-star reviews for ease of use, comfort and fit and appearance and style. It landed on three stars for effectiveness, value for money and overall satisfaction.
Signia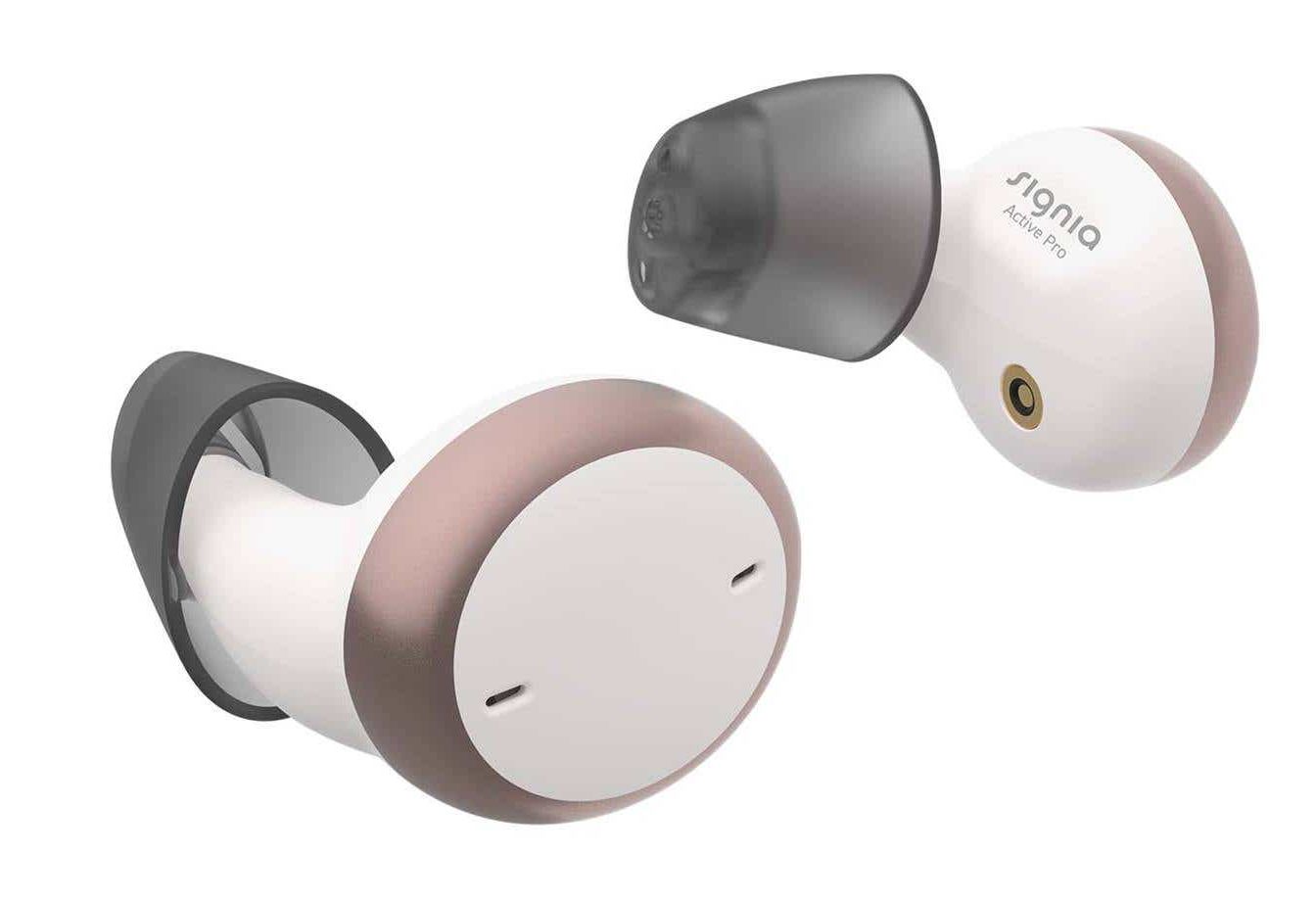 Signia is another brand that claims it doesn't just cut off all background noise to improve speech understanding. In fact, the brand now even produces hearing aids with Augment Xperience (AX) which uses two separate processors. This apparently lets you focus on a particular sound, such as a conversation with your friend, whilst simultaneously enjoying background noise (i.e. nature) in a way that isn't distracting. You can find this feature on Signia's Pure Charge&Go models.
Signia is also breaking away from the same skin-tone shade many consumers are often limited to, with several models noticeably resembling trendy wireless earphones. One example is the ActivePro. It features sound sensors that adjusts to all acoustic environments and improves speech understanding, allowing you to better understand what's being said from any direction in any situation. Plus, the hearing aids are Bluetooth compatible. These come with a pocket-sized charging case that provides up to 26 hours' worth of use with a single charge.
Another similar option for people with busy and active lifestyles is Signia's Motion X hearing aids, which are described to have a flexible behind-the-ear (BTE) fit and promise 61 hours of use on a single charge. Many Signia hearing aids are now compatible with Signia Assistant, which you can access through the Signia app. It's claimed to use artificial intelligence when offering support and learns your preferences on sound quality, for example, in order to provide increasingly tailored solutions. Some other ranges include Signia Active, Styletto, Silk X, Pure and Motion X.
Signia rounded up the results on four stars for ease of use and three stars everywhere else, including for overall satisfaction.
Other Hearing Aid Brands
The brands featured in this year's ratings aren't the only options worth keeping an ear out for. Here's a list of several more brands you might want to consider:
Advanced Hearing Solutions
Rexton
Power One
Sonic Innovations
Advanced Hearing Solutions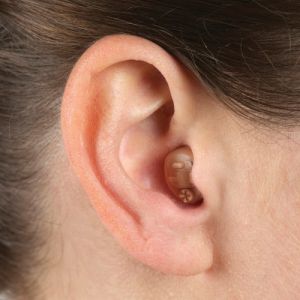 Advanced Hearing Solutions is said to be a small, family-run business that has been operating out of Bathurst for 25 years. They claim to specialise in children and adult hearing assessments as well as offering a range of hearing products including BTE, RIC, ITE, CIC and IIC assistive hearing aids. They also say they offer multiple assessment services, work cover and employment hearing testing, pre and post operative testing and pre-cochlear implant assessments. In addition, Advanced Hearing Solutions states they provide hearing and rehabilitation training for nursing home staff and student doctors to educate them on hearing health. Advanced Hearing Solutions claims to work with a number of different hearing aid manufacturers to sell BTE and RIC aids, as well as custom made hearing aids and assistive listening devices.
Power One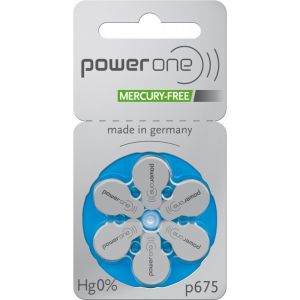 Power One is a German company specialising in hearing aid batteries. Power One states that the advantage of its product lies in each battery being tested before it leaves the factory, and in its superior quality derived from rustproof and long-life batteries, PTFE film technology, quick activation system, anti-corrosion capabilities and long shelf life.
Power One also sells:
Zinc Air Wireless batteries
Cochlear implant batteries
Lithium ion batteries
Rechargeable batteries
Chargers
Battery accessories like battery testers, magnetic pens and battery storage
Rexton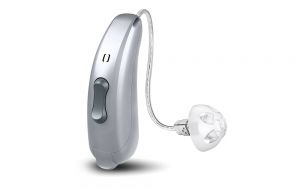 Established in 1955, Rexton is a subsidiary company of the Signia company. They claim to offer ten different types of hearing aids under their three main hearing aid categories: Motion Core, My Core and Tru Core. You can access an online hearing test through their website, as well as purchase accessories like chargers and batteries.
Rexton hearing aid categories include:
Motion Core: features motion sensor technology, improved situational hearing capabilities and rechargeable batteries.
My Core: features direct streaming from iPhone, binaural signal processing and a My Voice aspect that allows you to hear your own voice naturally.
True Core: allows you to listen in noisier environments and includes Voice Ranger technology to improve your ability to hear speech and Music Enhancer to enhance your ability to hear music.
Sonic Innovations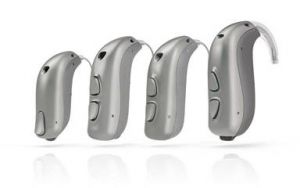 Sonic Innovations is a global hearing aid manufacturer, operating under the Demant Group, a health care company from Denmark specialising in hearing health care. Sonic imports and distributes a large range of audiological and diagnostic equipment. They offer three categories of hearing aids: the Extend platform, the SoundDNA platform and the SVP platform. Each category carries a range of products designed for different aspects of hearing. Many of their products are wireless and include smart technologies for syncing your devices.
Sonic Innovations hearing aids include:
Extend Platform: designed to help you hear clear, natural sounds, featuring technology for improved speech processing and noise management.
SoundDNA Platform: designed to help you hear speech and the sounds of life, with less feedback.
Speech Variable Processing Platform (SVP): designed to assist those with a spectrum of hearing loss access speech and general hearing.
What are the different types of hearing aids?
Picking the best hearing aid depends on factors like size, features, preferred style of fit, and whether it's a digital or analogue (manually adjustable) device. The nature and severity of your hearing loss, lifestyle, eyesight and the shape of your inner and outer ear also play a part.
Here are several different types of hearing aids you can find:
Behind-the-ear (BTE): worn behind the ear and delivers sound through a tube to an earpiece which can be either a custom-made ear mould or a soft dome that goes inside the ear canal.
Receiver-in-ear (RIE): similar to a BTE and worn behind the ear, but is smaller and does not have the receiver in the main compartment of the hearing aid. Instead, the receiver (i.e. the part of the hearing aid that sends sound from the microphone to your ear) is fitted into a tube that's attached to a soft dome and inserted inside the ear.
In-the-ear (ITE): customised to fit the specific size and shape of the person's ear. It is usually the largest type of custom-made hearing aid.
Completely-in-canal (CIC): a small device that's mostly hidden in the ear canal.
In-the-canal (ITC): worn on the lower part of the outside ear.
Invisible-in-canal (IIC): sits deep inside the ear canal and is the smallest type of custom-designed hearing aid.
Receiver-in-canal (RIC): worn behind the ear with a thin cord that connects the receiver and the soft dome inside the ear canal.
Slim receiver-in-canal (Slim RIC): similar to the RIC but sits behind the ear.
Instant fit: worn inside the ear canal and doesn't need to be custom made.
Most respondents to our survey purchased a behind-the-ear device (54%), followed by a mini behind-the-ear hearing aid (29%), in-the-canal (15%) and completely-in-canal (2%).
What is the average cost of a hearing aid?
Hearing aids generally cost between $1,000 and $8,000, but prices will depend on factors like size, features, style of fit, and whether it's a digital or analogue device. Compared to analogue hearing aids, digital hearing aids are typically more expensive due to modern features, such as automatic adjustment settings. In the case of our survey respondents, the average amount spent on a new hearing aid was $1,742.
Are hearing aids covered by Medicare in Australia?
Hearing aids are currently not covered by Medicare. However, you can claim some of the costs through certain health insurance extras policies.
Alternatively, the Australian Government Hearing Services Program offers eligible individuals fully subsidised hearing devices and specialist hearing services such as hearing assessments. The program also provides other forms of support, including advice as well as repairs and maintenance (fees payable). Eligible persons include any of the following:
Pensioner Concession Card (PCC) holders
People referred by the Disability Employment Services Program
Department of Veterans' Affairs Gold Card holders
Department of Veterans' Affairs White Card holders (specific conditions)
People who are a dependent of someone with a PCC, Department of Veterans' Affairs Gold Card or a Department of Veterans' Affairs White Card
Members of the Australian Defence Force
If you are not eligible but still need assistance, you might still be able to have a hearing aid fitted at a reduced cost through a hearing aid bank. But please make sure to read all the information on the Australian Government Hearing Services Program's website, and use the eligibility checker before applying.
Which hearing aid should I choose?
Our survey results suggest Starkey hearing aids are top rated across the board, but if you are concerned with the appearance of your hearing aid, Phonak clearly satisfied consumers, bringing in five stars for appearance and style.
Hearing loss can and will affect many people in a variety of different ways and severities, meaning that just because one brand and model works for one person, doesn't mean it will work for someone else. As a result, it's best to consider which features really appeal to you, because there's little point in paying for several extra functions that you're unlikely to use. Seek expert advice on the type of features you may need and be sure to consult your local GP or otolaryngologist before you make a purchase decision.
Hearing aids could certainly improve your life for the better, but they are also a major investment. Prices vary considerably between brands and models, but you could easily spend thousands of dollars on what could be considered a 'run of the mill' device. Our survey found that Aussie consumers who have bought a hearing aid in the last five years spent an average of $1,742!
About one in 10 respondents (9%) wished they had spent more on a better hearing aid, but 15% were of the opinion that they paid too much! So, it's best to look into what you really need, and want, out of your new hearing aids, as well as take the advice from experts on board before you make a purchase.
About the author of this page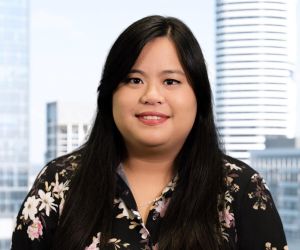 This report was written by Canstar Blue's home & lifestyle journalist, Tahnee-Jae Lopez-Vito. She's an expert on household appliances, grooming products and all things grocery and shopping. In addition to translating our expert research into consumer-friendly ratings reports, Tahnee spends her time helping consumers make better-informed purchase decisions on all manner of consumer goods and services, while highlighting the best deals and anything you need to be aware of.