Phonak is love at first sound in hearing aids review
It's a vital sense, but easy to take for granted. However, many Australians are affected by various types of hearing loss. But with technology improving significantly in recent decades, hearing aids are the primary solution for hearing loss, with various models and styles available for consumers who need them.
Unfortunately, countering hearing loss isn't a one-size-fits-all approach, with hearing loss as individual as the person, and hearing aids needing to be just as unique in order to be truly effective. While it may prove to be an ongoing process, 36% of respondents to our latest survey on the subject said that their hearing aid has changed their life for the better, with a fifth of respondents (21%) saying they wished they had gotten their hearing aid earlier.
With health projections indicating that nearly one in every four Aussies will have some type of hearing loss by 2050, it may not hurt to brush up on your knowledge of hearing aids and the products available. As a result, whether you're currently in the market for a hearing aid, or just keen to learn more about the subject, our 2020 customer review is worth considering.
We've sought the opinions of hundreds of consumers who currently own and use a hearing aid, to find out which brands are rated highest by the people who know best – those who use them day in, day out. Four of the biggest brands in the market – Phonak, Oticon, Siemens-Signia and ReSound – have been rated this year, on factors including effectiveness, comfort, ease of use, style, value for money and overall satisfaction.
Best Hearing Aids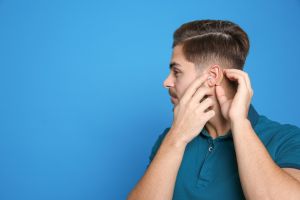 Here are the best brands of hearing aids in Australia, as rated by consumers in Canstar Blue's 2020 review:
Phonak
Oticon
Siemens-Signia
ReSound
Phonak was rated five stars in every single category surveyed, including effectiveness, comfort and fit, style and appearance, ease of use, value for money and overall satisfaction.
Runner-up Oticon also received five-star ratings for effectiveness, style and value for money, but finished on four stars for overall satisfaction. Meanwhile, Siemens-Signia and ReSound landed on three stars overall.
Here are some of the key findings from our latest survey of consumers who own hearing aids.
Top Hearing Aids
So, we know hearing aids aren't cheap, but they can certainly deliver great value for money, especially if you get the one that's right for you. Here's a guide to the brands in our 2020 review and what they have to offer.
Phonak
Phonak says it combines modern technology and industry-leading expertise to create solutions and hearing aids for Aussies experiencing different stages of hearing loss. The brand's philosophy is that well-hearing goes beyond the ability to hear, and is paramount to everyone's overall wellbeing. Phonak provides all types of hearings aids including, behind-the-ear (BTE), in-the-ear (ITE) and receiver-in-the-canal (RIC) options, as well as a Lyric hearing aid which sits completely in the ear and is 100% invisible. Phonak scored five-star reviews across the board in our 2020 hearing aids review.
Phonak Sky Marvel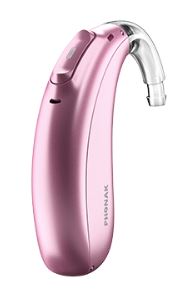 This is a kid's range of hearing aids, with child-specific designs to support hearing loss in children of all ages. Models in the range are built with an AutoSense Sky OS operating system, to offer children an optimal listening experience no matter what shenanigans they get up to. Sky Marvel can also be connected directly to smartphones and other Bluetooth enabled devices, to listen to music or watch movies. Sky Marvel is available in a variety of colours ranging from vibrant to discreet skin-tone shades.
Phonak Audéo Marvel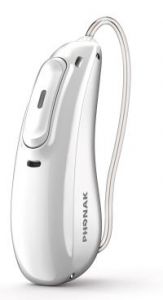 Phonak Audéo Marvel is a multi-functional device, which offers what you'd expect from a first-class hearing aid – a clear, rich sound experience. You can connect the Phonak Audéo Marvel directly to either your iOS or Android smartphone or other Bluetooth enabled devices, which is ideal for hands-free calls, e-books, podcasts and more. This hearing aid is not only easy to use, but also quick to charge and offers a full day of hearing including streaming.
Phonak Lyric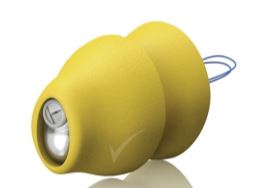 Out of sight, out of mind. The Phonak Lyric is small enough to be placed in the ear canal and is therefore completely invisible. While traditional hearing aids capture and process sound outside of the ear, Lyric uses the natural anatomy of the ear to amplify natural sounds, anywhere you go. It comes in a variety of sizes and colours to suit all  preferences. This model has no batteries either, which means you can wear it in the shower and through all your daily activities. Lyric was first tested in Silicon Valley and has since become one of the world's most advanced models of hearing aid.
Oticon
Oticon offers a variety of hearing aids. Styles include the invisible-in-the-canal, completely-in-the-canal, as well as in-the-ear models. This year, Oticon was rated five stars for effectiveness, appearance and value for money and four stars for overall satisfaction.
Alta2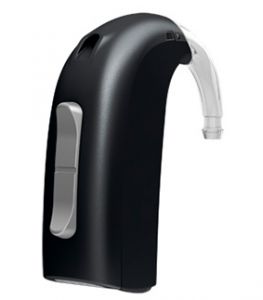 Oticon's premier model, the Alta2, is available in a variety of styles and colours, including the traditional behind-the-ear model, as well as a designRITE style for a more ergonomic feeling. Additionally, it is also available for in-the-ear models, for those after something a little more discreet.
Oticon's Speech Guard feature will help you focus on particular sounds, as well as assist in drowning out white noise around you. With directional microphones, you'll be able to keep track of the conversation, as well as what's happening on the TV or the radio. The Alta2 also contains the YouMatic feature, which allows the hearing aid to be finely tuned to match your hearing preferences, allowing you to hear more, or less, of what's going on around you. Additional features include built-in Tinnitus SoundSupport as well as a feedback management system allowing for comfort and safety while you wear your hearing aid. The Alta2 is primarily used for any hearing loss between 60 and 105dB HL.
Nera2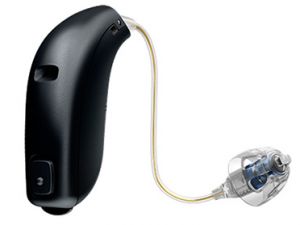 Available in behind-the-ear models, as well as the in-the-ear models, the Nera2 series comes in plenty of colours and options to suit your personal preferences. Similarly to the Alta2 model, the Nera2 is suitable for hearing loss between 60 and 105dB HL, with many of the same functions to allow for easy use as well as comfort and functionality.
The Nera2 is entirely nano-coated for dirt and moisture protection, with the speaker connection covered by a shell to ensure that your hearing aids remain safe and intact. The Nera2 will also ensure you're not straining to hear someone, with the Soft Speech Booster allowing you to focus in on quiet conversations through the Inium Sense processor.
Ria2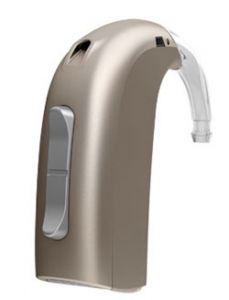 Cheaper than the other series, the Ria2 model will provide plenty of comfort and support for consumers. Available in similar styles and colours, Ria2 aids may suit those with hearing loss between 60 and 100dB HL. Including features such as YouMatic and Tinnitus SoundSupport in addition to the protective coating for durable hearing aids.
Oticon also offers a ConnectLine service, which allows users to transform their hearing aids into wireless communication and entertainment tools. Compatible with your smartphone, laptop and other personal devices through the StreamerPro system, Oticon looks to keep you involved in all aspects of life. Oticon also operates over 100 hearing centres all around Australia to help you find the perfect fit, or alter your hearing aids as you need.
Siemens-Signia
Siemens-Signia has a strong focus on the health sector, with a wide variety of hearing aids, including plenty of different fits, styles and products available to suit different needs and preferences. Included in the range are the popular behind-the-ear models, as well as the in-the-ear and in-the-canal models. The brand got four stars for value for money and appearance, but three stars in every other rated category and overall.
Ace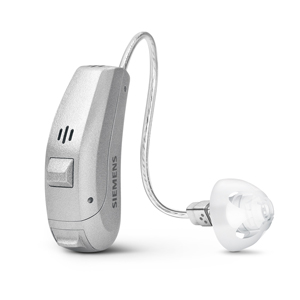 For those after a discreet hearing aid, the Ace series is Siemens-Signia's tiniest in-canal receiver, with the rest of the product sitting behind-the-ear. The Ace series also helps manage Tinnitus, as well as including directional microphones to help you focus on conversations or the TV. Available in four different lengths and power levels to suit many usage needs, the Ace series is also said to be resistant to moisture, sweat, dust and dirt, making it comfortable to wear for long periods of time.
The Ace hearing aid is available in a variety of models, including a 7bx, 5bx and 3bx, depending on your specific needs. If you're not sure what might be the best fit for you, Siemens-Signia provides a chart on its website, outlining which rating could be more suitable for you. The Ace series is also compatible with your smartphone, meaning you can adjust the settings via your phone.
Insio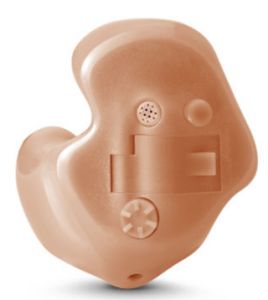 For those not sure what type of fit they're looking for, the Insio model may be more your type. Said to be ideal for individual ear hearing loss, as well as general hearing loss, the Insio series is said to include binaural OneMic directionality, prompting the ear to naturally focus on noises in front of you, making it perfect for when you need to focus on personal conversations.
The Insio series is also wirelessly controllable through Bluetooth, and is available in a range of designs, including in-the-ear, in-the-canal, completely-in-canal and invisibly-in-canal to suit your own preference. Other features include directional microphones, a vent for optimal ear ventilation and a windscreen to reduce wind noise. The Insio series will also assist with Tinnitus through its Notch Therapy function.
Pure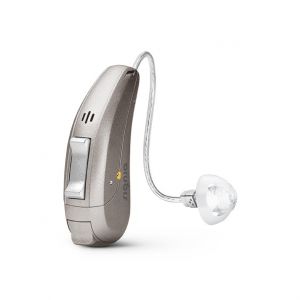 For consumers after a traditional behind-the-ear model, the Pure series will be the one for you. Features include directional microphones and Tinnitus manager, with the Pure models able to be paired with the easyTek app and products, allowing for more convenient usage. The easyTek app also allows you to keep an eye on the battery life of your hearing aid, handy for when you need to charge. The Pure series is also battery-free, and chargeable through the eCharger for convenience.
Siemens-Signia hearing aids are also available in a variety of colours, meaning they can blend in or stand out, depending on your preference.
ReSound
ReSound has a wide variety of hearing aids for both outside and the inside-in-the-ear. For those looking for an outside-the-ear model, ReSound offers behind-the-ear and receiver-in-ear models, while offering invisible-in-canal, completely-in-canal, in-the-canal, in-the-ear and mic-in-helix options for those after an in-the-ear model. The brand received four stars for effectiveness and three stars everywhere else.
ENZO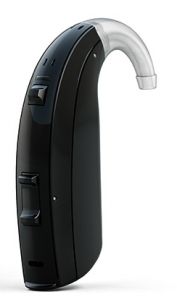 For those looking for a behind-the-ear model, ReSound offers the ENZO series, which includes a variety of different functions to help improve day-to-day life. Features include Spatial Sense, which assists with directional listening and identifying from which direction the sounds came from, plus a Smart Hearing system, which adapts to the noise around you for a more comfortable experience.
ReSound also provides an app for your smartphone, which allows you to alter settings to optimise your listening experience, regardless of the environment around you. The ENZO models are also available in a variety of colours, all of which are covered with iSolate nanotech to apparently ensure your hearing aids are kept safe. The ENZO models are available with wireless connectivity, allowing users to stream music, phone calls and other entertainment to the hearing aids.
Enya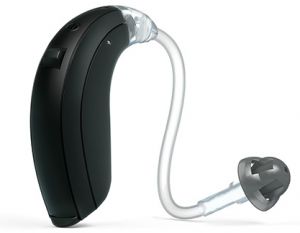 For those not sure which type of hearing aid they would prefer, ReSound's Enya range is available in all styles, making the decision easier for consumers. Features include adaptive directionality to keep you on top of the conversation, as well as a wind reduction feature. The DFS II feature will also ensure that high pitch whistling is eliminated, ensuring that you don't experience any discomfort while wearing your aids.
Other systems include a Tinnitus Sound Generator to counter tinnitus, as well as wireless connectivity. The Enya models are also protected from dust, water and earwax via their nanotech covering and come in a variety of colours for personal preference.
Up Smart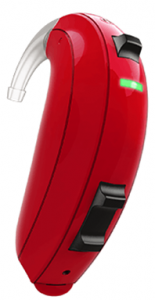 If you need a hearing aid for your child, then ReSound Up Smart could be the option for you, with this range specifically catered for children. ReSound includes Surround Sound features in all models, allowing children to experience clear sounds in all environments, in addition to wireless connectivity so they can enjoy their favourite movies and TV shows. With the ReSound app, kids can easily adjust the settings, as well as use the handy Finder function for when they lose their hearing aids.
Available in a range of colours, the Up Smart range is available in a variety of fits, including the Stick and Go adhesive for young children, as well as the Clip and Go, and the Bend and Go which allow the hearing aids to stay in place regardless of how energetic and active your child is. ReSound also offers a Multi Mic which can be clipped onto your clothing and is said to allow your child to hear you speak in a noisy environment up to 25 metres away, handy for those busy environments.
ReSound also provides a variety of accessories such as remote controls, TV streamers and PhoneClips to help with various day-to-day activities.
Which hearing aid should I choose?
Hearing loss can and will affect many people in a variety of different ways and severities, meaning that just because one brand and model works for one person, doesn't mean it will work for someone else. As a result, it's best to consider which features really appeal to you, because there's little point paying for several extra functions that you're unlikely to use. Seek expert advice on the type of features you may need and be sure to consult your local GP or otolaryngologist before you make a purchase decision.
Hearing aids could certainly improve your life for the better, but they are also a major investment. Prices vary considerably between brands and models, but you could easily spend thousands of dollars on what could be considered a 'run of the mill' device. Our survey found that Aussie consumers who have bought a hearing aid in the last five years spent an average of $2,111!
About one in 10 respondents (9%) wished they had spent more on a better hearing aid, but 15% were of the opinion that they paid too much! So, it's best to look into what you really need, and want, out of your new hearing aids, as well as take the advice from experts on board before you make a purchase.
About the author of this page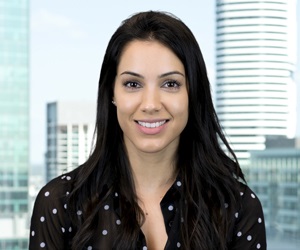 This report was written by Canstar Blue's Home & Lifestyle Content Lead, Megan Birot. She's an expert on household appliances, health & beauty products, as well as all things grocery and shopping. When she's not writing up our research-based ratings reports, Megan spends her time helping consumers make better purchase decisions, whether it's at the supermarket, other retailers, or online, highlighting the best deals and flagging anything you need to be aware of.
Photo credit: New Africa, Shutterstock.com.