For some, exercising and getting into shape can be a tough process, and one that can often be made tougher when you're new to the gym, or when the weather outside is a bit chilly. Thankfully (or not, depending on how keen you are on exercising), there are plenty of ways to stay in shape without leaving the comfort of your home, including the humble treadmill.
A staple within any gym, the treadmill is an easy way to (potentially) lose a few kilos and improve your cardio fitness, and you can even set it up in front of the TV! While they may all essentially do the same thing, if you walk into a fitness store, you'll quickly realise there are plenty of types, models and brands available, with enough choice to make your mind race.
Whether you're a gym owner looking to upgrade your equipment, or you're simply looking to turn that spare room into your workout area, read on to find out what treadmills are available to buy in Australia, and which ones are worth chasing down.
Treadmill Types
While there's plenty to consider when it comes to purchasing a treadmill, the first decision you'll have to make is choosing a type. You'll generally have the choice of manual, motorised or the newer curved-belt treadmills, each with their own pros and cons to consider before you step foot onto them.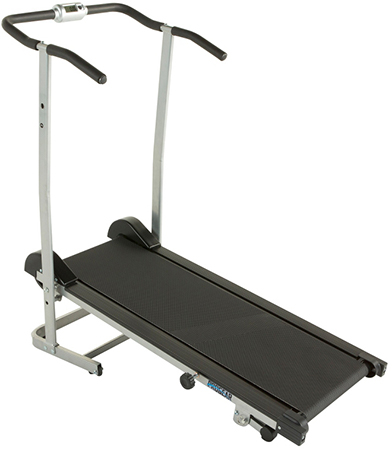 Manual Treadmills
Manual treadmills are generally the cheaper option of all treadmills, but require you to manually get the belt going before you're off and running. A bit harder to start than a motorised model, it also means that it's safer, as the belt will stop – or at least slow down – when you do, meaning you likely won't get sent flying off. Photo credit: Target Australia.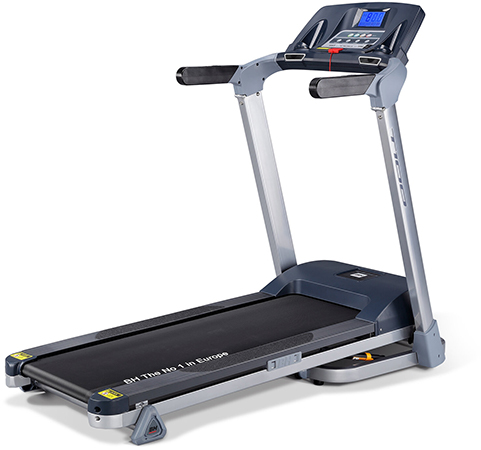 Motorised Treadmills
Motorised models will spin up in a matter of seconds, allowing you to set the speed and incline to make sure you feel the burn. The major benefit is that there's less effort at the beginning, but you'll generally have to fork over more at the counter, and on your next electricity bill, than you would with a manual treadmill. Photo Credit: Appliances Online.
Curved-Belt Treadmills
If you're keen on your running, or you're looking to improve your sprints, a curved treadmill might be one to consider. While more popular with athletes, a curved treadmill may be the best bet for those who don't want to go outside for a quick HIIT workout. However, this is generally the most expensive option available, and may not be worth looking into if you're just getting back into running.

Things to consider when buying a treadmill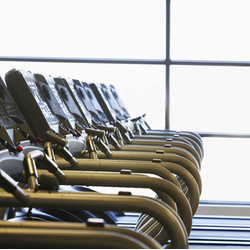 While it's easy to assume that all treadmills work the same, there are a few areas to consider before you race off to the store, as it may save you sweating over your newest purchase.
Motor – If you decide to go with motorised treadmill, you'll have to consider the quality and power ratio of your motor, as it will ultimately decide how smooth your time on the treadmill will be. If you're planning on running at higher speeds, a more powerful motor may be better to ensure that your treadmill keeps up, and doesn't bow out of the race too early.
Features & Speed – While a treadmill may seem pretty straightforward, if you're looking for a challenge, or just to mix up your workouts, choosing a model that offers multiple speed settings, as well as the ability to go on an incline or decline, will ensure you're getting the workout you need. Additionally, some models may suit those who prefer walking over running, so be sure to get the model best suited for your exercise style.
Size – Some treadmills are built bigger than others, meaning you'll have to take into consideration how much space in your home you have. Most brands will provide dimensions to allow you to find a suitable space in the house, although it's best to have a bit of clearance room behind the treadmill so that you don't go flying off into a wall in case you stumble.
Durability – With the belt constantly being walked all over, it's important to have a durable and cushioned model to ensure that you're not left sore after a run, and that you don't have to take a breather because your belt is too worn out.
Compatibility – Some treadmills come equipped with app compatibility, allowing you to keep track of your runs, as well as analyse your personal best times and laps, helping you improve your run game. Some will also come with workout programs, so be sure to find one that suits your workout style best.
Price – While you can pick up a treadmill for under $1,000, most models will cost you between $2,000 and $3,000, with some even as costly as $5,000. While you get what you pay for, you may find a better use for your money if the treadmill is only going to end up in the shed in a couple of months.
Storage – You might have good intentions to use your treadmill every day, but even the best of us will need a break sometimes, or have guests coming over and need to make more space in the spare room. As a result, buying a model that can fold away for storage or is easy to move to another room in the house will be a key factor, as you don't want a workout from simply moving it.
Warranty – Most treadmills will come with hefty warranties, but you don't want to get yourself pumped for a run to only find out that your treadmill doesn't work. As a result, looking into the warranty and part replacement process may help you find one that will keep pace with you.
Treadmill Brands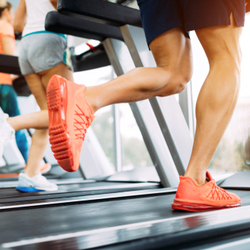 While there are plenty of general fitness brands, here are a few of the major players when it comes to treadmills:
Assault Fitness
BH Fitness
FreeForm Cardio
Horizon
Lifespan Fitness
NordicTrack
PowerTrain
ProForm
Vision
Vitality 4 Life
If you're not sure which brand you should be looking at, don't worry, we'll run a few options past you to help you get off to a flying start.
Horizon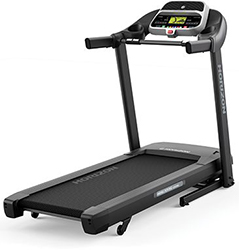 Operating under the wider Johnson Health Tech name, Horizon Fitness offers a number of exercise machines, including ellipticals, bikes, rowing machines and treadmills. Horizon's treadmill range includes the Elite series, along with the Paragon, Adventure, Omega and Citta models, offering plenty to choose from.
Each series comes with a range of feature, with Adventure models featuring surround sound speakers and a quick-start button, while other models such as the Elite come with FeatherLight folding frames for easy storage. Horizon also offers a number of protective matting for your floors, as well as lubricant to help with the upkeep of your treadmill. Horizon treadmills can be picked up at electronic retailers such as Harvey Norman, along with gym equipment wholesalers, although prices will vary depending on who you decide to purchase through.

NordicTrack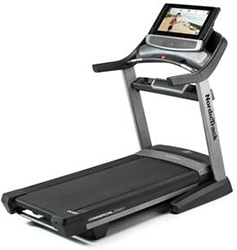 American brand NordicTrack manufactures multiple types of exercise equipment, including ski machines and incline trainers, along with the traditional old treadmill. Currently operating under the Icon Health & Fitness umbrella, NordicTrack's range of treadmills includes the Commercial series for gym owners and operators, along with the T Series, C Series and Incline Series for those after something more specific.
The majority of NordicTrack models include interactive touchscreens, allowing you to stream workout sessions to help you get the most out of your time in the gym. NordicTrack treadmills also include the SMART-Response Drive System, which features self-cooling technology to keep the motor running, as well as reducing vibration to ensure your time on the belt goes as planned. You'll also be able to become a NordicTrack member, whereby you can receive personalised lifestyle coaching and training tips to help get in shape.

PowerTrain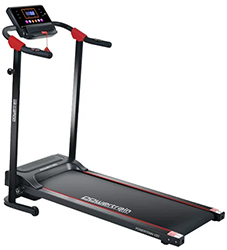 Operating since 2005, PowerTrain offers a wide range of fitness equipment, including dumbbells, yoga mats and treadmills, giving you plenty of options to deck out your home gym. While it may not offer the range as some other brands, PowerTrain is one of the most affordable options on the market, costing you under $500 at electronics retailers and gym equipment wholesalers, ideal for those looking to get fit on a budget.
PowerTrain's range includes the V20 and V30 models, both of which are foldable for easy storage, and include 12 programs to help you get up and running. The V30 may be better suited for those looking to go faster and further, with a bigger motor and speed range, while the V20 is best suited for those short on space, with a smaller design size making it easy to set up in the corner of your spare room.

Vision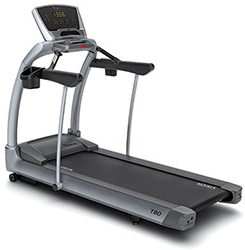 Another brand currently under the Johnson Health Tech umbrella, Vision has been operating since 1993, and currently offers a number of treadmills, including folding and non-folding residential units, as well as commercial models for gyms and fitness centres. All fall under the brand's 'T' Series, with the T20, T40, T60 and T80 all available for purchase, with Vision outlining available retailers on its website.
One of the more expensive models on the market, you'll likely see the T60 in the gym, while the T20 is more suitable for home use. To ensure you're comfortable on the treadmill, Vision offers a number of console options on select models, allowing you to choose between the Classic Console, Elegant Console or Touch Console to control your run and any added features. Vision also has belt lubricant, as well as a Passport Player, which uses a projector to make it feel like you're running through the Rocky Mountains of America or along the trails of New Zealand. Similar to Horizon, Vision can be purchased through gym equipment wholesalers, although prices will vary.

Where can I buy a treadmill?
Like most fitness gear and equipment, treadmills can be picked up from a variety of stores, including sporting-good retailers such as Rebel Sports, along with fitness equipment wholesalers and electronics retailers, such as Harvey Norman. You may also be able to purchase a treadmill online directly through the brand, so it's best to look into all of your options, as you may be able to find a bargain.
How do I maintain my treadmill?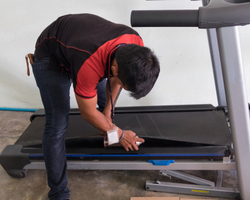 As with any purchase, a bit of maintenance and upkeep can ensure that your treadmill can keep pace, and doesn't start to lag behind. Similarly to most exercise equipment, a build-up of sweat and dirt is a given, but with a treadmill, that sweat and dirt can cause problems for the motor or the belt, meaning your treadmill won't function properly if you don't keep on top of the cleaning.
Most brands recommend wiping down exposed areas with a damp cloth to get rid of any dirt or dust, and additionally advise to regularly clean the belt and motor cover. You may also need to re-center and lubricate your belt, as this will ensure that your belt doesn't throw in the towel. Lubricate sprays are available at hardware stores, with most treadmill brands also stocking sprays to help with maintenance.
Re-centering your belt may take a bit of effort, and an Allen key, but as your running style and the impact of your feet may slowly skew the belt out of place, it's best to look into to ensure your belt doesn't become lopsided or runs off the track.
It may also prove worthwhile picking up a treadmill mat so that you don't damage your carpet or floorboards underneath.
Is buying a treadmill worth it?
Running, and even walking, has shown to have plenty of health benefits, ranging from aerobic fitness to cardiovascular health, meaning if you're looking to improve your overall health and fitness, a treadmill may be worth looking into. However, as with anything fitness related, don't expect to have the body of your dreams simply because you've purchased one, as you'll still need to put in the hard yards before you see results.
But if you don't like sweating in public, or you're looking to watch TV while you exercise, a treadmill may be the best fit for you. But in order to find the right treadmill, you might like to look into all of your options, as one brand or model may be better suited to your budget or workout regime better than others.
Picture credit: anon_tae/shutterstock.com, 4 PM production/shutterstock.com, sirtravelalot/shutterstock.com, Sutiwat Jutiamornloes/shutterstock.com, nd3000/shutterstock.com