Fact Checked
It was 'mint' to be! Mentos takes out 1st place in breath mint ratings
Breath mints can be an absolute life saver when you are seconds from a date, a job interview, or even a long car ride. Deliciously fresh, powerful and great smelling, it's no wonder 67% of Aussies we surveyed always pop a packet in their pocket to keep close by, and nearly half (40%) make a habit of chewing them every day. But with so many breath mint options available on supermarket shelves, which do you choose to keep bad breath at bay? That's where our consumer review comes in.
---
How we rate breath mints
---
Our survey found that 40% of people use breath mints to keep their mouth fresh throughout the day. That said, it seems that the mighty mint works best as an accompaniment to good brushing habits, as only 7% of shoppers would chew them instead of brushing their teeth. Either way, it never hurts to keep some mints handy, especially after meals or for those rushed mornings you walk out of the door without brushing your ivories!
Find more detailed information on our ratings methodology.
---
Top Breath Mint Brand – Mentos

The Mentos company has been producing lollies to freshen your breath since 1932. Interestingly enough, the original idea for Mentos was to make a soft fruit caramel with a minty flavour – a far cry from the classic chewy mints we associate with the brand today. Mentos now also offers some truly unique flavour combinations like rainbow, creaming soda, toffee apple, strawberry lime, passionfruit, chocolate, and pine-coco. You can pick up a roll of Mentos breath mints from supermarkets, convenience shops, and petrol stations, for $1.
Mentos received five stars in every category. These include taste and flavour, effectiveness, value for money, consistency, variety and range, packaging design and overall satisfaction.
While breath mints are never a complete substitute for a good session with the toothbrush, they can make the perfect accompaniment, and are super handy to have around. Next time you need fresh breath in a hurry, remember our ratings, and you'll be reaching for the right mint in no time.
About the author of this page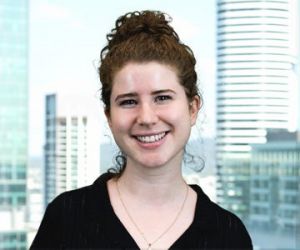 This report was written by Canstar Blue's Content Producer Luciana Lawe Davies. She writes about streaming, appliances, and consumer products and services. Luciana enjoys bringing readers the best in what's on TV and at the shops, including the best deals and latest reviews.