Fact Checked
Dove sets the bar high in bar soap ratings
Picking the best 20-second tune to hum along to when washing your hands can be pretty simple, whether it's the chorus to Stayin' Alive by The Bee Gees or 'Happy Birthday' sung twice. But choosing which product to clean your mitts with, can be a whole different ballgame.
Do you prefer scented or non-scented soap? Is it better to use soap made from natural ingredients? To clear things up, we've asked more than 1,300 Australian consumers to give us the dirt on the bar soap(s) they've recently bought from a supermarket or pharmacy (and used). Brands were rated on effectiveness, feel on skin, scent, packaging design, value for money and overall satisfaction. Those that received the minimum survey sample size (30 responses) are compared in our report.
Canstar Blue found that Dove was hands down the best in the business of bar soaps. It lathered up five-star reviews across key categories, including effectiveness, feel on skin, and overall satisfaction.
Best Bar Soaps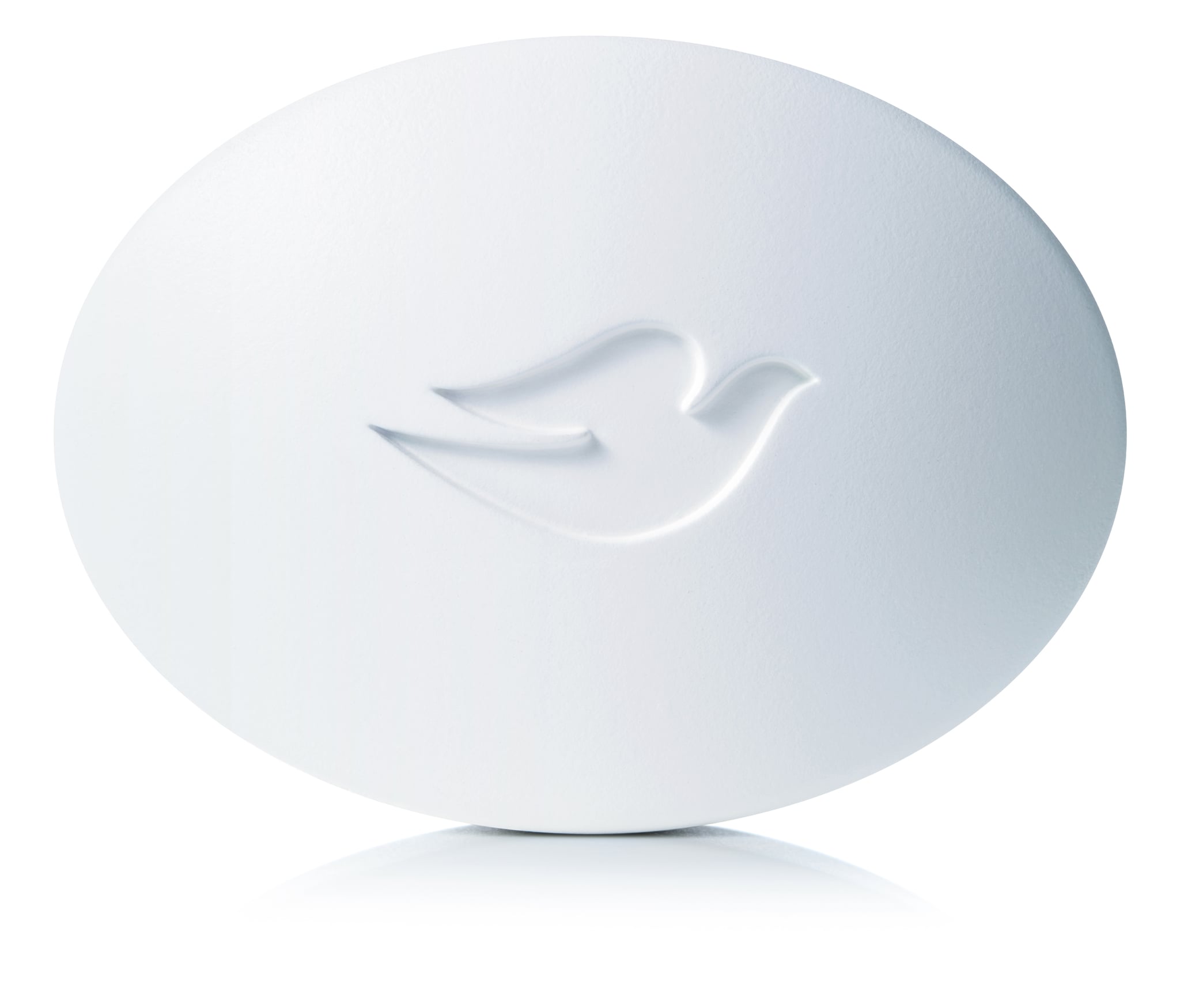 Here are the best bar soaps in Australia, as rated by consumers in Canstar Blue's review:
Dove
Cussons Imperial Leather
ALDI Juliet
Palmolive
Dettol
Coles
Lux
Dove has taken the crown in Canstar Blue's bar soaps ratings, receiving the only five-star review for overall satisfaction. Most other brands followed behind on four stars overall, while Coles and Lux sat on three stars.
When it came to other categories, this year's champion was also the sole brand to achieve full marks for feel on skin and also received five stars for effectiveness, alongside Cussons Imperial Leather which additionally rated best for scent and packaging design. Notably, supermarket brands ALDI Juliet and Coles also rated best for value for money.
Bar Soaps Compared
Dove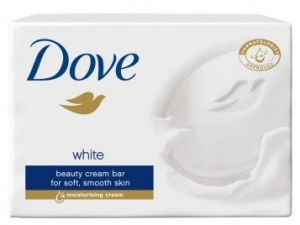 Dove doesn't sell any ol' 'soap', according to the brand, but rather 'beauty bars' for your hands, face and body. Each bar is said to contain a moisturising cream and mild cleansers to seal in the skin's moisture, supposedly preventing it from drying out.
Dove's beauty bar line-up currently includes the Original Beauty Cream Bar, plus the Gentle Exfoliating Beauty Cream Bar, Sensitive Beauty Cream Bar, Shea Butter Cream Bar and the Go Fresh Touch Beauty Cream Bar. These are typically available in a four-pack of 100g bars and can cost between $1.49 and $8.19, depending on the item.
Dove achieved five stars for its feel on skin, effectiveness and overall satisfaction. It got four stars for scent, value for money, and packaging design.
Cussons Imperial Leather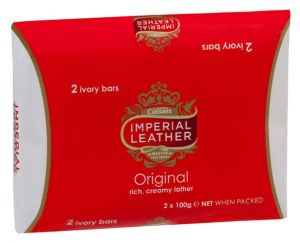 Inspired by the name of a perfume created at the request of Russian nobleman Count Olaf in the late 1700s, Cussons Imperial Leather is all about creating products that help 'wash away' stress, with bright fragrances. Its Australian range only features two bar soaps, including its No. 1 Original Bar Soap and the No. 2 Gentle Care Bar Soap.
If you're not keen on strong aromas, Cussons Imperial Leather's Gentle Care bar is said to contain Vitamin E for sensitive skin and a gentle fragrance. Both the Original and Gentle Care bar soaps are available in packs of four or six, with the Original bar also sold in a two-pack.
Cussons Imperial Leather was rated five stars for effectiveness, scent, and packaging design. It earned four stars for feel on skin, value for money, and overall satisfaction.
ALDI Juliet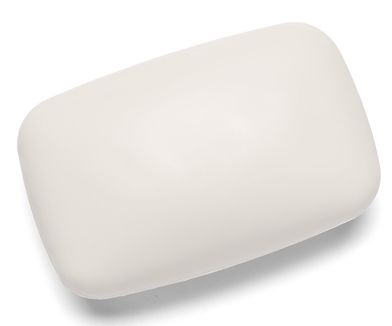 ALDI's private label range of shower gels and soaps features body washes in assorted varieties, including light and floral scents, as well as soap bars, available for under $2.
ALDI Juliet was rated best for value for money and four stars for overall satisfaction. It got three stars in the remaining categories.
Palmolive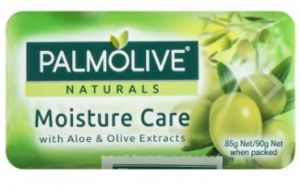 If you consider yourself pretty picky with fragrances, Palmolive offers a bit more variety than some other brands featured in our list. It has several ranges, including Palmolive Gold and Palmolive Naturals. The brand also sells two types of body moisturiser bars from its Palmolive Oil Infusions line.
For soft-feeling skin, the Palmolive Naturals collection features key ingredients such as shea butter, Vitamin E, honey extracts, aloe extracts and olive extracts. There's also the Palmolive Gold bar soap, which is said to include different deodorising ingredients to suit people with active lifestyles.
Palmolive was rated four stars across the board, including for overall satisfaction.
Dettol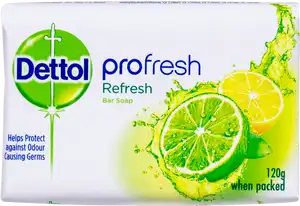 A brand best known for all things cleaning and personal hygiene, Dettol offers the Dettol Profresh Bar Soap Refresh said to remove odour-causing germs and the Dettol Parents Approved Citrus Bar Soap which is made with natural actives like lemongrass oil. Both options come in a three-pack of 120g bars. There's also the Dettol Sapoderm Bar Soap for oily and acne-prone skin.
Dettol was also rated four stars across the board, including for overall satisfaction.
Coles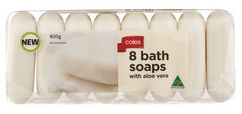 Supermarket giant Coles keeps the choice simple with just one option, the Coles Aloe Vera Bar Soap. Described as Australian-made, this bar soap is available in packs of eight and usually for $2.30. This makes it one of the cheapest hand soaps on the shelves. Most of Coles' hand-washing products come in liquid varieties, typically costing $1.50 for a 250ml bottle or $3 for 1L.
Coles earned a five-star review for value for money, and scored four stars for effectiveness and three stars for overall satisfaction and the rest of the board.
Lux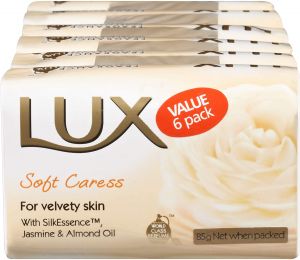 Lux is just one of many popular brands under Unilever, with Dove being one of its siblings. It offers a variety of cleansing products, including bar soaps in fragrances such as 'Magical Spell', 'Soft Caress' and 'Petal Touch'. These usually come in packs of eight. Lux claims its fragrant bar soaps leave your skin feeling smooth and soft, partly thanks to ingredients like almond oil and jasmine. Lux's bar soaps can be used daily on hands and body.
Lux rounded up the results on four stars for scent and got three stars for overall satisfaction and in the remaining categories.
What is the proper way to wash your hands?
Bad hand-washing habits can lead to the spread of gastrointestinal infections, such as Salmonella, and respiratory infections like Influenza. According to various health authorities like the Victorian Government, the best way to wash your hands is with water and soap, and to scrub for at least 20 seconds (or more if there's still dirt, under your fingernails, for example). Don't forget to lather the soap on the back of your hands, between your fingers, under your fingers, and on your wrists!
The Victorian Government has given a list of when you should wash your hands thoroughly, including:
Before, during and after preparing and handling food (including raw, cooked and ready-to-eat food)
Before eating
After using a tissue or handkerchief
After handling animals
Before and after looking after sick family members/friends
After dealing with rubbish or working in the garden
The global impact of the COVID-19 outbreak has shown how easily germs can spread in daily life. Over a third of respondents (34%) said their hand-washing habits have changed since the onset of the pandemic, and two-fifths of the Australians we surveyed believe they will continue to wash their hands more regularly to avoid getting sick (40%). A similar number of people additionally use hand sanitiser (41%) to keep germs at bay, while some switched to antibacterial soap as a result of COVID-19 (6%).
About the author of this page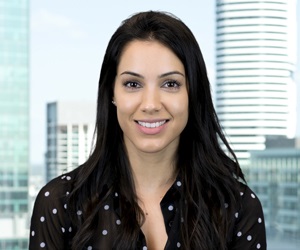 This report was written by Canstar Blue's Home & Lifestyle Content Lead, Megan Birot. She's an expert on household appliances, health & beauty products, as well as all things grocery and shopping. When she's not writing up our research-based ratings reports, Megan spends her time helping consumers make better purchase decisions, whether it's at the supermarket, other retailers, or online, highlighting the best deals and flagging anything you need to be aware of.
Picture credit: Picsfive/Shutterstock.com