PharmaSave prescribed top spot in pharmacy ratings
Do you know your local pharmacist by his or her first name? A lot of Australians do. Even if you don't, you may still recognise them when passing in the street and say hello. That's because a good pharmacist and pharmacy is integral to the community it serves, providing not just a place to dispense prescriptions, but somewhere for people to go with any health-related concerns and questions that may not require a trip to the doctor, as well as a place to learn more about living a healthier lifestyle and pick up numerous related goods. A local pharmacy provides an essential – almost universally trusted – service many would be lost without.
But not all pharmacy chains are created equal. And at a time when more and more weird and wonderful names are popping up in our suburbs and CBDs – not to mention online – it might be worth trying a new one. Not just because they may have a broader range of products to browse, but because the customer service and support could be even better than you've previously experienced. The aim of our research is to find out which of Australia's many pharmacy chains are offering the best service and value, and which have room to improve.
You may think that pharmacies generally fall into two categories – the discount stores where you can bag a bargain on your favourite makeup and vitamins, and the ones where you probably pay a bit extra but the focus is more on quality services than cheaper prices. This is probably a fair way to summarise some chemists, but with 18 chains featuring in our latest review, others could surprise you. So, which pharmacy chain topped our customer ratings this year? To find out, we asked more than 5,000 Aussies about their experiences.
Best-Rated Pharmacies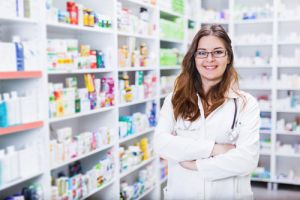 Canstar Blue's 2019 pharmacy review saw 18 major chains compared and rated in the following order for overall customer satisfaction:
1st PharmaSave
2nd Friendlies
3rd Discount Drug Store
4th Good Price Pharmacy Warehouse
5th Guardian
6th Pharmacy4Less
7th Soul Pattinson
8th Terry White Chemmart
9th National Pharmacies
10th Priceline
11th Blooms the Chemist
12th Amcal
13th My Chemist
14th Capital Chemist
15th Cincotta Discount Chemist
16th Chemist Warehouse
17th Wizard Pharmacy
18th Chemist King
Despite plenty of chains qualifying for our review, five-star ratings were scarce, with only three brands earning the top result. In addition to PharmaSave, Guardian was the only other chain to score five stars for service and advice provided, while Chemist Warehouse scored the only five-star rating for value for money, in addition to sharing the top spot with PharmaSave for range of products.
The title of Australia's best-rated pharmacy has been shared around a bit in recent years. PharmaSave replace Pharmacy4Less at the top of the standings in 2019, following success for Guardian and Blooms the Chemist over previous years. With so much competition in our suburbs and city centres, consumers can vote with their feet if they're not entirely satisfied with the service and value they receive, which is good news for helping to drive up standards in store, you'd like to think.
Pharmacy Loyalty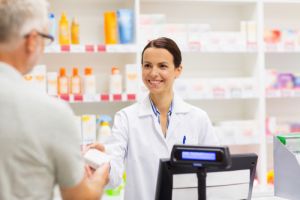 Despite there being so many pharmacy chains available – as well as a number of smaller, locally-owned chemists – we're often creatures of habit when it comes to picking up our prescriptions or medications. However, with the increased competition for our pharmacy dollar, this could be changing. This year, we found that 42% of survey respondents generally stick to the same pharmacy chain – down from 61% at the same time last year. Of those who stick to the same pharmacy, we asked them why they kept going back, with answers including:
60% stated their pharmacy is the most convenient to get to
48% said their pharmacy offers good customer service and advice
45% said their pharmacy has a good range of products
39% said their pharmacy has the cheapest products
20% go back because their pharmacy has script management services, such as text notifications
17% keep going back because their pharmacy has a loyalty or points program
Drivers of customer satisfaction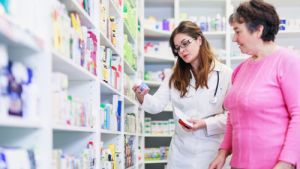 Some pharmacy chains clearly focus on low prices, while others put greater attention on providing quality services and support. In addition to finding out which pharmacy chains are highest-rated in Australia, Canstar Blue's research also identified what drives customer satisfaction once we go in-store. Drivers of satisfaction are listed in order of importance below:
Service & advice provided – 24%
Range of products – 22%
Prescription availability and speed of dispensing – 21%
Availability of pharmacist – 17%
Value for money – 15%
While getting bang for your buck is important to many, receiving good service and advice to get you back to feeling your best was the biggest driver of satisfaction amongst survey respondents this year.
However, just 63% said they trust the advice they receive from pharmacists – a huge drop from 93% last year – meaning that while we want the best advice, more of us are taking it with a grain of salt. Perhaps another consequence of the sudden growth in the number of pharmacy chains?
Which pharmacy chain should I visit?
With pharmacies offering more than just over-the-counter meds, there's plenty to consider when it comes to choosing a pharmacy chain to keep going back to. While finding a pharmacy that's easy on the wallet will win over some shoppers, having a pharmacist that is friendly, or stocks the products you're after, can be the deciding factor in a market that isn't short on options.
Ultimately which pharmacy chain you decide to visit, and will keep visiting, will come down to personal preferences, as well as other factors such as location and budget, meaning that it's always best to shop around to ensure that you're getting the deal, and the best service.
Photo Credit: Syda Productions/shutterstock.com, Aleksandar Karanov/shutterstock.com