Good Price Pharmacy prescribed top spot in pharmacy ratings
Do you know your local pharmacist by his or her first name? A lot of Australians do. Even if you don't, you may still recognise them when passing in the street and say hello. That's because a good pharmacist and pharmacy is integral to the community it serves, providing not just a place to dispense prescriptions, but somewhere for people to go with any health-related concerns and questions that may not require a trip to the doctor, as well as a place to learn more about living a healthier lifestyle and pick up numerous related goods. A local pharmacy provides an essential – almost universally trusted – service many would be lost without.
But not all pharmacy chains are created equal. And at a time when more and more weird and wonderful names are popping up in our suburbs and CBDs – not to mention online – it might be worth trying a new one. Not just because they may have a broader range of products to browse, but because the customer service and support could be even better than you've previously experienced. The aim of our research is to find out which of Australia's many pharmacy chains are offering the best service and value, and which have room to improve.
To help make things easier to swallow, we asked more than 5,000 Aussies for feedback on the pharmacies (physical, not online) they visited in the last six months. They rated chains on their prescription availability and speed of dispensing, service & advice, availability of pharmacists, product range, value for money and overall satisfaction. Those which met the minimum required sample size of 30 responses are featured in our results below.
This year, Good Price Pharmacy prescribed the winning dose. It was the only chain to receive a five-star rating for value for money and overall satisfaction. The pharmacy also achieved full marks for their range prescription availability & speed of dispensing as well as range of products.
Shopping for Protein Supplements?
Bulk Nutrients has been rated #1 for Customer Satisfaction in the Canstar Blue Protein Supplement Category two years in a row! Offering $7 flat rate shipping in Australia.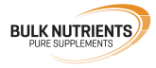 Shop Online Now
Best Pharmacies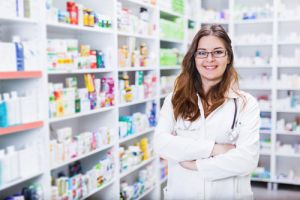 Here are the best pharmacies in Australia, as rated by consumers in Canstar Blue's 2020 review:
Good Price Pharmacy Warehouse
Discount Drug Stores
Terry White Chemmart
Amcal
Pharmacy4Less
National Pharmacies
Chemist Warehouse
Priceline
Guardian
Capital Chemist
Blooms the Chemist
Good Price Pharmacy dominated this year's review, rating best for value for money and overall satisfaction. It also earned five-star ratings for prescription availability & speed of dispensing and range of products.
Discount Drug Stores similarly impressed Aussies, being the only chain to receive full marks for the service and advice provided. It also got full marks for pharmacist availability as well as prescription availability & speed of dispensing. Although it ultimately landed on four stars overall, alongside most other pharmacy chains featured in this year's review. The only exception was Blooms the Chemist, which ended on three stars.
Other noteworthy performances include Amcal when it came to pharmacist availability and availability of prescription & speed of dispensing, recording five stars in both categories. Chemist Warehouse received a similar result for product range and value for money.
Lastly, it's worth noting Guardian did not receive sufficient responses to be rated on its product range, while Capital Chemist also did not receive a rating in that category and for service & advice provided.
About the winner – Good Price Pharmacy

Good Price Pharmacy Warehouse is one of the fastest growing pharmacy brands in Australia, with stores located in Queensland, Victoria, New South Wales, Western Australia, South Australia and Tasmania. It's also online at www.goodpricepharmacy.com.au. Thanks to Good Price Pharmacy's 'lowest price guarantee' and 'healthy savings everyday' promotions, each store stocks prescriptions and medicines at fairly affordable prices, as well as a wide range of health & beauty products including vitamins, skincare, sun care, cosmetics, perfumes and more.
Pharmacy loyalty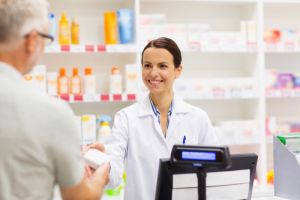 Despite there being so many pharmacy chains available – as well as a number of smaller, locally-owned chemists – we're often creatures of habit when it comes to picking up our prescriptions or medications. However, with the increased competition for our pharmacy dollar, this could be changing. This year, we found that 48% of survey respondents generally stick to the same pharmacy chain – slightly up from 42% at the same time last year. Of those who stick to the same pharmacy, we asked them why they kept going back, with answers including:
Convenience: 69%
Good customer service: 60%
Good range of products: 52%
Cheapest products: 36%
Script management services: 26%
Loyalty or points program: 18%
Ability to order online and get home delivery: 10%
Drivers of customer satisfaction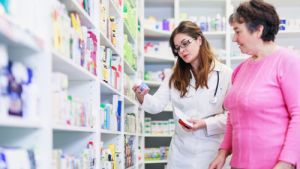 Some pharmacy chains clearly focus on low prices, while others put greater attention on providing quality services and support. In addition to finding out which pharmacy chains are highest-rated in Australia, Canstar Blue's research also identified what drives customer satisfaction once we go in-store. Drivers of satisfaction are listed in order of importance below:
Service & advice provided: 30%
Prescription availability and speed of dispensing: 27%
Range of products: 20%
Value for money: 15%
Availability of pharmacist: 9%
While getting bang for your buck is important to many, receiving good service and advice to get you back to feeling your best was the biggest driver of satisfaction amongst survey respondents this year.
However, it seems fewer people are trusting the advice of their pharmacists. The numbers continue to fall to 59%, dropping from 63% compared to last year and 93% the year prior.
Which pharmacy chain should I visit?
With pharmacies offering more than just over-the-counter meds, there's plenty to consider when it comes to choosing a pharmacy chain to keep going back to. While finding a pharmacy that's easy on the wallet will win over some shoppers, having a pharmacist that is friendly, or stocks the products you're after, can be the deciding factor in a market that isn't short on options.
Ultimately which pharmacy chain you decide to visit, and will keep visiting, will come down to personal preferences, as well as other factors such as location and budget, meaning that it's always best to shop around to ensure that you're getting the deal, and the best service.
About the author of this page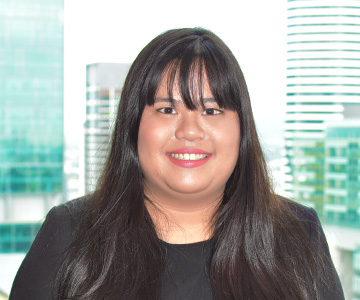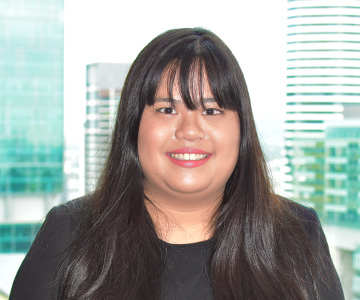 This report was written by Canstar Blue's home & lifestyle journalist, Tahnee-Jae Lopez-Vito. She's an expert on household appliances, grooming products and all things grocery and shopping. In addition to translating our expert research into consumer-friendly ratings reports, Tahnee spends her time helping consumers make better-informed purchase decisions on all manner of consumer goods and services, while highlighting the best deals and anything you need to be aware of.
Photo credit: Syda Productions, Shutterstock.com/ Aleksandar Karanov, Shutterstock.com.