Fact Checked
ALDI Lacura glows as best-rated face moisturiser for 3rd year in a row
In an era of argan oil, recovery serums, LED facials and balancing mists infused with Aloe and rosewater, let's take a second to remember the humble face moisturiser – the true hero to all these luxuries. In any skincare routine, moisturising is a must, helping skin feel hydrated and nourished. But while buying a face cream might sound simple, finding 'the one' will require some research and testing.
To find out which brands are keeping Aussie faces smooth and hydrated, and which are leaving them out to dry, we've asked more than 700 consumers for their feedback on the face moisturiser(s) they recently bought and used. Survey respondents rated brands on effectiveness, consistency, scent, packaging, value for money and overall satisfaction. Brands that received at least 30 responses are compared in our report.
Our latest ratings show ALDI Lacura is still 'pats down' the favourite face moisturiser for Aussie consumers for three years running! The budget brand cleared the board with five-star ratings in all categories, including overall satisfaction!
Best Face Moisturisers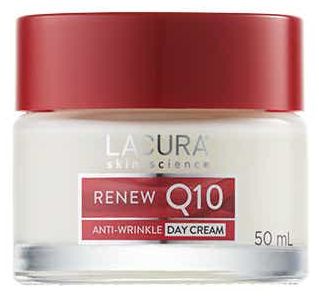 Here are the best face moisturiser brands in Australia, as rated by consumers in Canstar Blue's recent review:
ALDI Lacura
Nivea
L'Oréal
Olay
Dove
Sukin
Neutrogena
Cetaphil
ALDI Lacura continues to lead our face moisturiser ratings, having received the only five-star review for overall satisfaction and full marks in all other categories. Most of the other brands rated this year scored four stars overall, except Neutrogena and Cetaphil which landed on three stars each for overall satisfaction. Notably, Nivea was the only other brand to score a five-star rating in any category, namely for scent.
What to consider when buying face moisturiser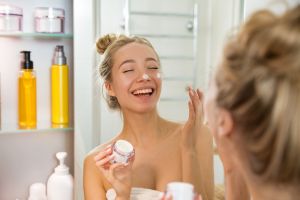 Aside from finding out which brands are keeping Aussies happy ─ our survey identified what consumers considered to be most important when choosing what to buy:
Effectiveness: 32%
Consistency: 28%
Value for money: 22%
Scent: 10%
Packaging: 9%
Our survey also revealed the following insights:
Effectiveness
Effectiveness is the main factor driving customer satisfaction. Moisturisers are aimed to be hydrating and nourishing to the skin, and if the product you're using isn't doing its job, then it may not be worth your time. There are many brands flooding the supermarket shelves, making it easy to switch to something else if one brand doesn't cut it.
Although, it's still worth doing your homework on which face moisturiser might suit you best. Nearly one in five survey respondents (17%) said they researched which product they should be using for their skin type. Plus, 38% of consumers have tried multiple products to find the one that works best for them.
ALDI's Lacura skincare range was rated five stars for effectiveness. Nivea, L'Oréal, Olay and Dove followed behind on four stars, while Sukin, Neutrogena, and Cetaphil rounded up the scores on three stars.
Consistency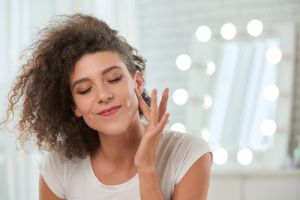 Most people don't have all day to wait around for their moisturiser to absorb into their skin, so having a product that's quick to absorb and easy to rub in is key. Generally, brands provide different types of face moisturisers, from creams to oils, which have different consistencies, so you can choose what you prefer most. Our survey found that 62% of respondents last purchased a cream, followed by lotion (27%), gel (7%) and oil (2%).
ALDI Lacura steamed ahead once again for consistency, achieving five stars, while most other brands landed on four stars. The only exception was Cetaphil, which got three stars.
Value for money
Value for money is the third biggest factor impacting customer satisfaction. This makes sense considering that majority of Australians apply face moisturiser once a day (51%) or multiple times a day (33%). Similar to last year, our research revealed that close to a fifth (19%) of consumers prefer using supermarket or pharmacy brands over the more expensive specialty brands. This goes to prove budget-friendly options can still get the job done.
Shoppers found ALDI Lacura to offer the best bang for buck, scoring it five stars for value for money. Most other brands landed on four stars, except for Neutrogena and Cetaphil, which ended on three stars.
Scent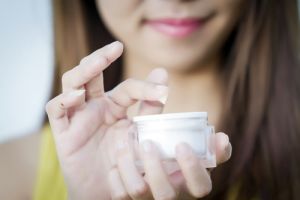 Brands typically offer a variety of scents, as well as scent-free options, which may be ideal for those with sensitive skin. Our survey found that nearly one in four adults (24%) generally prefer using fragrance-free moisturisers. So, whatever smell you prefer, or if it's none at all, there is one that's just right for you.
ALDI Lacura and Nivea earned rosy five-star reviews for scent, placing ahead of L'Oréal, Olay, Dove and Sukin on four stars. Neutrogena and Cetaphil ranked behind on three stars.
Packaging
Packaging doesn't impact the end result, but it can affect the overall experience. A product that's well designed might help in the application process, so you're not left with moisturiser on your clothes or the floor. Typically, face moisturisers come in all shapes and sizes, so you can shop around to find one that you like best.
Making it six out of six, ALDI Lacura again earned full marks for packaging. The majority of the remaining brands achieved four stars, except for Neutrogena and Cetaphil which landed on three stars each.
Which face moisturiser is best for me?
No matter what type of skin you have, we could all benefit from having the right face moisturiser in our beauty arsenal. Our ratings show consecutive winner ALDI Lacura is pretty hard to beat, achieving a perfect score across the board as well as for overall satisfaction. Nivea also seems to be worth sniffing out, having rated five stars for scent.
If there's anything everyone can agree on, it's the importance of a good face moisturiser. Who can say no to the jack-of-all-trades of the beauty world? It helps prevent dryness, slows the signs of ageing, fights stubborn acne, protects your skin from the harsh Australian sun and provides sweet smooth relief for sensitive skin. At least, that's what we're told!
With this in mind, we hope our face moisturiser review has proved useful in helping you find a brand to try next!
About the author of this page
This report was written by Canstar Blue's home & lifestyle journalist, Tahnee-Jae Lopez-Vito. She's an expert on household appliances, grooming products and all things grocery and shopping. In addition to translating our expert research into consumer-friendly ratings reports, Tahnee spends her time helping consumers make better-informed purchase decisions on all manner of consumer goods and services, while highlighting the best deals and anything you need to be aware of.
Picture credits: Artem Varnitsin / Shutterstock.com, Aleksandra Suzi / Shutterstock.com, Dragon Images / Shutterstock.com, TuiPhotoEngineer / Shutterstock.com, wavebreakmedia / Shutterstock.com