Braun and Philips a cut above the rest in beard trimmer ratings
Let's face it – getting that perfectly-manicured beard isn't easy, but one step you can take to beard perfection is investing in a good beard trimmer. Beard trimmers have exploded in popularity in recent years – no clues as to guessing why. Many companies have had to stand up and take notice, and now the market is saturated with something out there for just about everyone. So, which brand is best for beard-trimming perfection?
To find out, we've surveyed hundreds of Australians who have recently bought or received a new beard trimmer and asked them to rate it based on a number of important variables, including performance & reliability, value for money, ease of use and the like. Our aim is to give you as much information as we can about the compared brands so you can make an informed purchase decision when you head to your beard trimmer shop of choice!
Five major brands have featured in these ratings, but only Braun and Philips got top marks for overall customer satisfaction. In fact, both brands scored five-star reviews in most other research categories. This is what we found.
Best-Rated Beard Trimmers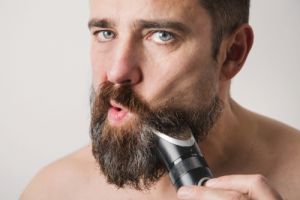 Canstar Blue's 2019 beard trimmers review saw five brands compared, rated in the following order for overall satisfaction:
Braun & Philips
Wahl
Remington
Kmart
Wahl and Remington got four stars for overall satisfaction, while Kmart was rated three stars overall. Other notable results include Braun and Remington receiving five stars on performance & reliability. In addition, Philips and Wahl got five stars on value for money. For ease of use, top marks went to Braun and Philips, while for comfort, Braun, Philips and Wahl all earned top marks.
Braun & Philips replace Wahl at the top of the ratings table after it had dominated for the last two years.
Read on for an overview of what each brand has to offer.
Top Beard Trimmer Brands
Braun

Braun has come to the table – or sink – as a serious contender in the beard trimmer battle. Perhaps its standout trimmer comes in the form of the BT7040. It seems to offer great value-for-money at $159.99 RRP, and has a suite of usability features to make beard trimming easier. Between the two combs, you can cut from 0.5mm up to 20mm for a precise cut, and its easily removable combs are a boon for quick trimming. It goes cordless with a fully charged battery lasting 100 minutes. It's also fully washable and comes with the Gillette Fusion5 ProGlide razor for a clean shave neck. Show how brawny your jaw can be with the Braun beard trimmer.
There are a number of other options within Braun's line up, starting from just $69. Braun rated five stars for overall satisfaction in our review. It also received top marks on performance & reliability, ease of use and comfort, plus four stars on value for money. Its range includes:
Braun All-In-One Trimmer MGK7021 (10-in-1 trimmer): $169 RRP
Braun Beard Trimmer BT7040: $159.99 RRP
Braun Multi-Grooming Kit MGK3080 (8-in-1 trimmer): $129 RRP
Braun Beard Trimmer BT5070: $89 RRP
Braun All-In-One Trimmer MGK3021 (6-in-1 trimmer): $69 RRP
Philips

Dutch electronics giant Philips goes to show that Holland isn't all just tulips, clogs and windmills – it can also produce a quality beard trimmer. Like its shaver series, Philips beard trimmers are varied in price, generally trending towards the mid-range segment. They start at about $40 and work their way up to around $200. The standout trimmer in the line-up is perhaps the 9000 Series. Its most standout features are its laser guide for the most sculpted beard this side of the dyke, and a 'zoom wheel' to precisely cut to your desired beard length. These features make for a beard trimmer that's excellent value for money.
Most of the Philips beard trimmers come in a kit with two combs and a cleaning brush. Philips scored five stars for overall customer satisfaction, as well as value for money, ease of use and comfort. It received four stars on performance & reliability. The range features:
Philips Beardtrimmer Series 9000 BT9297 Beard Trimmer: $199 RRP
Philips Beardtrimmer Series 7000 BT7220 Vacuum Beard Trimmer: $169 RRP
Philips Beardtrimmer Series 5000 BT5205 Stubble Trimmer: $89.95 RRP
Philips Beardtrimmer Series 3000 BT3216 Beard Trimmer: $59.95 RRP
Philips Beardtrimmer Series 1000 BT1216 Beard Trimmer: $39.95 RRP
Wahl

Wahl offers a very comprehensive range of beard trimmers sure to suit a lot of budgets. Overall, you can expect to pay anywhere between $20 and $200 for a Wahl beard trimmer, and it's essentially a case of 'you get what you pay for'. Take for example the Lithium ion, Stainless Steel trimmer. It contains, as Wahl claims, 20 times the torque compared to its standard trimmer and a four-hour run time. Plus, it has a handy 'one-minute quick charge' and is finished in an attractive coloured stainless steel to top it off. This is just one of the high-end models from Wahl.
Wahl rated four stars for overall customer satisfaction in our 2019 review, with four stars in two other research categories, too. The exceptions were value for money and comfort where it earned five stars. Wahl's range includes the following models:
Wahl Lithium Ion Stainless Steel Gold Trimmer (Limited Edition): $199.99 RRP
Wahl Stainless Steel Lithium Ion Beard Trimmer (Slate): $179.95 RRP
Wahl Total Beard Lithium ion Beard Trimmer: $159.95 RRP
Wahl Multi Groom Rechargeable Trimmer: $49.95 RRP
Wahl Battery Trimmer (Red): $19.95 RRP
Remington

Remington has become synonymous with personal grooming and haircare, and its smart line of beard trimmers is nothing to be sneezed at, either. Remington's range is an interesting one that varies in price. Overall, you can expect models to cost from around $40 to $150. Models include one made specifically for designer stubble (think David Beckham or Jason Statham) and one that has a vacuum for a no-mess experience.
The standout in the range though is perhaps the 'Beard Boss Pro' model. It has an adjustable zoom wheel that extends up to 35mm and is rated for a 120-minute run time. It also has titanium coated blades with three adjustable combs for both beards and stubble, so you can nail both the lumberjack and 'Professional UK soccer player' look. Remington has entered the race with some interesting beard trimmers. Remington achieved four stars for overall customer satisfaction this year, but was one of the standout brands for performance & reliability with a five-star review. It was a mixture of four and three stars in all other areas. The range includes:
Remington Beard Boss Pro Beard Kit MB4045AU: $149.95 RRP
Remington Barber's Best Beard Trimmer MB4850AU: $79.95 RRP
Remington Vac Trim Beard Trimmer MB6850AU: $75.95 RRP
Remington Barber's Best Beard Trimming Kit MB4131AU: $49.95 RRP
Remington Lithium All-In-One Beard Trimmer MB6125AU: $39.95 RRP
Kmart

Kmart may be better-known for its kitschy homewares, but it also produces a small range of grooming products, beard trimmers included. It offers a couple of trimmer sets including a personal grooming tool that can trim facial hair, taking care of your beard. This tool also takes care of ears and other hairy areas. It costs $19 and comes with five interchangeable combs. It's stated to run for approximately 45 minutes with an eight-hour charging time. There is not much word on how close of a trim you can get, but for $19, it's a harmless investment.
Another option is Kmart's 10-piece trimmer set, which can also shape your eyebrows. Its four individual guide combs are stated to offer 3mm, 6mm, 9mm and 12mm trims. Kmart was rated three stars overall and for all other research categories, including performance & reliability, value for money, ease of use and comfort. Kmart's range consists of the following two models:
Kmart 10-Piece Personal Trimmer Set: $19 RRP
Kmart Personal Trimmer Set: $19 RRP
Other Brands
The brands in our ratings might be a good starting point when you are searching for a new beard trimmer but there are also other brands that may be worth considering. While they may not have received the minimum sample size to be included in our 2019 beard trimmer review, they've featured in previous ratings and are still worthy of consideration.
Panasonic

When Panasonic comes to mind you probably associate the brand more with big TVs than beard trimmers but the fact is it manufactures both and in fact has a large range of beard trimmers. Prices start at around the $40 mark and this affords basic functionality with wet and dry capabilities. Prices quickly exceed $100, but these models provide over 15 individual trim settings, cordless functionality, LED displays and more. Many models come with snap-on attachments for apparently easy grooming for the lumberjacks or hipsters out there.
VS Sassoon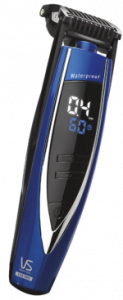 Most famed for women's hair products, VS Sassoon also has a large array of male grooming products, and comes to the beard trimming game with a strong list of contenders. The great thing is it has a large range of prices to suit a lot of budgets, from around $30 to nearly $300, though a lot can be found cheaper. The most standout model is the 'Beard Designer', which is interesting in that it's one of the only rotary beard trimmers out there, with three trimming blades, which VS Sassoon claims cuts "two times faster, with five million cutting actions a minute". So, it's sure to make light work of your beard. It's able to be used in the shower, and has a 40-minute runtime before it needs charging. It also has an impressive cutting range from 0.4mm to 12mm, so you can get that designer stubble look with ease. VS Sassoon's models may sit generally in the higher price ranges, but what they do offer is impressive.
What features should I look out for in a beard trimmer?
Often, buying a beard trimmer is more than a necessity for lumberjacks; it's a social statement and a trendy item. Close to a third (29%) of survey respondents said they purchased one because they are trendy and 24% said they bought one to stimulate hair growth, even though just 23% use theirs every day. There are a few key features you'll need to pay attention to when buying a beard trimmer. They include:
Performance (i.e. blade precision and motor quality)
Practicality (i.e. battery life)
Ease of use and cleaning features
If you've lined up a beard trimmer that ticks all these boxes along with your budget, then you my friend, are about to have a new companion.
Performance and comfort
You will no doubt want a beard trimmer that's comfortable on your face. That's why choosing a beard trimmer with a quality motor and blades is really important. Look for blades made out of stainless steel at least, with an adequate motor that won't leave you hacking at your face. Blade quality – and the closeness of shave you will receive – also refers to adjustability, because a quality beard trimmer will have fine-tuned adjustments so you can go from stubble manicuring to 'loose ends beard trimming' with ease. Generally, the mantra of 'buy the best you can afford' works here.
Practicality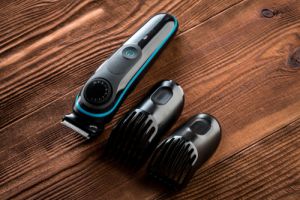 It's no use buying a beard trimmer if you can't stand to use the thing. While lumberjacks of yesteryear likely did away with trimming their beards, the modern man still desires to have a manicured beard. It has become a bit like cultivating a garden really. As such, look for features such as lithium-ion batteries that provide great charge times. Also look out for docks that provide quick charge times, and 'ultra-fast' one-shave charging times.
Besides the battery tech, beard trimmers should deliver a variety of safety guards and adjustability to fine-tune your bearded needs. Guards not only allow you to select length-of-cut, they also help protect your skin from the oft-hot shaving blades themselves. These practical aspects will likely be the most important elements in ensuring your beard trimming experience remains at least somewhat pleasant.
Easy to use and easy-clean features
There isn't much rocket science involved with beard trimmers, so you should expect one that's at least easy to use. If it isn't, you probably won't enjoy using it, or get the results you'd like. Plus, after you've finished reigning in your luscious beard, it's handy to be able to clean it easily so you can continue about your day being generally awesome. Quality beard trimmers have easily-removable cutting heads and guards, so you can simply wash them after a single use. Beard trimmers often go one further and are waterproof, or at least able to be rinsed under the tap. Easy-clean features will also make your overall beard-trimming experience more pleasant, and proper cleaning can extend the life of your trimmer.
How do I maintain my beard trimmer?
Beard trimmers vastly benefit from proper maintenance. And like anything that cuts, taking care of the blades is most important, though overall maintenance can have your beard trimmer performing better for longer. There are three main aspects to maintaining your beard trimmer blades – they are:
Regularly oiling and lubricating
Brushing and cleaning
Removing build-up and disinfecting
Regularly oiling and lubricating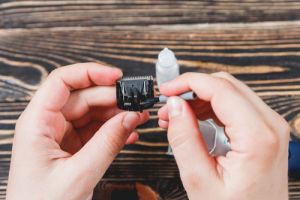 Applying oil to your blades before use will ensure that they keep on trucking, and performing at an optimal level. Without oil, the blades are more likely to seize up. Luckily though, any decent beard trimmer should have a small bottle included, but in any case, blade oil can be found for around $10 or less. Simply put a drop in either corner of the blade body, and a drop in the centre.
Similar to oiling your blades, lubricating inactive blades also goes a long way in ensuring their longevity. If you're not a regular beard-trimming artisan, lubing up rarely-used blades can ensure their long-term performance. Lubricant is a bit more 'heavy-duty' than oil and for rarely-used blades, it's a godsend. Lubricate your blades before putting the trimmer to your face; this is a proactive way to ensure you get the best from your blades.
Brushing and cleaning
It may seem pedantic, but cleaning off the hair from your trimmer after every use can really ensure its long-term survival. Many grooming kits contain a brush for easy cleaning but otherwise, a toothbrush can work well. Hint: Don't use toothpaste. Not only is leftover hair – even if it's yours – a bit off-putting, hair left on your trimmer could clog up your blades and make them less effective in the long run. So, taking a couple minutes post-trim to clean your beard trimmer can go a long way in getting the most from your blades.
Removing build-up and disinfecting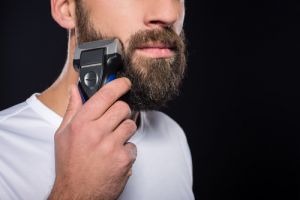 Every-so-often, it's worth taking the time to remove build-up in your blades. Over time, it's inevitable that hair and even skin gets caught up in your blades. About three times a year, it can be worth giving your trimmer the once over, taking the time to remove as much build-up as possible. This will ensure – like with most other maintenance – that your blades' performance is not compromised. After this more thorough cleaning, it pays to oil the blades; this will again do a world of good.
Aside from this, it's good to disinfect your trimmer's blades using commonly-found blade spray. You may have seen the barber do this, but it's not just for show. Even disinfecting your own personal trimmer is good practice for hygiene. Spray every few trims to ensure you're not subjecting your beard to a germy nightmare.
Beard trimmers: Are they up to the cut?
Beard trimmers have soared in popularity in recent years as many men have realised that having a beard doesn't rid you of your grooming woes. If it's time to neaten up that beard, or if it's time to get that five o'clock shadow look, then a beard trimmer could be a great investment. If it's fine-tuned trimming you want as opposed to all-out shaving, then a beard trimmer can be the pick. The five brands listed in our customer ratings could be a great starting point, as all offer a great range with generally good value for money, with Braun and Philips edging out the others. No matter what your prowess is with facial hair, a beard trimmer could be a great weapon in your arsenal.
Photo Credit: Mahony/shutterstock.com, Stas Malyarevsky/shutterstock.com, Beykov Maksim/shutterstock.com, VGstockstudio/shutterstock.com