Cetaphil cleans up best in body wash ratings
Showers aren't just for singing while imitating dramatic music videos in our heads. It's also a time to lather up your favourite body wash, helping your skin feel softer and smell a whole lot better. Plus, there's an exciting variety of shower gels, creams, oils, and extra exfoliating and moisturising formulas out there. And let's not even start on the wide range of scents.
In the second year of our body wash ratings, Canstar Blue has surveyed more than 1,700 Aussies to find out which brands are scrubbing up best – and which just stink! Brands were rated on their effectiveness, feel on skin, consistency, smell, packaging, value for money and overall satisfaction. The feedback we've received is reflected by the star ratings you see above.
While 16 brands made the cut, Cetaphil had a smooth win as the only brand to get five stars for overall satisfaction. It also earned five stars for feel on skin, and rated four stars on effectiveness, consistency, packaging and value for money. Although when it came to smell, the brand seemed to be a little on the nose with a score of three stars in this category.
Best-Rated Body Wash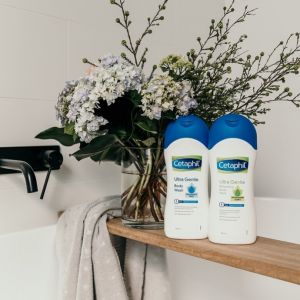 The 16 brands in our 2019 body wash review were rated in the following order for overall satisfaction:
1st Cetaphil
2nd Dove
3rd Aveeno
4th Nivea
5th QV
6th Lux
7th Thankyou
8th Dettol
9th Radox
10th Original Source
11th Palmolive
12th Johnson's
13th Lynx
14th Coles
15th ALDI Juliet
16th Sukin
Cetaphil is bathing in its first win, being the only brand to score five stars for overall satisfaction. Dove, Aveeno, Nivea, QV, Lux, Thankyou, Dettol, Radox, Original Source, Palmolive, Johnson's, Lynx and Coles all received four stars for overall satisfaction, while ALDI Juliet and Sukin had to settle for three stars apiece.
But that's not to say the other brands didn't manage to soak up some five-star ratings success this year. QV earned a win alongside Cetaphil when it comes to feel on skin, and again joined Dove with five stars for effectiveness. ALDI Juliet was the only brand to get five stars on value for money, similar to Thankyou in terms of packaging. Aveeno and Lux got five-star ratings for consistency, with Lux also receiving top marks on smell, alongside Original Source.
Now, let's look at what consumers found to be most important when buying body wash.
What to consider when buying body wash?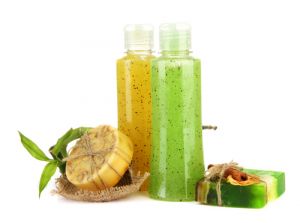 When it comes to body wash, there are several key factors to think about. Our survey identified the following drivers of satisfaction, listed in order of importance:
Feel on skin: 33%
Effectiveness: 18%
Value for money: 18%
Packaging: 13%
Consistency: 12%
Smell: 7%
Just before we unpack the above factors, this is what else our survey revealed:
Feel on skin
Body wash aims to clean your skin and in turn, helps leave it feeling soft. As it's typically used every day, it shouldn't make your skin dry by stripping off your natural oils or sting when you apply it. For different skin types – sensitive, dry or oily – you'll find specific options targeting these factors.
Cetaphil and QV received five stars for feel on skin, with majority of brands getting four stars, except for Original Source, Lynx, Coles, ALDI Juliet and Sukin which rated three stars.
Effectiveness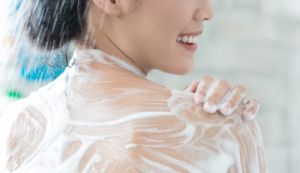 This year, effectiveness was rated as the second most important driver of satisfaction when it comes to body wash. Why bother with it if it's not doing the job? 48% of survey respondents said they've tried different brands and if our review is anything to go by, there are plenty of options in the pool of body washes. So, if one brand doesn't cut it, it's easy to switch.
Dove and QV scored the highest with five stars, although most brands received three stars while Cetaphil, Lux, Thankyou, Dettol and Radox recorded four stars.
Value for money
Getting good value for money is important for a product that's usually used every day. Our survey found that 14% of Aussies always buy the cheapest brand. Certain skin concerns might also influence whether a product is value for money, which can result in extra costs. For example, a quarter of shoppers (25%) head towards options with additional benefits, such as exfoliating and moisturising, while 15% buy a specific brand for sensitive skin.
ALDI Juliet was the only brand to get five stars for value for money, with the majority of brands receiving four stars. Aveeno, QV, Thankyou, Lynx and Sukin rated three stars.
Packaging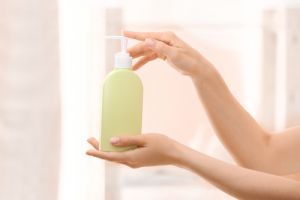 Packaging can make a difference to the overall experience of using body wash. While it doesn't directly affect the end result, having a bottle that's easy to hold, pour and use is a plus. Even one that suits the ascetic of your bathroom can make you buy one brand over another.
Thankyou was the only brand to receive a five-star rating for packaging, with most achieving four stars except Coles, ALDI Juliet and Sukin which got three stars.
Consistency
Body wash comes in a range of textures, so you'd want to find one that makes you want to lather up every time you shower or bathe. Whether you like formulas that are silky smooth or with exfoliating beads, there are different options out there. However, no one enjoys a consistency that feels lumpy or gritty.
Aveeno and Lux earned five stars for consistency, with most brands getting four stars except for Lynx, Coles, ALDI Juliet and Sukin on three stars.
Smell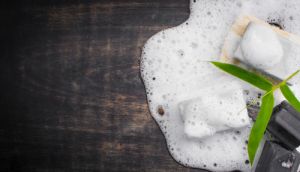 While smell was deemed the least important driver of satisfaction in this year's survey, 37% still said they like to try different scents/flavours of body wash. When asked which scent they most recently purchased, 38% of respondents indicated fruit, followed by floral (34%), vanilla (23%), honey (18%), unscented (16%), woody (10%), musk (8%) and coffee (4%).
Many brands offer a variety of fragrances for different scent preferences, so having the option to change it up from time to time – but being able to stick with the same brand – is a plus. After all, you're the only one who 'nose' what's best for you.
Lux and Original Source stood out with five-star ratings, followed by an even split between seven brands which got four stars and the remaining half were left on three stars.
We hope you've found this guide helpful! If your current body wash isn't up to standard, why not try one of the brands at the top of our ratings.
About the author of this page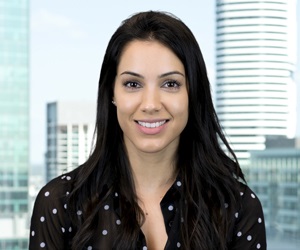 This report was written by Canstar Blue's Home & Lifestyle Content Lead, Megan Birot. She's an expert on household appliances, health & beauty products, as well as all things grocery and shopping. When she's not writing up our research-based ratings reports, Megan spends her time helping consumers make better purchase decisions, whether it's at the supermarket, other retailers, or online, highlighting the best deals and flagging anything you need to be aware of.
Picture credits: Africa Studio/shutterstock.com, TORWAISTUDIO/shutterstock.com, showcake/shutterstock.com