ghd makes waves in ratings for best hair stylers
Thankfully, bad hair days are now a thing of the past, thanks to the array of hair styling tools and gadgets available at our disposal. Whether you like it straight and sleek, wonderfully wavy, or are just trying to take yourself from drab to fab fast, there's a hair styler out there that can tame your tresses. But, which is best? Which hair tools can you give 'oomph' without the 'ouch' to your hair and wallet?
To find out, we surveyed over 300 Aussies for their feedback on electric hair styling tools (excluding hair straighteners and hot rollers) that they have purchased, or been given, in the last three years. Respondents were asked to compare and rate brands on factors including hair care, performance and reliability, ease of use, weight and size, value for money and overall satisfaction. Those which met the minimum required survey sample size of 30 responses are included in our ratings.
Our inaugural hair stylers review featured four popular brands, but only one was rated best – ghd! It scored five stars for overall satisfaction and the majority of categories.
Best Hair Stylers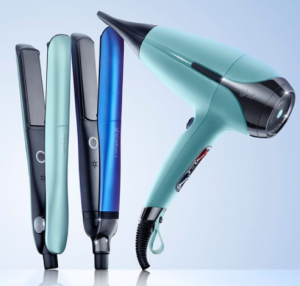 Here are the best brands for hair stylers in Australia, as rated by consumers in Canstar Blue's inaugural review:
ghd
Kmart
Remington
VS Sassoon
ghd straightened out the competition in our hair stylers review, as the only brand featured to receive a full endorsement from consumers for overall satisfaction, hair care, performance and reliability, ease of use and weight and size. It finished on a solid four stars for value for money.
Runner up, good ol' Kmart, managed to beat our ratings winner on value for money with five stars, as did Remington; although both brands landed on four stars and three stars for overall satisfaction respectively. VS Sassoon bottomed out on three stars in the majority of categories and overall.
Hair Stylers
ghd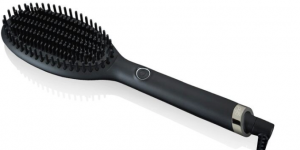 ghd stands for 'good hair day' and is probably best-known for its sleek and cleverly designed hair straighteners, sold in over 50,000 salons worldwide. ghd is a UK-based manufacturer of hair care products which launched back in 2001 and soon took over Australia and the world by storm with its innovative styling portfolio which includes straightening irons, hot brushes, hair dryers and various curlers, crimpers, as well as hair care products and more.
Additionally, the brand is a leader in the industry of hair science. It has labs in Cambridge where physicists, material scientists, product designers and hair specialists study the thermal manipulation of hair to engineer and test new ghd hair styling technology and products. As a result, ghd's models are skewed towards the higher end of the price scale, between $120 and $500 for multi styling sets. But, you can't put a price on quality, right? Nevertheless, here are some cheap models from ghd:
ghd Flight Travel Hair Dryer – $119 (RRP)*
ghd Glide Hot Brush – $221 (RRP)*
ghd Curve Classic Curl Tong – $242 (RRP)*
ghd Original IV Styler – $245 (RRP)*
ghd was the only brand to score five stars for overall satisfaction, hair care, performance and reliability, ease of use and weight and size. It got a solid four stars for value for money.

Kmart
Kmart needs no introduction. It's undoubtedly an Aussie favourite, thanks to its budget-friendly homewares, appliances, apparels and various other goodies exclusive to the department store chain (owned by Wesfarmers). Kmart has a small range of cheap and cheerful electric hair stylers and tools including curling irons, hair dryers, straighteners, hot brushes, haircut kits and other standard hair styling essentials and accessories like hot rollers, paddle and detangling hair brushes etc. Here are some models from the range:
Kmart Mini Hair Curler – $10 (RRP)*
Kmart Straightening Brush – $19 (RRP)*
Kmart Slimline LCD Hair Straightener – $20 (RRP)*
Kmart 2000W Hair Dryer – $20 (RRP)*
Kmart received five stars for value for money and four stars for overall satisfaction and the majority of categories, except for hair care where it landed on three stars.

Remington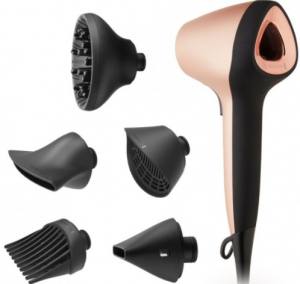 Remington promises to have all the right products and tools to elevate your style and capture your signature look. The brand has been in the business of manufacturing personal care products since 1937, and it remains one of the leading brand names for all things hair in Australia and worldwide. Remington provides a range of reasonably priced hair stylers, including hair dryers, straighteners, curling tongs and wands, hot rollers and more. Here are some models from the Remington range:
Remington Volume Plus Air Styler AS500AU – $24 (RRP)*
Remington Smooth Finish Straightener S3505AU – $29.95 (RRP)*
Remington Infinite Protect Curling Tong Champagne CI8605AU – $69.95 (RRP)*
Remington AIR3D Plus Hair Dryer – $179 (RRP)*
Remington got top marks for value for money, but landed on three stars overall. It did manage to get a solid four-star rating for hair care, ease of use, weight and size and performance and reliability.

VS Sassoon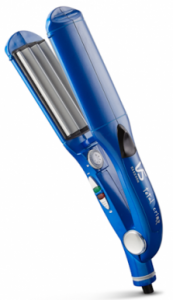 VS Sassoon's range of hair styling tools for men and women was built around the philosophy of empowering people to recreate salon professional results at home. The brand pairs the expertise of late world-renowned hairstylist Vidal Sassoon, with innovative technologies to bring out quality, affordable hair styling and grooming products. These include hair dryers, clippers, electric shavers, hair straighteners, curling tons and irons, as well as hot rollers and more. VS Sassoon offers products in all price brackets and some models from the range include:
VS Sassoon Total Style – $49.95 (RRP)*
Miss VS Total Crimp – $42.95 (RRP)*
VS Sassoon Elegance Straighten and Smooth – $49.95 (RRP)*
VS Sassoon Expert Turbo Dryer – $54.95 (RRP)*
VS Sassoon rounded out the results with four stars for performance and weight and size, but finished on three stars for overall satisfaction and the remaining categories.

Which hair styler should I buy?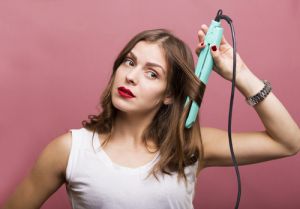 This will depend on your hair type and preferred hair style(s), as well as your budget. If you value versatility, look for double-duty hair styling tools like straighteners which can be used to straighten, curl and wave hair. Hot brushes and blow dryers are also multi-purpose and can help achieve various hair styles seamlessly. Alternatively, you could aim for a multi styler which can do almost anything! On the other hand, curlers and crimpers are usually limited to their unique function. To give you an idea of the options available, here are the types of hair stylers consumers in our survey had recently purchased (excluding hair straighteners):
Curling tong/wand: 25%
Crimper/curling iron: 23%
Multi-purpose styler: 20%
Hot brush:18%
Once you have an idea on the type of tool you need, you should work out your price range. Our survey found that respondents spend on average $98 on a new hair styler. How much you're willing to spend yourself however, is up to you. Luckily, there's a range of budget, mid-range and high-end options available on the market, so finding a hair tool for your style and budget shouldn't be too hard. Lastly, if you're still unsure, keep our review in mind when shopping and comparing models and if in doubt head to your nearest hair salon for professional advice.
About the author of this page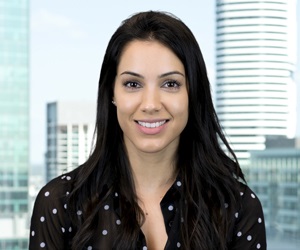 This report was written by Canstar Blue's Home & Lifestyle Content Lead, Megan Birot. She's an expert on household appliances, health & beauty products, as well as all things grocery and shopping. When she's not writing up our research-based ratings reports, Megan spends her time helping consumers make better purchase decisions, whether it's at the supermarket, other retailers, or online, highlighting the best deals and flagging anything you need to be aware of.
Picture credits: Tinatin/ Shutterstock.com.
*Prices taken from respective retailers and current as of May 2020.