Natures Organics Fruits scrubs up best in conditioner ratings
Wash, rinse and repeat! Let's get back to the basics – none of that argan oil, hair masks and volume sprays – conditioners are one of the traditional ways to help soften, volumise, nourish and repair your hair. We all want that healthy hair glow but we know it's a scary place in the hair care aisle of your supermarket, with so many conditioner bottles flooding the shelves. So, which brand can you trust?
This is where Canstar Blue aims to give you a helping hand, surveying thousands of households across the country to find which conditioner is keeping Aussies happy. Brands were rated on several factors, including effectiveness, scent, packaging design and value for money. Asking the people that have used these products before should help you decide which works best for your preferences and budget.
While 15 brands achieved the minimum sample size to be included this year, only one brand emerged as the overall winner in our customer satisfaction ratings for hair conditioner – Natures Organics Fruits. Replacing last year's winner Sunsilk, Natures Organics Fruits received five stars for overall satisfaction and value for money, along with four stars for effectiveness, scent and packaging design.
Best-Rated Conditioner
The 15 brands in our 2019 conditioner review were rated in the following order for overall customer satisfaction:
1st Natures Organics Fruits
2nd Sunsilk
3rd Ogx
4th L'Oreal
5th Organic Care
6th Dove
7th Herbal Essences
8th Pantene
9th Palmolive
10th Tresemme
11th Sukin
12th Head & Shoulders
13th Schwarzkopf
14th Garnier
15th ALDI Hair Tresses
While Natures Organics Fruits claimed the top spot, Sunsilk, Ogx, L'Oreal, Organic Care, Dove, Herbal Essences, Pantene, Palmolive, Tresemme and Sukin all received four stars for overall satisfaction, while Head & Shoulders, Schwarzkopf, Garnier and ALDI Hair Tresses were left with three stars apiece.
It's hard to please Aussie consumers in the hair department, with only three other brands achieving five stars in other categories. Sunsilk and Ogx were the only two to get top marks on effectiveness, with Ogx also securing five stars on scent – the only brand to do so. Dove was the only brand to get the top result for packaging design.
What to consider when buying conditioner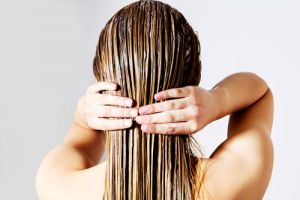 Our survey also identified the following drivers of satisfaction when it comes to buying conditioner, listed in order of importance:
Effectiveness: 59%
Value for money: 17%
Scent: 13%
Packaging design: 10%
In addition, our survey revealed the following insights:
Effectiveness
While shampoo washes away the dirt and grime, conditioner is aimed to moisturise your hair and leave it feeling soft and silky, which makes its effectiveness a big factor in which brand you end up using in the shower. If our ratings are of any indication, there is plenty of choice in the market, making it easy to switch if one brand doesn't cut it.
Sunsilk and Ogx were the only two brands to receive five stars for effectiveness, while most others got four stars. Schwarzkopf, Garnier and ALDI Hair Tresses were left with three stars apiece.
Value for money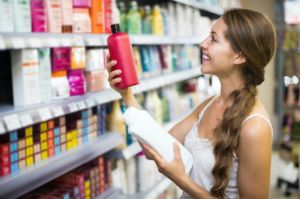 Getting good value for money is important, particularly if you're washing your hair multiple times a week. Our survey found that 24% of consumers use a specific type of conditioner for their hair type, while 12% use a specific type for coloured hair, which might have an additional cost. Only one in ten (9%) said they buy the cheapest brand of conditioner. That isn't to say that cheap brands are a flop, but it's something you might like to keep in mind.
Natures Organics Fruits was the only brand to achieve five stars on value for money. Sunsilk, L'Oréal, Organic Care, Dove, Palmolive, Tresemme and Sukin scored four stars, while the rest were rated three stars.
Scent
Don't you just love the smell of fresh mint or green tea and cucumber? Perhaps coconut and lime? If not, never fear as each brand boasts a wide range of flavours to tickle your nose buds and make the hair wash experience that much better. While a scent doesn't affect the end result of your hair, it might help keep you smelling fresh throughout the day.
It was tough for conditioner brands to win over customers in this category. Only one brand was rated five stars for scent – Ogx, with the majority of brands scoring four stars, while L'Oreal, Tresemme, Head & Shoulders, Schwarzkopf and ALDI Hair Tresses were rated three stars.
Packaging design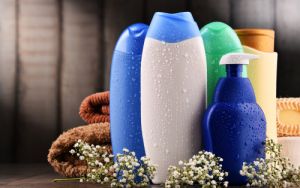 Last but not least – packaging design. While it might not be the most important factor, it's one that can make you buy one brand over another. Maybe it's in your favourite colour or it has an easy to hold and pour bottle design. All of this can certainly help with your hair washing routine, and in turn make you stick to that brand. One in four (28%) Aussies always buy the same brand of conditioner and maybe, for some, it's because of the packaging design.
The only five-star review in this category goes to Dove, with Pantene, Tresemme, Head & Shoulders, Schwarzkopf, Garnier and ALDI Hair Tresses rated three stars, with all remaining brands securing four stars.
Which conditioner should I buy?
The conditioner you buy will ultimately come down to your hair type and budget. Beautiful hair is not always easy to achieve, but perhaps switching brands might help, as while one product might work wonders for a particular hair type it might not do the same job for someone else. A conditioner that leaves your hair feeling soft is its primary goal, so if you're not happy with what you're using, there's plenty of options out there if our ratings are of any indication. We hope you've found this guide helpful and will finally see the end of bad hair days!
About the author of this page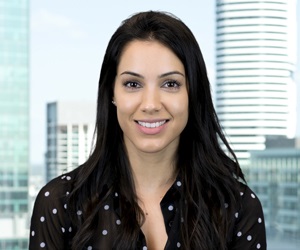 This report was written by Canstar Blue's Home & Lifestyle Content Lead, Megan Birot. She's an expert on household appliances, health & beauty products, as well as all things grocery and shopping. When she's not writing up our research-based ratings reports, Megan spends her time helping consumers make better purchase decisions, whether it's at the supermarket, other retailers, or online, highlighting the best deals and flagging anything you need to be aware of.
Picture credits: B-D-S Piotr Marcinski/shutterstock.com, Iakov Filimonov/shutterstock.com, monticello/shutterstock.com