Fact Checked
Natures Organics Fruits shines as best-rated conditioner for 2nd year in a row
Wash, rinse and repeat! Let's get back to the basics – none of that argan oil, hair masks and volume sprays – conditioners are one of the traditional ways to help soften, volumise, nourish and repair your beautiful hair. We all want that healthy hair glow, but we know the haircare aisle can get a little confusing.
To help you get silky and smooth locks, we asked more than 1,600 Aussies for feedback on the conditioner they purchased and used in the last three months. They rated brands on effectiveness, consistency, scent, packaging design, value for money and overall satisfaction. Those which received at least 30 responses are compared in the ratings.
Since topping the list with its 'Fruits' range last year, Natures Organics got a hair-raising score once again − achieving five-star reviews in all categories!
Best Hair Conditioner Brands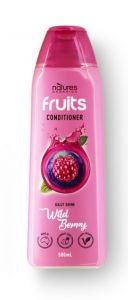 Here are the best hair conditioner brands in Australia, as rated by consumers in Canstar Blue's latest review:
Natures Organics Fruits
Organic Care
Sunsilk
Schwarzopf
Ogx
Herbal Essences
Dove
TRESemmé
Pantene
Garnier
Palmolive
Head & Shoulders
Sukin
L'Oreal
ALDI Natures Essence
Natures Organics Fruits topped our ratings with five-star reviews in all categories, including effectiveness, consistency, scent, packaging design, value for money and overall satisfaction. Sunsilk also got full marks for effectiveness and consistency, alongside Ogx.
All in all, most rated brands scored four stars for overall satisfaction, except L'Oreal and ALDI Natures Essence which rounded up the results on three stars.
What to consider when buying conditioner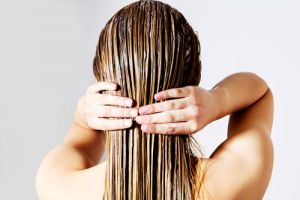 Which conditioner should you buy? Haircare can be a little tricky, especially when everyone's haircare routine demands something different. For example, a handful of our survey respondents said they suffer from an itchy scalp (12%) or have a problem with split ends (11%).
Our research found these following factors to be the most important when choosing what to buy, according to the Aussie consumers we surveyed:
Effectiveness: 28%
Consistency: 23%
Value for money: 18%
Packaging design: 16%
Scent: 15%
In addition, our survey revealed the following insights:
Effectiveness
While shampoo washes away the dirt and grime, conditioner is aimed to moisturise your hair and leave it feeling soft and silky, which makes its effectiveness a big factor in which brand you end up using in the shower. If our ratings are of any indication, there is plenty of choice in the market, making it easy to switch if one brand doesn't cut it.
Natures Organics Fruits and Sunsilk earned five-star reviews for effectiveness, while most other haircare brands landed on four stars. L'Oreal and ALDI Natures Essence got three stars.
Consistency
Hair conditioner formulation and consistency are both important to consider, to ensure you get the right kind of hair product for your individual needs. More than a quarter of survey respondents (26%) said they use a specific type of conditioner for their hair type
Natures Organics Fruits, Sunsilk and Ogx all got five stars for consistency, with most other brands scoring four stars. ALDI Natures Essence got three stars.
Value for money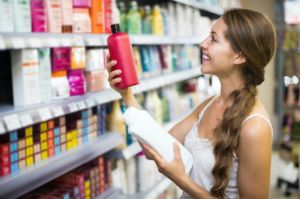 Getting good value for money is important, particularly if you're washing your hair multiple times a week. With 26% of people surveyed using a specific type of conditioner for their hair type, much like the 15% who buy a product suited for coloured hair or try to purchase products with certain ingredients (16%) ─ and all of this might come at an extra cost. Only one in ten (10%) said they buy the cheapest brand of conditioner. That isn't to say that cheap brands are a flop, but it's something you might like to keep in mind.
Compared to other categories, it seems consumers are harder to impress when it comes to value for money. Natures Organics Fruits was the only brand to get five stars on value, while all others got four and three stars.
Scent
Don't you just love the smell of fresh mint or green tea and cucumber? Perhaps coconut and lime? If not, there's still a wide range of other flavours to tickle your nose buds and make the hair wash experience that much better. While scent doesn't affect the end result of your hair, it might help keep you smelling fresh throughout the day.
Natures Organics Fruits finished in the lead once again, on five stars for scent. Many of the brands compared scored a four-star review. The only exceptions were Head & Shoulders, L'Oreal and ALDI Natures Essence which got three stars.
Packaging design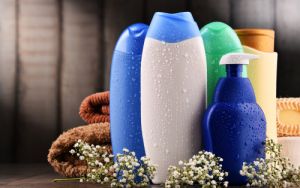 Last but not least – packaging design. While it might not be the most important factor, it's one that can make you buy one brand over another. Maybe it's in your favourite colour or it has an easy to hold and pour bottle design. This might end up making it your go-to, which might partly explain why 36% of those we surveyed buy the same brand of conditioner. Alternatively, almost a fifth (17%) try to buy ethical conditioner brands. In these cases, the company's values around using cruelty-free or natural ingredients, for example, typically extend to what's both in and outside the bottle.
Natures Organics Fruits also took the lead in packaging design, with majority of the remaining brands rating four stars. The only exception was ALDI Natures Essence, which got three stars.
Which conditioner should I buy?
The conditioner you buy will ultimately come down to your hair type and budget. Beautiful hair is not always easy to achieve, but perhaps switching brands might help, as while one product might work wonders for a particular hair type it might not do the same job for someone else. A conditioner that leaves your hair feeling soft is its primary goal, so if you're not happy with what you're using, there's plenty of options out there if our ratings are of any indication. We hope you've found this guide helpful and will finally see the end of bad hair days!
About the author of this page
This report was written by Canstar Blue's home & lifestyle journalist, Tahnee-Jae Lopez-Vito. She's an expert on household appliances, grooming products and all things grocery and shopping. In addition to translating our expert research into consumer-friendly ratings reports, Tahnee spends her time helping consumers make better-informed purchase decisions on all manner of consumer goods and services, while highlighting the best deals and anything you need to be aware of.
Picture credits: B-D-S Piotr Marcinski/Shutterstock.com, Iakov Filimonov/Shutterstock.com, monticello/Shutterstock.com.