Fact Checked
Sukin slides into first place in body moisturiser ratings
Having dry skin is the worst! It's not just in the winter time that our skin starts to feel the dryness, but also the sun, sand and salt during the summer months might have you reaching for some lotion. Body moisturisers are usually part of skincare routines all year-round, helping skin feel smooth and nourished from neck to toe. So, which brands provide that quality hydration action your skin is looking for? Well, that's the question our body moisturiser review is trying to smooth out.
To find out which brand is pumping out the best body moisturisers, Canstar Blue has surveyed nearly 1,000 Aussies across the country and sought their opinions on their most recent and used pick(s). Brands were rated on smell, consistency, effectiveness, value for money, packaging and overall satisfaction. Think of it as like asking your extended friends and family about their favourite products!
Out of the nine brands featured in our 2020 review, Sukin ranked the highest for overall satisfaction.
Best Body Moisturisers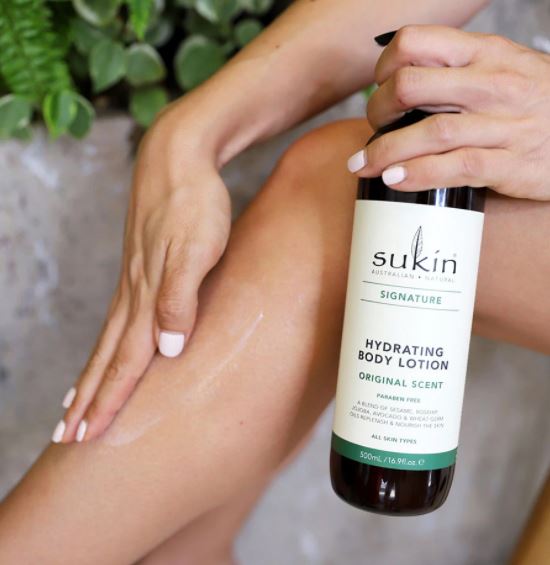 Here are the best brands of body moisturiser, as rated by consumers in Canstar Blue's latest review:
Sukin
Nivea
Vaseline
Redwin
Aveeno
Palmer's
Woolworths Essentials
Dove
Cetaphil
Sukin topped our body moisturiser ratings with five-star reviews for effectiveness, scent, packaging design, value for money and overall customer satisfaction. Nivea and Vaseline also managed to receive full marks for effectiveness, while Redwin got the only five-star rating for consistency, and also one for value for money.
Now, to help you decide which body moisturiser might be the best bet for you, let's assess each factor separately.
What to consider when buying body moisturiser
In addition to rating the best body moisturisers, survey respondents also gave us an insight into the main drivers of customer satisfaction:
Effectiveness: 29%
Consistency: 24%
Packaging: 18%
Value for money: 17%
Scent of product: 12%
Other results of note from our survey include:
Effectiveness
Effectiveness was the biggest factor in customer satisfaction. If a moisturiser isn't doing its job – that is moisturising your skin – why bother? If our ratings are of any indication, there's plenty of choice out there, making it easy to pick another brand. Our survey showed 41% of people have tried multiple brands to find one that works best for them.
Sukin, Nivea and Vaseline all earned a five-star rating for effectiveness, with most other brands landing on four stars. Cetaphil got three stars.
Consistency
Finding a moisturiser that is non-greasy and easy to absorb is also important. There are different types of moisturisers, including lotions, which are typically more lightweight, body butters that have a thicker consistency and creams that are in between the two. According to our survey, 51% of respondents last purchased a lotion, followed by cream (35%), butter (3%), gel (3%) and oil (2%).
Redwin was the only brand to score five stars for consistency, while most other brands rated four stars and Cetaphil three stars.
Packaging
Moisturisers come in all shapes and sizes, making packaging the third most important factor for survey respondents. While it might not directly impact the end result, a product that's well designed and easy to open can certainly help, especially once your hands become slippery from the cream itself.
Sukin was the only brand to receive a five-star rating on packaging, with most of the remaining brands landing on four stars. Cetaphil got three stars.
Scent of product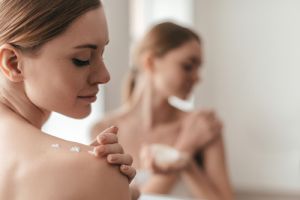 Scent is another factor that doesn't affect your skin directly, but instead, the overall experience. Most skincare products come in a range of fragrances for all types of preferences. Although 29% of survey respondents said they prefer using fragrance-free moisturisers. Typically, brands offer both scented and scent-free options.
Sukin was the only brand to earn five stars for smell, with Nivea, Vaseline, Palmer's and Dove on four stars. The rest all got three stars.
Value for money
Value for money is a major factor driving customer satisfaction. What's considered to be 'good value' depends on factors like budget, product type and skin concerns. Our survey also showed you don't need to spend an arm and a leg for the right body moisturiser, with almost a quarter of Aussies (22%) preferring supermarket or pharmacy brands over more expensive specialist options like Lush, Mecca Maxima and Body Shop.
Sukin and Redwin were the only two brands to achieve five stars on value for money. Nivea, Vaseline and Palmer's scored four stars, while the rest got three.
OK – body moisturiser isn't the most important purchase you'll ever make, but if you're spending your hard-earned cash on it, you deserve to get great quality and value for money. On that note, we hope our customer ratings provide a helping hand.
About the author of this page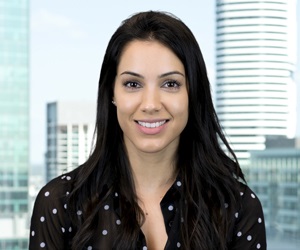 This report was written by Canstar Blue's Home & Lifestyle Content Lead, Megan Birot. She's an expert on household appliances, health & beauty products, as well as all things grocery and shopping. When she's not writing up our research-based ratings reports, Megan spends her time helping consumers make better purchase decisions, whether it's at the supermarket, other retailers, or online, highlighting the best deals and flagging anything you need to be aware of.
Image credits: Monkey Business Images/Shutterstock.com, G-Stock Studio/Shutterstock.com.