Fact Checked
Cloud Nine's straight win in hair straightener ratings for 2nd year in a row
Hair straighteners are a styling staple that many of us simply can't go without, but which is best for your precious hair? While some hair straighteners boast all sorts of technology, what really makes the difference between having a well-designed, reliable straightener, and burnt hair?
To find out, we've once again surveyed more than 700 Australian consumers about the hair straightener they have purchased (or been given) and used within the last three years. Brands were reviewed on performance and reliability, ease of use, hair care, weight and size, value for money and overall customer satisfaction. Those that received at least 30 responses are featured in our results. So, what did we find?
Cloud Nine continues to be a dream to use for many Aussies, with the brand rating best in several research areas ─ including overall satisfaction.
Best Hair Straighteners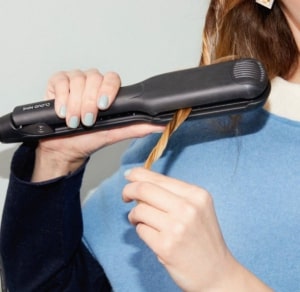 Here are the best hair straighteners in Australia, as rated by consumers in Canstar Blue's 2021 review:
Cloud Nine
ghd
VS Sassoon
Remington
Philips
Kmart
Dyson
BaByliss PRO
Cloud Nine maintained a straight lead after it rated best with a sleek five-star review for overall satisfaction, while most other brands achieved four stars. BaByliss PRO rounded up the results on three stars for overall satisfaction.
ghd popped up best for ease of use with five stars, as did Remington for weight and size. Philips similarly scored full marks for value for money.
Hair Straighteners
Cloud Nine

Cloud Nine sells a range of hair tools, from dryers to curling wands, with a number of irons also on offer. Cloud Nine's straighteners are said to be equipped with a MiCOM (MicroComputer) controlled heating system, which adjusts the temperature according to the thermal sensor's calculations. Combined with Ceramic Heat Element technology, you're promised to have an iron that provides an even temperature across the entire ceramic surface of the straightener. Additionally, the protective heat guard system helps protect surfaces and carpets from unnecessary burns.
The Cloud Nine hair straightener range includes:
Cloud Nine The Micro Iron: $155 RRP*
Cloud Nine The Touch Iron: $285 RRP*
Cloud Nine The Wide Iron: $340 RRP*
Cloud Nine The Original Iron Pro: $495 RRP*
Cloud Nine's Original Iron ($340 RRP*) is said to be the hair hero, with mineral-infused ceramic plates and temperature control for glossy, long-lasting results. You can select from five different temperature settings (100°C to 200°C) with a heat-up time of 20 seconds.
Cloud Nine impressed with  five-star reviews for hair care, performance & reliability, value for money and overall satisfaction. It got four stars for weight & size and ease of use.
ghd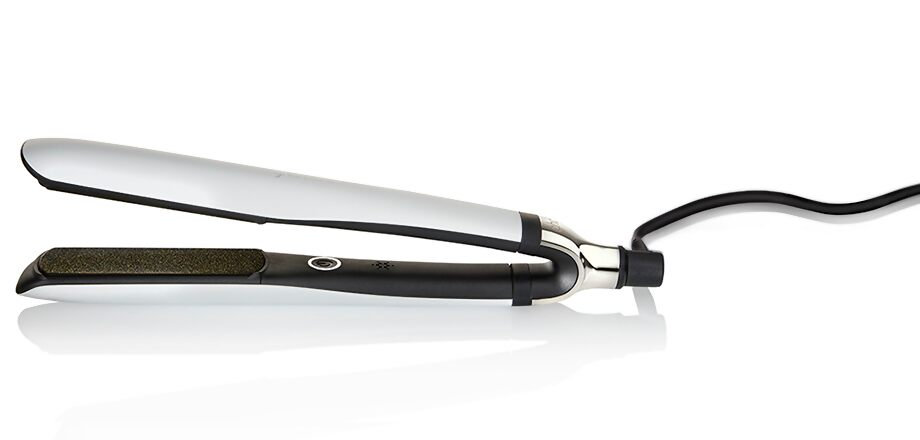 Standing for 'good hair day', ghd is a very popular brand of premium hair care products. It's a UK-based company offering a variety of hair styling tools, including hair straighteners, hair dryers, curlers and hair brushes. It was so well received that for its first two years in operation, the company apparently didn't even need to advertise because popularity spread so quickly through word of mouth and salon recommendations.
For hair straighteners, ghd offers ghd Gold which is a premium line known for dual-zone technology – two sensors that aim to maintain 185°C temperature from root to tip. The popular manufacturer also produces the ghd Max Wide Plate Styler to help Aussies tame longer and thicker hair, as well as the ghd Mini Styler for short hair and fringes. The brand is similarly famous for its limited-edition products, which generally target trending colours or designs.
Some hair straighteners in ghd's range include:
ghd The Original IV Styler: $215 RRP*
ghd Mini Styler: $280 RRP*
ghd Gold Styler: $290 RRP*
ghd Max Wide Plate Styler: $320 RRP*
ghd Platinum+ Styler (White): $350 RPR
Prices start at around $215 for the ghd Original IV styler and max out at $370 for certain models in the Platinum+ range.
ghd proved to be the best option for finding a straightener that's simple to handle, scoring five stars for ease of use. It achieved four stars for overall satisfaction and most of the remaining categories, except for value for money in which it got three stars.
VS Sassoon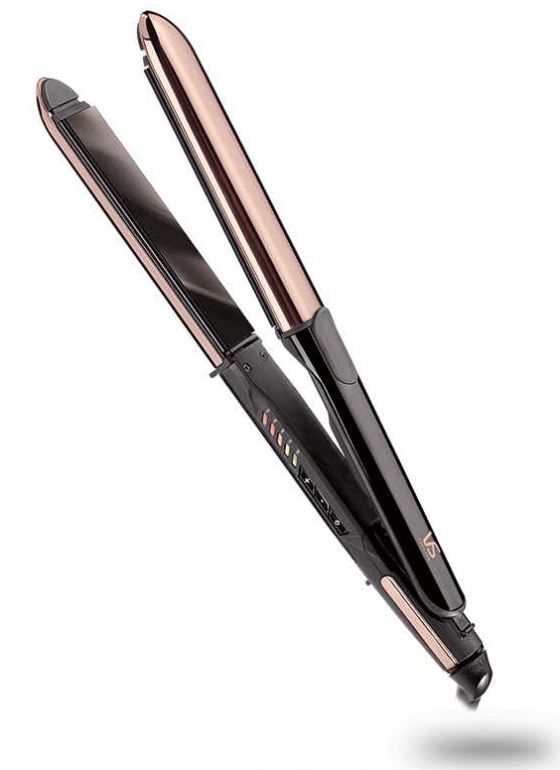 This brand of hair styling tools and products was created by one of the world's most famous hair stylists, Vidal Sassoon, creator of the bob haircut. VS Sassoon promises that it can provide a variety of hair care benefits with its range of hair straighteners, such as reducing static with the ceramic tourmaline plates and ionic conditioning in several of its models. Other common features include frizz control, steam straightening, ultra-fast heat up and wet to dry styling.
VS Sassoon's straighteners range mostly consists of flat irons, but the brand also offers the Frizz Defence Straightening Brush ($69.95 RRP*) and the Mini Straightening Brush ($29.95 RRP*).
Other hair straighteners available from VS Sassoon include:
VS Sassoon Pocket Rocket Straightener (VSS935A): $19.95 RRP*
VS Sassoon Keratin Protect Salon Straightener (VSLE2540A): $49.95 RRP*
VS Sassoon Wet & Dry Straightener (VSS327A): $54.95 RRP*
VS Sassoon Digital Sensor Straightener (VSS500A): $99.95 RRP*
VS Sassoon Straight & Curl Brilliance (VSS481A): $129.95 RRP*
VS Sassoon sticks out as one of the most affordable brands amongst some of the major manufacturers in the industry, staying true to its aim to help people 'create salon professional results at home'. The range usually costs between $20 and $130.
VS Sassoon achieved four stars in the majority of categories, such as performance & reliability, weight & size and overall satisfaction. It got three stars for hair care.
Remington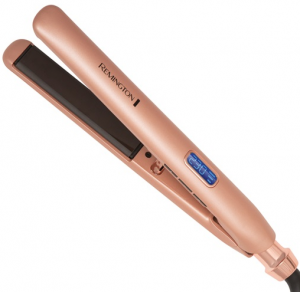 It may be difficult to believe how one of the world's most popular brands for items such as hair dryers, epilators, razors and hair stylers initially began as a firearms maker! But that's the case with Remington, a manufacturer which shot up in popularity since it started expanding and diversifying its range.
A couple of hair straighteners to consider are models from Remington's PROLUXE line-up. These are equipped with PROheat Sensor Technology, designed to ensure the hair tool continues to produce constant heat through your styling and supposedly helps you get 47% straighter hair in one swipe. Expect ceramic plates and variable heat settings. Remington also sells several straightening brushes, such as the Volume Up Straightening Brush ($79.95 RRP*) and Keratin & Argan Oil Nourish Straightening Brush ($79.95 RRP*). Prices for Remington's straighteners generally start around the $30 mark and go up to the $150 mark.
Some products include:
Remington Super Glide Ceramic Straightener (S5501AU): $39.95 RRP*
Remington Pro Ceramic Max Straightener (S5525AU): $59.95 RRP*
Remington Keratin & Argan Oil Nourish Straightener (S750AU): $69.95 RRP*
Remington Infinite Protect Straightener (S8605AU): $99.95 RRP*
Remington Curl & Straight Confidence (S6606AU): $149 (RRP)*
Remington PROLUXE Salon Straightener (S9100AU): $149.95 RRP*
Available across many retail stores in Australia, you'll find a wide variety of Remington hair straighteners for different hair types. Both flat irons and straightening brushes are sold.
Remington earned five stars for weight and size, plus four stars for performance & reliability, hair care, value for money, overall satisfaction and everywhere else.
Philips 
Known for its vast range of home electrical products, Philips produces both ceramic and titanium hair straighteners, balancing quality with value. Some of its hair straighteners are equipped with ionic conditioning, which is claimed to eliminate static, condition the hair and intensify the hair's glossiness with the charged negative ions.
The Philips MoistureProtect Straightener is also stated to use sensor technology to preserve the moisture balance of your hair by continuously analysing your hair and adjusting the temperature settings to ensure your locks stay hydrated. The brand claims this can protect up to 63% of your hair's natural moisture levels.
Hair straighteners available from Philips include:
Philips MoistureProtect Hair Straightener (HP8372/00): $139 RRP*
Philips Prestige Pro Straightener (HPS930/00): $149 RRP*
Expect to pay around the $150 mark for the Philips range.
Philips impressed with a five-star review for value for money, plus four stars for performance & reliability, hair care and overall satisfaction. It got three stars for ease of use and weight & size.
Kmart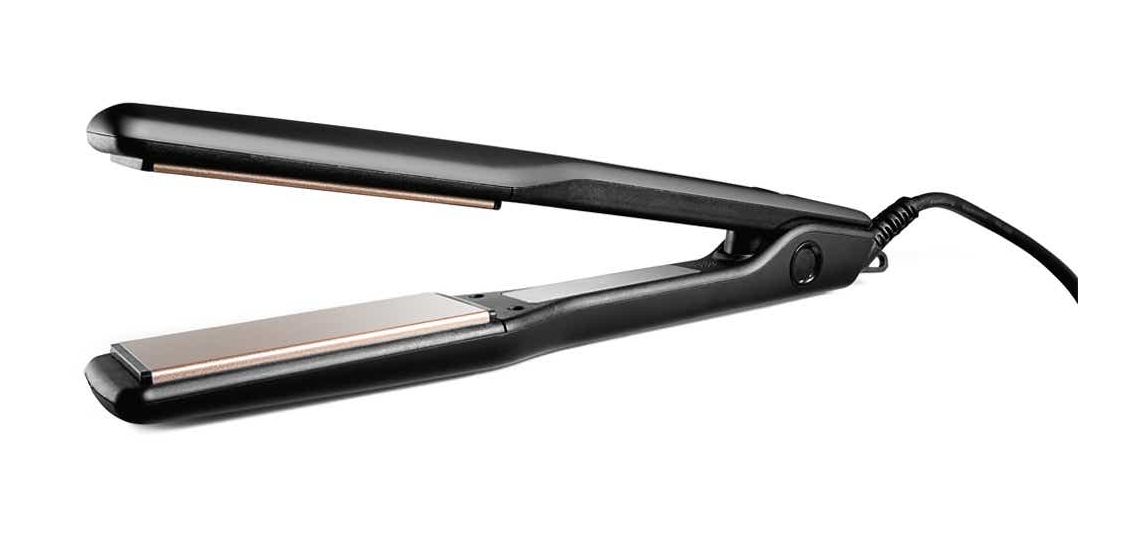 For those not keen on investing in a pricier model and just want the cheapest hair straightener out there, Kmart has several affordable options to choose from. The most basic model is currently the Kmart Hair Straightener, with ceramic coated plates. Another budget-friendly option under $20 is the Kmart Straightening Brush, which has a five-minute heat-up time, LED display, automatic off function and a swivel cord that can rotate 360°.
Alternatively, the most expensive hair straightener from the retail giant is the Kmart Wide Plate Straightener and is described to be especially suitable for people with thick hair. It features an LED touchscreen, auto-off function, floating ceramic plates and a wide plate design. The Kmart Hair Straightener is also stated to have a heat-up time of four minutes, which reaches up to 230℃.
Hair straighteners available from Kmart include:
Kmart Hair Straightener (White): $16 RRP*
Kmart Straightening Brush: $19 RRP*
Kmart Slimline LCD Hair Straightener: $20 RRP*
Kmart Wide Plate Straightener: $25 RRP*
Many Kmart products are claimed to be certified as compliant with relevant Australian electrical safety standards.
Kmart maintained a four-star review across majority of the board, including for performance & reliability, weight & size and overall satisfaction. It got three stars for hair care.
Dyson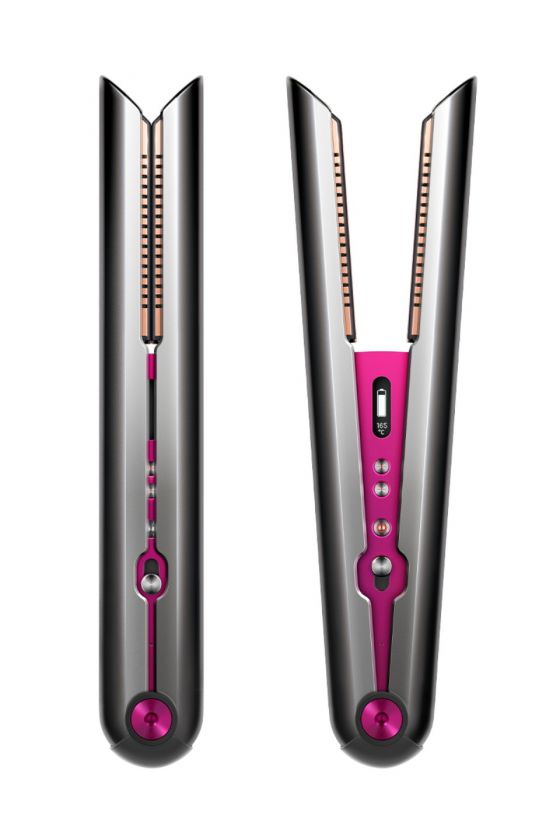 Dyson's vacuum range has been a cult favourite for years, but what most people don't know is that Dyson also dabbles in haircare and is the brand behind the popular Airwrap hair styler. The Corrale is Dyson's first, and currently only, hair straightener and retails for $699 RRP*. A unique feature of the model is its hybrid charge mode, which is said to help you get longer cordless runtime by charging the tool whenever the cable is attached but not touching your hair. Other features include flexing plates for supposedly less hair damage, and a sensor system which measures the temperature of the plates to ensure it never goes beyond the chosen setting. The hair straightener also comes with universal voltage and a flight-ready feature.
The Dyson Corrale is stated to provide up to 30 minutes' worth of cord-free styling, and can apparently recharge to 90% within 40 minutes. It's available in several varieties, including:
Dyson Corrale Straightener (Black Nickel/Fuchsia): $699 RRP*
Dyson Corrale Straightener (Purple/Black): $699 RRP*
Dyson Corrale Straightener With Styling Set (Black Nickel/Fuchsia): $699 RRP*
Dyson typically offers a two-year warranty for its hair stylers.
Dyson scored four stars for performance & reliability, hair care and overall satisfaction. It got three stars for value for money, ease of use and weight & size.
BaByliss PRO

Global haircare brand BaByliss PRO has been supplying professionals and regular folks with high-end styling tools for more than 50 years. Prices for its hair straighteners usually range between $60 and the $250 mark.
The most affordable option in the range is the Mini Straightener. This can be especially handy for travellers since it's dual-voltage so you won't need to bring a converter, just the adapter. It features ceramic plates and is claimed to provide a fast heat-up time, consistent temperature and quick heat recovery. On the other end of the price spectrum, there's the Graphite Titanium by BaBylissPRO Ionic Hair Straightener. This is boasted to have a digital display with 10 settings to suit different hair types, memory function, and temperature range between 140°C to 232°C. It's also designed with titanium to ensure supposedly even and stable temperatures, as well as graphite to minimise friction.
Here's what you can expect from the BaByliss PRO range:
BaByliss PRO Mini Straightener (BAB3050BKA): $59.95 RRP*
BaByliss PRO Ceramic Dual Voltage Straightener (BABU2039A): $99.95 RRP*
BaByliss PRO Rapido Sleek Straight Straightener (BAB2082A): $169.95 RRP*
BaByLiss PRO Graphite Titanium Ionic Hair Straightener – 25mm (BGT182): $249.95 RRP*
BaByliss PRO Graphite Titanium Ionic Hair Straightener – 32mm (BGT132): $249.95 RRP*
Many BaByliss PRO hair straighteners come with a two-year warranty, although products including the Mini Straightener are covered for one year.
BaByliss PRO rounded up the scores on three stars in all research categories including performance & reliability, weight & size, hair care, ease of use, value for money and overall satisfaction.
How do I use a hair straightener?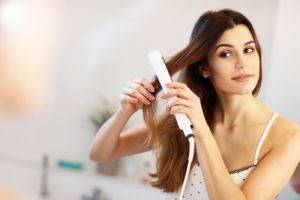 Firstly, your hair should be completely dry, unless you have a hair straightener specifically designed for damp hair. It's also (highly) recommended to apply a heat protection spray or serum to your hair while wet to both make your straightening more effective and to protect your hair from heat damage.
Straighten your hair in sections so it passes smoothly through the straightener and is heated all the way through from both sides. Start from as close to the root as you can get without burning yourself, gently clamp down, and run the straightener down the length of your hair. Don't hold the straightener in any one place for too long, as this puts you at greater risk of burning your hair or leaving fold marks. You may need to run the straightener over the section multiple times until you get the desired looks.
What types of hair straighteners are there?
Typically, hair straighteners are categorised by the type of heat plate they use. But there are other differentiating factors, including plate size and overall straightener size, which are also important to consider for different hair types. Several brands also produce 'mini' hair straighteners, ideal for travel. While you might have to sacrifice on power with one of these, the small size is convenient to help keep your hair tidy when you're away from home instead of lugging around a full-sized straightener.
Hair straightener features to look for
Plate size: as hair straighteners come in a variety of sizes, an important consideration is the width of the straightening plates. Typically, the longer and thicker your hair is, the wider the straightener plate is required. This is due to thicker hair needing more work to get it straight compared to short, thin hair.
Heat adjustment: the trade-off with hair straightening is the risk of heat damage versus the heat necessary to get your desired hairstyle. Thick, curly hair can handle more heat compared to damaged or fine hair, so you'll need to choose an appropriate hair straightener temperature. When your iron is equipped with variable temperature control, it makes it much easier to set the right temperature for your hair type.
Heat indicator: a heat indicator is useful to indicate when your straightener has finished heating up to the set temperature, allowing you to use your straightener efficiently.
Automatic shut-off: for days when you leave home and can't remember whether or not you turned your straightener off, an automatic shut-off system comes in handy. Hair straightener models designed with this feature provide you with peace of mind if you accidentally leave your iron plugged in.
What are hair straightening brushes?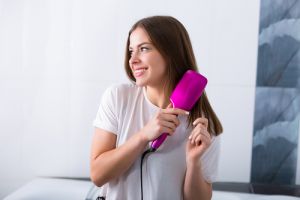 A hair straightening brush is another hair styling tool that has made its debut in the last few years. It's quite simple – a heated brush that straightens your hair while you brush. It aims to make hair styling faster and more straightforward as you can brush and straighten your hair at the same time – a two-in-one! While it works faster than a traditional flat iron, it's not quite as effective as getting that perfectly dead-straight hair.
How much do hair straighteners cost?
The price of a hair straightener varies from as little as $10 up to thousands of dollars for lavish designer tools. Our survey shows Aussie consumers spend an average of $135 on new hair straighteners.
When it came to getting bang for your buck, the results proved it's not just about finding whichever is cheapest. In fact, a handful of respondents said they wished they spent more on a better hair straightener (13%). But this definitely doesn't mean you should be spending this much to find a decent model that works well.  Cloud Nine and Philips took the lead for value for money, with both brands offering fairly contrasting price ranges. Cloud Nine is noticeably more expensive than Philips. VS Sassoon, Remington and Kmart also performed quite well in the value for money category, despite not getting full marks.
Where can I buy a hair straightener?
You can buy a hair straightener from hair supply shops, electrical retailers, department stores, and in some cases direct from the company's website. Different kinds of stores will carry different ranges of brands and quality. Here are a few:
Appliances Online
Amazon Australia
Big W
Bing Lee
Catch.com.au
The Good Guys
JB Hi-Fi
Target
MECCA
Myer
Priceline
Should I buy a hair straightener?
For people looking for something affordable, Philips, Remington and Kmart are several brands that performed well in the value for money category this year and offer a few wallet-friendly styling tools. But a cheap price might not always lead to cheerful results, with a handful of survey respondents wishing they'd spent more on a better hair straightener (13%). If you're willing to invest more in a hair straightener, the majority of the brands featured in our review scored four stars for performance & reliability and could be worth considering.
Or maybe you're more interested in certain features, especially since styling can get a little… hairy. It's fair to say safety might be high on the priority list for a few consumers, with one in three (31%) admitting they've burned themselves with a hair straightener before. Ouch! It doesn't help that nearly one in five Aussies have accidentally left their hair straightener on when they're not at home (15%). Thankfully, a similar number of participants are taking some precautions and at least using a heat mat (19%). There's also a large handful of Aussies who worry about damaging their hair by using a hair straightener (28%), with one in three using extra products to prevent heat damage (34%).
A hair straightener is a great tool if you want smooth, neat hair. But it's not the only way to style your hair. Your natural hairdo may be amazing just the way it is, and can also stay much healthier without applying heat on a regular basis. But keeping a straightener on hand can come in handy for special occasions or days where you feel like doing something different with your hair. With a number of brands out there, you are sure to find one to fit your budget.
About the author of this page
This report was written by Canstar Blue's home & lifestyle journalist, Tahnee-Jae Lopez-Vito. She's an expert on household appliances, grooming products and all things grocery and shopping. In addition to translating our expert research into consumer-friendly ratings reports, Tahnee spends her time helping consumers make better-informed purchase decisions on all manner of consumer goods and services, while highlighting the best deals and anything you need to be aware of.
Picture credits: Kamil Macniak/shutterstock.com, Tinatin/shutterstock.com.
*Prices are taken from respective retailers, correct as of June 2021.