ghd straightens out the competition for another year
They're a styling staple that many of us simply can't go without, but which hair straightener is best for your precious hair? While some hair straighteners boast all sorts of technology, what really makes the difference between having a well-designed, reliable straightener, and burnt hair? Who can you really trust?
To find out, Canstar Blue has surveyed more than 500 consumers to seek their opinions about the hair straightener they use, and have purchased within the last three years. Five leading brands received the minimum sample size to be included in this year's rating, but only one took the top spot – ghd. Achieving five stars for overall customer satisfaction, ghd has continued to impress users on effectiveness, weight and size, plus hair care. It's the fourth year in a row that ghd has come out on top.
Best-Rated Hair Straighteners
The five brands in Canstar Blue's 2019 hair straighteners review have been rated in the following order for overall customer satisfaction:
1st ghd
2nd Philips
3rd Cloud Nine
4th Remington
5th VS Sassoon
Philips and Cloud Nine both scored four stars for overall satisfaction, while Remington and VS Sassoon were left with three stars apiece. VS Sassoon was the only brand to earn five stars in terms of value for money, with ghd only receiving three stars. Both ghd and Cloud Nine achieved five stars on hair care for their hair straighteners.
While ghd scored three stars in the value category, it still maintained strong results in the area that matters most, namely effectiveness. With three in five consumers surveyed (61%) using their hair straightener at least a few times per week, it suggests that spending a little more perhaps pays off in terms of your overall satisfaction. Almost a third of consumers (31%) wish they had spent more on a better hair straightener.
To help you decide which straightener you might like to invest in, read on for details about the brands in this year's ratings before we take a look at what makes a good hair straightener, starting with the basics.
Hair Straighteners Compared
Here is a guide to the five hair straightener brands that featured in our 2019 review, as well as some of the other prominent brands on the market.
ghd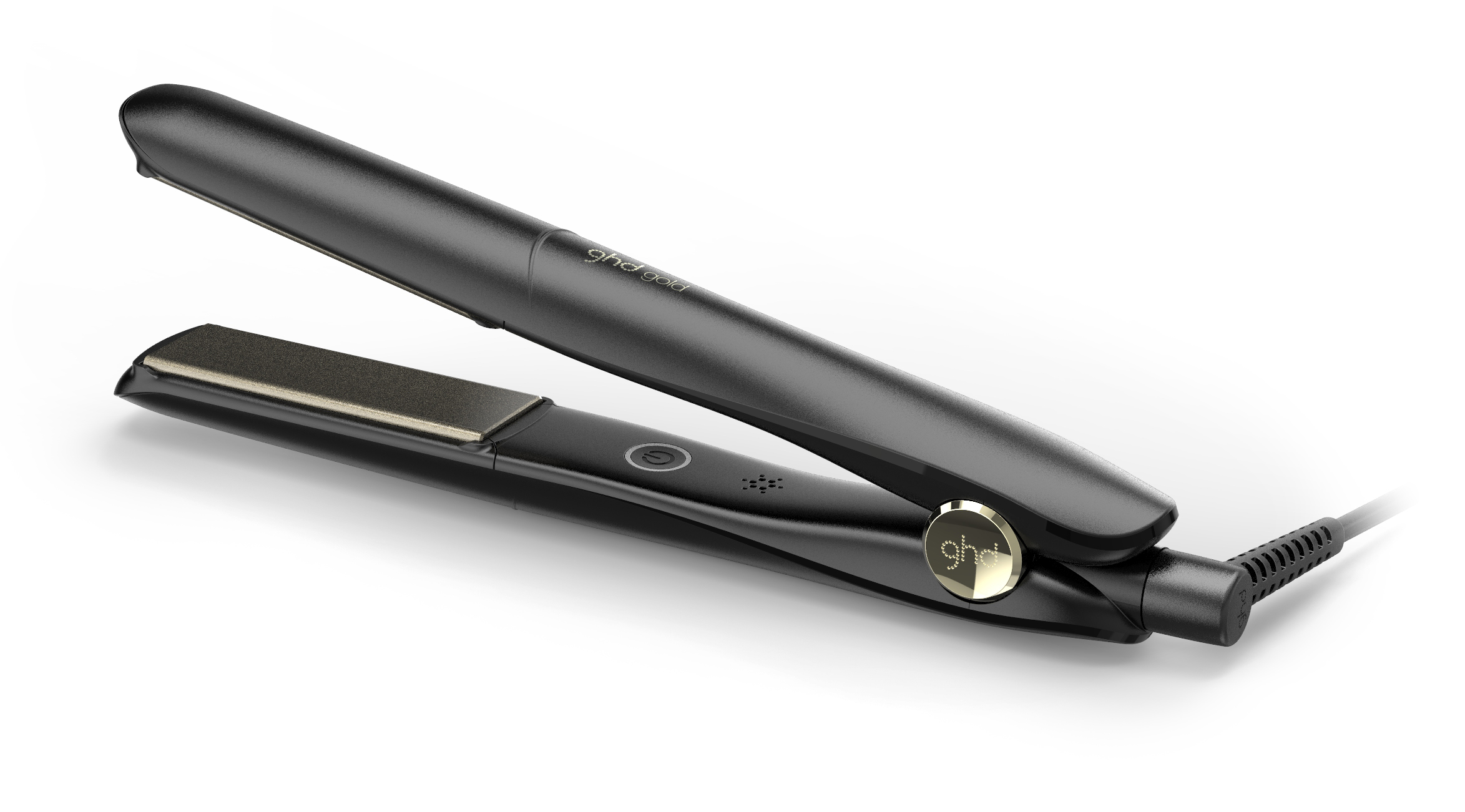 Standing for 'good hair day', ghd is an incredibly popular brand of hair care products. It's a UK-based company offering a variety of hair products, including hair straighteners, hairdryers, curlers, and hair brushes. It was so well received that for its first two years in operation, the company didn't even need to advertise because popularity spread so quickly through word of mouth and salon recommendations. As our ratings show, ghd is as popular as ever.
For its hair straightener range, ghd offers its ghd Gold, which is a premium line known for dual-zone technology – two sensors that aim to maintain 185°C temperature from root to tip. It also produces the ghd max styler for taming longer and thicker hair as well as the ghd mini styler for short hair and fringes. The brand is similarly famous for its limited-edition products, which generally target trending colours or designs. Prices start at $195 for the original ghd IV styler and max out at $350 for the limited-edition gift sets.
The ghd hair straightener range features:
ghd limited edition ghd: $350 RRP
ghd platinum+ black styler: $340 RRP
ghd gold styler: $280 RRP
ghd mini styler: $275 RRP
The original ghd IV styler: $195 RRP
The brand walked away with five stars for overall satisfaction, as well as for most other categories, except on value for money where it received three stars.
Philips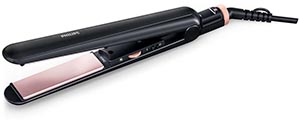 Known for its vast range of home electrical products, Philips produces both ceramic and titanium hair straighteners, balancing quality with value. Expect to pay between $50 and $150 for the Philips range. Some of its hair straighteners are equipped with ionic conditioning, which is claimed to eliminate static, condition the hair and intensify the hair's glossiness with the charged negative ions.
The Philips Pro Straightener is boasted for a 10 second heat up time and floating plates that move when too much pressure is applied to avoid hair damage. It features extra-long 110mm plates for extra reach when straightening. It also uses 'ThermoGuard' technology, which increases the temperature in 5°C increments when it's above 200°C to prevent any unintentional heat exposure. For a simple model, its EssentialCare straightener heats up to 220°C and features a swivel cord to help prevent tangled wires.
Expect the following hair straighteners from Philips:
Philips Pro Straightener: $149 RRP
Philips Straightener with Moisture Protect: $139 RRP
Philips EssentialCare Straightener: $99.95 RRP
Philips EssentialCare Straightener: $49.95 RRP
Philips received four stars in most categories in this year's review, including overall satisfaction. It scored three stars on weight and size.
Cloud Nine
Cloud Nine sells a range of hair tools, from dryers to curling wands, with a number of irons also on offer. Cloud Nine's straighteners are said to be equipped with a MiCOM (MicroComputer) controlled heating system, which adjusts the temperature according to the thermal sensor's calculations. Combined with Ceramic Heat Element technology, you're promised to have an iron that offers an even temperature across the entire ceramic surface of the straightener. Additionally, the protective heat guard system helps protect surfaces and carpets from unnecessary burns.
Cloud Nine's Original Iron is boasted to be the hair hero, with mineral-infused ceramic plates and temperature control for glossy, long-lasting results. You can select from five different temperature settings (100° to 200°) with a heat up time of 20 seconds.
The limited Cloud Nine range includes:
Cloud Nine Original Iron: $330 RRP
Cloud Nine Wide Iron: $330 RRP
Cloud Nine Micro Iron: $175 RRP
Cloud Nine received four stars for overall satisfaction, effectiveness and weight/size, plus three stars on value for money. However, it notable scored five stars for hair care.
Remington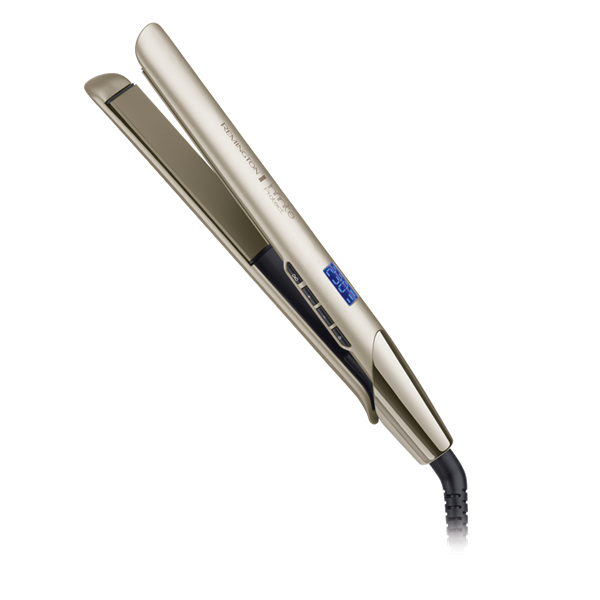 Starting off as a firearms maker, Remington's personal care products range has emerged as the brand expanded into other products, merged with other companies, and was sold to others until it blossomed into the diverse personal care producer of today. Across many retail stores in Australia, you'll find a wide variety of hair straighteners for various hair types.
Remington produces hair straighteners equipped with PROheat Sensor Technology that maintains heat while you style from root to tip. Expect ceramic plates and variable heat settings. It also offers a couple of hair straightening brushes, one with bristles infused in keratin and argan oil – claimed to straighten and nourish hair. You can find Remington hair straighteners from around $30 going up to around $150 for the Keratin & Argan Oil Nourish Straightener.
Remington offers the following models:
Remington Proluxe Salon Straightener: $149 RRP
Remington Infinite Protect Straightener: $89.95 RRP
Remington Keratin & Argan Oil Nourish Straightener: $69.95 RRP
Remington Silk Ceramic Straightener: $39.95 RRP
Remington Super Glide Ceramic Straightener: $39.95 RRP
Remington managed three stars for overall satisfaction and all other categories, with the exception of value for money, where it achieved a respectable four-star review.
VS Sassoon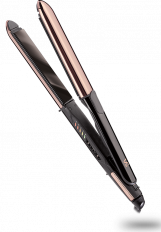 This brand of hair styling tools and products was created by one of the world's most famous hair stylists, Vidal Sassoon, creator of the bob haircut. While VS Sassoon makes a range of innovative hair products, it tends to be one of the more affordable of the big brands.
Expect ceramic tourmaline plates and ionic conditioning to help reduce static when straightening your hair. Other features include a water reservoir to produce steam mist and diamond radiance technology claimed to be smoother and harder than standard ceramic. VS Sassoon also sells straightening brushes with ceramic straightening fins and temperatures up to 200°C on the Diamond Luxe Straightening Brush. The full range costs between $20 and $145.
VS Sassoon offers the following hair straighteners:
Goddess Ultimate Steam Straightener: $142.95 RRP
Straight & Curl Brilliance: $129.95 RRP
Digital Sensor Straightener: $99.95 RRP
Salon Ceramic Straightener: $39.95 RRP
Pocket Rocket miniPRO Straightener: $19.95 RRP
VS Sassoon was left on three stars for overall customer satisfaction in 2019, but got the top mark on value for money. It was three and four stars for all other factors.
Other brands
Aside from the brands in our 2019 review, which may be a good starting point on your search for a new straightener, there are also plenty of other brands you may want to look into, including:
Loréal

This household name in hair treatment and styling products has branched out into styling tools. The 'SteamPod' uses steam to smooth and treat your hair at the same time. It helps to hold in the hair's natural moisture while the heat brings smooth texture, stated to last a maximum of three days, unless you wash your hair sooner. It features anodised plates, high pressure steam jets, and a comb insert to spread hairs evenly over the steam jets. The L'Oréal Professional Steampod Hair Styler can be found at around the $300 mark.
Silver Bullet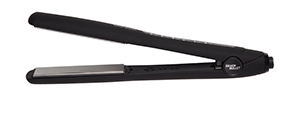 Silver Bullet is not as heavily marketed as some other brands, so it's something of a hidden gem. Silver Bullet straighteners feature titanium, tourmaline and ceramic plates with variable heat settings. Certain models are designed with a keratin straightening system. Its Keratin 230 Titanium straightener features variable temperature control, titanium technology and is stated to be ideal for thick and coarse hair. It has 37mm heating plates and includes a mat, clips, comb and brush for all your styling needs. Prices range from around $80 and can go up to $220 for the more advanced models.
How do I use a hair straightener?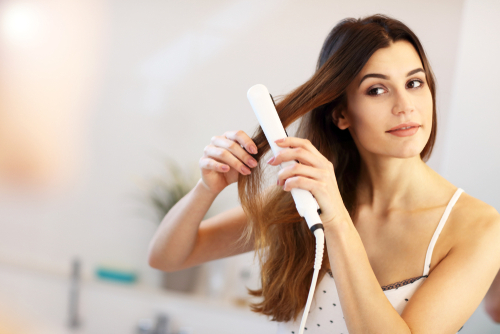 Firstly, your hair should be completely dry, unless you have a hair straightener specifically designed for damp hair. It's also (highly) recommended to apply a heat protection spray or serum to your hair while wet to both make your straightening more effective and to protect your hair from heat damage.
Straighten your hair in sections so it passes smoothly through the straightener and is heated all the way through from both sides. Start from as close to the root as you can get without burning yourself, gently clamp down, and run the straightener down the length of your hair. Don't hold the straightener in any one place for too long, as this risks burning your hair or leaving fold marks. You may need to run the straightener over the section multiple times until you get the desired look.
What types of hair straighteners are there?
Typically, hair straighteners are categorised by the type of heat plate they use. But there are other differentiating factors, including plate size and overall straightener size, which are also important to consider for different hair types. Several brands also produce 'mini' hair straighteners, ideal for travel. While you might have to sacrifice on power with one of these, the small size is convenient to help keep your hair tidy when you're away from home instead of lugging around a full-sized straightener.
Hair straightener features to look for
Plate size: as hair straighteners come in a variety of sizes, an important consideration is the width of the straightening plates. Typically, the longer and thicker your hair is, the wider the straightener plate is required. This is due to thicker hair needing more work to get it straight compared to short, thin hair.
Heat adjustment: the trade-off with hair straightening is the risk of heat damage versus the heat necessary to get your desired hair style. Thick, curly hair can handle more heat compared to damaged or fine hair, so you'll need to choose an appropriate hair straightener temperature. When your iron is equipped with variable temperature control, it makes it much easier to set the right temperature for your hair type.
Heat indicator: a heat indicator is useful to indicate when your straightener has finished heating up to the set temperature, allowing you to use your straightener efficiently.
Automatic shut-off: for days when you leave home and can't remember whether or not you turned your straightener off, an automatic shut-off system comes in handy. Hair straightener models designed with this feature provide you with peace of mind if you accidentally leave your iron plugged in.
What are hair straightening brushes?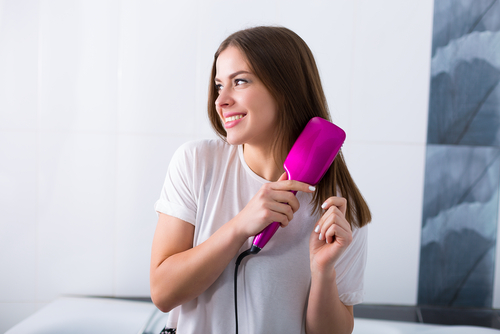 A hair straightening brush is another hair styling tool that has made its debut in the last few years. It's quite simple – a heated brush that straightens your hair while you brush. It aims to make hair styling faster and more straightforward as you can brush and straighten your hair at the same time – a two in one! While it works faster than a traditional flat iron, it's not quite as effective as getting that perfectly dead-straight hair.
How much do hair straighteners cost?
The price of a hair straightener varies from as little as $10 up to thousands of dollars for lavish designer tools. You can get something very reliable for between $100 and $200 dollars. Indeed, our survey found consumers spent an average of $154 on their current hair straightener. More than half of these people (66%) admitted that brand was an important purchase decision factor for them. Consumers were also likely to buy a hair straightener that was recommended by friends or family (50%).
Where can I buy a hair straightener?
You can buy a hair straightener from hair supply shops, electrical retailers, department stores, and in some cases direct from the company's website. Different kinds of stores will carry different ranges of brands and quality.
Should I buy a hair straightener?
A hair straightener is a great tool if you want smooth, neat hair. But it's not the only way to style your hair. Your natural hairdo may be amazing just the way it is, and can also stay much healthier without applying heat on a regular basis. However, keeping a straightener on hand can come in handy for the special occasions or days where you feel like doing something different with your hair. With a number of brands out there, you are sure to find one to fit your budget.
Picture credits: Kamil Macniak/shutterstock.com, Tinatin/shutterstock.com, Ds design studio/shutterstock.com