Fact Checked
ALDI Lacura pumps out best-rated hand soap
Hygiene is no laughing matter, which is why we need to lather up on as much handy information as we can about the products we use to stop the spread of germs. When it comes to hand soaps, do you have a brand you're committed to sticking to? While any decent hand soap will kill off most germs from your skin, this is typically where the similarities end.
To get the dirt on which soaps work best (and which don't), Canstar Blue again surveyed more than 1,400 Australian consumers for their feedback on the liquid or foaming hand soap(s) they purchased and used in the last three months. Brands were rated on their effectiveness, feel on skin, scent, packaging design, value for money and overall satisfaction. Those that received the minimum survey sample size (30 responses) are compared in our report.
Our latest results saw ALDI Lacura wash up best for hand soaps, with five-star reviews for effectiveness, feel on skin, value for money and overall satisfaction.
Best Hand Soaps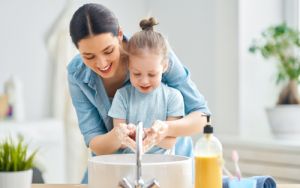 Here are the best brands of hand soaps in Australia, as rated by consumers in Canstar Blue's latest review:
ALDI Lacura
Thankyou
Dettol
Coles
ALDI Tricare
Palmolive
Dove
Sukin
Balnea
Woolworths Essentials
ALDI Lacura topped our hand soap ratings with the only five-star review for overall satisfaction, while the majority of the remaining brands landed on a respectable four stars overall. The exception was Woolworths Essentials, which ended on three stars.
While this year's champion earned the top score in most categories, Thankyou got the edge when it comes to both packaging design and scent, with five-star reviews in both categories. It similarly scored full marks for effectiveness, alongside Dettol and ALDI Lacura. ALDI Tricare, the German supermarket's other hand soap brand, similarly achieved five stars for value for money.
What to consider when buying hand soap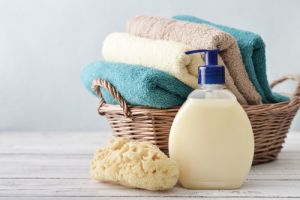 COVID-19 has undeniably highlighted the importance of maintaining good hygiene habits, especially when it comes to washing our hands. Canstar Blue's latest research revealed that two in five Australians (40%) have changed their handwashing habits since the onset of the pandemic. We additionally found that almost half of the people we surveyed said they'll continue to wash their hands more frequently to avoid getting sick (45%).
So, it's no surprise effectiveness continues to be seen as the most important factor when buying hand soap (23%). Other drivers of customer satisfaction include:
Feel on skin: 22%
Value for money: 19%
Packaging design: 19%
Scent: 17%
We'll look into each variable next, but first, here's what else our survey revealed:
Effectiveness
Effectiveness is key when it comes to hand soap. After all, what's the point of washing your hands if the soap isn't doing its job? The ingredients in soap are aimed to kill germs and help prevent the spread of cold and flus, plus any other nasty stuff. With 21% of survey respondents indicating that they've tried multiple brands of hand soap, and a similar number of people having sampled different types of soap and scents from the same brand (22%), there's certainly plenty of choice in the market, making it easy to switch if one brand doesn't cut it.
ALDI Lacura, Thankyou and Dettol scored full marks for effectiveness, while most other brands ended on four stars. Dove, Balnea and Woolworths Essentials got three stars.
Feel on skin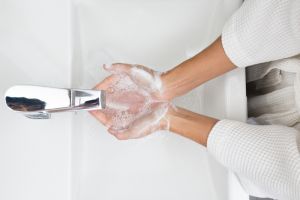 No one enjoys soap that leaves your hands feeling dry, or stings your skin. Typically, brands add additional moisturising or exfoliating ingredients to help keep your skin feeling soft. There are also a number of brands that offer different textures, while others market hypoallergenic soap for those with sensitive skin. In our survey, 12% of Australians said they buy hand soap that's suitable for people with sensitive skin.
ALDI Lacura was rated best for feel on skin, achieving five stars. All other brands got four stars, except Woolworths Essentials which scored three stars.
Value for money
A bottle of hand soap doesn't cost an arm and a leg, but you may still want to find one that's good value for money. Our research found that 15% of Australian consumers buy the cheapest brand, which leaves the rest spending a little extra for soap they prefer.
Supermarket ALDI dominated the value for money category, with ALDI Lacura and ALDI Tricare being the only two brands to achieve five-star reviews. Dettol, Coles and Palmolive achieved four stars, while the rest got three stars.
Packaging design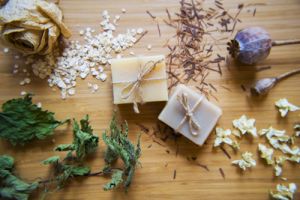 While this satisfaction driver doesn't directly affect the product itself, it helps with the overall experience. Stocking your bathroom with soaps in luxe bottles and fun designs might enhance the mundane task and help impress your guests.
Thankyou was rated best for packaging design. Woolworths Essentials earned three stars, with everyone else landing on four stars.
Scent
Most brands offer a range of different scents from floral fragrances to exotic aromas. Whatever takes your fancy, there's sure to be something out there that appeals. It's also possible to go fragrance-free though, in particular with soaps targeted at sensitive skin.
Thankyou received the only five-star review for scent, with most other brands scoring four stars. Woolworths Essentials got three stars.
It can be fun trying out new hand soaps with all those different textures and scents. As our ratings show, there are so many different brands and products on offer, so enjoy yourself!
About the author of this page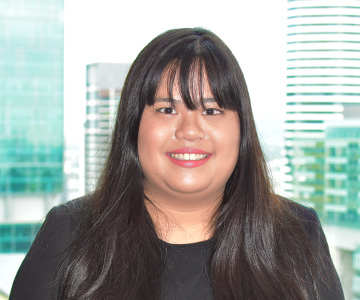 This report was written by Canstar Blue's home & lifestyle journalist, Tahnee-Jae Lopez-Vito. She's an expert on household appliances, grooming products and all things grocery and shopping. In addition to translating our expert research into consumer-friendly ratings reports, Tahnee spends her time helping consumers make better-informed purchase decisions on all manner of consumer goods and services, while highlighting the best deals and anything you need to be aware of.
Photo credits: Africa Studio/Shutterstock.com, mama_mia/Shutterstock.com, Summer Photographer/Shutterstock.com, Ireine/Shutterstock.com, Yuganov Konstantin/ Shutterstock.com.