Fact Checked
Grants of Australia shines as best-rated toothpaste for 2nd year in a row
A friendly smile can make a good first impression, which is why many of us try to put our best foot (or should we say, tooth) forward by flashing a set of pearly whites. There are plenty of factors that contribute towards achieving a healthy mouth and gums – including your type of toothbrush and mouthwash, plus whether you floss – although the type of toothpaste you're putting on your toothbrush may arguably be one of the most important parts of dental care.
So, with a wide selection of whitening, sensitive and anti-plaque varieties areadily available on supermarket shelves, what's the best toothpaste to buy? Canstar Blue asked more than 2,550 Australian consumers for their feedback on the toothpaste(s) they purchased and used in the last three months. Respondents rated brands on their effectiveness, taste, texture, feel of teeth after use, packaging, value for money and overall satisfaction. Those that received the minimum sample size (30 responses) are featured in our report.
Grants of Australia took the crown again this year, rating best for overall satisfaction as well as taste, texture, packaging and feel of teeth after use.
Best Toothpaste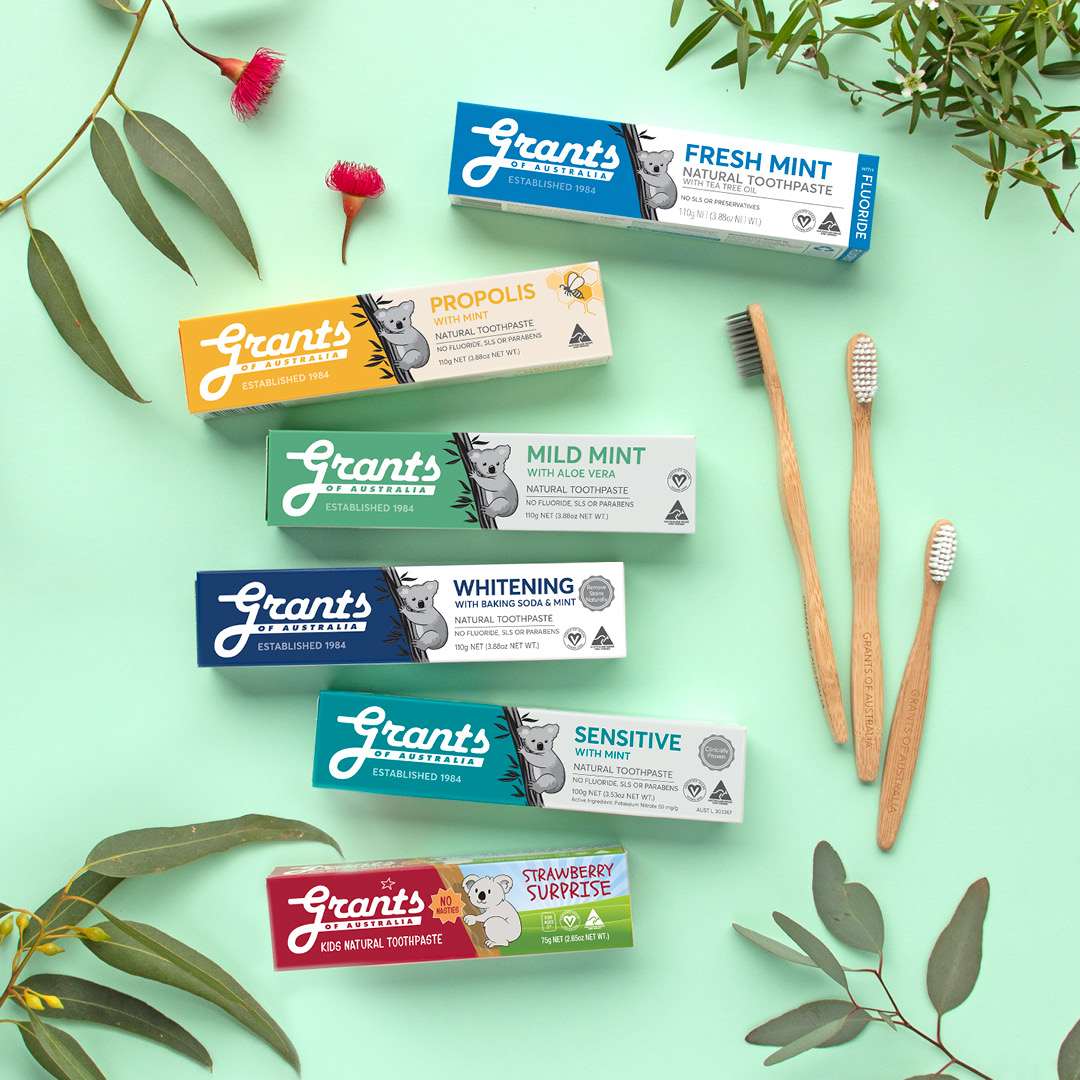 Here are the best toothpaste brands in Australia, as rated by consumers in Canstar Blue's latest review:
Grants of Australia
ALDI Dentitex
Oral-B
Macleans
White Glo
Sensodyne
Colgate
Coles
Grants of Australia brushed up best for the second year in a row, scoring five stars for overall satisfaction and most other categories. The majority of brands picked up four stars for overall satisfaction, except for Colgate and Coles which both ended on three stars overall.
ALDI Dentitex filled in the gaps left by Grants of Australia, leading the way in regards to value for money and effectiveness, along with Sensodyne. ALDI Dentitex, Sensodyne and White Glo additionally received five stars for feel of teeth after use, alongside Grants of Australia.
Toothpaste Brands
Grants of Australia

Grants of Australia lays claim to being the maker of 'Australia's original natural toothpaste.' Over the last 30 years, the brand has worked to give health-conscious families an affordable toothpaste range that contains a pleasant taste, but no parabens, preservatives or fluoride.
Grants of Australia's toothpaste range includes Propolis, Sensitive, Whitening, Cinnamon, Xilitol, Kids and even travel size options with all toothpastes claimed to be fluoride-free.
Many of the products are also claimed to be vegan-friendly and Australian-made and owned. Prices start from $2 and go up to around $7 for the 100g varieties. There's also a 12-tube bulk pack for about $47.40.
Grants of Australia was rated best for overall satisfaction, and five stars for taste, texture, feel of teeth after use, and packaging. It got four stars for effectiveness and value for money.
ALDI Dentitex

Discount supermarket chain ALDI offers a number of toothpaste products for shoppers who regularly visit its stores. While predominantly offering classic and sensitive varieties, in typical ALDI fashion, its 'Dentitex' brand is usually cheaper than most others, generally priced at under $5 per 110g tube.
ALDI Dentitex earned five-star reviews for effectiveness, value for money and feel of teeth after use. It got four stars for overall satisfaction and everywhere else.
Oral-B

One of the most common toothpaste names on supermarket shelves, Oral-B is available in a number of varieties, including 3D White, Gum Detoxify, Pro-Health and Kids, usually priced between $3.50 and $12. You can also snag a teeth whitening treatment with the Oral-B 3D White Luxe Advance Seal Whitestrips, typically valued at $35, plus electric toothbrushes.
Oral-B achieved a clean four-star review across most of the board, including for overall satisfaction. It got three stars for value for money.
Macleans

A brand operating under the British pharmaceutical company GSK, Macleans has been a staple within the toothpaste industry, offering Aussie shoppers plenty of options to choose from. Its products start from $2 for the 'Little Teeth' or 'Milk Teeth' toothpastes for kids, and reach up to $4.80 for the Macleans sensitive toothpaste. Other options include Extreme Clean Whitening and Extreme Clean Lasting toothpaste.
Macleans received four stars in most areas, including for overall satisfaction. It got three stars for effectiveness, value for money and packaging.
White Glo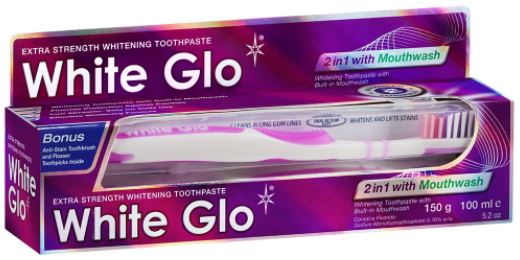 Focussed solely on whitening toothpaste, Australian-owned White Glo is available at both supermarkets and pharmacies, with the brand competitively priced between $5 to $7, depending on which product you put in the shopping trolley. White Glo looks to target a variety of lifestyle habits, with its product range including a charcoal deep stain remover, herbal whitening, anti-plaque, 'Professional Choice', and even toothpaste specifically directed at smokers and regular coffee or tea drinkers.
White Glo was rated five stars for feel of teeth after use, before ending on four stars for texture, taste and overall satisfaction. It scored three stars everywhere else.
Sensodyne

Another brand part of the GSK label, Sensodyne is often the go-to option for those who suffer from sensitive teeth. Sensodyne's range of toothpastes includes Rapid Relief, Repair & Protect and Complete Care, giving shoppers plenty to choose from. One of the more expensive brands on offer – setting you back at least over $9 per 110g tube – it may be a small price to pay for those who suffer from sensitive teeth.
Sensodyne earned five stars for effectiveness and feel of teeth after use, and achieved four stars for overall satisfaction and most of the remaining categories. The only exception was value for money, where it got three stars.
Colgate

One of the most recognisable toothpaste brands, Colgate has been cleaning teeth for almost 150 years, with a wide range of products for shoppers to choose from. Some of these include Advanced Whitening, Cavity Protection, Max Fresh, Optic White, Sensitive Pro-Relief Enamel, Triple Action and even a children's range as well, so the whole family is covered. Priced between $2 and $15, select Colgate products come in packages up to 190g, ideal for those looking to get the most bang for their buck.
Colgate was rated four stars for taste, texture and feel of teeth after use. It ended on three stars for overall satisfaction and everywhere else.
Coles

One of the cheapest options available, Coles branded toothpaste might not offer the same variety as others, but may be suited for those on a budget. At the time of writing, Coles provides three options for shoppers, including Total Care (140g), Total Whitening (140g) and Denture Toothpaste (115g), with each tube of toothpaste available between $1.50 and $3, depending on what you're after.
Coles achieved four stars for value for money, before finishing on three stars for overall satisfaction and all other categories.
What to consider when buying toothpaste
When it comes to selecting a toothpaste, there are a few things to consider. Our research identified these drivers to have the most impact on customer satisfaction:
Effectiveness: 20%
Feeling of teeth after use: 19%
Taste: 17%
Texture: 15%
Value for money: 15%
Packaging: 13%
Below is a bit more about each factor, and why you should keep them in mind the next time you visit the supermarket. But first, here are some of the other standout findings from our research:
Effectiveness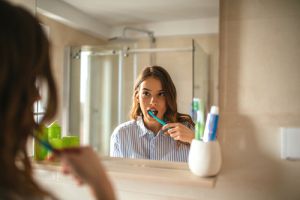 Toothpaste has the job of protecting your teeth and mouth from bacteria, plaque build-up, bad breath and conditions like mouth ulcers that can be caused by poor dental hygiene. As a result, you want something that continuously does the job, as well as protects you in between dentist visits. While 45% of survey respondents always purchase the same brand of toothpaste, if it's not doing the best job possible, don't be afraid to sink your teeth into another product.
Feeling of teeth
Nobody enjoys having 'furry' teeth — the toothpaste you end up putting on your toothbrush should leave you ready to flash a smile, not itching for mouthwash. While you can argue that how your teeth feel after brushing comes down to how long you actually brush them for, having a toothpaste that makes you feel nice and fresh is among the most important considerations for consumers. Analysis of our research even found it to be the second biggest factor affecting customers' overall satisfaction with toothpaste.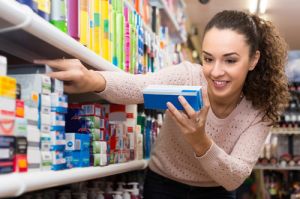 Taste
If your toothpaste doesn't taste nice, brushing for the recommended two minutes can feel like an eternity. So, finding a toothpaste that tastes good will not only make the experience of brushing more bearable, but won't leave you with a bad taste in your mouth.
Texture
The mouth is one of the most sensitive areas of the human body, with plenty of nerve endings located around your teeth, tongue and cheeks; meaning it can pick up on every little detail of your toothpaste. Grainy toothpastes, or those that may 'foam up' too much, might also impact which brand you scan at the checkout.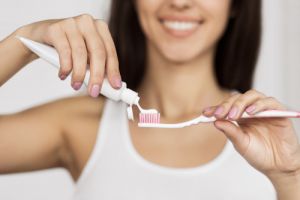 Value for money
While it may not be a purchase you have to make every time you step into a supermarket, toothpaste can be an expensive purchase over time, particularly if you're after something specific. This may partly explain why 22% of our survey respondents said they typically purchase whichever brand is on special, meaning shoppers are still after a bargain.
Packaging
While it may not help make your teeth whiter, the packaging of the toothpaste can be important to your overall brushing experience. Easy squeeze tubes, outside packaging with clear ingredients, and a cap that works after weeks of daily use will all impact on which brand you end up using. Do you want to get all the toothpaste out of the tube, or are you happy leaving some behind? Some people even cut the tube in half to get it all…
Which toothpaste should I buy?
The brand of toothpaste you decide to take to the checkout will depend on a number of factors including your budget and dental care needs. While one brand might target a specific area, others might have just the right taste to help make cleaning your teeth a little more enjoyable. So, if your current toothpaste isn't getting the job done for you, there's plenty of other brands out there to check out!
About the author of this page
This report was written by Canstar Blue's home & lifestyle journalist, Tahnee-Jae Lopez-Vito. She's an expert on household appliances, grooming products and all things grocery and shopping. In addition to translating our expert research into consumer-friendly ratings reports, Tahnee spends her time helping consumers make better-informed purchase decisions on all manner of consumer goods and services, while highlighting the best deals and anything you need to be aware of.
Picture credits: Zonda/Shutterstock.com (infographic background), bbernard/Shutterstock.com, Iakov Filimonov/Shutterstock.com, Prostock-studio/Shutterstock.com.