Fact Checked
Dove scrubs ahead in shampoo ratings
If your shampoo is leaving you with too many bad hair days, it might be time for a change. We know figuring out the world of haircare products can be a bit of a headache, which is why we publish our shampoo ratings each year, to help ease the stress. There's a lot to consider when buying shampoo, whether you're looking for something for thick and frizzy hair, flat and fine, dry and damaged, coloured, or perhaps even struggling with dandruff.
No matter what type of hair you have, it deserves to look and feel good. So, to find out which brands are leaving Aussies happy, Canstar Blue surveyed more than 1,900 adults and asked them to rate the brand(s) of shampoo they use, with their feedback reflected by the star ratings you see above. Respondents scored brands on effectiveness, consistency, scent, packaging design, value for money and overall satisfaction. Brands that received at least 30 responses are rated in this report.
This year, Dove was rated the best brand for shampoo after achieving a five-star review for overall satisfaction, consistency and packaging design.
Best Shampoo Brands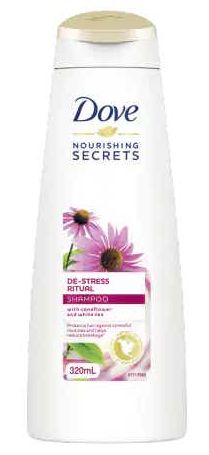 Here are the best shampoo brands in Australia, as rated by consumers in Canstar Blue's latest review:
Dove
ALDI Natures Essence
Pantene
Herbal Essences
Sunsilk
Palmolive
L'Oréal
TRESemmé
Head & Shoulders
Schwarzkopf
Garnier
Natures Organics
ALDI Hair Tresses
ALDI Protane
Organic Care
Sukin
Dove washed up best after scoring a five-star review for consistency, packaging design, and overall satisfaction, while most other brands achieved four stars overall. The only exception was Sukin, which ended on three stars.
ALDI Natures Essence similarly impressed in terms of value for money, scoring full marks, as did Herbal Essences and Pantene for effectiveness. Herbal Essences also got five stars for consistency, scent and packaging design.
What to consider when buying shampoo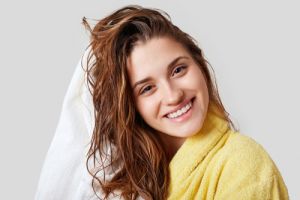 Apart from finding out which shampoo brand Aussies love most, our review also identified the most important drivers of satisfaction when deciding what to buy:
Effectiveness: 38%
Consistency: 26%
Value for money: 19%
Scent: 14%
Packaging design: 3%
Effectiveness
There's no point using shampoo that doesn't do anything for your hair – that would just be money going down the drain. With 54% of Aussies washing their hair at least every few days, you'd certainly hope the shampoo on the shower caddy is a good one. Not all hair is the same though, so one product might not be best for everyone, and that's why brands typically have a number of options in their range. Nearly a quarter (24%) of consumers in our survey said they use a specific type of shampoo for their hair type, while 13% indicated they use a specific type for coloured hair. It's important you shop around as there's plenty of choice.
Pantene and Herbal Essences cleaned up best in terms of effectiveness, achieving five stars. The majority of the other brands got four stars, except for Sukin which ended on three stars.
Consistency
Shampoo formulation and consistency are important to consider, especially if you have a specific hair type or colour. Creamy and conditioning shampoos are best used for thick or curly hair types, while water-based and clear formulas are more suited to thin and straight hair or heads with dandruff.
Dove and Herbal Essences took the top spot for consistency, ahead of ALDI Tresses and Sukin on three stars and all other brands on four stars.
Value for money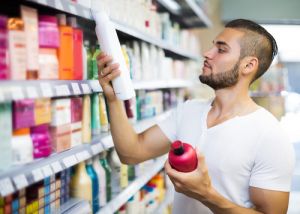 Shampoo is a product we typically can't get by without if we want clean hair. With only 11% of survey respondents indicating they buy the cheapest brand, it might suggest that there are many people out there who take their hair seriously and are willing to pay more for their shampoo. On the other hand, there's still a good chunk of consumers who prefer to not spend a fortune, meaning the price tag and getting good value for money from your shampoo is an important area to consider the next time you're running low.
ALDI Natures Essence was the only brand to earn a five-star review for value for money, with most other brands ending on four stars. Sukin rounded up the scores on three stars.
Scent
A shampoo that fills the shower with an ocean breeze and tropical notes, making you feel like you're in Hawaii can certainly help after a stressful day. Many brands will boast fruity flavours and flowery scents, while others have a kick of fresh mint and arabica coffee for something different. Whatever takes your fancy, a pleasant scent can certainly make you want to come back for more.
Herbal Essences was the only brand to score five stars for scent, with the majority of brands receiving four stars. ALDI Hair Tresses, Organic Care and Sukin got three stars.
Packaging design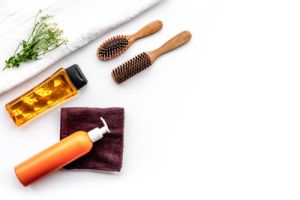 While shampoo packaging shouldn't make any difference to your hair, it might convince you to try one brand over another. Yes, you shouldn't judge a book – or shampoo bottle – by its cover, but it certainly helps draw the eye, and well-designed packaging can even make shower time a little easier. Shampoo bottles that are easy to open and pour are always a plus, and something that's easy to grip while you're all suds up will make shower time easier.
Dove and Herbal Essences were rated best for packaging design, receiving five stars, while most other brands scored four stars. ALDI Hair Tresses, ALDI Hair Protane, Organic Care and Sukin ended on three stars.
Which shampoo should I buy?
The brand of shampoo you take to the checkout will ultimately depend on your budget as well as your hair preferences, with washing your hair not a one-size-fits-all area. Although this year's ratings suggest Dove and Herbal Essences are two brands worth considering, with both receiving five-star reviews in multiple research categories. Notably, ALDI Natures Essence also proved to be a good pick for value for money.
But while one brand might do the job for one person, you might need to give a try to a few different brands before you settle on the one that's best for your golden locks. If your hair is in need of a shampoo change, why not try one of the brands that Aussies have been loving, with plenty of choice out there!
About the author of this page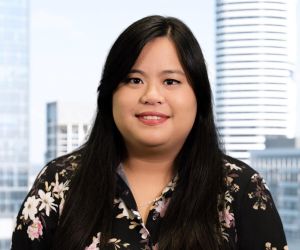 This report was written by Canstar Blue's home & lifestyle journalist, Tahnee-Jae Lopez-Vito. She's an expert on household appliances, grooming products and all things grocery and shopping. In addition to translating our expert research into consumer-friendly ratings reports, Tahnee spends her time helping consumers make better-informed purchase decisions on all manner of consumer goods and services, while highlighting the best deals and anything you need to be aware of.
Picture credits: StoryTime Studio/Shutterstock.com, Iakov Filimonov/Shutterstock.com, 9dream studio/Shutterstock.com.