ghd blows away customers in hair dryer ratings
There's a good chance many of us have stood in front of a fan, imagining we're stealing the screen of a major Hollywood star with our big, bouncy and beautiful windswept hair. But let's be real, most people are more likely to resemble something out of The Grudge when we hop out of the shower. Thankfully, there's the humble hair dryer to save the day. Whether it's adding volume and shine, or just simply doing a quick dry, there's plenty of things this little appliance can do. So, which brands will blow you away and which should you brush off?
To find out, we surveyed over 500 Australians for their feedback on the hair dryers they have purchased (or been given) and used within the last three years. Manufacturers were rated on performance & reliability, hair care, weight and size, value for money and overall satisfaction. Six brands received the minimum required survey sample size of 30 responses to be included in this year's ratings.
ghd kicked things off with a strong five-star sweep across the majority of the board, rating the best for performance & reliability, weight and size, hair care and overall satisfaction. The only exception was the value for money category, where it didn't receive enough sample responses to receive a rating.
Best Hair Dryers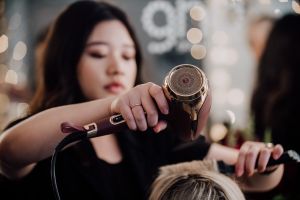 Here are the best hair dryers in Australia, as rated by consumers in Canstar Blue's 2020 review:
ghd
Dyson
Remington
Philips
VS Sassoon
Kmart
ghd is making waves with its range of hair dryers, rated best for performance & reliability, hair care, weight and size and overall satisfaction. However, it couldn't be compared on value for money since it didn't receive enough responses to be rated for that category.
Remington took out the top spot when it came to value for money, being the only brand to score full marks in that area. A special mention should also go to Dyson, which similarly achieved five stars for hair care, alongside our ratings winner. Overall, most brands featured in our review landed on four stars for overall satisfaction, with VS Sassoon and Kmart rounding up the scores on three stars.
Hair Dryers
ghd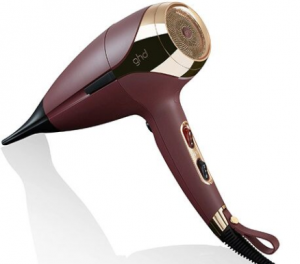 Short for 'good hair day', ghd produces a variety of feature-packed styling tools to help you brush up your hair game. Aside from hair dryers, the brand offers hair straighteners, hot brushes, hair curlers and crimpers, as well as a variety of hair care products such as heat protectant sprays. ghd also has its own range of salon-exclusive items.
Its commercial range of hair dryers includes the ghd Helios Professional Hair Dryer, available in a nice variety of colours, including black, white, plum, ink blue and neo-mint. It features Areoprecis technology, which supposedly uses both advanced internal aerodynamics and a contoured precision nozzle to provide powerful and even heat distribution. But, how powerful exactly? The brand claims the brushless motor creates airflow with a speed up to a whopping 120km/h for fast drying. Here are some models from the ghd range:
ghd Flight Travel Hair Dryer: $99 (RPP)*
ghd Air Hair Dryer: $220 (RRP)*
ghd Helios Professional Hair Dryer: $290 (RRP)*
ghd hair dryers come with a two-year manufacturer's warranty.
ghd blew away the competition, receiving the only five-star rating for overall satisfaction and full marks for most categories. The only exception was value for money, where it couldn't be rated due to not receiving enough responses to meet the sample size.
Dyson

Dyson doesn't just do vacuums, with many Aussies getting sucked into its range of Supersonic hair dryers. Despite their compact design, this line promises to pack a lot of power thanks to the digital motor V9 which spins at up to 110,000rpm. The brand also says you can get an extra boost with the Air Multiplier, which apparently creates a 'high-pressure, high-velocity jet of controlled air, for fast drying and precision styling'. And when it comes to hair care, this Dyson hair dryer apparently helps prevent heat damage and protect shine by regulating heat and measuring air temperature more than 40 times a second.
Dyson's Supersonic hair dryers are stated to suit a variety of hair types and include magnetic styling attachments. These include a styling concentrator, diffuser, gentle air attachment and smoothing nozzle. Models come in several colours, including black and purple or black and nickel.
Dyson impressed consumers when it came to hair care, earning full marks for the category and four stars on most other factors, including overall satisfaction. The only exception was value for money, where it got three stars.
Remington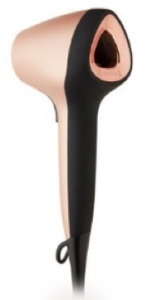 Remington is big on hair, offering a variety of straighteners, hot rollers and hair dryers to choose from. One of its hair-raising products is the Remington AIR3D Plus Hair Dryer, a model said to utilise a new structure for hair drying. The AIR3D Plus is said to use a unique 3D airflow path to enhance styling performance and features smooth conditioning technology to minimise frizz and ensure a smooth finish. It has a lightweight and balanced design for greater control and comfort.
If you're looking for a travel buddy, the Remington Jet Setter 2000 promises to give you 2000W worth of power, dual voltage and a convenient folding handle.
Some Remington hair dryers include:
Remington AIR3D Plus Hair Dryer: $200 (RRP)*
Remington PROLUXE Salon Hair Dryer: $130 (RRP)*
Remington Keratin & Argan Oil Nourish Hair Dryer: $80 (RRP)*
Some Remington hair dryers come with a two-year warranty.
Remington earned top marks on value for money, rated best in the category with five stars. It scored four stars across most of the board, including overall satisfaction, with three stars for weight and size.
Philips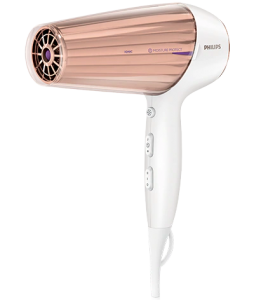 From electric shavers to clothes irons, and even baby bottles and motorcycle lights, Philips stands out with its wide variety of products to choose from. Its small range of hair dryers is generally priced just under the mid $100 mark, although the cheapest model retails for less than half the price. It's marketed to provide a unique sensor designed to give supposedly perfect moisture protection, and contains ionic conditioning to keep hair frizz free. The Philips hair dryer also includes ThermoProtect technology which is said to help protect hair from heat damage by ensuring the dryer works at the optimum drying temperature in order to prevent over drying.
Philips hair dryers currently available include:
Philips DryCare Advanced: $49.95 (RRP)*
Philips MoistureProtect Hair Dryer: $139 (RRP)*
Philips Prestige Pro Hair Dryer: $149 (RRP)*
Most Philips hair dryers come with a two-year warranty and the Philips Pro Hair Dryer has a five-year warranty.
Philips achieved a smooth four-star rating in all categories, including for value for money and overall satisfaction.
VS Sassoon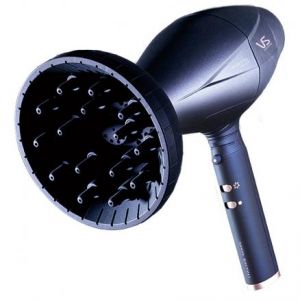 One of the unique products to come out of VS Sassoon is its Digital Sensor Dryer. Designed and engineered in Italy, the intelligent high-end model is said to contain what they call Hair Protection technology to provide even faster and healthier styling. The VS Sassoon 3W Brushless Digital Dryer is another one of the brand's hair-raising models, promising to dry hair 70% faster. It also allows you to attach a concentrator to tame unruly curls or add volume into the roots.
Most VS Sassoon hair dryers retail for at least $60. Here are some models currently available:
VS Sassoon Pocket Rocket Mini Pro Dryer: $17.95 (RRP)*
VS Sassoon Pro Dry 2300W Dryer: $29.95 (RRP)*
VS Sassoon Keratin Protect Salon Dryer: $49.95 (RRP)*
VS Sassoon eXpert Turbo Dryer: $54.95 (RRP)*
VS Sassoon Frizz Defense AC Salon Dryer: $79.95 (RRP)*
VS Sassoon Venezia 2400 AC Professional Dryer: $109.95 (RRP)*
VS Sassoon SW Brilliance High Performance Dryer: $12.95 (RRP)*
VS Sassoon Digital Sensor Dryer: $249 (RRP)*
Some VS Sassoon hair dryers come with a five-year warranty.
VS Sassoon achieved a respectable four stars for performance & reliability and value for money, although ended on three stars for hair care, weight & size and overall satisfaction.
Kmart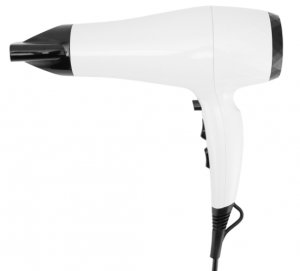 Don't want a hair dryer that ends up drying out your wallet? Kmart has plenty of affordable hair styling tools available, with prices ranging between $10 and $25 for hair dryers. The cheapest is a travel friendly option which features a foldable handle, two speed settings and a cool shot function.
The more expensive Kmart 2200W Hair Dryer similarly provides three heat settings and a cool shot function. It additionally includes a design featuring ceramic and tourmaline to supposedly keep your hair healthy and shiny, while the ionic airflow technology apparently reduces frizz. This budget model also comes with a long-life AC motor and diffuser.
Here are some models you can expect to find at Kmart:
Kmart Travel Hair Dryer: $10 (RRP)*
Kmart 2000W Hair Dryer: $20 (RRP)*
Kmart 2200W Hair Dryer $25 (RRP)*
Kmart hair dryers are available in-store or online via the retailer's website.
Kmart achieved four stars for value for money but landed on three stars for the remaining categories, including performance & reliability and overall satisfaction.
Other brands
The six brands reviewed above received the minimum sample size to be included in the ratings, but there are plenty of other options out there, including the following.
ALDI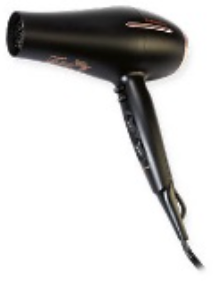 If the price of high-end hair dryers is causing you grey hairs, ALDI's got your back with its budget model. The German discount supermarket chain is known for having some of the cheapest dupes, even when it comes to appliances, and the simply named Professional Hairdryer is no exception. This ALDI hair dryer features three heat settings, two speed settings, and a cool shot button and boost function. It's also boasted to have 2000W-2400W drying power. Plus, it comes with a styling nozzle and diffuser.
The ALDI Professional Hairdryer is currently only available as a limited-time only Special Buy, usually retailing for $24.99.

Parlux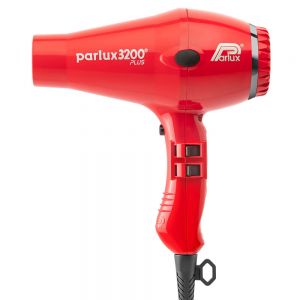 If you've scanned through places like Target and found yourself in the hair care section, chances are you've spotted a higher end option under the brand name Parlux. One of the models is the Parlux Alyon Air Ionizer Tech Hair Dryer, the 'new power player producing 2250W. It also promises to have a 3,000-hour lifespan, allowing you to blow everyone away for quite some time. The model has four temperature settings and two speed settings, and includes a cold shot button. The Parlux Alyon also comes with a hair catcher system and anti-heating front body for those who want to use the whole body of the hair dryer, just like in the salon!
Many Parlux hair dryers are made in Italy and include a two-year warranty. Some models include:
Parlux Ardent Barber Tech Ionic Hair Dryer: $219.95 (RRP)*
Parlux 385 Power Light Ionic and Ceramic Hair Dryer: $272.95 (RRP)*
Parlux Advance Light Ionic and Ceramic Hair Dryer: $293.95 (RRP)*
Parlux 3200 Plus Hair Dryer: $225.95 (RRP)*
Parlux 3800 Eco Friendly Ceramic and Ionic Hair Dryer: $251.95 (RRP)*
Parlux Aylon Air Ionizer Tech Hair Dryer: $314.95 (RPP)*
What is the best hair dryer to buy?
When it comes to customer satisfaction, there isn't much that gets Aussies feeling hotter than healthy locks. Hair care (23%) was the second biggest driver of customer satisfaction after performance and reliability (43%), with nearly one in four survey respondents (23%) worrying about the damage a dryer might do to their hair. This isn't helped by the fact that nearly a third (27%) of people continue to apply heat to their hair with styling tools like hair straighteners and hair curlers. Some try to get around this hairy problem by switching on the 'cool' setting (31%) on their dryer or applying heat protectant spray (29%).
For cost, the price of a hair dryer can start from just $10 and reach over $500. Our survey shows models in the mid to high-end price range tend to hit the sweet spot for plenty of consumers, with Aussies spending an average of $89 on a new dryer. People also seem to be making the most out of their purchase by ditching the hotel's complementary hair dryer and traveling with their own (31%).
Remington rated best for value for money in our first ever hair dryers review, followed by Kmart and Philips. The difference in price points between these two manufacturers proves there isn't a minimum or standard cost that you should follow in order to find a decent hair dryer. Nearly a third (27%) of survey respondents combed through multiple brands before finding the best hair dryer for them, while close to one in five people (17%) picked up something recommended by their friends or family.
But whatever you choose ultimately depends on what you need. This means considering factors like hair type and thickness, budget, whether you need any attachments and how much time you have to dry your hair. These things can influence the different settings, features and power levels you'll need as well as the price.
About the author of this page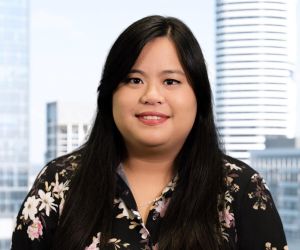 This report was written by Canstar Blue's home & lifestyle journalist, Tahnee-Jae Lopez-Vito. She's an expert on household appliances, grooming products and all things grocery and shopping. In addition to translating our expert research into consumer-friendly ratings reports, Tahnee spends her time helping consumers make better-informed purchase decisions on all manner of consumer goods and services, while highlighting the best deals and anything you need to be aware of.
*Prices taken from respective retailers and correct as of May 2020.