Fact Checked
How we rate men's razors
Any man will know that patience and good technique make for a better wet shave. But what's equally important is to have the right razor on hand to get a closer shave, avoid nicks, reduce irritation and keep your face and neck free from ingrown hair. It's no wonder that nearly half of survey respondents (46%) have tried multiple brands of razors in search of a trusty shaving pal. So, how do you find a razor that offers the right combination of ergonomics and value? That's where we come in, comparing the top razor brands on the market to find you the cleanest shave.
---
Find more detailed information on our ratings methodology.
---
Top Men's Razor Brand – ALDI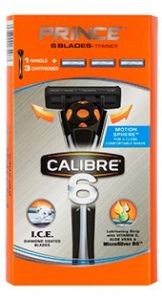 ALDI's range of razor blades is small, but an excellent deal. Among the range are Prince Calibre razors, made with six 'L' shaped blades, nestled closely together for a sharp shave and easy rinsing. They also have a lubricating strip infused with Vitamin E, aloe vera, and MicroSilver BG ─ an antimicrobial element that supposedly helps prevent skin irritation. The Prince Calibre razor pack comes with one handle and three razor heads, available for $8.99.
ALDI's razors received five stars for effectiveness, value for money, comfort, packaging convenience, and overall satisfaction. They finished with four stars for design.
Other men's razor brands
---
Not all men's razor brands in the market qualify for our ratings (based on minimum survey sample size), but that doesn't mean they're not worth considering. Here are several more brands to check out before making a purchase decision.
What are the different types of men's razors?
For days when you would rather ditch the beard trimmer, or even the hair clippers, there's always the razor. Here are four types of razors to consider:
Safety razor: This is the easiest and generally safest to use. It features blades locked at an angle to make it safer to use and prevent cuts. This is ideal for beginners.
Straight razor: This is the grandfather of razors. It's a vintage type of razor featuring a straight blade that folds into a handle. Straight razors are the sharpest of the bunch and offer the sharpest, closest shave. It's best to leave that one to barbers and experienced shavers.
Cartridge razor: That's a razor that features a detachable head, so you can change the razor cartridges as you see fit and keep the same handle. It's one of the most commonly used types.
Disposable razor: That's a plastic razor that doesn't have a detachable head, which means that you'll have to dispose of it when the blades and lubricating strip have run their course. Disposable razors are cheap, come in multi-packs, and are good for travel, but have a very short lifespan, resulting in around 100 million in landfill every year.
If you do choose to use disposable razors, stop them from ending up in landfill by recycling them, with the easy Terracycle program. You can also recycle razor heads from cartridge razors.
Which type of men's razor should I use?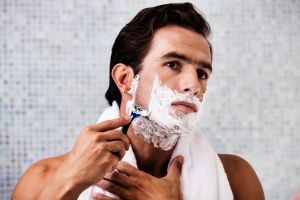 This will depend on your shaving routine, how confident you are with a razor, your skin type, and your budget. If you have sensitive skin, you'll want a model with a decent built-in lubricating strip. Our survey found nearly one in five men (22%) buy razors with additional protection for sensitive skin. If you're not a morning person and usually rush out the door, then a cartridge razor might be what you need to get the job done quickly. If you're new to shaving, then you may want to start with a safety razor first to build confidence. To give you some options, here are the types of razors our survey respondents had most recently purchased:
Cartridge razors: 43%
Disposable razors: 39%
Removable blade razors: 17%
Straight razors: 1%
When it comes to what sort of razor you use, the best answer is usually the one that delivers you the best shave! That might mean razors meant for the opposite gender, or using razors with additional protection. If you, the small portion of Aussies (6%) get ingrown hairs from shaving, then you should consider using a shaving cream or gel to help the blades glide across the skin, as it certainly worked for 61% of shavers out there.
Finally, the decision to shave is up to you, and if you find it a boring chore, you may be pleased to know that 17% of men reckon it's now socially acceptable to rock the body and facial hair, and 11% are happy to just pick up the razor every fortnight – rock that five o'clock shadow fellas!
Meet our consumer experts
---
Megan Birot: Home & Lifestyle Editor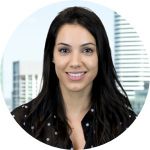 Megan is Canstar Blue's Home & Lifestyle Editor, leading the team that focuses on consumer products and services, ranging from supermarkets and groceries to home and personal appliances and retail stores. She interprets Canstar Blue's bespoke research on the thousands of brands that we compare, rate and review, to help shoppers make better purchasing decisions.
Samantha Howse: Consumer Research Specialist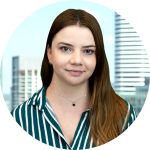 Samantha Howse is Canstar Blue's Consumer Research Specialist, coordinating the consumer research program behind our customer satisfaction awards across Canstar and Canstar Blue in Australia and New Zealand. Sam has earned a Bachelor of Business (Marketing) from Griffith University and, with seven years in market research and 2 years in marketing, she is experienced in survey design, implementation and analysis, coupled with an understanding of marketing principles and best practice.