Fact Checked
Mitchum 'nose' best in female deodorant review
Deodorant probably isn't the most glamourous item in your bathroom or handbag, but we all know it's a necessity to help you stay fresh throughout the day. No one enjoys bad BO (body odour), especially after a workout or a stressful day at work. What's even worse is getting that little black dress stained by deodorant – it's a lose-lose situation sometimes. With this in mind, there's certainly a wide range of brands available, so if your current deodorant is letting you down at the most crucial times, we're here to help!
Canstar Blue has surveyed almost 1,200 women to find out which brands keep us gals happy and provide long-lasting effectiveness – from the office to date night. Brands were put to the test on a range of critical factors, including effectiveness, smell, ease of use, packaging, value for money and overall satisfaction. Brands that received at least 30 responses are compared in our ratings.
It was all 'rosy' for Mitchum in our latest ratings, after scoring five-star reviews for overall satisfaction as well as effectiveness, ease of use and value for money.
Best Women's Deodorants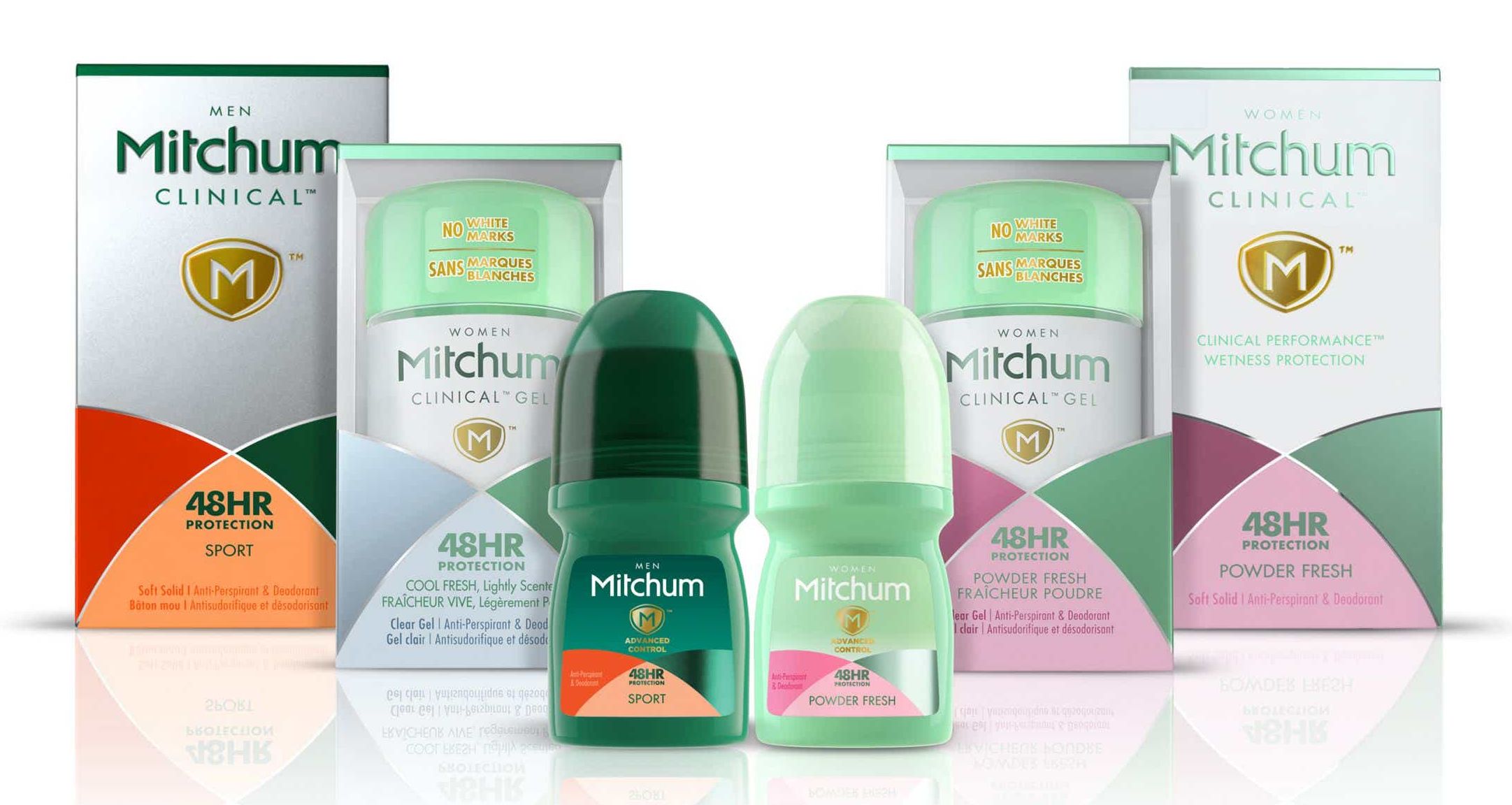 Here are the best brands of women's deodorant in Australia, as rated by consumers in Canstar Blue's latest review:
Mitchum
Nivea
Dove
Rexona
Impulse
Mum
Mitchum successfully sniffed out what makes Aussies happy, rating best with five stars for overall customer satisfaction, effectiveness, ease of use and value for money, while all other brands rolled in on a respectable four stars overall. It's worth mentioning that Nivea got full marks for value for money, as did Impulse when it came to scent and packaging.
Top Female Deodorant Brands
Mitchum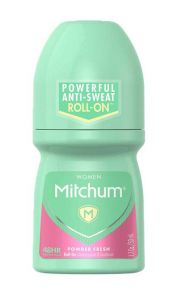 Throughout Mitchum's 50+ year history, the company has provided different types of unisex deodorants that offer sweat and odour protection and skin conditioning to keep our underarms feeling and smelling fresh.
There are several ranges currently available, including Mitchum Clinical Gel, Mitchum Clinical and Mitchum Roll-On. Mitchum Clinical is available in a variety of fragrances for both women and men, many of which are described as a 2-in-1 antiperspirant deodorant with 48-hour protection. It's claimed to be dermatologically tested and contains aloe and vitamin E to help soothe and condition the skin. The range includes roll-on, powder, and gel options.
Mitchum clearly satisfied Aussies in the deodorants department after earning five-star reviews for effectiveness, ease of use, value for money, and overall satisfaction. It also got three stars for packaging design but did not receive enough responses to be scored on scent.
Nivea
German personal care brand Nivea features a wide range of deodorants – for males and females. Its women's line-up includes roll-on (50ml) and spray (250ml) options. It has several collections such as 'Pearl & Beauty', which is stated to feature pearl extracts to support an even skin tone, and 'Pure Invisible' which is claimed to protect against white marks on clothes and underarm skin.
Nivea also offers its 'Sensitive Protect' roll-on deodorant, which the brand states is specifically developed with chamomile extract and avocado oil for sensitive skin.
Nivea was rated best bang for buck, receiving five stars for value for money. It got four stars everywhere else, including for effectiveness, scent and overall satisfaction.
Dove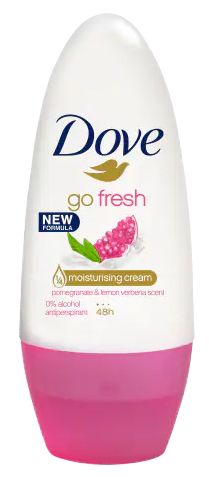 Unilever-owned brand Dove claims it's committed to helping Aussie women feel and look confident in every situation. Dove offers roll-on (50ml), stick (45ml) and spray (220ml) deodorants. Dove additionally offers a 0% aluminium range for a gentler option. This line-up is said to provide up to 24 hours of odour protection.
According to Dove, there's a product to suit every situation, such as Clinical Protection, said to deliver up to 48 hours of protection and Invisible Dry, claimed to leave no white marks on more than 100 colours. Dove's antiperspirant deodorants are also said to be created with a quarter of moisturising cream.
Dove scored a solid four-star review across the board, including for effectiveness, ease of use, scent, packaging, value for money and overall satisfaction.
Rexona

Another brand owned by Unilever, Rexona provides deodorants for both women and men. For the ladies, options include roll-on (50ml), stick (42ml) and spray (180ml & 250ml). Rexona also offers deodorants with Clinical Protection for those who find most other deodorants ineffective. These are said to be three times stronger than regular antiperspirants and include the brand's Defence+ Technology which supposedly provides 96-hour sweat protection.
Rexona achieved a solid four stars across most research areas, including effectiveness, scent, ease of use and overall satisfaction. It got three stars for value for money.
Impulse

Designed to be light and portable, Impulse body sprays are claimed to be developed by fragrance perfumers and made with fine oils inspired by current fragrance trends. These generally come in 75ml aerosol spray cans, available in scents such as Emerald Meadow, Golden Sunset and Raspberry Ripple. Aside from spray deodorants, Impulse also has aerosol deodorants that can be used as all-over body perfumes.
Impulse impressed on scent and packaging, earning five stars, before scoring four stars for ease of use and overall satisfaction. It got three stars for effectiveness and value for money.
Mum

The brand Mum was born way back in 1888 and has been rolling its way through the years on a global scale. It offers roll-on deodorants (50ml), plus 2-in-1 spray antiperspirant deodorants (100g) that are claimed to be alcohol-free. Fragrances include Cool Pink and Dry Active, which are both described to be light and delicate enough to not clash with your perfume. While Mum does have fragrances for men as well as unisex deodorants, these aren't currently sold in Australia.
Mum achieved a mostly smooth four-star review across the board, including for effectiveness, value for money and overall satisfaction. The only exception was scent, where it got three stars.
What to consider when buying deodorant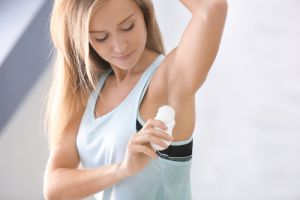 Aside from revealing the best-rated deodorant brands for women, our research identified the following drivers of customer satisfaction:
Effectiveness: 46%
Value for money: 25%
Ease of use: 13%
Smell of product: 11%
Packaging: 4%
Types of female deodorant
Deodorants come in all shapes and sizes. The main types you'll find on supermarket and pharmacy shelves include:
Roll-on
Spray/aerosol
Stick
Crystal
Powder
According to our survey, 46% of respondents purchase spray deodorants, while roll-ons came in second with 43%, followed by stick deodorants on 6%. It typically comes down to preference as to which type you buy. It's important to note that our ratings include feedback on all of these deodorant types.
Deodorants vs antiperspirants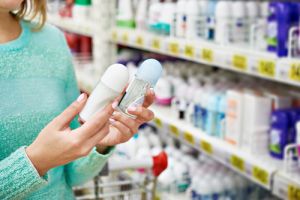 A handful of respondents to our survey (9%) indicated they didn't know there was a difference between deodorants and antiperspirants, which means some people might be buying the wrong product for their needs. While many brands boast 2-in-1 combinations, deodorants and antiperspirants target two separate problems.
It's a common misconception to think that sweat smells. In actual fact, sweat itself is essentially odourless – it's the natural bacteria on our skin reacting with sweat that releases the smell we call body odour. So, the primary goal of deodorant is to mask the smell of excessive bacteria, while antiperspirants aim to prevent sweating.
The bottom line on women's deodorants
So, there you have it – Mitchum has been rated the number one brand of women's deodorant, so you might like to add it to your shopping basket on your next trip to the supermarket, as it was the only brand to earn a five-star rating for overall satisfaction. Otherwise, Impulse could be worth checking out if you're interested in sniffing out different scents and fragrances. Nivea was also rated to offer good bang for buck.
While deodorant isn't the most exciting purchase you'll ever make, you still deserve to get great quality and value for money. There are plenty of brands out there, so if your current deodorant is leaving you in a sweat, it may be time to try something else. On that note, we hope our ratings provide a helping hand.
About the author of this page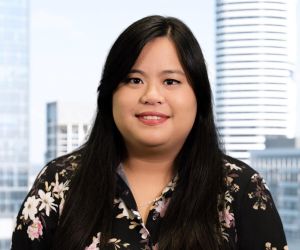 This report was written by Canstar Blue's home & lifestyle journalist, Tahnee-Jae Lopez-Vito. She's an expert on household appliances, grooming products and all things grocery and shopping. In addition to translating our expert research into consumer-friendly ratings reports, Tahnee spends her time helping consumers make better-informed purchase decisions on all manner of consumer goods and services, while highlighting the best deals and anything you need to be aware of.
Online Grocery Shopping Reviews
Picture credits: Africa Studio/Shutterstock.com, Sergey Ryzhov/Shutterstock.com.