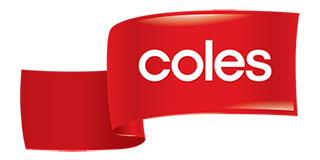 Review of Coles laundry powder and liquid
Looking for a laundry detergent that delivers on value for your money? Check out our guide to Coles laundry detergent and liquid.
The Coles laundry powder and liquid range aims to deliver value and quality for Aussie families. Its full range is suitable for all machine types, both front and top loader washing machines. There are just a few options available in the Coles range.
Coles Sensitive Laundry Powder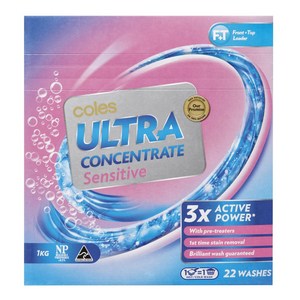 The Coles Sensitive Laundry Powder is designed with pre-treaters and aims to be tough on stains while being gentle on the skin. The standard size for the Coles Sensitive Laundry Powder is 1kg.
You may also be interested in:
Coles Eucalyptus Wool Wash
The Coles Wool Wash Liquid detergent is designed for woollens and delicates to leave fabrics soft and gentle. The Coles Wool Wash has a Eucalyptus fragrance to leave clothes smelling fresh and adds a subtle impact to the laundry experience.
The Eucalyptus Wool Wash comes in a 1.25L bottle.
Coles Booster Range
Coles also has a booster range available, which is designed to whiten and brighten clothes as well as be safe on colours. There are two types in the range including:
Laundry booster
Oxy Booster Advanced Laundry Soaker
Standard size for both booster options is 1kg containers.
Coles Smart Buy Laundry Powder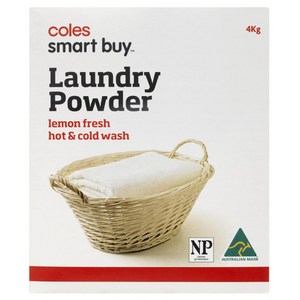 If you're just looking for as much laundry powder as you can get for your money, the Coles Smart Buy brand delivers a 4kg option at less than $1 per kg.
Should I use Coles laundry powder & liquid?
The Coles brand is more focussed on value rather than the technical side of laundry. The range offered is quite small and covers just the basics. On the other hand it is still considered by Aussie families to get the job done. So for a low-cost laundry detergent option, Coles may have a range for you to keep in mind.