Review of Woolworths cleaning products
Woolworths has two lines for everyday household products, including the Woolworths Select range and its Homebrand range. Woolworths aims to give great value for money with its products and while they are certainly cheaper than most brand names, are they living up to cleaning expectations? Canstar Blue takes a look.
Woolworths Dishwashing Liquids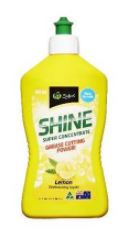 Woolworths offers several dishwashing liquids to help with the difficult job of deciding who is doing the dishes tonight. In the Woolworths Homebrand range, it has the Woolworths Homebrand Dishwashing Liquid in a lemon fragrance. Standard size is a 1L bottle. In the Woolworths Select line, there are four detergents to choose from:
Woolworths Select Dishwashing Liquid Concentrate Lemon – 900ml
Woolworths Select Dishwashing Liquid Antibacterial – 900ml
Woolworths Select Shine Dishwashing Liquid Antibacterial – 450ml
Woolworths Select Shine Dishwashing Liquid Lime – 450ml
The concentrated range is designed to use less than regular dishwashing liquids and is biodegradable. The products are not tested on animals and have no added phosphorus. If a simple, fresh and zesty scent is what you're after, the Woolworths range may have a dishwashing liquid for you.
Woolworths Dishwasher Detergents
In the dishwasher space, there are several options for dishwashing powders and dishwashing tablets. In terms of powders there is the Homebrand Dishwashing Powder and the Woolworths Select Dishwashing Powder Concentrate in a lemon fragrance. The Woolworths Select Dishwasher Powder is biodegradable and apparently designed to protect glassware. It has no chlorine bleach added.
Standard sizes are a 1kg box for the Homebrand Powder and a 1kg bottle for the Woolworths Select Powder Concentrate. For the dishwasher tablet range there are two options:
Woolworths Select Dishwashing Extreme Tablets – 20pk
Woolworths Select Dishwashing Tablets All in 1 – 28pk and 42pk
Both Woolworths dishwashing tablets have self-dissolving wrappers and built in salt and rinse aid. They are also designed to help protect glass and machine limescale.
Woolworths Floor Cleaners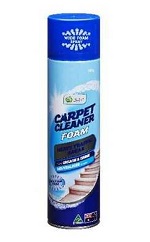 When it comes to cleaning floors, Woolworths offers its Woolworths Select Floor Wipes designed for hard floors and other hard household surfaces including polished timber floors, ceramic and slate tiles, sealed cork and linoleum. The Woolworths Select Floor wipes are anti-bacterial and can fit most leading brand sweepers. The standard size is a 20 pack.
Woolworths Carpet Cleaners
A few other options for floor cleaning are Woolworths carpet cleaners that come in two varieties:
Woolworths Select Floor Carpet Cleaner with an upholstery fresh scent – 500ml spray bottle
Woolworths Select Floor Carpet Foam – 500g spray can
A fragrance has a small but noticeable difference in the cleaning experience, so if you're looking for a more scented smell for carpet cleaning, Woolworths also offers it Homebrand Floor Carpet Deodoriser. It comes in a 500g cylinder container and is in the lavender fragrance.
Woolworths Multipurpose Cleaners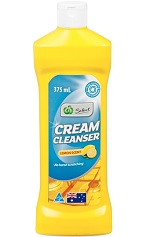 For multipurpose cleaners, Woolworths offers its Homebrand Multipurpose Cleaner Trigger in a 750ml bottle and the Woolworths Select Multipurpose Cream Cleanser in a 375ml bottle. The cream cleaner has a lemon fragrance for a fresh and zesty scent.
There is also the Woolworths Select Cleaning Microfiber Multipurpose Cloths available, which come in a three pack. The Woolworths cloths are machine washable and are designed for removing dirt and grease from all hard surfaces including stainless steel, enamel, ceramic, glass, chrome, granites, marble, slate, quartz, tile and wood.
Woolworths Bathroom Cleaners
For bathroom solutions, Woolworths has three products available in the Woolworths Homebrand range and two products available in the Woolworths Select range:
Woolworths Homebrand Bathroom Cleaner – Domestic Cleaner in regular – 1.25L bottle
Woolworths Homebrand Bathroom Cleaner – Domestic Cleaner in fresh fragrance – 1.25L bottle
Woolworths Homebrand Bathroom Cleaner Ammonia – 1L bottle
Woolworths Select Bathroom Cleaner Mould Killer – 500ml spray bottle
Woolworths Select Bathroom Bath & Shower Foam – 390g spray can
To help compare the effectiveness of the products, you may like to have a look at our review ratings to see how Aussie families rated the Woolworths bathroom cleaners.
Woolworths Toilet Cleaners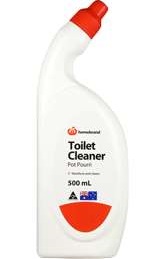 To help keep your toilet clean, Woolworths offers several products including the Woolworths Select Toilet Cleaner Bleach Gel in a 700ml bottle and the Woolworths Homebrand Toilet Cleaner Liquid Pot Pourri in a 500ml bottle. The Woolworths Homebrand Toilet Cleaner Liquid Pot Pourri aims to act as a disinfectant as well as a cleaning product for your toilet.
There are also two Woolworths Homebrand Blue Toilet Cleaner Block products available, which come in the option of 2x50g packets or a 150g box. Both are designed to blue your toilet water and help keep the toilet clean.
Should I use Woolworths cleaning products?
Woolworths aims to bring value for money with its home brand ranges. It offers simple fragrances and if you're not looking for any floral variety, then Woolworths may have the cleaning products for you. The effectiveness and the ease of use may also be an important factor for you and it would be wise to have a read of online reviews and ratings – such as ours – to see how other Australian consumers compare a variety of cleaning products to help make a choice. Ultimately, Woolworths sells relatively basic cleaning products, but that could be all you're looking for. If so, you'll get a bargain!
About the author of this page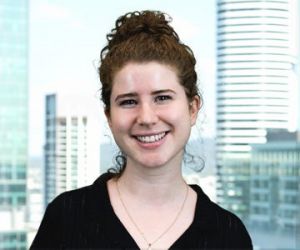 This report was written by Canstar Blue's Content Producer Luciana Lawe Davies. She writes about streaming, appliances and consumer products and services. Luciana enjoys bringing readers the best in what's on TV and at the shops, including the best deals and latest reviews.