ALDI Power Force flushes the competition in toilet cleaner ratings
It's certainly one of the less glamorous cleaning jobs, but it's probably one of the most important. We're talking, of course, about cleaning the toilet. Scrubbing the toilet to make that porcelain shine can be an unpleasant experience, but like with most cleaning tasks, it becomes more difficult the longer you leave it. A clean toilet can be the pride of a clean bathroom, while protecting you and your family from all the nasty bacteria that tends to live around an uncleaned toilet area. To help you keep your toilet clean and healthy (as much as toilets can be), you'll want a toilet cleaner to offer a helping hand, while keeping the cleaning process as fuss-free and contactless as possible. So, which toilet cleaners are best-equipped for the job?
To find out, we surveyed nearly 2,300 Australian adults for their feedback on the toilet cleaners they've most recently purchased and used when it comes to important factors like effectiveness, value for money, ease of use, smell, environmental friendliness and packaging design. This year, nine toilet cleaner brands featured in the results, with ALDI Power Force leading the way from its supermarket label rivals, as well as all the big-name brands you've no doubt heard of or used before. The supermarket home brand achieved five-star reviews in the majority of categories and overall.
Best Toilet Cleaners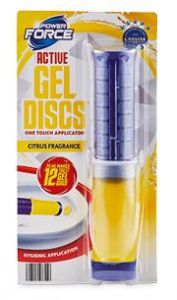 Here are the best toilet cleaner brands in Australia, as rated by consumers in Canstar Blue's latest review:
ALDI Power Force
Domestos
Earth Choice
White King
Harpic
Coles Ultra
Duck
Bref
Woolworths Essentials
ALDI Power Force scored five-star ratings in the majority of research categories, namely effectiveness, ease of use, smell, packaging design, value for money and overall customer satisfaction. It received four stars for environmental friendliness.
Runner-up Domestos, similarly scored top marks for effectiveness, while Earth Choice got the edge over our ratings winner with a five-star review for eco-friendliness and also managed to score full marks for smell and packaging design.
On the whole, most brands including Domestos, Earth Choice, White King, Harpic, Coles Ultra, Duck and Bref, were rated a satisfactory four stars for overall satisfaction. Woolworths Essentials was left behind on three stars overall.
How to find a good toilet cleaner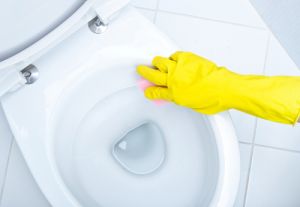 Our review provides a helpful guide as to which toilet cleaners are deemed by consumers to be the most effective, but in addition to packing a potent punch, you'll also want a cleaner that's easy to use, doesn't smell too bad and represents good value for money. There's little point having a great cleaning product if you don't use it properly. This is particularly important when it comes to toilet cleaners as you'll likely want to minimise your contact with the inside of the toilet. This is where nozzle-style toilet cleaners can be useful as you don't actually have to touch the bowl, leaving just the toilet seat and surrounding areas to contend with. Toilet cleaning can be tackled relatively efficiently when you have the right tools. This year's research identified the following drivers of customer satisfaction:
Effectiveness: 43%
Value for money: 17%
Ease of use: 14%
Smell: 10%
Packaging design: 9%
Environmental friendliness: 6%
Effectiveness was the most important factor for Aussie consumers, with value for money coming in second. Over a third (36%) of survey respondents admitted they always buy the same brand of toilet cleaner, while 30% of people always go for the cheapest option. Our survey also found the majority of Aussies have a preference for liquid toilet cleaners (79%), followed by gel disks and rim blocks (10%).
Toilet Cleaners Compared
Here is an overview of the nine brands in this year's toilet cleaner review, in order of their ranking.
ALDI Power Force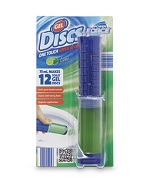 ALDI's Power Force range has a variety of products to make that bowl beautiful, including hospital-grade disinfectant bleach that is said to hygienically clean and remove mould and dirt. Meanwhile, ALDI's gel cleaner and discs apparently make flushing not only smell great but also keep the bowl looking nice and clean. The range is available with 'marine', 'lime' and 'citrus' fragrances. ALDI Power Force topped our ratings this year, after receiving five-stars for effectiveness, ease of use, smell, packaging design, value for money and overall satisfaction.
Domestos

Domestos seems to be a socially-conscious brand, with partnerships with organisations such as UNICEF to help deliver sanitation and more hygienic living to developing nations. As for its toilet cleaning products in Australia, Domestos doesn't mess around and has only disinfectants in its range, available in either the original or 'mountain fresh' fragrances. The brand was rated five stars for effectiveness and four stars for overall customer satisfaction.
Earth Choice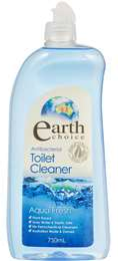 A brand from the Natures Organics group, Earth Choice seems to represent the eco-conscious choice for many cleaning enthusiasts. Its toilet cleaner product is stated to use plant-based ingredients and comes in an 'aqua fresh' scent. It claims an easy-application bottle, and evidently, a lot of Aussie shoppers are suitably impressed. Earth Choice achieved top marks this year for smell, environmental friendliness and packaging design. It earned four stars on effectiveness, ease of use, value for money and overall satisfaction.
White King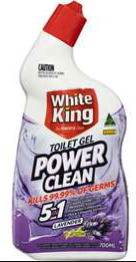 Bleach extraordinaire White King comes to the toilet cleaning contest with some apparently hard-hitting and effective solutions. It has a large range of toilet cleaning products, including bleaches, wipes, bleach tablets, power gels and cistern blocks to have every part of your system smelling fresh, while minimising harmful bacteria. The toilet gel range includes fragrances such as eucalyptus, lemon, aqua and lavender. The brand that claims to have 'the power to protect' scored four stars for effectiveness, ease of use, packaging design and overall satisfaction.
Harpic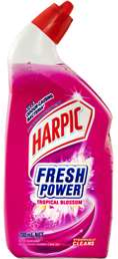 Harpic has a large range of toilet cleaners, ranging from gel discs to disinfecting liquids boasting various levels of strength. For the bowl it also sells a cageless rim block to keep your toilet fresh with every flush. Its toilet cleaner gels include citrus and fresh scents, while a 'heavy-duty' crystal cleaning product is also available. Harpic scored four stars for overall satisfaction in our latest review, plus four stars in the key areas of effectiveness, ease of use, smell and packaging design. However, it only achieved three stars on value for money and environmental friendliness.
Coles Ultra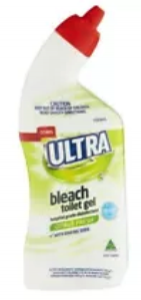 Coles Ultra is the supermarket's budget line of everyday essentials which includes a range of disinfectants and an easy-application toilet cleaner gel. Evidently, a number of consumers were satisfied with Coles Ultra, which rated four stars for overall satisfaction and in the majority of categories surveyed.
Duck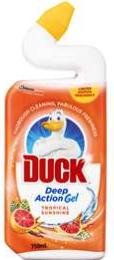 Duck was a solid performer in our latest review, with four-star ratings on effectiveness, ease of use, smell, packaging design and for overall satisfaction. Its toilet cleaner range includes bleach cleaners in a variety of scents, plus fresh disks and rim blocks. Duck's main strength seems to come in its fresh discs and rim blocks that are available in scents like 'citrus', but the brand also stands out for its rather unique nozzle design, which should make the in-bowl cleaning a little easier. This is reflected by its marks for design and ease of use.
Bref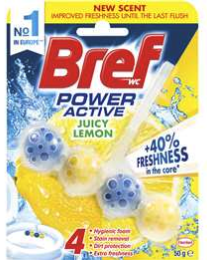 Bref is a brand that specialises in cleaning blocks and cubes, claimed to provide anti-limescale action, stain removal and dirt protection every time the toilet is flushed. Its line-up includes the 'Power Active' and 'Blue Active' ranges, bringing visible blue water action between flushes. Bref scored four stars for effectiveness, ease of use, smell, packaging design and overall satisfaction.
Woolworths Essentials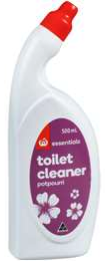 The Woolworths budget-oriented Essentials line-up includes a 500ml toilet cleaner in a 'potpourri' scent, with a similar bottle shape to most other brands, plus a blue toilet cleaner block that's stated to freshen and clean. Woolworths Essentials scored a solid four-star rating for value for money, but landed on three stars overall. It got only two stars for eco-friendliness.
Other Cleaner Ratings
About the author of this page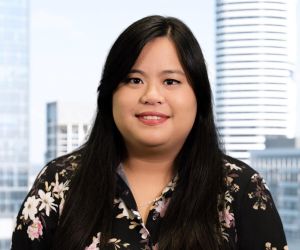 This report was written by Canstar Blue's home & lifestyle journalist, Tahnee-Jae Lopez-Vito. She's an expert on household appliances, grooming products and all things grocery and shopping. In addition to translating our expert research into consumer-friendly ratings reports, Tahnee spends her time helping consumers make better-informed purchase decisions on all manner of consumer goods and services, while highlighting the best deals and anything you need to be aware of.
Online Grocery Shopping Reviews
Picture credits: Rasulov/shutterstock.com