It's the hot debate starting to flare up as 5G edges closer to release to the public. 5G is hotly anticipated to reach gigabit speeds, while the NBN has been met with controversy as it seemingly flounders with 100Mbps top speeds. Find out more about what 5G can offer and if it's truly the 'NBN killer' Australia deserves.
What is 5G internet & when will it arrive in Australia?
5G is the natural progression of 4G mobile internet, but this generation looks set to be a big one. It is scheduled for mainstream launch in 2020 with Telstra already on-board to gradually roll it out in 2019. Pundits say it could deliver speeds up to 20 times faster than the fastest fixed line internet in Australia, so it has some big claims to its name already.
5G is already due to be rolled in the United States in the latter part of 2018, with big telcos AT&T and Verizon keen to pioneer the technology.
Optus has stated that it will start rolling out the service in 'key' metropolitan areas, most likely referring to Sydney and Melbourne, before other capital cities.
Currently, Optus' real-world tests of 2Gbps is about double what anyone can achieve in Australia, and has big potential for the future. In a couple years' time, it will be interesting to see how 5G holds up as more people join the service.
The NBN rollout is due to be completed nationally by 2021, meaning the turn of the new decade could see a dramatic uptick in internet speeds across Australia.
Completion of 5G is a fair way off, with initial rollout in 2019 and may not be completed until well into 2020. Fixed wireless internet customers may be among the first to see the benefits, connecting to a hub that then connects to a 5G data service.
5G Vs NBN: What could be better for home internet?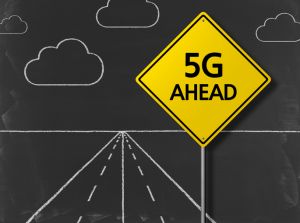 Aside from speed comparisons, what ends up being better for home internet could entirely depend on what provider you're with and what technology they're backing. However, there is no reason the two services cannot complement each other, like how 4G is used for mobile applications and NBN services home internet needs today.
Major telcos Optus and Telstra have not been coy about their support for 5G, with the two competing to have the first live service by 2019. Both big boys have cited 5G speed as being the major plus, with up to 20Gbps on tap.
The third carrier in Australia, Vodafone, is a bit more reserved in his approach to 5G. CEO Inaki Berroeta has downplayed the hype, saying that the new spectrum will not realistically be available for a few years and in that time NBN could gain even further ground.
Vodafone is the newest of the 'Big 3' telcos to offer NBN plans, while Optus and Telstra have been duking it out for some time, offering entertainment bundles, discounts, deals and the like. While it may seem Vodafone is backing down on the NBN hype, its CEO did push the 'coexistence' model rather than 5G taking over NBN, or vice versa. NBN is not dead like the tabloid headlines might lead you to believe, but the major telcos are expecting a massive uptake in 5G once it becomes available.
Pros & Cons of 5G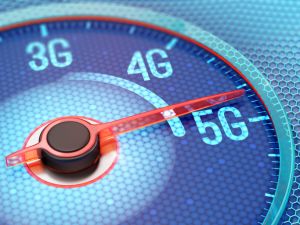 The fastest speeds currently available in Australia are 1Gbps, with Wollongong in NSW being dubbed 'gigatown', which is up to 20 times slower than what could be achievable on 5G.
The fastest NBN speed tier available to most Australians is 100Mbps, while 5G could reach up to 20Gbps – 200 times faster.
Aside from speed, 5G may also reduce 'ping' times, which could be a game changer for online gamers. These guys are serious about their internet performance!
In recent trials, Optus said it achieved real-world results of 2Gbps. However, could 5G feasibly replace NBN as the home internet king?
Coverage of 5G is a major concern. Telstra has come out saying that one million Australians will be covered – less than 5% of the total population – while 3G and 4G services cover up to 98% of Australians at present.
At the time of writing, NBN Co has stated it now has over 5.5 million connections on the service, both residential and businesses.
It is estimated that to rollout 5G coverage for the whole of Europe, it will cost about €300bn to €500bn. Australia is not as populated but could have similar infrastructure costs due to the land size.
5G may not necessarily be the NBN killer the tabloid headlines will have you believe, but it may see a complementary role alongside NBN. In any case, the next couple years in Australia are about to get exciting for internet.
The Final Word on 5G
5G may not exactly be the NBN killer, but that doesn't mean you shouldn't get a little excited about it! With up to 20Gbps download speeds a theoretical possibility, Australia could experience a whole new world when it comes to the internet. Due for initial rollout in 2019 the future is not far away.
Current devices will need to play catch up as many mobile phones will not be 5G-ready for some time.
Further, like with 4G in the past, expect data to be expensive at first. It will be interesting to see how the many telcos and Mobile Virtual Network Operators (MVNOs) receive 5G and what they'll charge for it. Nevertheless, 5G has the potential to revolutionise internet in Australia, but don't count out NBN just yet.