Hayu Australia Review & Guide
Hey you! Have you heard of Hayu? 'Hey, you' or 'Hi-oo', or however you pronounce it, is one of the newer TV streaming services to hit Australian screens, but with a little twist. It focuses solely on reality TV shows, more specifically all that delightfully trashy stuff straight from the US. Hayu is labelled as 'reality on demand'. It promises to deliver the hottest shows on the same day they're aired in the US, so you're never left out in the cold for too long. Canstar Blue reviews Hayu and compares it to other streaming services in Australia.
Here's a taste of what to expect!
How much does Hayu cost?
Hayu costs $6.99 a month, but not until you complete your free month's trial. Hayu comes with no lock-in contract, so you can leave at any time. Both the free month trial and no commitment deal are pretty common among streaming services. In this regard, Hayu's monthly cost works out to be cheaper than Netflix, Stan and Foxtel Now, but slightly dearer than the entry cost for Amazon Prime.
Netflix: AU$9.99-$17.99
Stan: AU$10-$17
Foxtel Now: AU$10 (one channel pack)
Amazon Prime: US$2.99 (for first six months)
What shows are on Hayu?
Hayu claims to have a library of over 3,000 individual episodes of hit reality TV shows. Popular titles that are able to be streamed from the same day as the original US airdate are:
Keeping Up With the Kardashians
The Real Housewives of Potomac
The Real Housewives of New York City
Million Dollar Listing New York
Southern Charm
Botched
Below Deck
Invite Only
Second Wives Club
Beyond these popular reality shows beamed straight from the US, are 'box sets' of ready for binge-watching. These include classic reality series like:
Jersey Shore
The Hills
The Valleys
All in all, expect high amounts of drama, fake tan and plastic surgery in this Los Angeles-oriented swathe of shows. If you like beach bodies, hair gel and random bouts of ugly-crying, then Hayu delivers it all with its strong list of delightfully trashy reality TV shows… like, seriously.
You may also be interested in:
How can I watch Hayu?
Hayu is able to be streamed in-browser on pretty much any device that can access the internet, including Windows and Mac computers. You can also stream through Google Chromecast and Apple Airplay, as well through the iOS and Android apps. Most notably, Hayu is not available for streaming through Apple TV. Additionally, you also cannot watch Hayu abroad – you must watch in the country you purchased in.
How does Hayu compare to other streaming services?
Compared to other popular streaming services in Australia, Hayu is often a cheaper alternative. However, is it actually worth the $5.99 monthly price tag?
Hayu compared to Netflix or Stan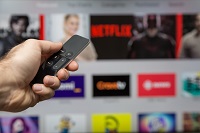 Netflix starts at AU$9.99, for which you get one simultaneous stream at a time with Standard Definition quality. To get more than one stream or HD quality you'll have to pay either AU$13.99 or AU$17.99 monthly. The AU$17.99 plan includes 4K streaming, something which Hayu does not offer. Stan is an AU$10 flat fee for three HD streams.
This is in comparison to Hayu with which for your monthly fee you get HD picture, but one stream. However, where the main two separate themselves from Hayu is the sheer range of content available. Hayu boasts 3,000 individual episodes, but between both Stan and Netflix you'd probably get more than 3,000 TV shows to watch instead.
Netflix and Stan have a broader range of content, as well as movies
Hayu's product is more targeted than the other two
Unless you're a reality TV junkie and want the latest from the US, you may find better value in either a Stan or Netflix subscription, despite the more expensive monthly fee. Netflix thrives on its Netflix Originals, while Stan seems to thrive on having popular shows like Better Call Saul hot off the press, as well as masses of Australian content. With Netflix you are also able to log in as usual if overseas. For example, if in the US, you can use your Australian login and access US Netflix. With Hayu this feature is not available.
Hayu compared to Foxtel Now
If you want reality TV and you want it NOW then Foxtel Now is probably the better bet here. Foxtel Now differentiates itself by being able to stream live shows, so you can emulate the traditional Foxtel experience. With Hayu you are still relegated to on-demand streaming, instead of live streaming. While this might not have an effect on the timeliness of your bingeing habits, if you just want something to watch in the background, Foxtel Now may be better here.
Foxtel Now starts at $10 a month for basic channel packs
To get the reality TV shows in question, you'll probably have to pay $15 a month for either the 'Pop' or 'Drama' pack
Again, Foxtel Now offers a much broader range of content, but it is broken up into general interest groups. And to get reality TV, you'll probably have to be willing to spend $15 a month – over double the price of Hayu. For a purely reality TV content assessment, Hayu may win out, but for more general content, as well as extra premium content like Game of Thrones and live sport, Foxtel Now is a winner.
Is Hayu worth a wave hello?
Hayu may be a sign of things to come – streaming services dedicated towards a particular genre of television. Hayu lacks movies or anything but reality TV, and for many people this may be a turn off. However, Hayu's purpose is to satisfy those who love reality TV, and for that reason we suspect the $6 monthly fee is probably worth it. If you're looking for more general content, Netflix and Stan are probably more up your alley, and Hayu probably seems a bit too 'trashy' or specific. However, for those interested Hayu may be their next favourite streaming service.
Aside from competing with Netflix or Stan on a content basis, Hayu also may fall a bit behind in terms of user experience; Apple TV is not supported, and only one HD stream is available. You also can't take the service with you if travelling abroad. Netflix supports all of this and more, and Stan has three streams for a flat fee of $10. Nevertheless, while Hayu may lack a bit in terms of streaming features, its targeted content and same-day US streaming may more than make up for it for those that are interested.