Amaysim Mobile Phone Plans
Amaysim has been in the telco game since 2010, and since its launch has established itself as one of the best-known and most popular alternatives to Telstra, Vodafone or Optus. With a small but impressive range of SIM-only plans on offer, Amaysim offers simplicity and flexibility. There are no lock-in contracts and you can buy an Amaysim SIM card both online and from stores including Coles, Woolworths, 7-Eleven and Australia Post.
All Amaysim mobile plans are offered as prepaid, meaning up you'll pay for your usage upfront. This is a great way to avoid unexpected overages, and you can set up automatically-renewing payments to ensure you're never without service, rather than purchasing an Amaysim recharge after each expiry. You can also take advantage of Amaysim's unlimited data banking, giving you access to any unused data from previous months, although if you leave Amaysim, this data bank will no longer be available.
With standard mobile plans starting from $18 per 28 days and up to $50 for 28 days, there are affordable options for almost every type of phone user. Amaysim also provides easy account monitoring and data usage records via its customer app, and is known for offering consistently high levels of customer service and support.
Overall, if you're looking for a great value SIM plan, Amaysim is definitely worth checking out. Here's everything you need to know about Amaysim's SIM-only plans.
What do you get with Amaysim prepaid plans?
Although Amaysim previously offered postpaid service, for several years now the telco has switched to offering prepaid-only plans, with plans available across a range of different expiry periods.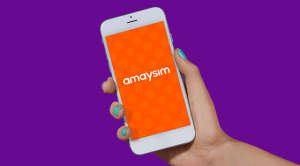 All Amaysim prepaid SIM-only plans are bring-your-own-phone (SIM only) and its four main plans run over 28 days, with 5G included on three plans. There are also two long-expiry prepaid plans available which run over 12 months, along with a simple short-term plan that runs over seven days. Customers also get access to an unlimited data bank, where you'll be able to roll over any unused data.
The following table shows a selection of published Amaysim prepaid phone plans on Canstar Blue's database, listed in order of cost, from the lowest to highest. Use our comparison tool to see plans from a range of other providers. This is a selection of products with links to a referral partner.
What does Amaysim offer?
Along with the standard national talk, text, and data inclusions, selected Amaysim plans also included unlimited international calls to 28 or 42 countries, depending on your plan.
There are no setup costs, you'll get free standard SIM delivery, along with extras such as data banking, add-on data and international roaming.
|  Feature | Amaysim prepaid plans |
| --- | --- |
| Entertainment bonuses | |
| Data-free video streaming | |
| Data-free music streaming | |
| International calls/texts | |
| International roaming | |
| Set-up fees | |
| Data overage fees | |
Which network does Amaysim use?
Amaysim is an Optus Mobile Virtual Network Operator (MVNO), meaning it offers service on Optus' 3G, 4G Plus and 5G networks. So if you move to Amaysim, you'll get similar coverage and data speeds as you would on an Optus plan.
Optus' mobile network covers 98.5% of the Australian population – just behind Telstra, and ahead of Vodafone. The telco has also been stepping up its rural coverage in recent years, and in 2018 had committed to investing one billion dollars to improve service in regional and remote areas.
More than 2,200 new Optus towers have been built in over one thousand regional towns, and almost 1,500 existing towers have been upgraded – so even if you don't live in one of the major cities, Optus is working to keep you connected.
Features and bonuses
Amaysim plans don't come with the perks you'll find from higher-priced telcos, such as data-free streaming or free music subscriptions. However, Amaysim does include free international on several plans, plus add-on data and auto-recharge options.
International calls: Amaysim's $40 and $50 unlimited plans and the $10 short-term plan all include unlimited standard calls to 42 countries including China, Chile, Hong Kong, Iceland, India, Japan, Malaysia, Mexico, New Zealand, Norway, Singapore, South Korea, Sweden, the UK, USA and Vietnam. The $30 28-day plan and the $220 12 month long-expiry plan include unlimited standard calls to 28 countries.
Auto-recharge: Amaysim offers automatic renewal every 28 days on its unlimited phone plans and auto-renewal is also available on both long-expiry plans and the short-term plan.
International roaming: Amaysim customers can add one of four international roaming packs to their plan at any time through the Amaysim app. These packs offer a variety of talk, text and data inclusions, and each comes with a 365-day expiry. Customers can also add multiple packs at once to mix and match usage needs.
Unlimited data banking: The data you don't use every month gets added to a data bank, which you can access at any time when you need it. Keep in mind that if you leave your Amaysim plan, you'll lose access to this data bank.
Individual Amaysim Plans
Amaysim Unlimited 10GB
Amaysim's cheapest 28-day plan is $18 with 10GB of data. You'll get unlimited data banking, however you won't get 5G network access or international calls included.
Amaysim Unlimited 32GB
Craving lots of data? Amaysim's 32GB plan offers plenty of gigabytes to get you through the month along with 5G access but at the capped speed of 100Mbps and unlimited data banking. Priced at $30, this plans also includes unlimited standard national talk and text, plus unlimited standard international calls to 28 selected countries.
Amaysim Unlimited 80GB
If 32GB isn't quite enough, you can bump up your data on the 80GB Amaysim plan with unlimited data banking for just $10 more each month ($40). This plan also includes unlimited talk and text to 42 countries, 5G access, plus unlimited standard Australian talk and text.
Amaysim Unlimited 120GB
Featuring 120GB of data each month, Amaysim's $50 plan also throws in unlimited calls and SMS to 42 countries, 5G access, as well as unlimited standard talk and text within Australia and unlimited data banking.

Amaysim Short-Term plan
If you're looking for a short-term solution, Amaysim offers one value-packed short-term plan. For $10 over a seven day expiry period, you'll get unlimited standard national calls and texts, plus 10GB of data and unlimited standard international calls and texts to 42 countries.
Amaysim Long-Expiry plans
Recharging a prepaid plan can be a bit of a chore, so if you'd prefer a set and forget option, Amaysim has two long-expiry plans available. For $170, you'll get unlimited standard national calls and SMS, plus unlimited data banking and 150GB of data over a 12 month expiry period, which works out to be around $14 for 12GB of data per month.
If you'd prefer more data, for $220, you'll get unlimited standard national calls and SMS over 12 months, unlimited standard international calls and SMS to 28 countries, plus 200GB of data, which works out to be around $18 for 16GB of data per month.

Amaysim Mobile Broadband
Also known as data-only plans, Amaysim offers three data-only plans which can be used in a SIM-compatible device, such as a tablet, modem or even your phone. Plans start at $15 for 7GB of data and go up to $60 with 90GB of data, all over a 28-day expiry and with 5G included on the two more expensive plans, but with 100Mbps speed cap.
Amaysim Mobile Broadband Plans
The following table shows a selection of  published Amaysim mobile broadband plans on Canstar Blue's database, listed in order of cost, from the lowest to highest and then by data allowance, largest to smallest. This is a selection of products with links to referral partners.
Amaysim contact details and customer support
Want to know how you can get in contact with Amaysim? The telco offers several contact and support options, including:
Live chat on the Amaysim website
Email form via the Amaysim website
The Amaysim Facebook page
Twitter: @amaysimAU
Amaysim app for both iPhone and Android
How does Amaysim compare?
If you're interested in Optus network coverage, but want to shop around first, there are quite a few similar MVNOs offering cheaper SIM-only plans – check out the list below:
Are Amaysim mobile plans a good deal?
When all is said and done, Amaysim continues to be one of the most popular and innovative MVNOs in the market. Providing easy-to-understand and value-packed plans, paired with reputable customer service, it's hard to beat Amaysim as an all-round package. However, it's also worth keeping an eye on some of its low-cost rivals, which also offer competitive plans and prices on the Optus network.
Overall, Amaysim's range of plans cover most usage types, and its 120GB for $50 plan is a great deal if you're serious about streaming and downloading. The inclusion of unlimited international calls to selected countries on select plans is also great news for customers with loved ones overseas, and the long-use roaming add-ons make taking your phone overseas easy.
Amaysim's simple, flexible plans are worth a look if you're after a prepaid service that keeps you in control. But as always, it pays to shop around before shelling out for a new SIM and plan.
Related articles
About the author of this page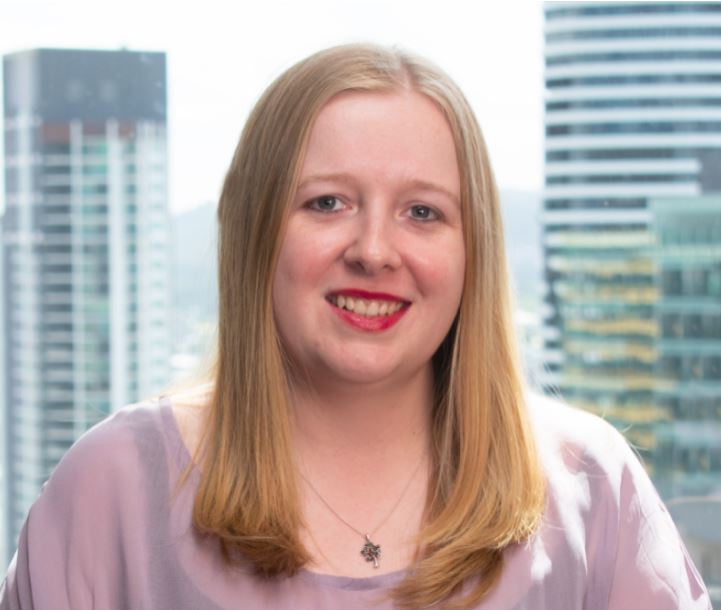 This page was written and is regularly updated by Canstar Blue's Senior Telco Specialist, Emma Bradstock. An expert in all things phone, internet, gaming and streaming, Emma helps to make complicated subjects easier for readers to understand, as well as covering the latest news and reviews across the telco industry. She's passionate about helping consumers make better-informed telco choices and highlighting the next best deals.
What do customers think about Amaysim phone plans?
In 2023, Australians gave Amaysim 5 out of 5 stars for Overall Customer Satisfaction meaning Amaysim won Canstar Blue's annual Most Satisfied Customers Mobile SIM-Only Prepaid award. Amaysim had previously won the award in 2019.