Dodo Mobile Phone Plans Review
As one of the more well-known brands under the Vocus Communications umbrella, Dodo has made a name for itself as an internet and phone provider, while also offering energy plans to become one of the few 'full-service' utility providers. When it comes to mobile phone plans, it operates as a Mobile Virtual Network Operator on the Optus 4G network.
While Dodo is perhaps best known for its NBN plans, it does offer a small range of SIM-only postpaid mobile phone plans. But how do these plans stack up when it comes to value for money? Read on to find out.
Dodo mobile plans at a glance
Dodo's mobile phone plans are pretty straightforward with a small selection of month-to-month plans on offer. Dodo is also one of a handful of telcos offering a plan around the $10 mark, with plans starting at $10 a month with 2GB of data and going up to $35 with 45GB of data.
The following table features all published Dodo NBN plans on Canstar Blue's database, listed in order of cost from lowest to highest. Use our comparison tool to see plans from a wider range of providers. These are products with links to a referral partner.
What does Dodo offer?
Dodo's SIM-only postpaid mobile plans are uncomplicated, with unlimited standard national calls included on all plans. All plans also include unlimited standard national SMS and unlimited international SMS, while the two more expensive plans include a set amount of international call inclusions. While there are no flashy entertainment extras, these plans do offer some decent value at a reasonable price point.
| | Included on Dodo plans? |
| --- | --- |
| Entertainment bonuses | |
| Data-free video streaming | |
| Data-free music streaming | |
| International calls/texts | |
| International roaming | |
| Set-up fees | |
| Data overage fees | |
Dodo mobile network and coverage
Dodo operates on the Optus 3G and 4G networks, which covers 98.5% of the Australian population. This is good news if you have access to Optus in your area, as you'll also most likely be covered by other MVNOs on the network.
Optus is also expanding its mobile network throughout the country, specifically in rural locations; so if you currently don't have access to Optus, or very limited service, you might see improved coverage soon. But overall, if you're living in a major city, town or populated area, you should have no issues with Optus coverage.
Features and bonuses
All of Dodo's mobile plans come with unlimited standard national calls, including calls to 13/1300 numbers. While there are no entertainment bonuses that you might receive with other providers, Dodo has a solid offering when it comes to the basics of what you need in a mobile phone plan.
Data banking: The $25 and $35 plans include up to 500GB of data banking, so any unused data will rollover to the next month, but your data bank will expire if you don't pay your bill or downgrade to a smaller plan.
International calls: The three more expensive plans include international call allowance, with the amount of call credit differing between the plans.
International SMS: All of the postpaid plans come with unlimited international SMS — that's great news if you have friends and family overseas, no matter which country they're in.
Individual products
$10 SIM-only plan
Dodo is one of a handful of providers offering a cheap postpaid phone plan around the $10 mark. For $10 per month, you'll get unlimited standard national calls and SMS, along with unlimited standard international SMS and 2GB of data.
$20 SIM-only plan
Dodo's $20 plan includes 15GB of data along with unlimited standard national calls and SMS, plus unlimited $100 of international call credit.
$25 SIM-only plan
Jumping up to $25 a month will get you up to 25GB of data, plus unlimited standard national calls and SMS, $200 of international call credit and 500GB of data banking.
$35 SIM-only plan
Dodo's priciest plan comes in at $35 per month and includes all the features of the other plans, including up to 500GB of data banking, plus you'll get $300 of international call credit and 45GB of data.
Dodo contact details/customer support
Need some help with your Dodo plan or service? The telco offers several contact and support options, including:
General customer support: 13 36 36

Online support through the Dodo website

The Dodo Facebook page

Twitter:

@DodoAustralia
How does Dodo compare?
Dodo isn't the only telco offering Optus network coverage at lower prices. The following providers also use parts of the Optus 4G and 3G networks.
Is Dodo a good deal?
Dodo does offer some good, simple value for a reasonable price. Having unlimited national calls on all plans, not to mention unlimited national and international SMS, is a great inclusion. The cheap $10 plan is a stand out, considering that not many providers offer plans around this price point, and the 2GB of included data is decent at that price. If you want a super-cheap plans and don't need or use much data at all, and you don't plan to make international calls, it's a good plan to consider.
The inclusion of international call credit on the more expensive plans is also a big plus if you're looking to make calls overseas. Including unlimited international SMS on all plans could also be quite useful, especially as other smaller telcos don't often include overseas texting as standard. Plus, the $20, $30 and $40 plans have some decent data inclusions for the price point, so while Dodo offers perhaps one of the simplest and smallest range of plans, there is definitely some good value in what they offer.
While there are no flashy entertainment inclusions, Dodo does offer simple plans at a reasonable price point. If you're looking for an affordable mobile option on the Optus network, it could be worth considering Dodo when comparing mobile phone plans.
About the author of this page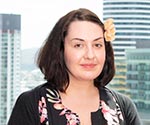 This page was written and is regularly updated by Canstar Blue's Telco Editor, Tara Donnelly. Having spent over seven years writing for and editing telco comparison websites, she's an expert in all things phone & internet, including NBN plans, wireless technology, the latest mobile devices and how to find the best deal for your family. She loves to highlight the next best deals, while also flagging the things you need to be aware of.
Australia's Cheapest Phone Plans
What do customers think about Dodo mobile plans?
In 2023, Australians gave Dodo 3 out of 5 stars for Overall Customer Satisfaction in postpaid mobile plans.
Dodo Postpaid Mobile Plans
Canstar Blue
Award:
Overall Satisfaction