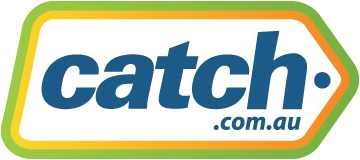 Catch Connect Phone Plans Review
Online retailer Catch.com.au has its own suite of prepaid phone plans and mobile broadband plans, labelled under the name 'Catch Connect'. Catch Connect is a Mobile Virtual Network Operator (MVNO) operating on the Optus 4G network.
Rather than offering its plans on one expiry period like what you'll find with other prepaid providers, Catch Connect offers plans across 30, 90 and 365 days. With both short and long-term options, you'll have more choices. Whether you like the freedom of a shorter-term plan or you'd prefer to set and forget for up to a year — there are plenty of choices for everyone. Let's take a look at what Catch has to offer in more detail below.
Catch Connect plans at a glance
Catch Connect offers 30-day, 90-day, and 365-day prepaid plans. All prepaid mobile plans are SIM-only, come with unlimited calls & texts, and use the Optus 4G network. Excess data is billed by the kilobyte, and as it's a prepaid service, you have to manually recharge if you run out of data. 'Catch Extras' can also be added on, including:
Extra Data: $10 for 1GB, or $15 for 2GB
International Extras: $5 for up to 100 international minutes, or $10 for 300 minutes to 32 countries
PAYG rates can be applied to these amounts: 12c a minute calls, 12c texts, 49c MMS, 10c/MB data.
Catch is not the only retailer to offer phone plans, with Kogan Mobile being a direct competitor, as well as supermarkets Coles Mobile, ALDI Mobile and Woolworths Mobile.
The following table shows all published Catch Connect prepaid plans on Canstar Blue's database, listed in order of standard cost, from the lowest to highest. Use our comparison tool to see plans from a range of other providers. This is a selection of products with links to a referral partner.
What does Catch Connect offer?
All of Catch Connect's plans, across 30, 90 and 365-day expiry periods, come with unlimited standard national calls and SMS. Data allowance differs from plan to plan, but keep in mind if you choose a 90 or 365-day plan, your data inclusion will need to last you throughout that plan period, otherwise you'll need to recharge before your expiry period or add on Catch Extras.
|  Feature | Catch Connect plans |
| --- | --- |
| Entertainment bonuses | |
| Data-free video streaming | |
| Data-free music streaming | |
| International calls/texts | |
| International roaming | |
| Set-up fees | |
| Data overage fees | |
Catch Connect network and coverage
Catch Connect operates as a MVNO on the Optus 3G and 4G networks, so you can expect similar coverage and speeds to what you would get on an Optus plan. The Optus 3G network covers around 98.5% of the population, while the 4G network covers around 96.9% of the population. You can check the network coverage in your area on the Catch Connect website.
Features and bonuses
While all of Catch Connect's plans, across 30, 90 and 365-day expiry periods, come with unlimited national calls and SMS and data inclusions, Catch does also include some additional extras, which could entice you to sign up to the telco.
International calls: If you want to make calls to overseas numbers, you'll need to purchase an 'International Extras' pack for calls to 32 select countries (including Canada, mainland China, Greece, India, Japan, New Zealand, the UK and USA). $5 gets you 100 minutes and unlimited SMS and MMS, while $10 gets you 300 minutes and unlimited calls, SMS and MMS, all over a 30-day expiry.
Add-on data: Rather than recharging your plan, you can choose one of the two Data Packs if you need a little extra data. $10 will get you 1GB and $15 will get you 2GB, both of which expire 30 days after you add it. Catch Extras credit can also be used for data.
International roaming: If you want to use your Catch Connect plan overseas, global roaming is enabled by default, but you'll need to purchase a Catch Extras pack which will include credit for you to use outside Australia. You'll need to check the Catch Connect website for international roaming rates to help you determine how much credit you'll need to add on.
Individual products
Catch Connect 30-day plans
There are two plans operating on a 30-day expiry from Catch Connect. The first is $10 for 4GB, and the other is $15 for 18GB. On these plans you'll get unlimited standard national calls and SMS, along with the listed amount of data to use over the expiry period. You'll be able to get extra data, international calls or roaming if you add on any of the Data, International or Catch Extras packs.
Catch Connect 90-day plans
There is one 90-day Catch Connect plan available, which offers 20GB for $29. On this plan you'll get unlimited standard national calls, SMS and the previously mentioned amount of data, all for use over a 90-day expiry period.
Catch Connect 365-day plans
If you're happy to commit to a full year, Catch Connect's 365-day plans have you covered. There are two plans to choose from — $120 and $150. Both plans include unlimited standard national calls and SMS and you can add any of the Extras packs on if you need more data, international minutes or global roaming. As for data, $120 will get you 60GB — which works out to be 5GB per month over 12 months, while $150 will get you 120GB of data — 10GB of data each month over 12 months. Keep in mind that you will need to ration out your data over that 365-day expiry period. These plans are great for anyone who wants to 'set and forget', especially if you find your data use varies from month to month. If you don't need much data, these plans might be right for you.
Catch Connect contact details/customer support
Need some help with your Catch Connect plan or service? The telco offers several contact and support options including:
General customer support: 1300 222 825 (9am-8pm AEST Mon-Fri, 10am-6pm AEST Sat-Sun & public holidays, excluding Christmas Day and New Years Day)
Email: catchsupport@catchconnect.com.au
Online chat via the Catch Connect website
How does Catch Connect compare?
If you're interested in plans using the Optus network but you're thinking of shopping around, there are similar MVNOs offering Optus network coverage and SIM-only plans:
Is a Catch Connect mobile phone plan worth it?
Catch, as an online retailer, has exploded in popularity recently, and now you can add mobile phone plans to these offerings. This may look like an odd business choice for Catch, but it seems like it was a smart one. As already mentioned, competing online retailer Kogan also offers phone plans and the two tend to fight it out across all platforms.
Currently, Catch is pretty hard to beat at a number of price points. The availability of long-term plans is also a plus, especially as it's not a particularly common plan offering from many MVNOs. Catch Connect's simple plans mixed with decent data inclusions for the price point, mean it's worthy of consideration next time you're in the market for a new prepaid phone plan. One plan that does stand out for Catch is the $15 30 Day Plan with its generous 18GB data inclusion — getting that much data at that price point is quite rare (even for postpaid plans), so if you want value for money, this is a hard plan to beat. But if you're after big data over a shorter expiry, you might need to look elsewhere. However, as always, it's worth comparing to other prepaid providers to see which telco has the best deal for your phone plan needs.
Related articles
About the author of this page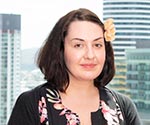 This page was written and is regularly updated by Canstar Blue's Telco Editor, Tara Donnelly. Having spent over seven years writing for and editing telco comparison websites, she's an expert in all things phone & internet, including NBN plans, wireless technology, the latest mobile devices and how to find the best deal for your family. She loves to highlight the next best deals, while also flagging the things you need to be aware of.